Chicken tikka is a firm favourite on the British menu – whether that is as a masala curry, in a sandwich or wrap, or, like this recipe, cooked on a BBQ as a chicken tikka kebab.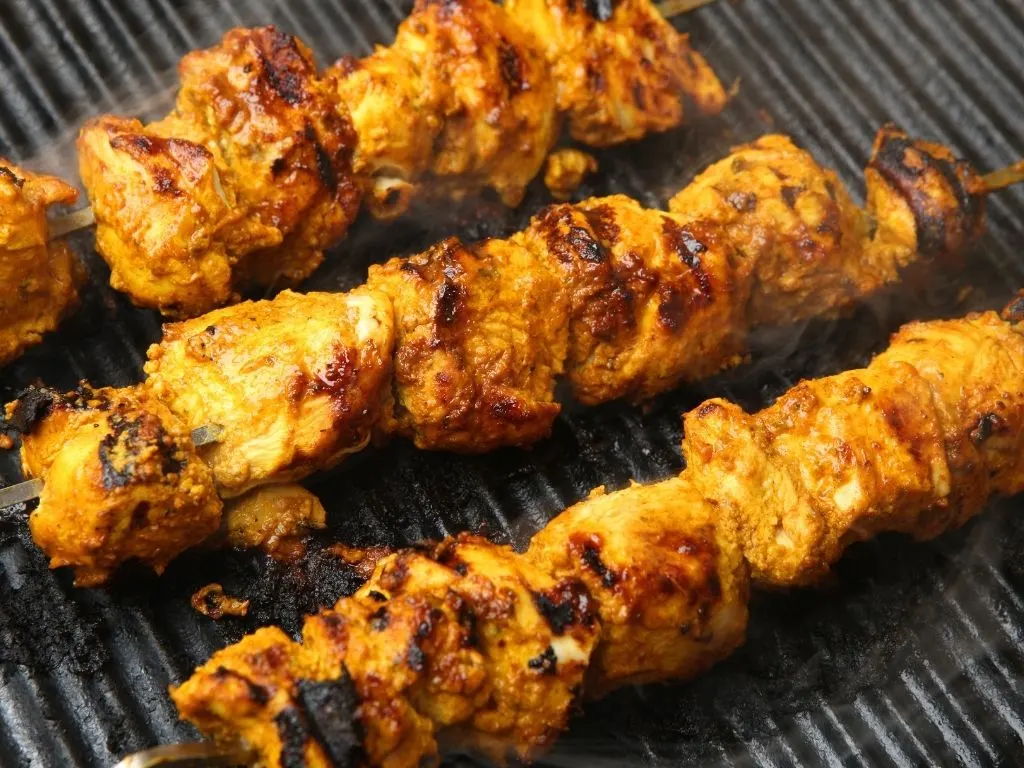 How To Make A Chicken Tikka Kebab
It's a good idea to marinate the chicken ahead of time to get the best flavour – at least an hour before you plan on adding it to the BBQ, but if you can, the evening before.
What You Need:
Chicken breasts or boneless chicken thighs – 4 chicken breasts would be enough for 8 kebabs.
Natural yoghurt – use low fat if required, about 100ml/5 tbsps
Chicken tikka masala paste or ground spice mix – about 2 to 3 tbsp
Kebab sticks – either metal or wooden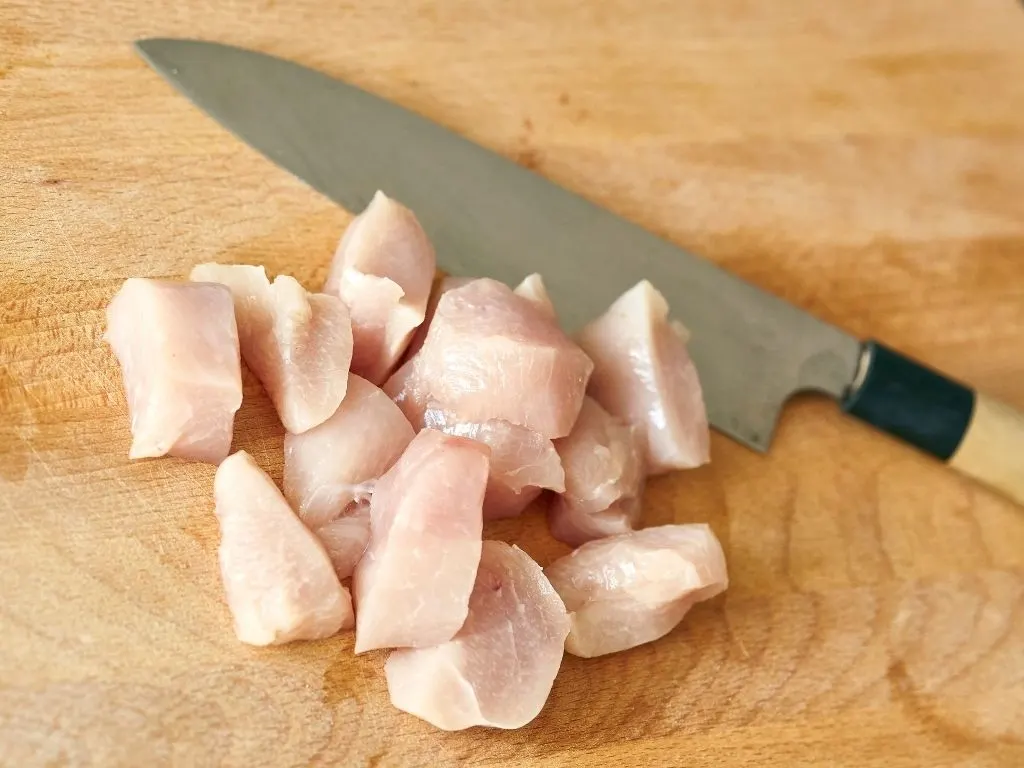 Mix the yoghurt and tikka spice/paste together in a large mixing bowl. Cut the chicken up into chunks and stir into the mixing bowl.
Cover and leave to marinate in the fridge for as long as you can.
When you are ready to fire up the BBQ, (or you can also cook under a grill), thread the chicken chunks onto the kebab sticks and place them on the hot BBQ, or under a preheated grill. Cook them for about 8 to 10 minutes, turning frequently.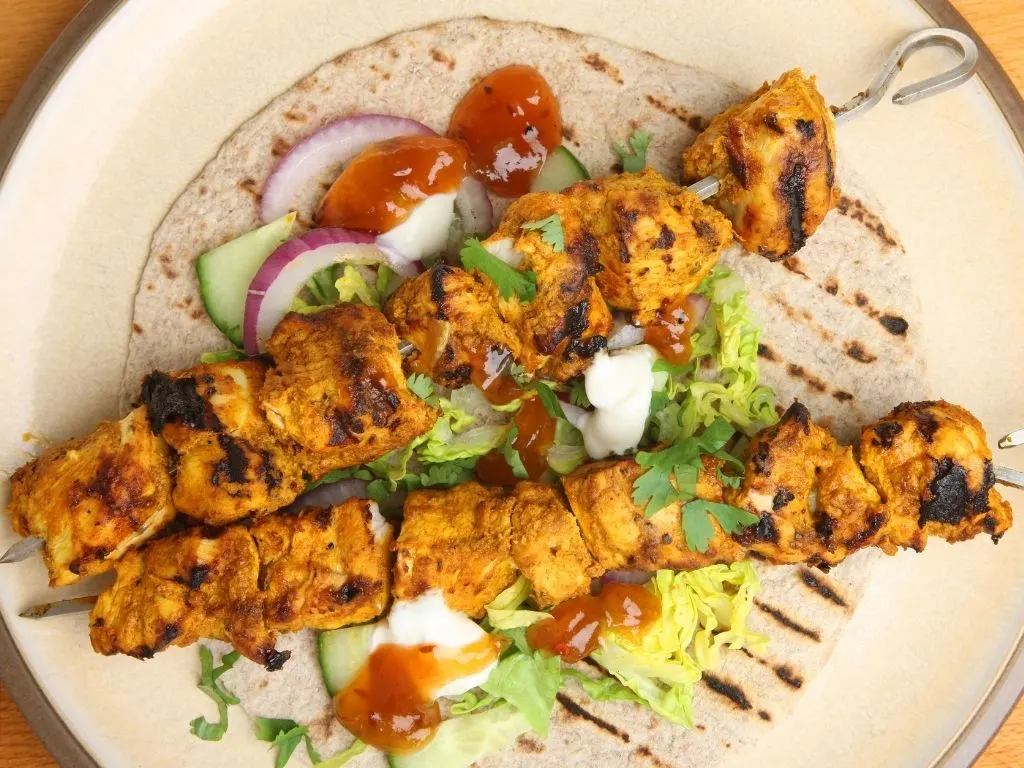 What Can You Serve With Chicken Tikka Kebabs?
Chicken tikka kebabs can be enjoyed hot or cold;
with a green salad
in a tortilla wrap with salad
in a sandwich
with rice