If you are looking for a quick and fun snack to make, Rice Krispie Marshmallow Treats are a good choice. Much like other cereal cakes, very few ingredients are needed, it's the perfect recipe to get the kids baking!
You might also like: Chocolate Cornflake Cakes – Rice Crispy Cakes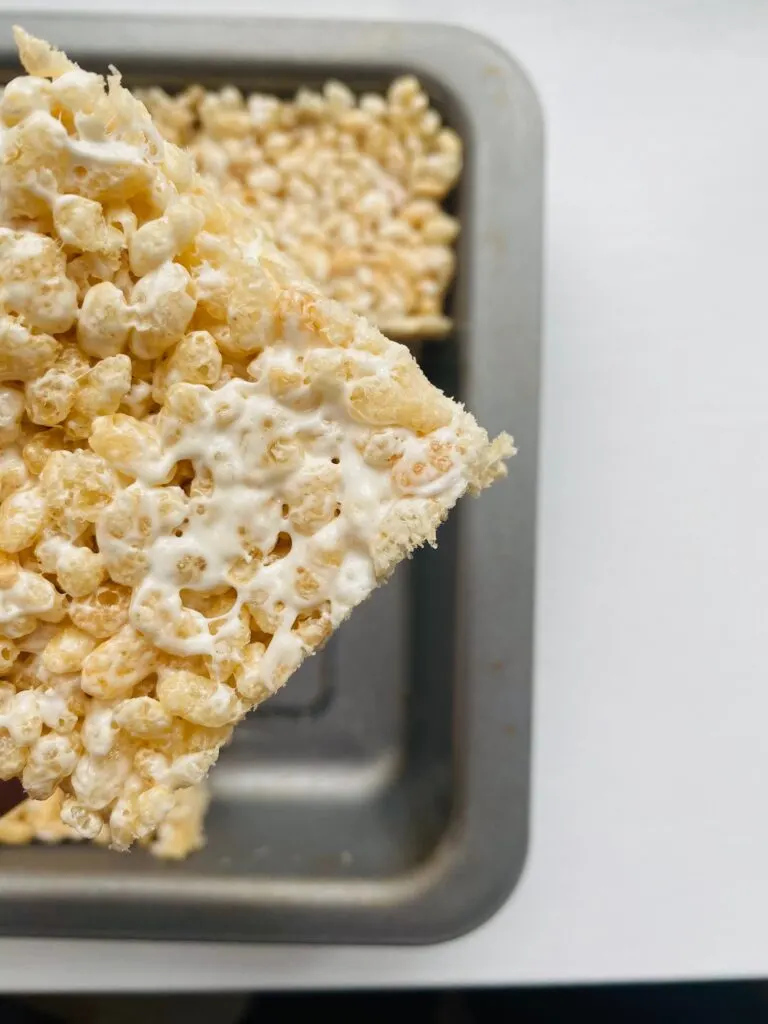 How To Make Rice Krispie Marshmallow Treats
As already mentioned, you really don't need many ingredients;
Rice Krispies
Marshmallows – I used the mini ones as they are easier to melt
Butter
And that's it!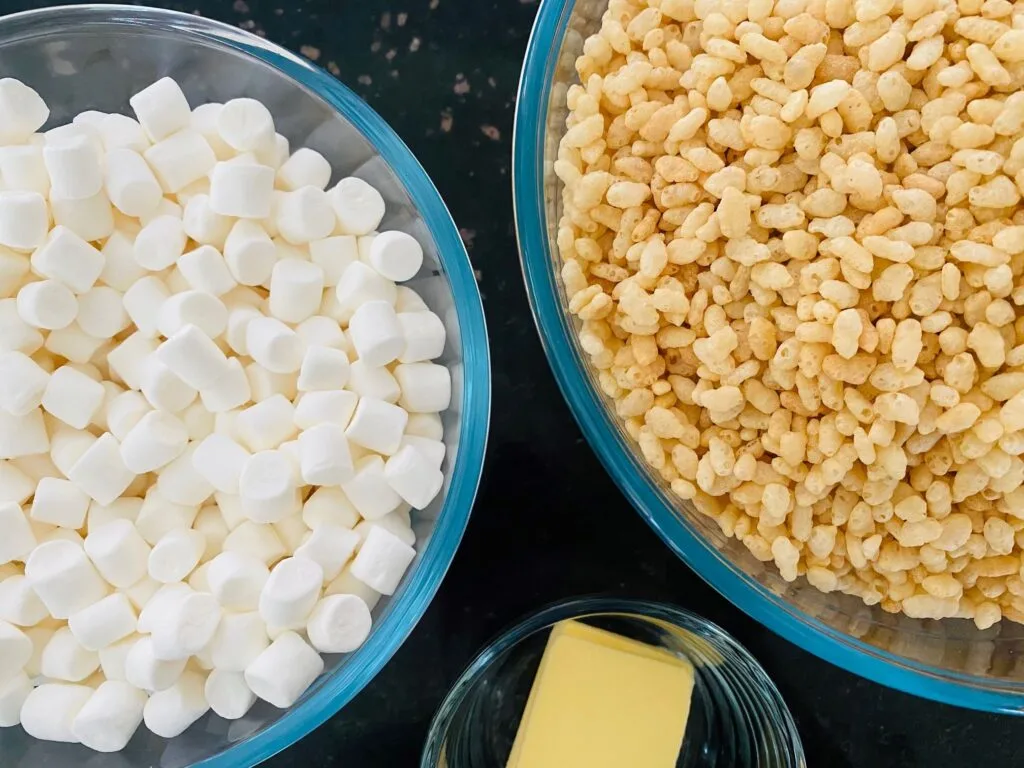 First of all you need to melt the butter in a saucepan, on a low heat so that it doesn't burn.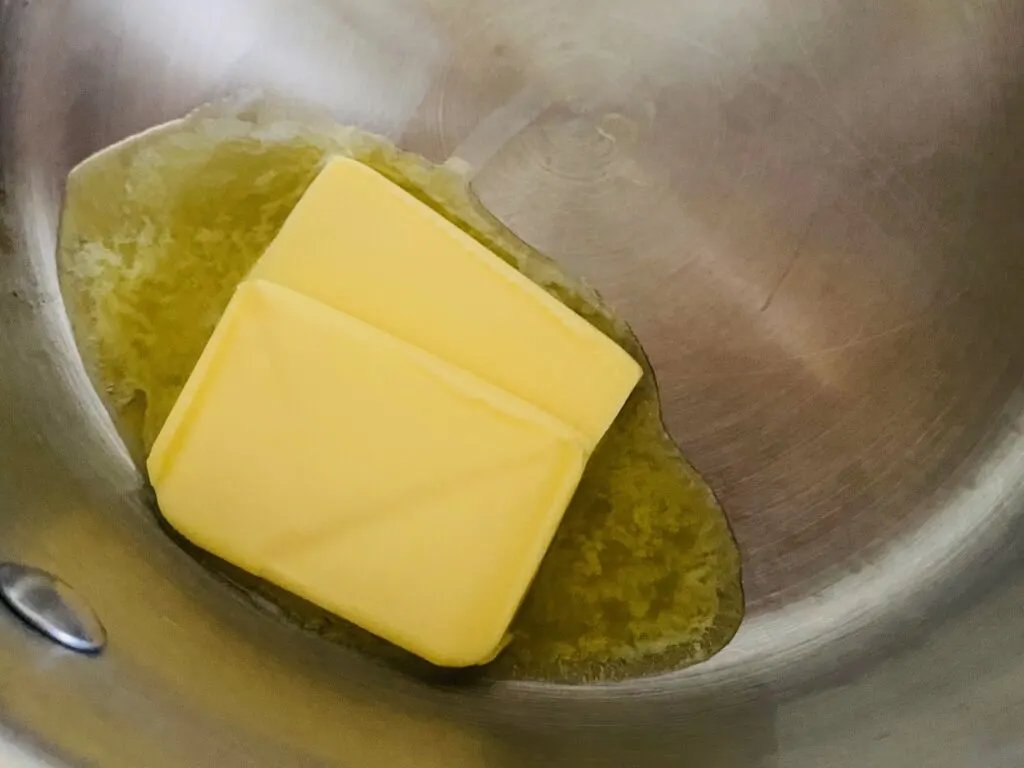 Once it has melted you can add the marshmallows, keeping the heat on low so you can slowly melt them with out them burning.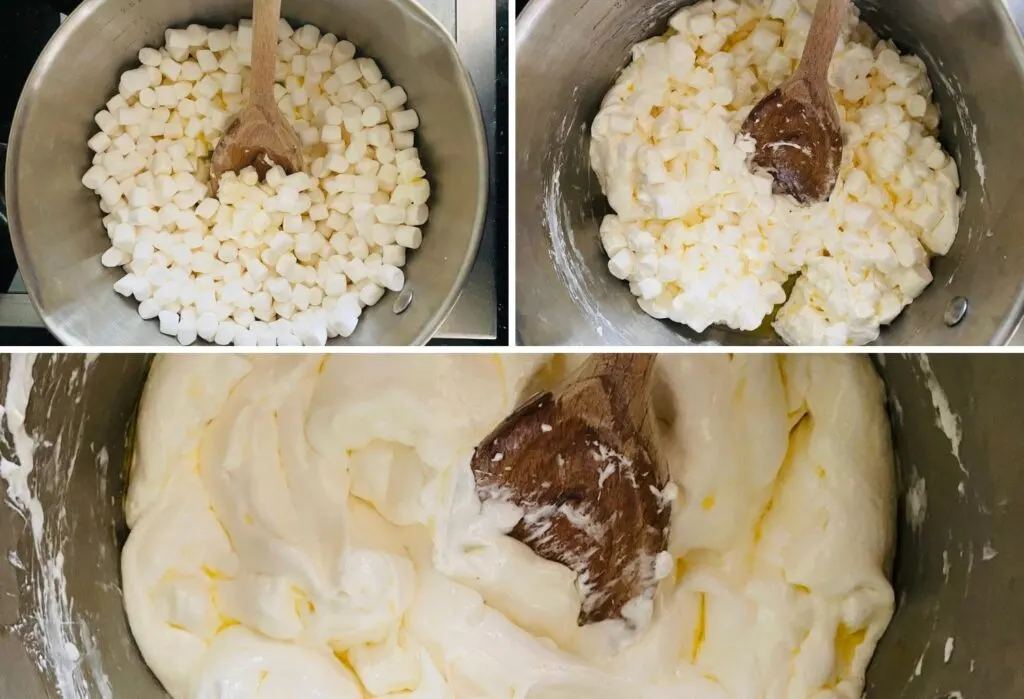 The next step you need to do quickly before the melted marshmallows starts hardening up. Pour the melted marshmallow mixture over the rice Krispies and gently stir until they are all covered as much as possible.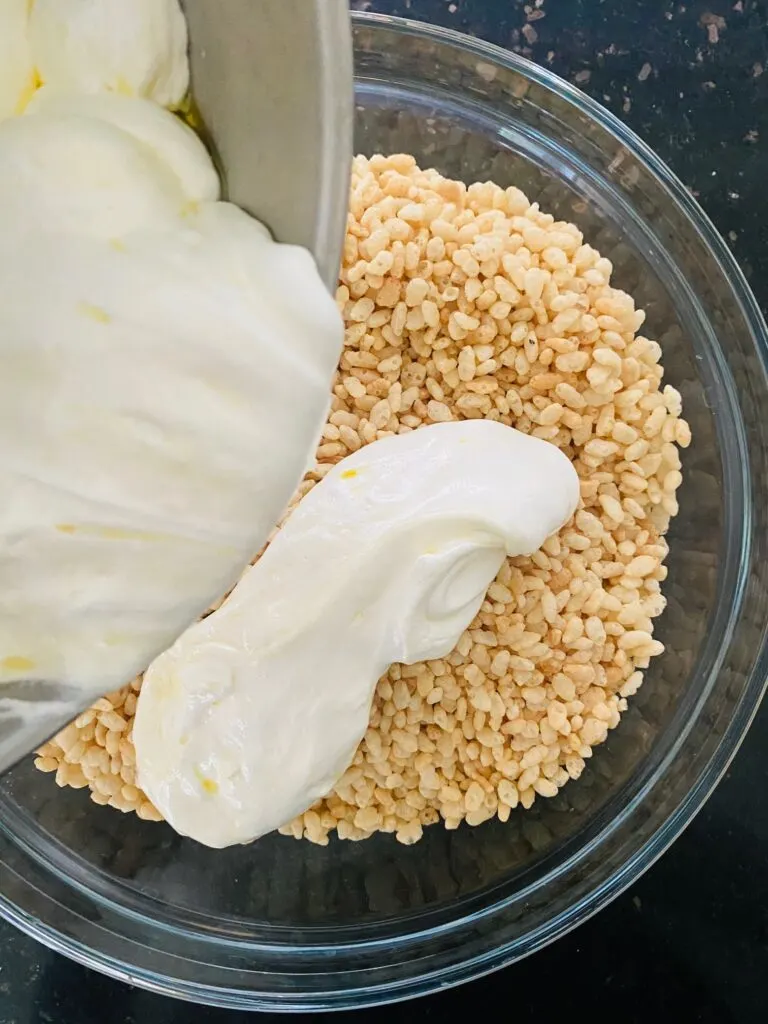 Tip: use a large enough bowl so that the rice Krispies don't fly out when you are trying to mix everything!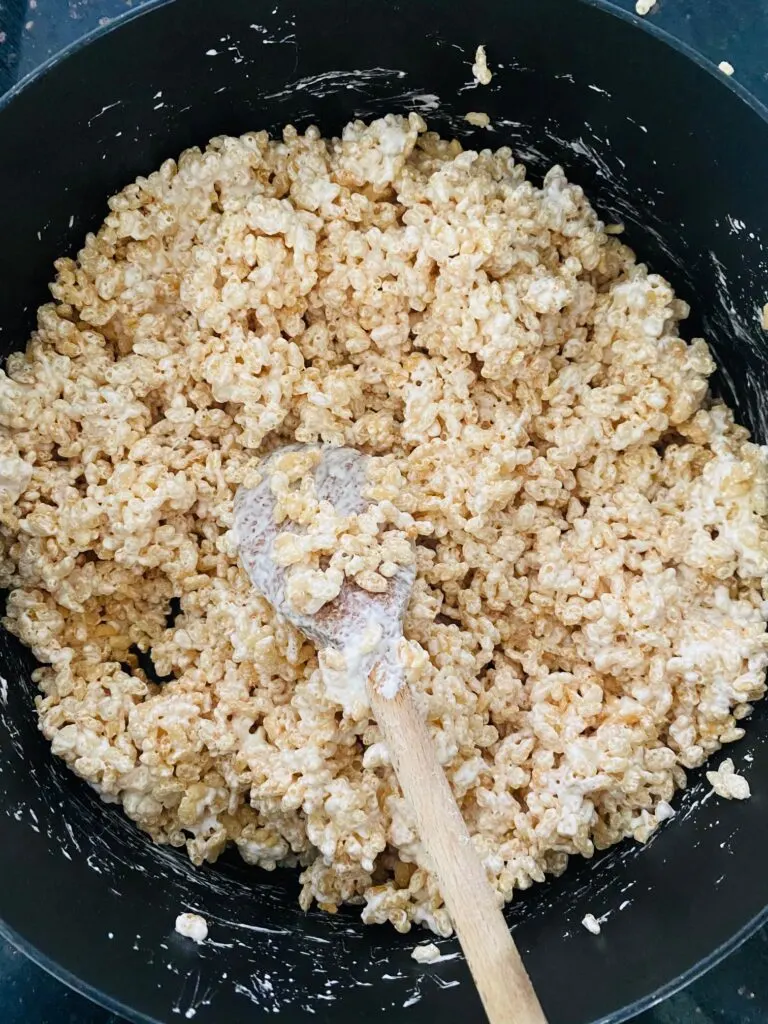 Transfer the mixture to a baking tin and flatten down – you might need to use 2 to fit all the mixture in. Leave the tins to cool down and harden up before slicing up.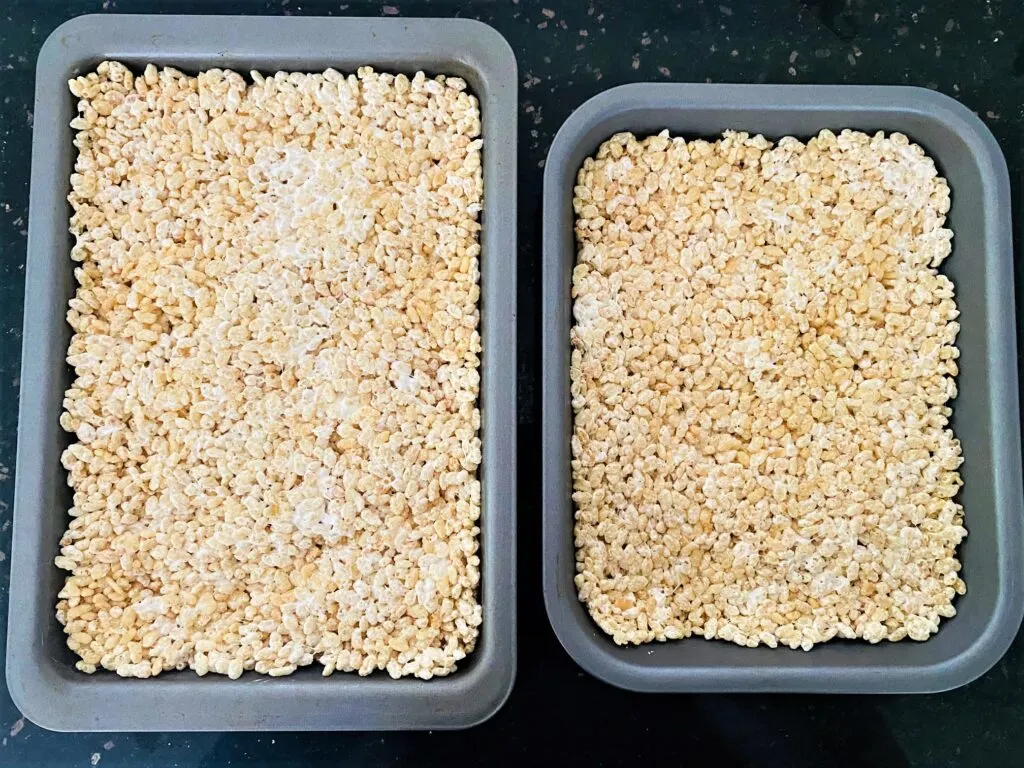 They make the perfect afternoon snack or lunch box treat!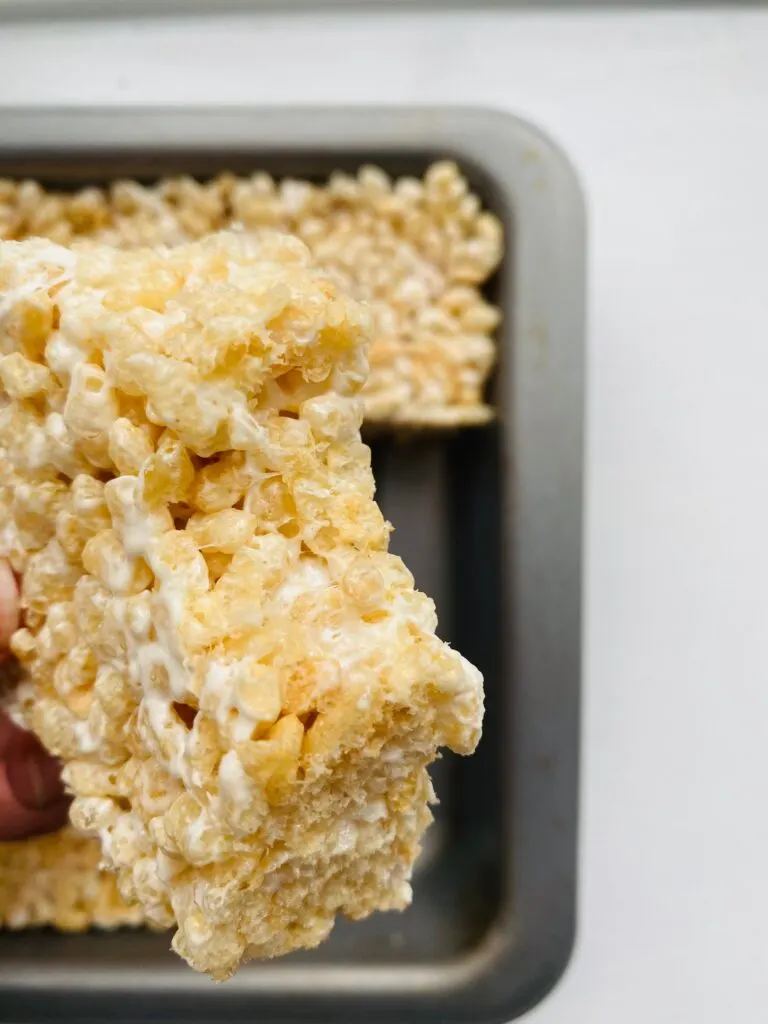 How Long Do Rice Krispies Marshmallow Treats Last?
Slice up and store any leftovers in an airtight container for up to 5 days.