You can never have enough carrot cake in my opinion – which is why I like to make it in a variety of different ways! Whichever way you make it, be sure to top it with some tasty frosting before tucking in.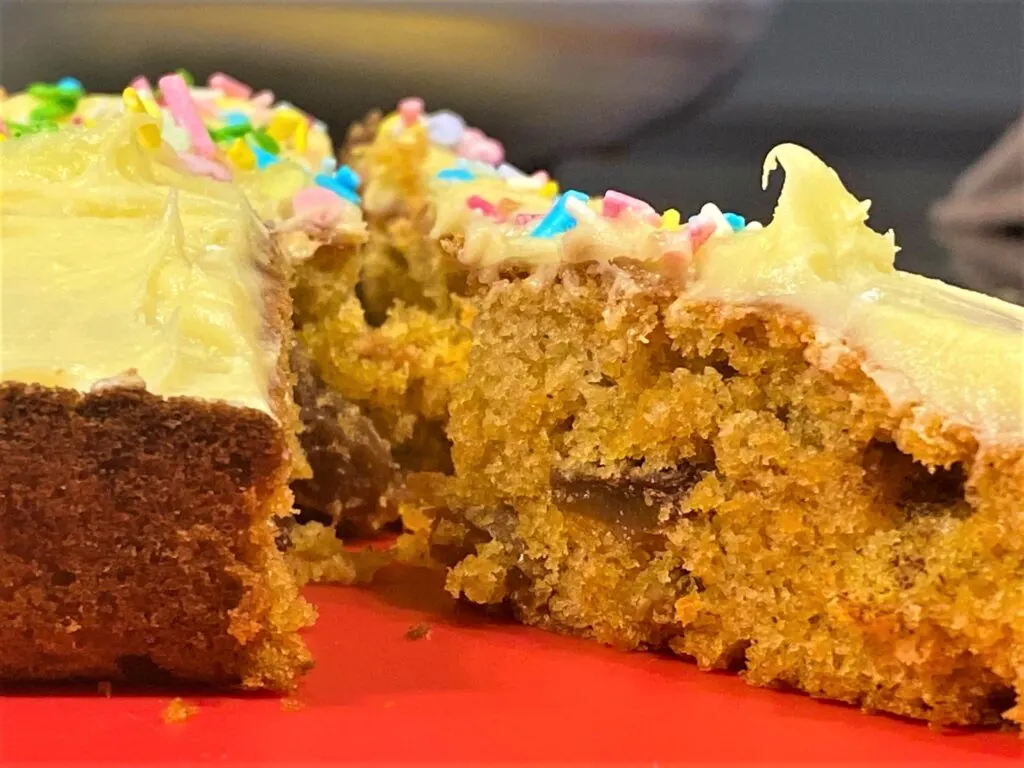 How To Make A Carrot Cake Tray Bake
To make this wonderful cake as a tray bake you use the same combination of ingredients as you would for a traditional double-layered carrot cake, carrot cake muffins, or even my air fryer carrot cake.
You can scroll down to the bottom of this post for the recipe card and print it out if needed.
The ingredients you need are;
150g soft brown sugar
150g room temperature butter (or you could substitute with 100ml sunflower oil)
2 eggs, beaten
200g self-raising flour
1 tsp baking powder
1 tsp ground cinnamon
175g grated carrot (approx 2 carrots)
60g sultanas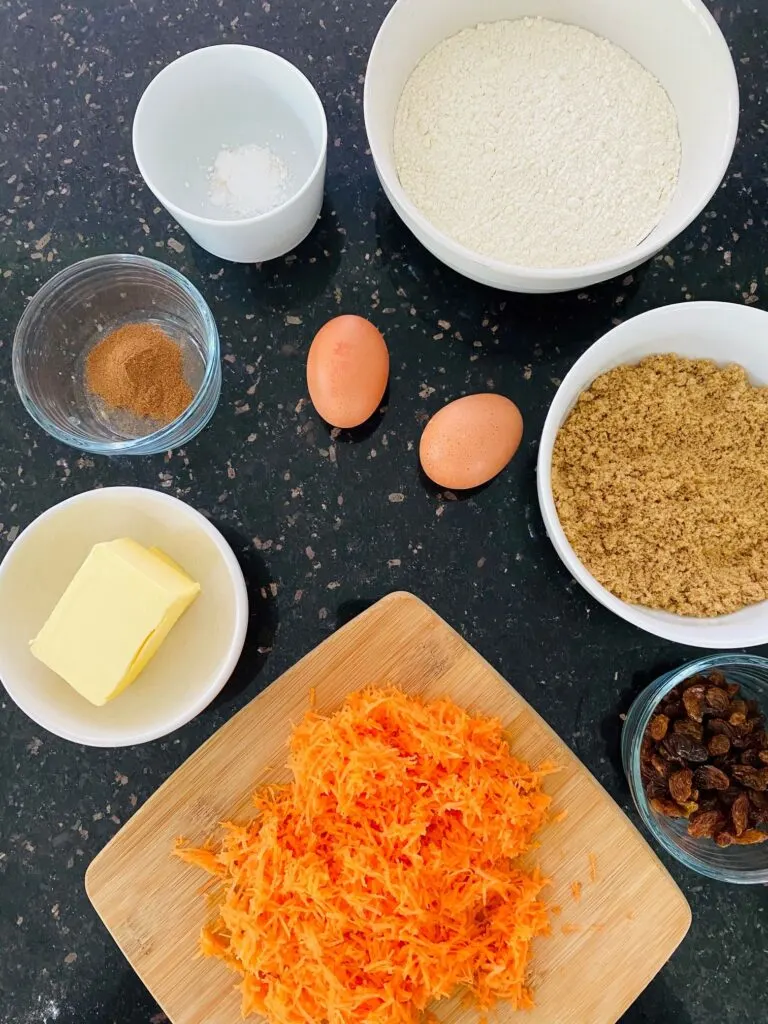 In a mixing bowl, cream together the butter and sugar before slowly adding in the beaten eggs.
Add the flour, a little at a time, mixing it in well. Add the cinnamon and baking powder before adding in the grated carrot and sultanas.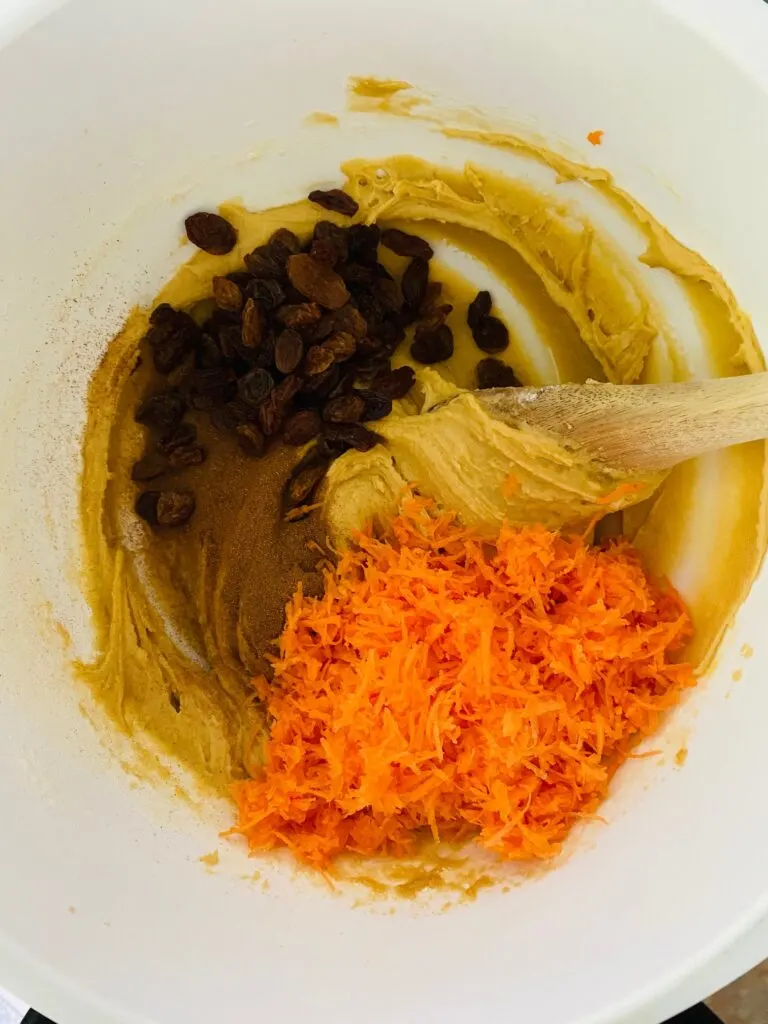 Mix everything together and transfer to a greased baking tray.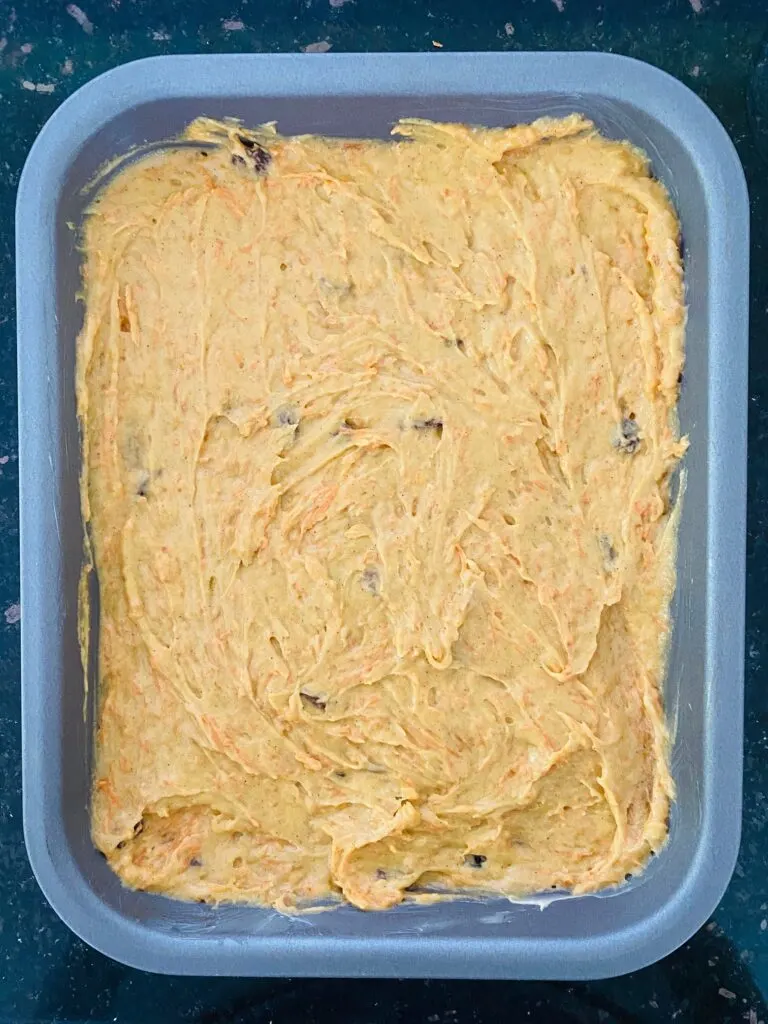 Cook at 180C/160C fan/gas 4 for 25 to 30 minutes, or until it is golden brown on top and cooked through.
Leave it to cool for 10 minutes before removing it from the tin and frosting it. I used a basic frosting by mixing together 100g icing sugar with 75g soft butter. You can also add in a little orange juice or vanilla essence to give it some more flavour.
You leave the frosting as it is or you can decorate with some walnuts, or like me, by using up some sprinkles!