Are you looking for a quick, delicious, and healthy breakfast option?
If so, then you need to try this banana and blueberry smoothie recipe!
This version is made with fresh or frozen blueberries, banana and almond milk.
And it only takes minutes to prepare.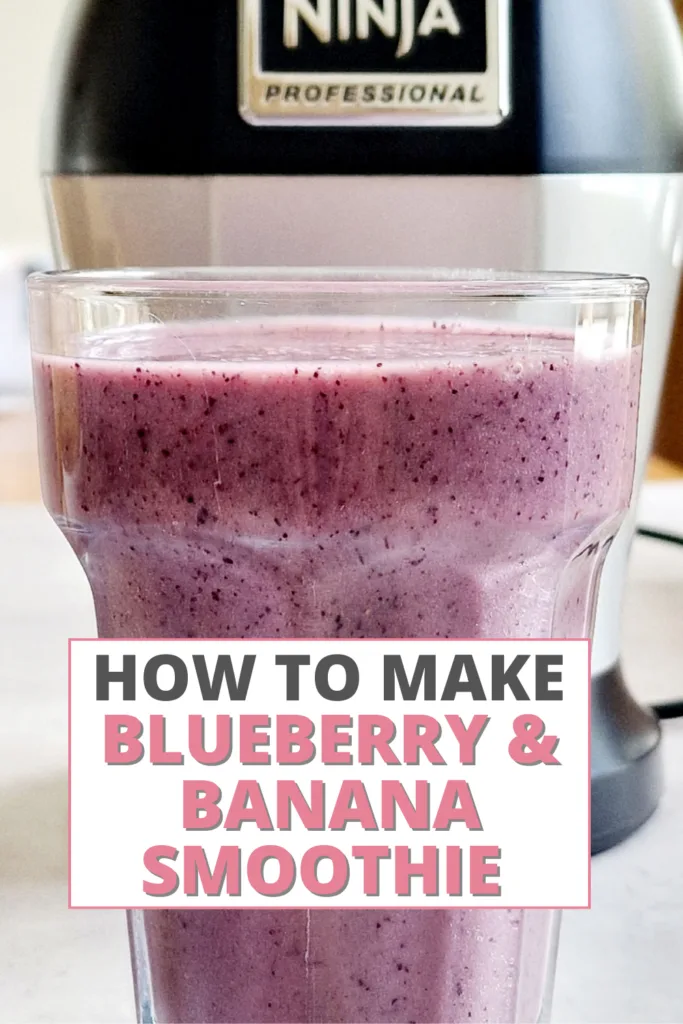 How To Make A Banana and Blueberry Smoothie
The ingredients below are to make one serving of banana and blueberry smoothie. To serve more, simply double, triple etc the amounts.
Ingredients Needed For Banana and Blueberry Smoothie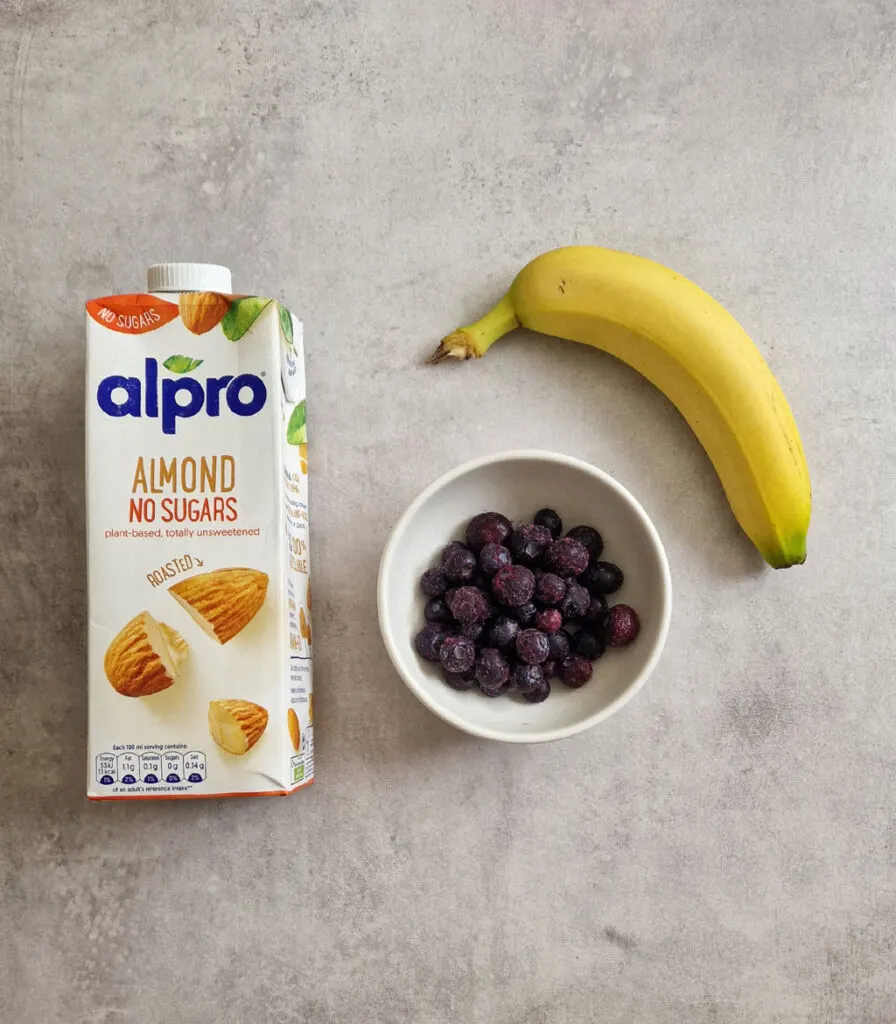 1 handful of blueberries (approx. 80g)
1 small ripe banana, sliced
250ml almond milk
3 or 4 ice cubes (unless using frozen ingredients)
These are the base ingredients, feel free to add in some extras such as yoghurt, honey, cinnamon, nut butter or a protein powder.
Fresh Vs Frozen Ingredients In A Smoothie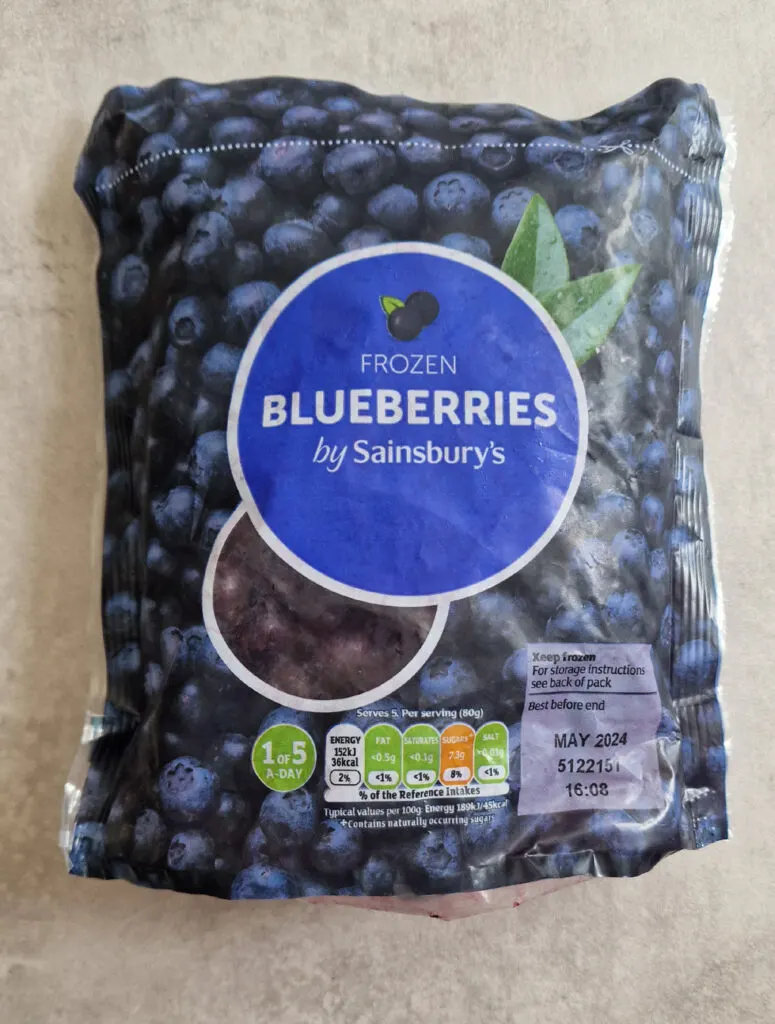 I tend to keep some frozen blueberries in the freezer – they are really handy to have on standby for popping into smoothies, or for mixing in when making overnight oats.
You can also use frozen banana slices – either packaged ones bought from the frozen aisle of the supermarket, or, you can easily freeze your own bananas.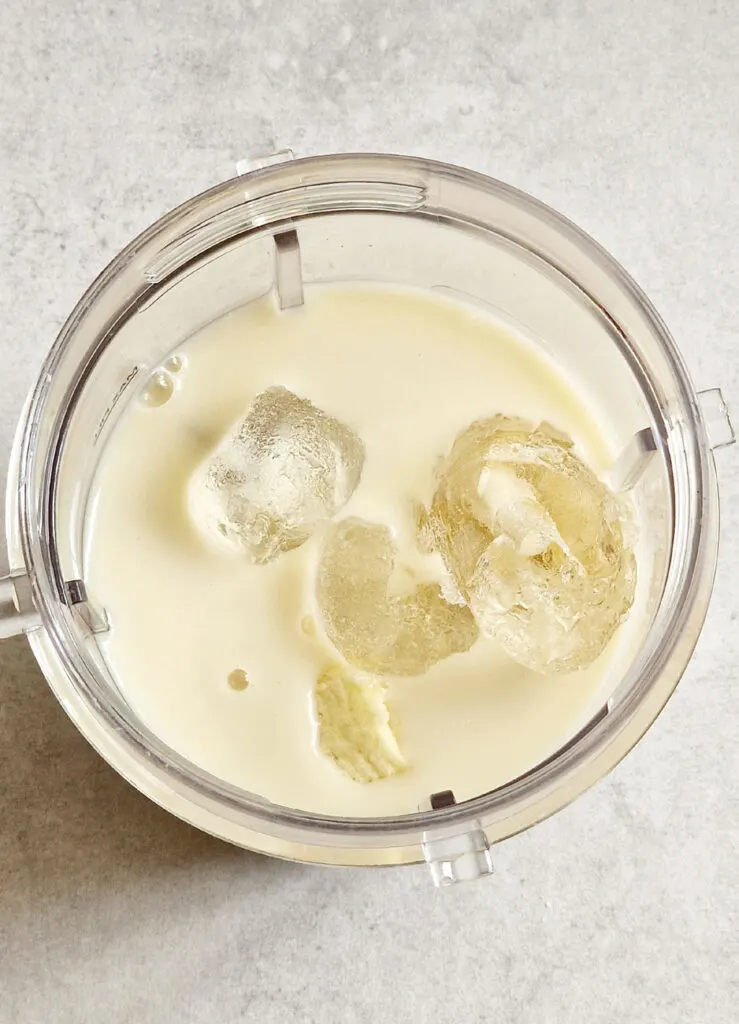 If you are using only fresh ingredients, or you want your smoothie extra cold and a little thicker, add in a few ice cubes.
Related: Making A Smoothie With Frozen Fruit
What Liquid Can I Use To Make This Smoothie?
I have used almond milk but you can substitute this with many other liquids.
Try any of the following;
Cashew milk or any other milk variety
Coconut water
Juice (apple works well)
Plain water – you may want to add some extra flavour if using plain water, try some cinnamon or 1tsp of honey
Making It
Measure out the almond milk (about 250ml should give a good consistency).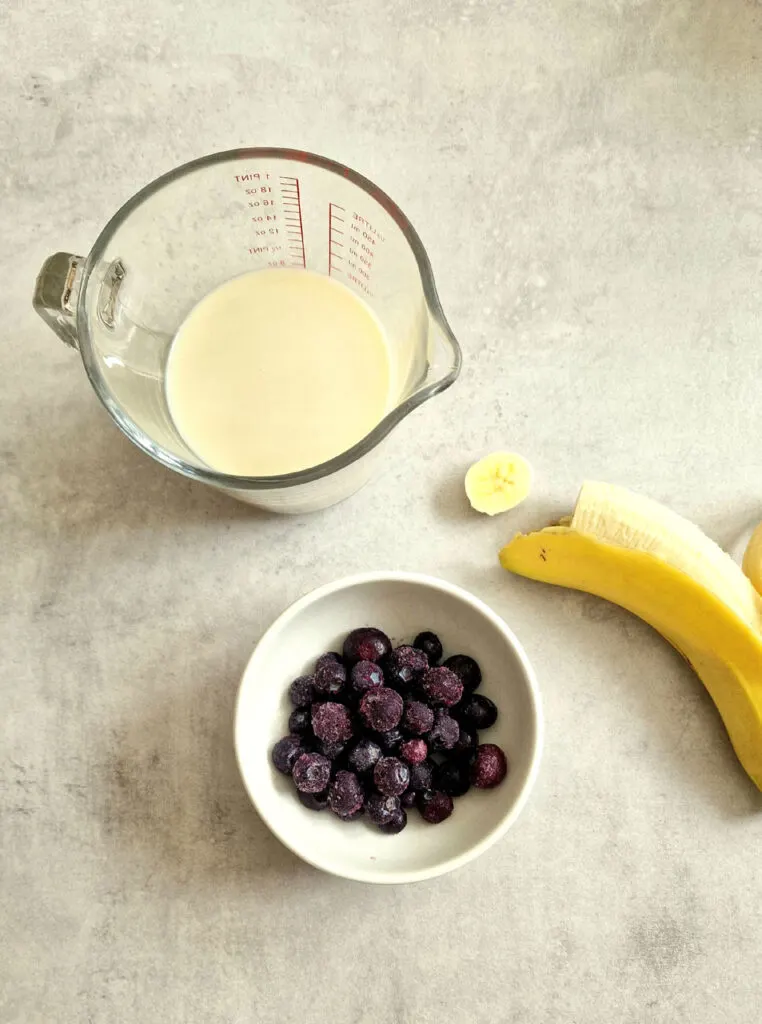 Simply add all the ingredients to your smoothie maker – I used my Nutri Ninja blender as I only made one serving – you can use a larger capacity smoothie maker if you want to make more.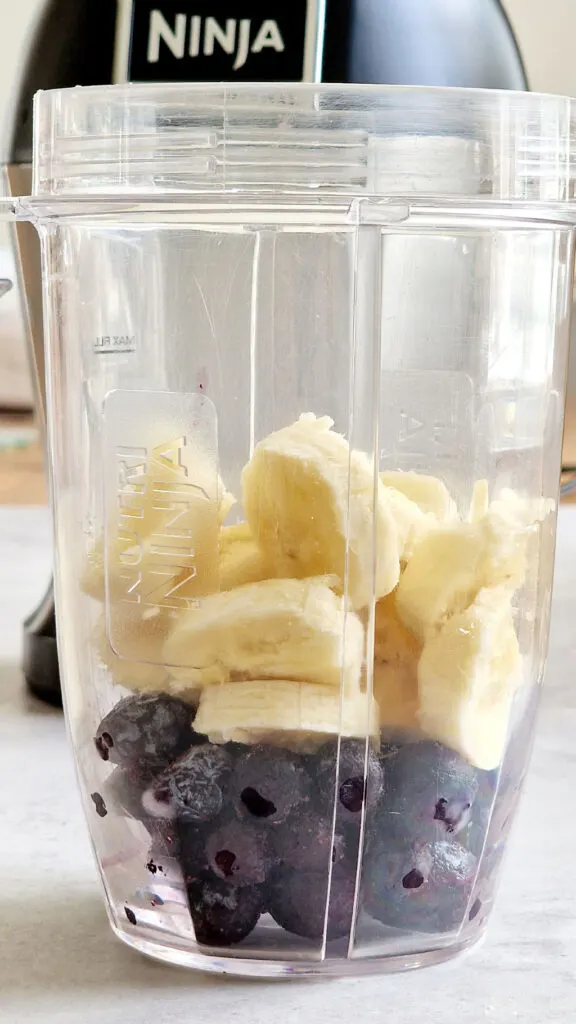 Blend for 30 seconds or until smooth.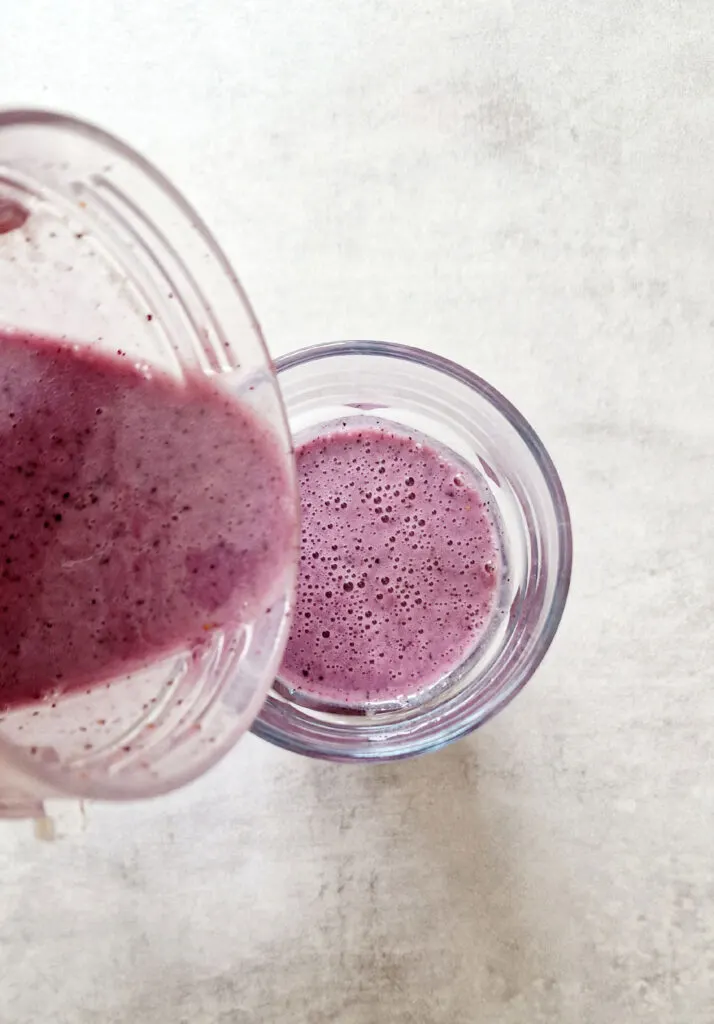 Check the consistency of the smoothie and add a little more liquid if required.