This green smoothie is one of my favourites- it's very quick to make and is naturally sweet. I nickname it the Popeye smoothie, although spinach doesn't have to be the only green- feel free to add whatever you have on hand and experiment- sometimes I add some kale or cucumber.
What You Need To Make A Green Smoothie
2 large handfuls of spinach, washed
2 apples
2 bananas
1 avocado
roughly 1L water
optionally a handful of ice
Can I Use Frozen Ingredients To Make A Green Smoothie?
Although it tastes nicer to use fresh ingredients, you can make this with frozen ingredients, but this will make the smoothie initially thicker than if you used normal ingredients, until the ice melts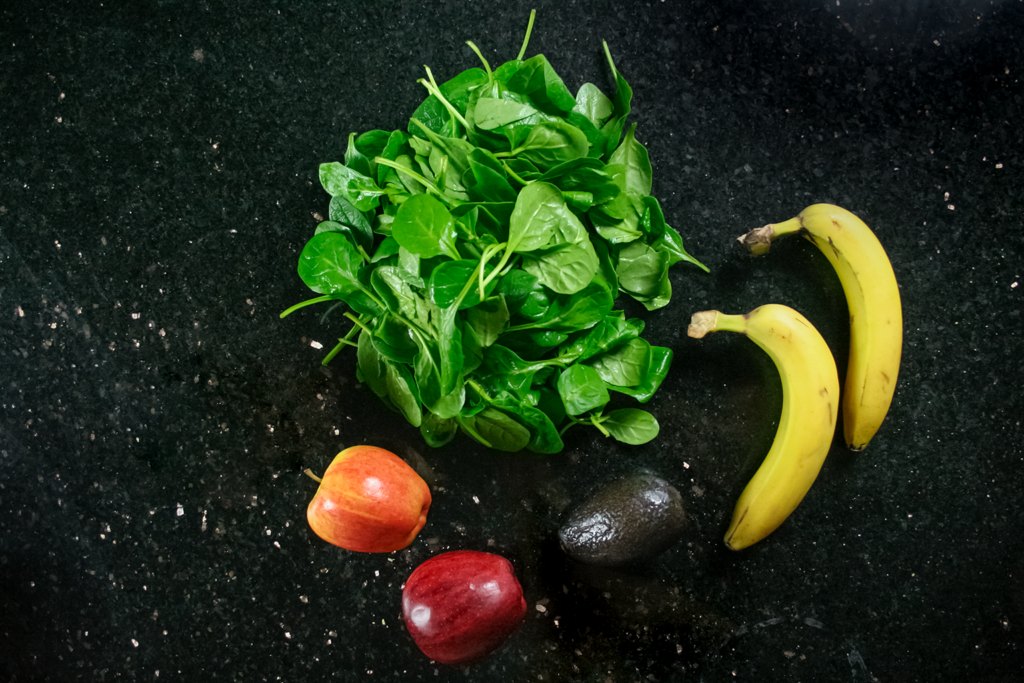 Making A Green Smoothie
Wash the spinach and put it in the blender followed by the chopped apples and bananas.
Scoop out the avocado flesh, and add to blender, along with the ice, if using.
Top up with roughly a litre of water- I always do it by eye, and just fill it up to just below the max fill line. Depending on whether you use ice/frozen fruit and how big your handfuls are, you may find you want to add a bit more water to make a thinner smoothie.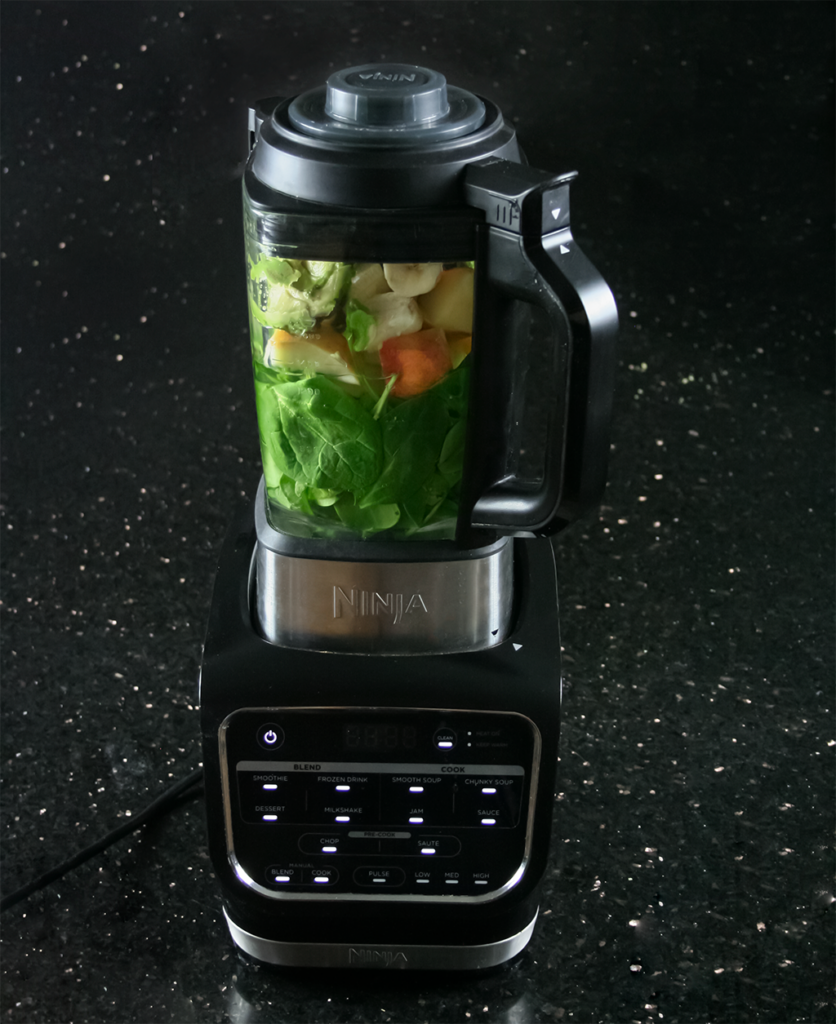 Pour and drink it immediately if you can. The apples, bananas and avocado in the smoothie will lead to it developing a weird taste if kept for more than a day, although it is still drinkable. If your drink settles, just give it a stir, or pop it back in the blender for about 10 seconds.
Green Spinach Smoothie
This super simple green smoothie is a great way to energise yourself and to get some vitamin A
Ingredients
2 large handfuls spinach
2 bananas
2 apples
1 avocado
roughly 1 litre water
handful of ice (optional)
Instructions
Wash the spinach, and add to blender, it may need pressing down.
Chop the apple into cubes (you can leave the skin on), break the bananas up into chunks and scoop out the avocado, and add to the blender. Optionally add a handful of ice as well. Top up to near the maximum fill line with water (about a litre)
Blend for about a minute, by when it should be smooth and green. If too thick, simply add some more water and blend briefly.
Notes
For the best taste, use fresh ingredients, but if you want you can substitute, you can use frozen avocado or banana, straight out of the freezer, but you might need to add a bit more water, as it will be a bit thicker from the frozen fruit.