Are you thinking about making overnight oats? The great news is, they are really easy to make – and the even better news is, they taste amazing!
Overnight oats can also be versatile in flavour, mix and match different ingredients, from chopped up fruits to some indulgent cocoa powder.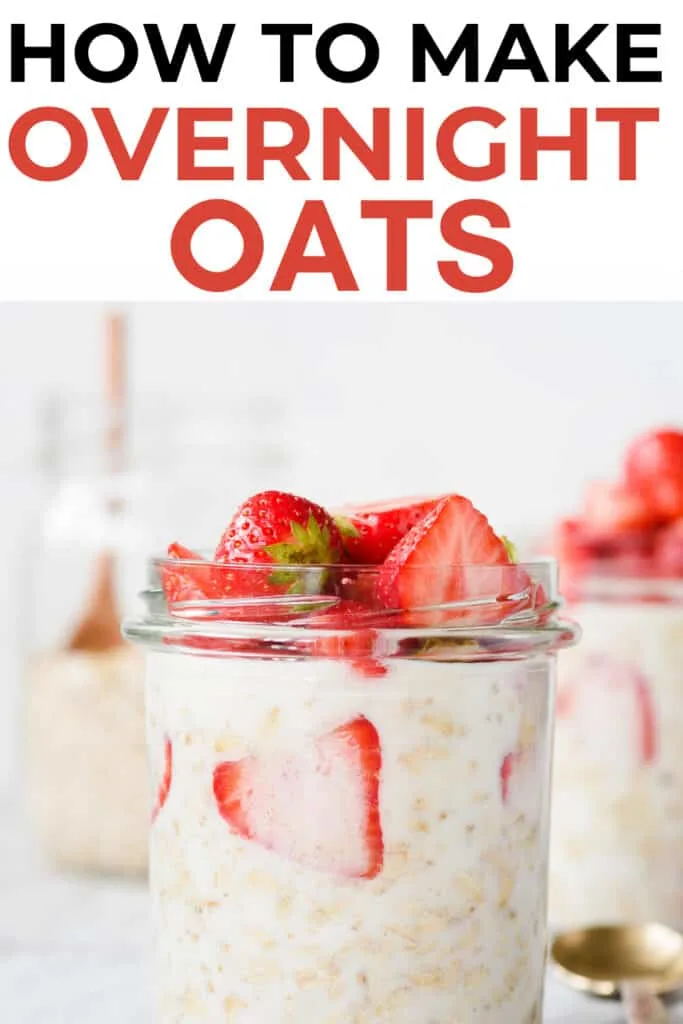 What Are Overnight Oats?
Essentially overnight oats are oats soaked in a liquid (usually milk, but sometimes water) and left overnight. The liquid soaks in to the oats and makes them super soft – and easy to digest.
They are often flavoured with different ingredients, but they can also be eaten plain if that's your preference.
Do They Have To Be Left Overnight?
For maximum soaking time try to leave them overnight, but you don't have to – a few hours is also ok – but they won't be as soft.
How To Make Overnight Oats
Preparing overnight oats really is very quick, perfect for preparing before you go to bed.
What You Will Need
Overnight oats jar – it doesn't have to be a glass jar, any container will do.
Rolled oats – rolled oats are the best type to use. The quick cook instant variety might turn mushy when left soaking overnight.
Milk, yoghurt or water – milk is the most common liquid, but you can use any liquid you wish – plant and nut based milks work well too.
Flavourings/Toppings – cinnamon, honey, cocoa powder, chopped fruits, peanut butter, chia seeds – the list is endless!
I bought this great jar by Kilner (on Amazon) which comes with a measuring lid, measurements on the side of the jar as well as a handy spoon attached!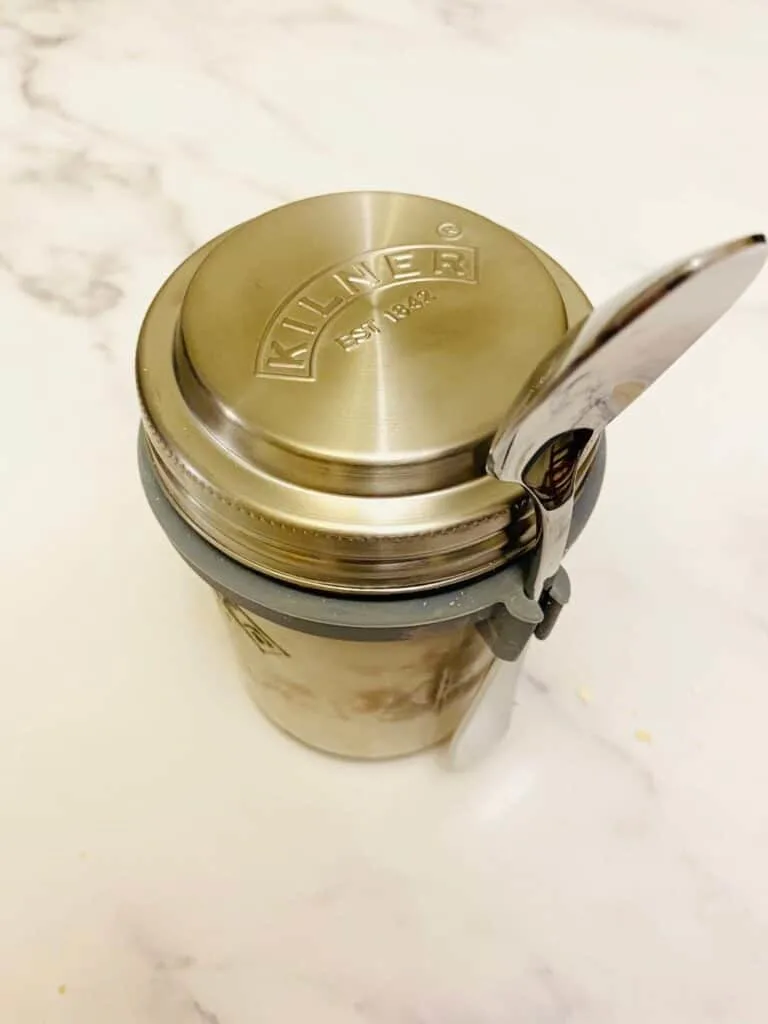 Overnight Oats Recipe – The Basic Recipe
As mentioned earlier, there are lots of different overnight oats recipes you can try – this recipe will explain how to make a basic overnight oats recipe.
Measure out 50g of rolled oats and add to your jar or container.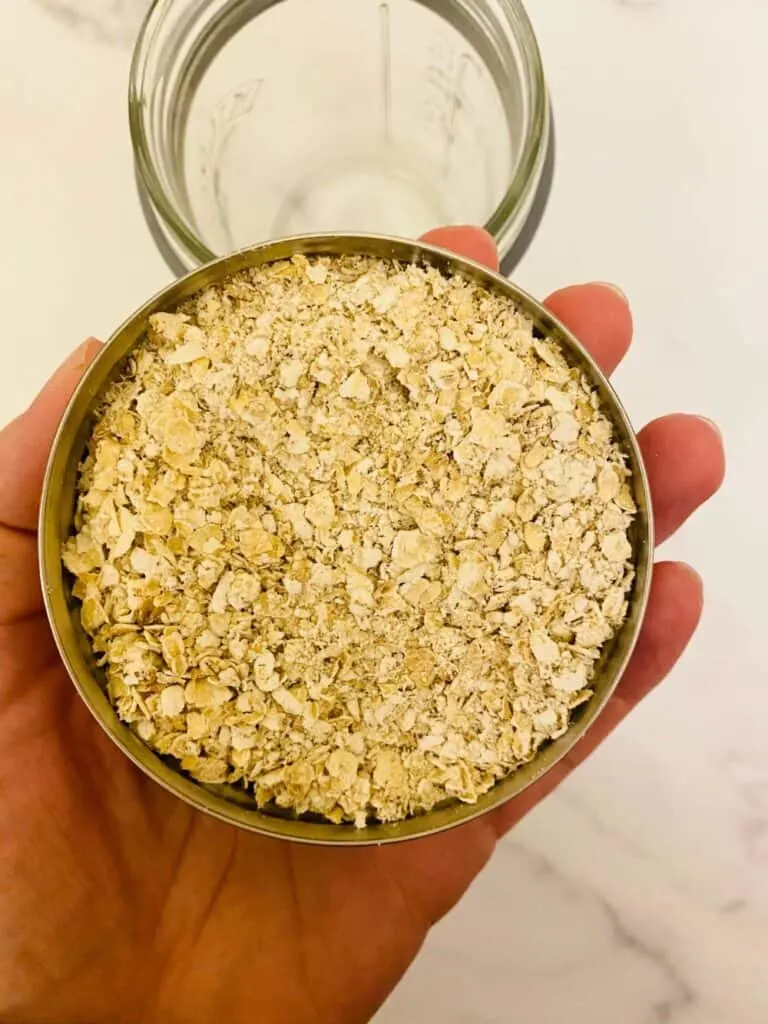 You can also add in any spices or flavourings at this stage too, so cinnamon, cocoa powder etc. Some people like to also add a pinch of salt.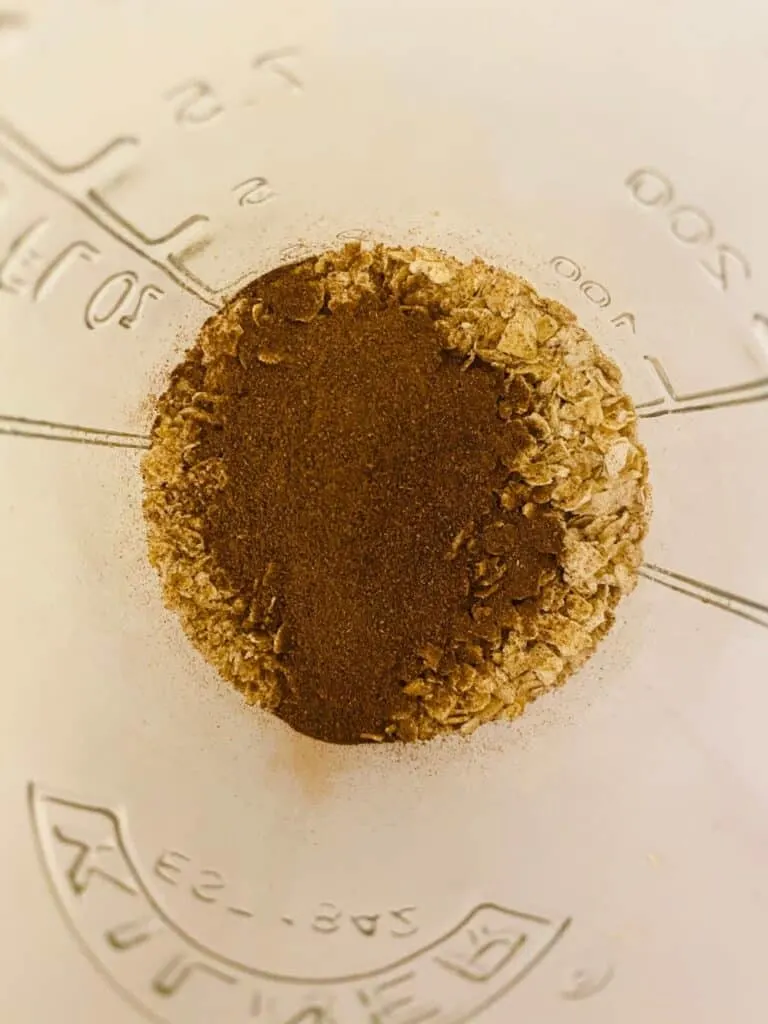 Add approximately 100ml of milk, water or your liquid of choice (almond milk, coconut milk etc) and stir.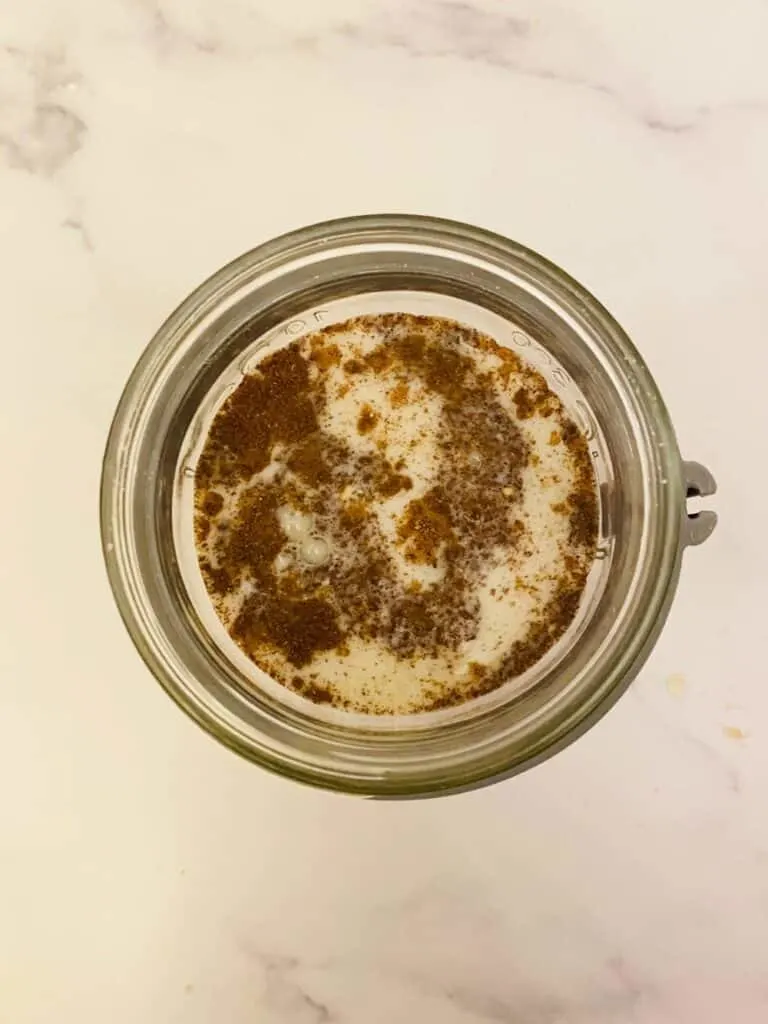 Place the lid on top and put it in the fridge overnight. In the morning, give it a stir and add any extra toppings you want to – chopped strawberries, bananas, grated apple etc are all good choices!
(more images coming soon – my son was eager to eat it and so I didn't have time to take better ones!)
Overnight Oats Recipes
Check back for the following recipes that are in the pipeline!
Peanut butter overnight oats
Banana overnight oats
Apple overnight oats
Strawberry overnight oats
How Long Do Overnight Oats Last?
Overnight oats can last up to 5 days in the fridge, with a lid on. This means you can prepare a batch in advance and have breakfast ready for the next 5 days. You'll need to give the oats a stir before eating. As before, save adding any delicate fruits, nuts or seeds that will likely go soggy if soaked in liquid for too long.
Can You Heat Overnight Oats?
Overnight oats are usually eaten chilled, but they can be heated. Ensure the container is microwave safe. I would heat in 30 seconds periods and remove and stir. They probably only need 1 minute, but check they are hot all the way through.
I'm really excited to make more overnight oats – everyone wanted one of those Kilner jars (above) so it looks like I might need to buy some more!
Do you make overnight oats? What are your favourite flavours?