What could be better than a delicious, refreshing smoothie on a hot day?
And if you make your smoothie with frozen fruit it makes for the perfect summer treat – refreshing and filling!
It's handy to always have a bag of frozen fruit in the freezer so that you can make a frozen fruit smoothie at any time.
You could even freeze the smoothie in lollypop moulds and make your own ice lollies.
What You Need To Make A Frozen Fruit Smoothie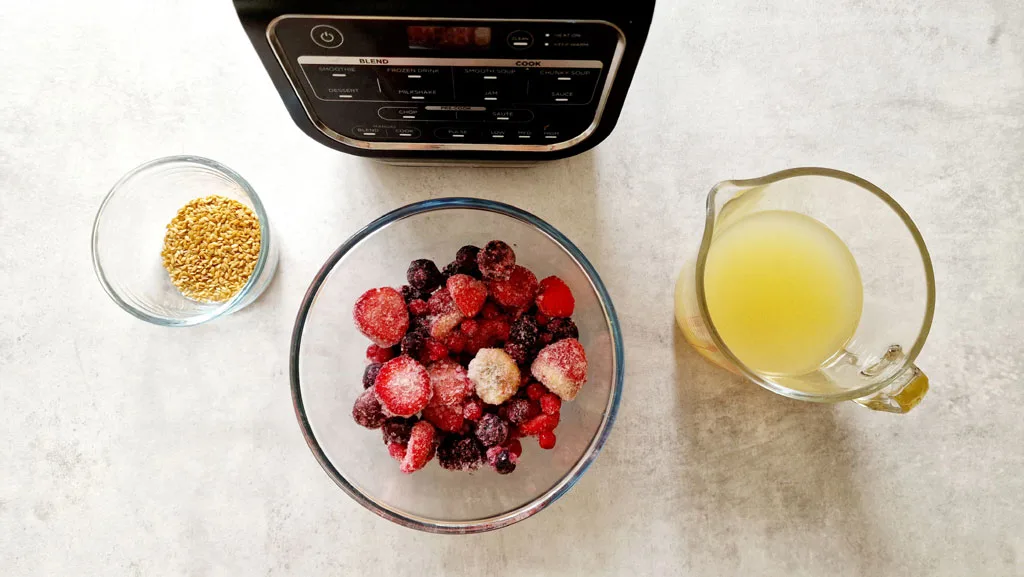 All you need is some frozen fruit, liquid, yoghurt (optional) and a blender.
In just minutes, you can have a cool, refreshing drink that's perfect for breakfast or a snack.
The ingredients below are enough to serve 2, if you want to make just 1 serving, simply halve the ingredients. Likewise, if you want to make 4 servings, double it!
(To print out this recipe scroll to the bottom of the post to the recipe card)
300ml liquid – this can be juice, milk or even just water
300g frozen fruit – any combination of frozen fruits will work
150ml yoghurt – optional
Nuts, seeds – optional
High-speed blender – I used a Ninja Blender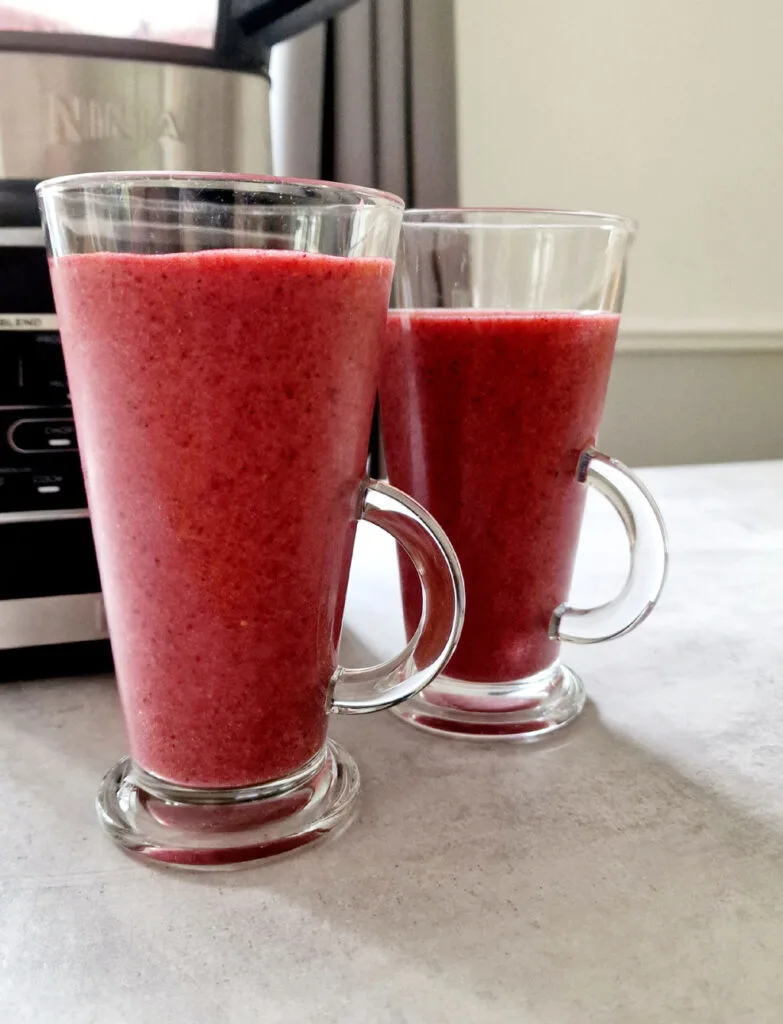 What Liquid To Add To A Frozen Smoothie
You can simply use plain water, or, for a bit of extra flavour you can use milk (try dairy, almond or soya milk), juice (try apple, pineapple or orange).
Start by adding 300ml (for 2 servings) and add more at the end if it is too thick and blend again.
What Frozen Fruit To Add To A Frozen Smoothie
You can use your own prepared frozen fruit or a supermarket bag of chopped frozen fruit. Mixed berries is a good choice, as is a tropical frozen fruit mix.
Optional Extras
For a thicker and more nutrient-dense smoothie add in some yoghurt and/or a handful of nuts and seeds.
You might also like: Pineapple, Cucumber, Avocado Green Smoothie
How To Make A Frozen Smoothie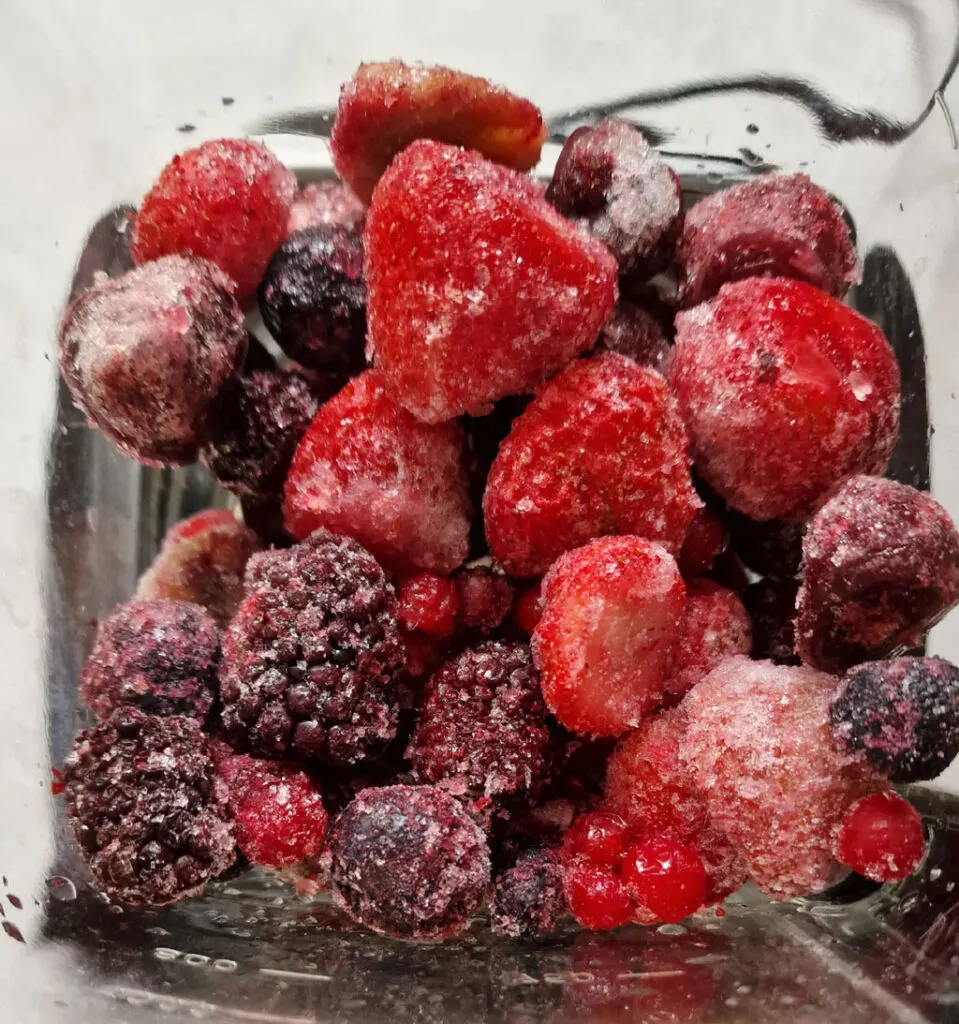 Add all the ingredients to the blender, place the lid on and press the smoothie button.
At the end, check the consistency of the smoothie, if it is too thick add some more liquid and blend again. Similarly, if it is too thin, add in a little more frozen fruit and blend again.