If you've never tried beef rendang, you're in for a real treat!
This slow cooker beef rendang is easy to make and so delicious. The beef is cooked until it's meltingly tender, and the sauce is packed with flavour.
Serve this dish with steamed rice or naan bread for a perfect meal.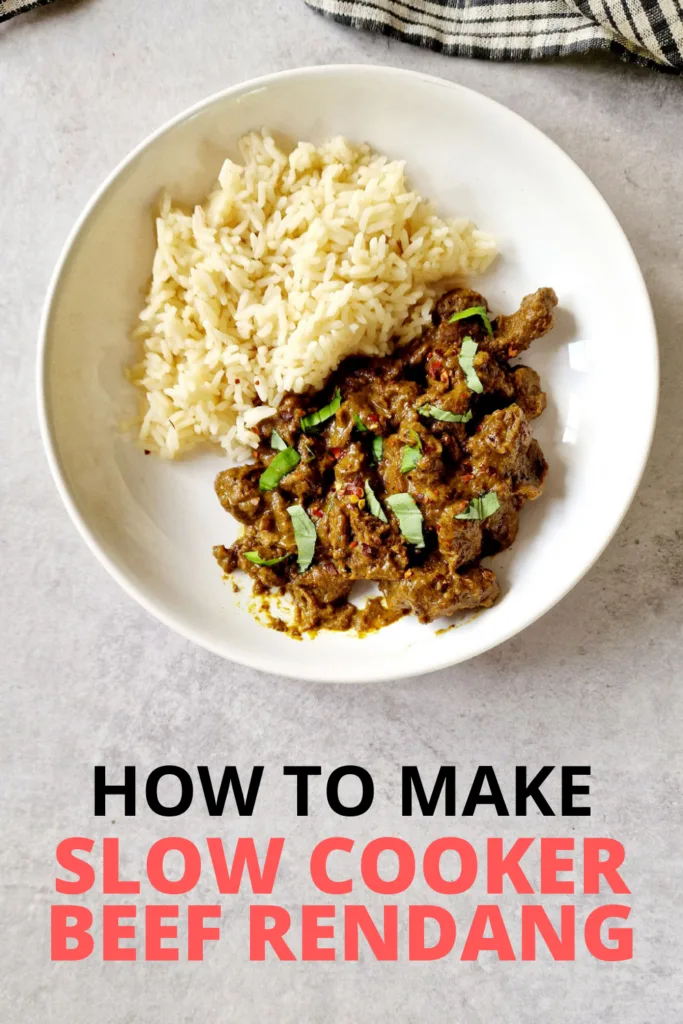 How To Make Slow Cooker Beef Rendang
The easiest way to prepare beef rendang to cook in a slow cooker is to use a premade rendang curry paste.
I used a Sainsbury's 'Inspired To Cook' Rendang Curry Spice Paste.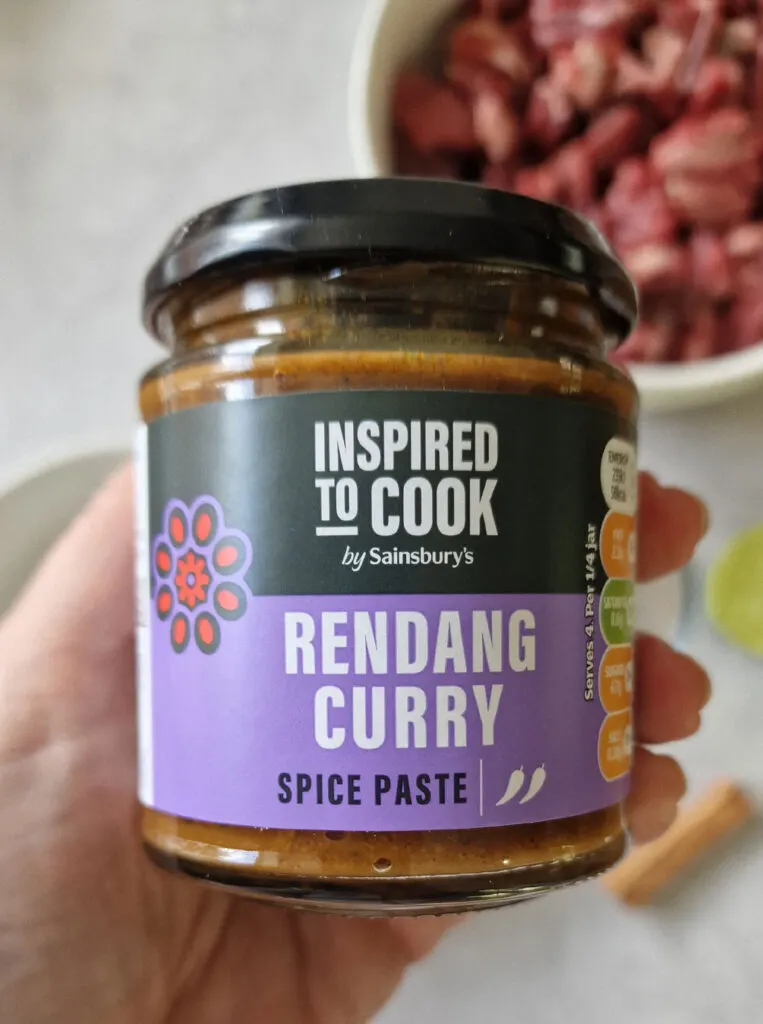 You can also make your own rendang curry spice paste with a few ingredients and a food processor (details below).
Slow Cooker Beef Rendang Ingredients
The following quantities will serve 4 people, you can increase or decrease the amounts if required. To print out this recipe, scroll down to the recipe card.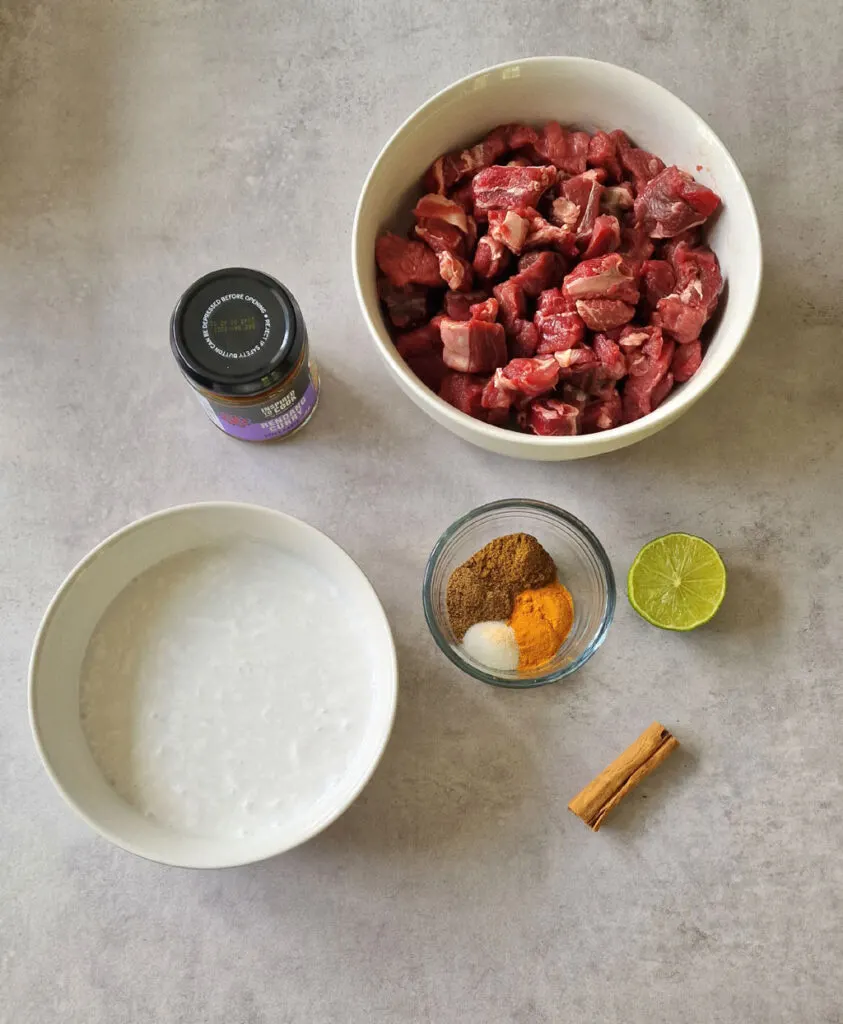 500g – 750g diced beef
1 jar of rendang paste
1 x 400g coconut milk
1 tbsp lime juice
1 tsp salt
1 tbsp light brown sugar
1 cinnamon stick
1 tsp ground cumin
1 tsp ground coriander
1 tsp turmeric
Making Your Own Rendang Paste
We have made our own rendang paste before by adding the following ingredients to a food processor;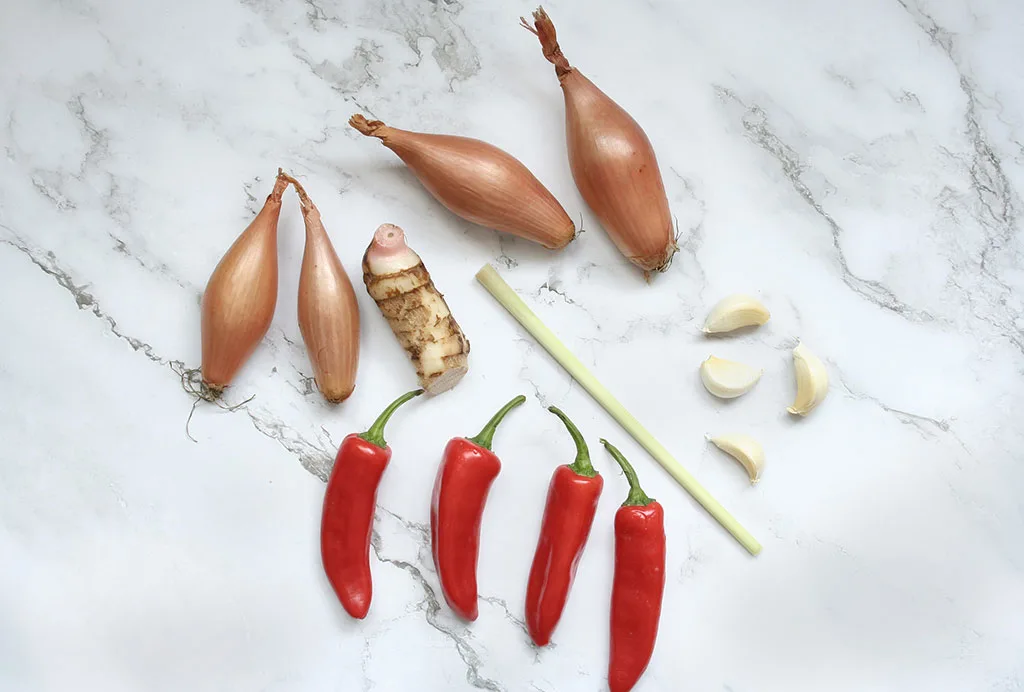 3 shallots (or 1 onion)
4 cloves garlic
1-inch fresh root ginger (or galangal if available)
4 red chillies
1 lemongrass stalk (ends removed)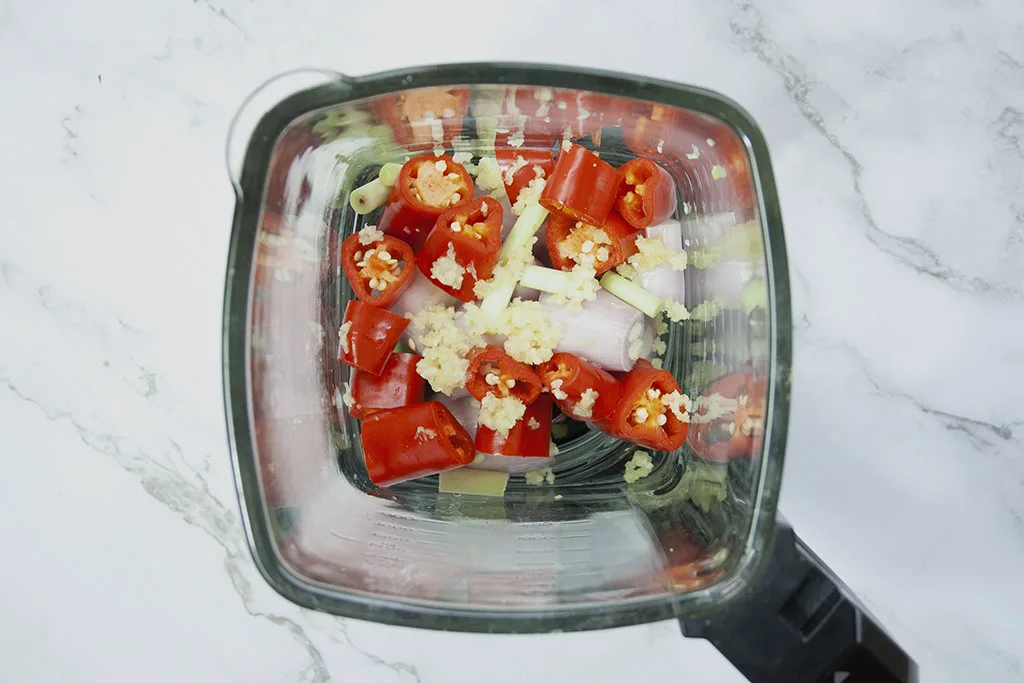 Making Slow Cooker Beef Rendang – Step by Step
Optionally seal the beef in a little oil with the spices. I tend to skip this stage and just add the beef directly to the slow cooker.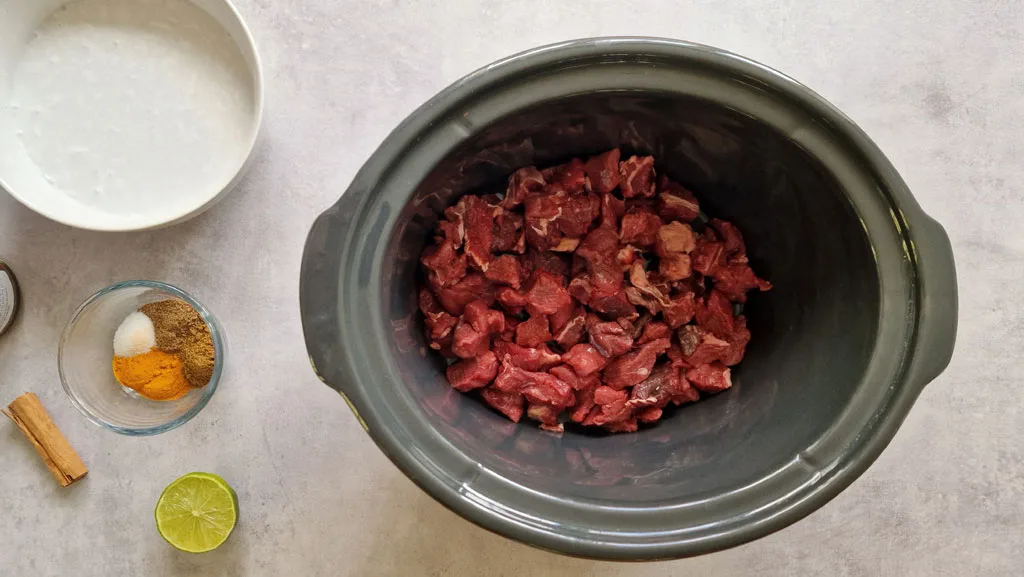 Mix the remaining ingredients, apart from the cinnamon stick together in a jug or bowl until well combined.
Pour the rendang sauce over the beef in the slow cooker and add the cinnamon stick.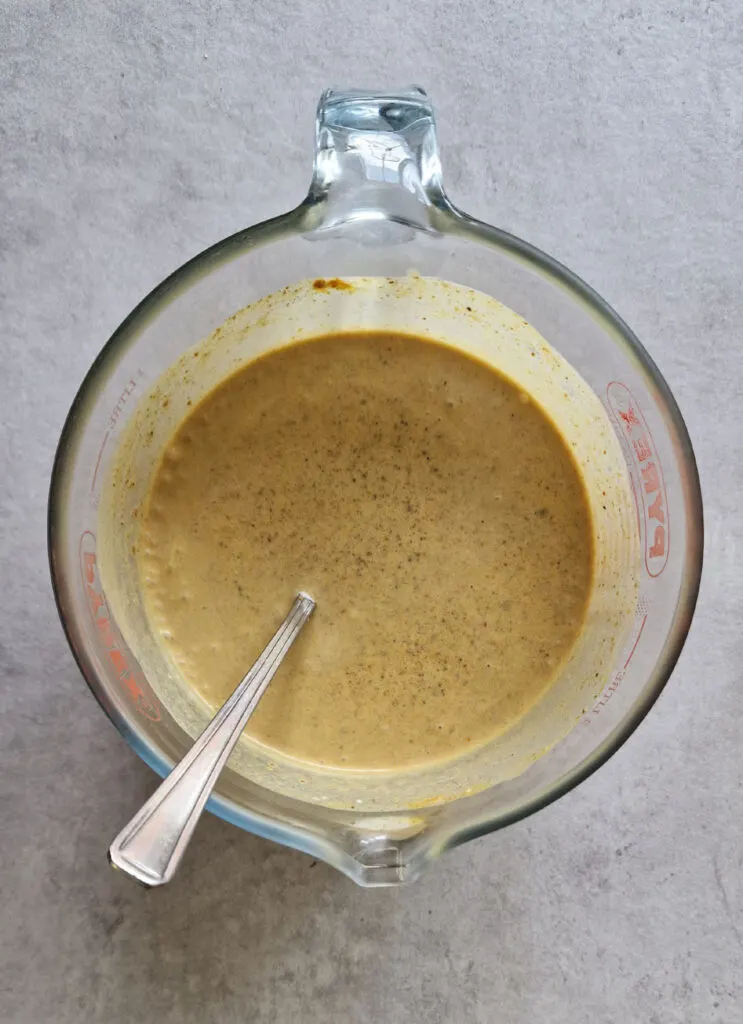 Place the lid on the slow cooker and set off on high for 4 hours, or low for 6 to 8 hours.
Remove the cinnamon stick and give everything a good stir.
What To Serve With Slow Cooker Beef Rendang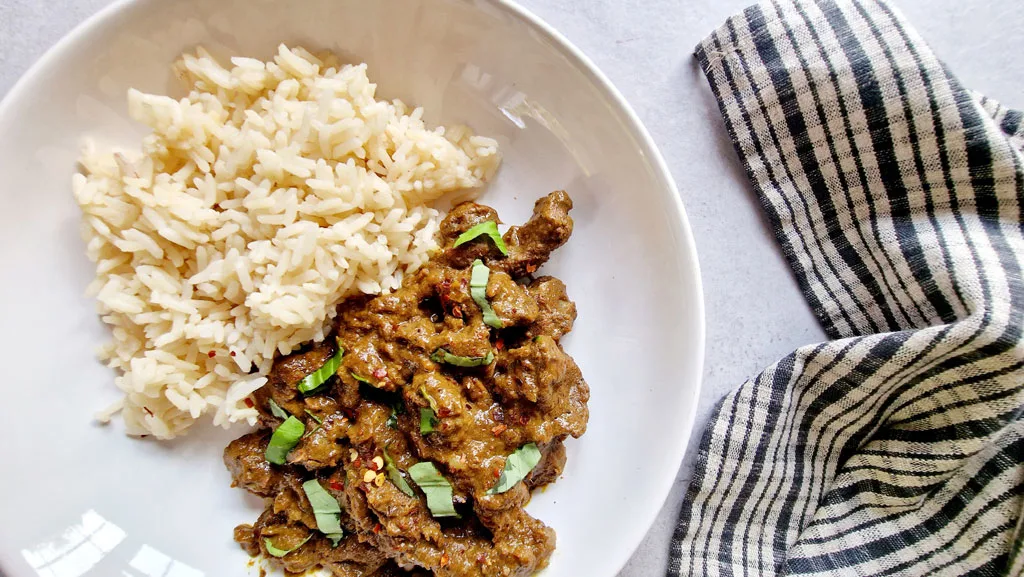 This beef rendang is delicious served with steamed rice and some green beans for a complete meal.
Optionally top with a little fresh chopped coriander.