There are few things in this world as comforting as melted cheese.
Whether you're dipping a crusty piece of bread into a bubbling pot of fondue or enjoying melted Mozarella cheese over a slice of pizza, there's just something about that gooey goodness that makes everything feel better.
If you're looking to up your melted cheese game, then look no further – in this blog post, we will teach you how to melt cheese like a pro.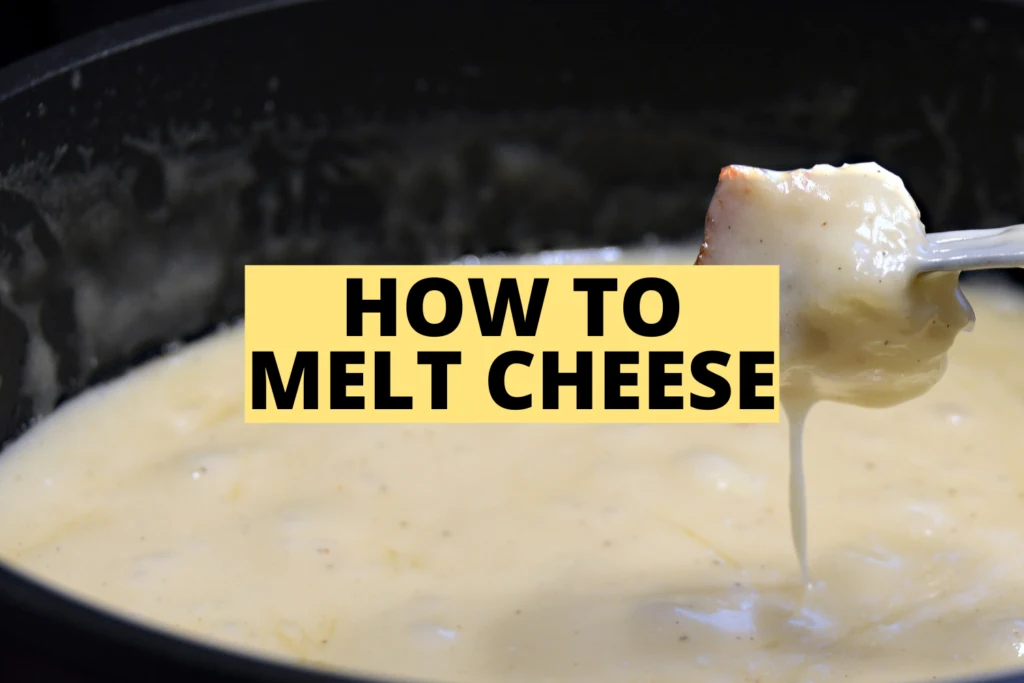 The Best Cheese For Melting
Harder cheeses are the best type for melting because they have a lower melting point. Soft cheeses should be avoided as they burn easily.
Mozzarella is often hailed as the best cheese for melting, and it's no wonder why.
This Italian cheese has a smooth, creamy texture that makes it ideal for use in dishes like pizza and lasagna.
Mozzarella is also relatively low in fat, so it won't make your dish too greasy.
Emmental is another excellent choice for melting, as it has a similar texture to Mozzarella but with a slightly nutty flavour. Emmental is often used for cheese fondue as it melts so well. Perfect for dipping all your favourite vegetables or meats in.
Cheddar is another classic melting cheese and its sharp flavour pairs well with many different dishes. Cheddar can be on the oily side, however, so it's important to use it sparingly.
Gruyere is a Swiss cheese that has a complex flavour that becomes even more pronounced when melted. Gruyere is perfect for use in gratins and other savoury dishes.
How To Prepare Cheese For Melting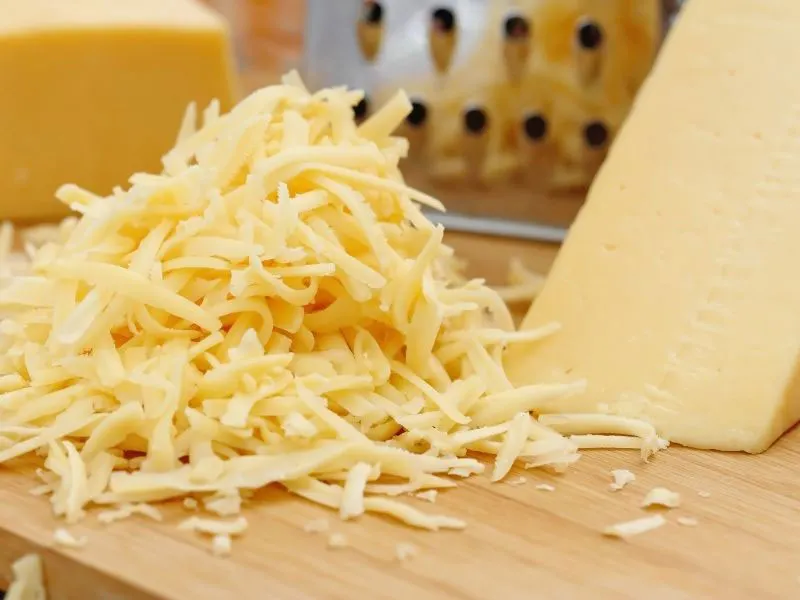 Now that you know what kind of cheese to use, it's time to learn how to prepare it for melting.
The first step is to grate or chop the cheese into small pieces. This will help the cheese melt evenly and prevent it from clumping together.
If you're using a hard cheese like cheddar, you may want to grate it instead of chopping it.
How To Melt Cheese In A Pan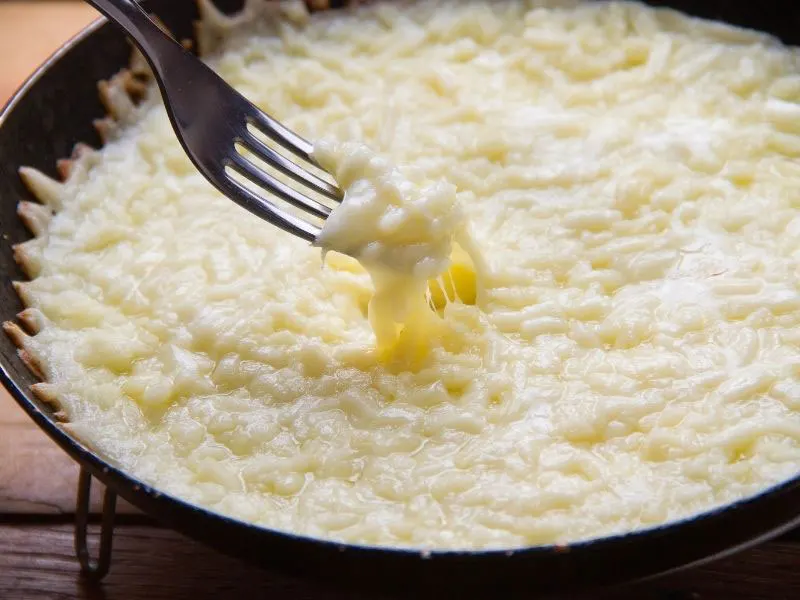 Once your cheese is in small pieces, the next step is to place it in a non-stick saucepan over low heat.
Stir the cheese frequently as it melts, and be careful not to let it burn. If the cheese begins to get lumpy you can add an acidic ingredient such as a dash of white wine vinegar or lemon.
If the cheese starts to stick to the bottom of the pan, you can add a little bit of milk to help it along.
Once the cheese is melted remove it from the heat immediately.
How To Melt Cheese In The Microwave
If you're in a hurry and need to melt cheese quickly, a microwave is an ideal option.
Just remember to use a non-stick, microwave-safe container and to spray it down with a non-stick spray. This will help to prevent the cheese from sticking to the sides of the container.
Place the cheese in the bowl and microwave it on high power for 30-second intervals, stirring between each interval.
How To Get A Smooth Melted Cheese Texture
If you want your melted cheese to have a smooth, creamy texture there are a few things you can do.
One is to add a little bit of cream, milk, or even sour cream to the cheese as it melts.
Once your cheese is melted, give it a good whisk to make sure it's smooth and creamy.
If you find that your cheese is still too thick, you can add a little bit more milk or cream until it reaches the desired consistency.
It's key to melt the cheese slowly on low heat, don't be tempted to turn up the heat and rush the melting process.
How To Melt Cheese Into Sauce
When it comes to making a rich, creamy cheese sauce, there are few ingredients that are more essential than butter and flour.
These key cooking staples work together to form a smooth base for the cheese, helping it to melt easily into the sauce and creating a luxurious texture that is perfect for coating pasta or drizzling over your favourite baked dish.
To make this sauce, start by melting the butter in a large, heavy-bottomed saucepan over medium heat.
Once the butter has melted, whisk in the flour a little at a time until it is well blended with the butter. Continue stirring for a minute or two longer to cook out any lumps from the flour.
Next, whisk in some milk and continue stirring until the sauce has thickened.
Then, add in the grated cheese and keep stirring until it is completely melted and incorporated into the sauce.
How To Melt Cheese For A Sandwich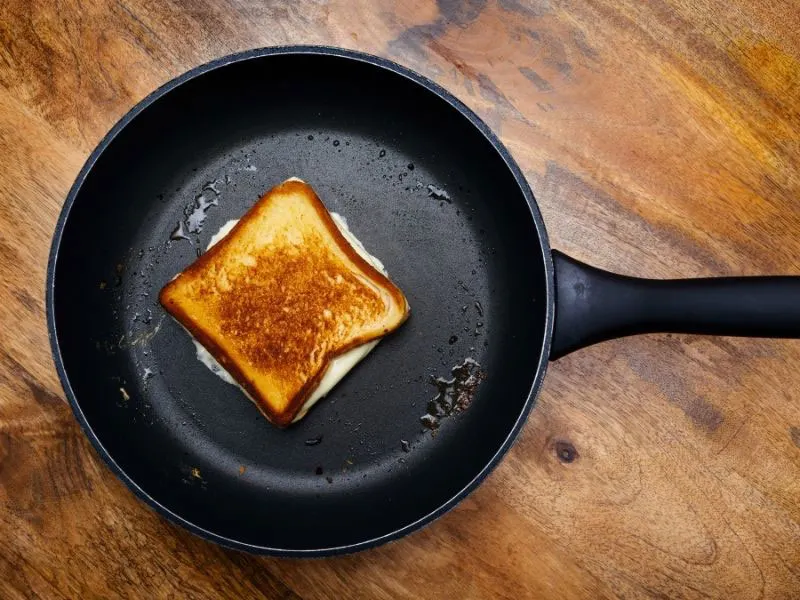 To create the perfect grilled cheese sandwich, you need to begin by preheating your pan over medium heat.
Next, butter one side of a slice of bread and place it butter-side-down onto the pan. Then, add a single slice of cheese to the bread on the pan. The best cheese to use for a grilled cheese sandwich is cheddar or red Leicester.
Once the cheese has been added, butter a second slice of bread on one side and place it butter-side-up on top of the sandwich.
From here, simply let your sandwich cook until it is lightly browned on each side, turning the sandwich over as needed.
Once both sides are golden brown, your cheese should be melted and your sandwich will be ready to enjoy.
You can also make a toasted cheese sandwich in a sandwich toaster.
How To Prevent Melted Cheese From Burning
The key is to melt cheese slowly over a low heat. This gives the cheese time to soften without getting too hot and starting to brown.
Melted Cheese Recipes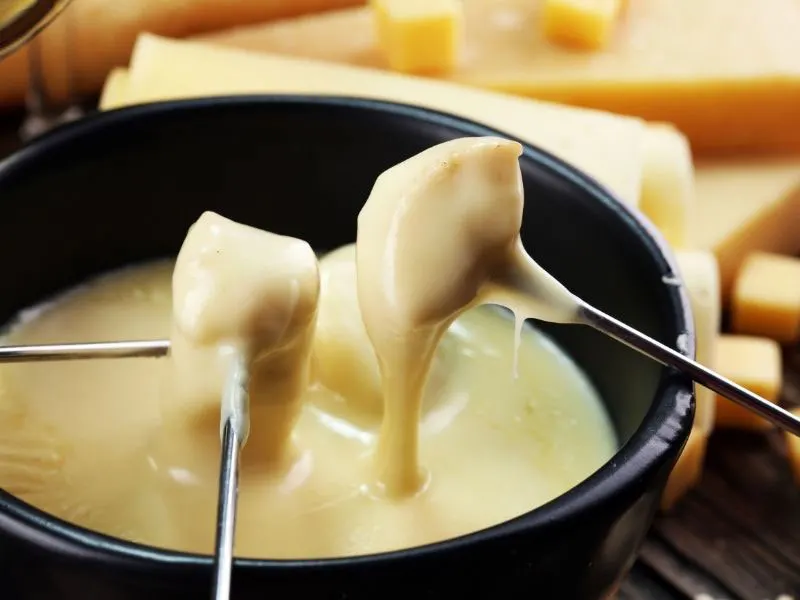 Whether you're making fondue, cheesy chips, or a toasted cheese sandwich, the key is to choose the right cheese and get it melted to perfection.
For fondue, a Gruyere or Emmental cheese will give you that classic Swiss flavour, while Cheddar is always a good choice for cheesy chips or loaded potato skins.
When it comes to macaroni cheese or cauliflower cheese, a classic cheese sauce made with cheddar is hard to beat.
Mozzarella cheese is perfect for dotting throughout a pasta bake, melting among the pasta as it cooks.