Pasta bakes are are the ultimate in comfort food. And cheese and bacon pasta bake is one of my favourite midweek dinners.
That's not to say that boiled pasta in sauce isn't delicious, it is, but the crispy crust that you get when making a pasta bake in the oven adds an extra level of tastiness to a regular pasta dish!
Plus, the melted cheese that oozes it's way through the pasta and sauce makes this pasta bake recipe a winner.

Do you need to cook pasta before pasta bake?
Different recipes will give you different options. I always cook pasta before putting it in the oven, but not fully. Check the instructions on the pasta package and boil it for 2-3 minutes less than directed.
What You Need For Pasta Bake
Dry Pasta – I used penne but you can use other shapes too (there are so many types of pasta!) Allow about 75g – 100g of dried pasta per person.
Passata or chopped tomatoes – alternatively a jar of tomato pasta sauce
Mozzarella or Cheddar Cheese (related – Types of Cheese)
Bacon – I used bacon lardons but you can use bacon rashers and cut them up
Herbs – either fresh herbs (basil and oregano work well) or some dried herbs
Garlic & Onion – sliced/crushed to add to the pasta sauce
Making Pasta Bake
Cook the pasta in a saucepan with boiling water as you normally would – but cook it for 2 to 3 minutes less than the packet instructions. During this time, fry the onion, garlic and bacon in a little oil.
After you've drained the water away, stir through the passata/chopped tomatoes/pasta sauce, as well as the cooked bacon, onion, garlic and herbs. It's easier to do this in the saucepan that you have cooked that pasta in.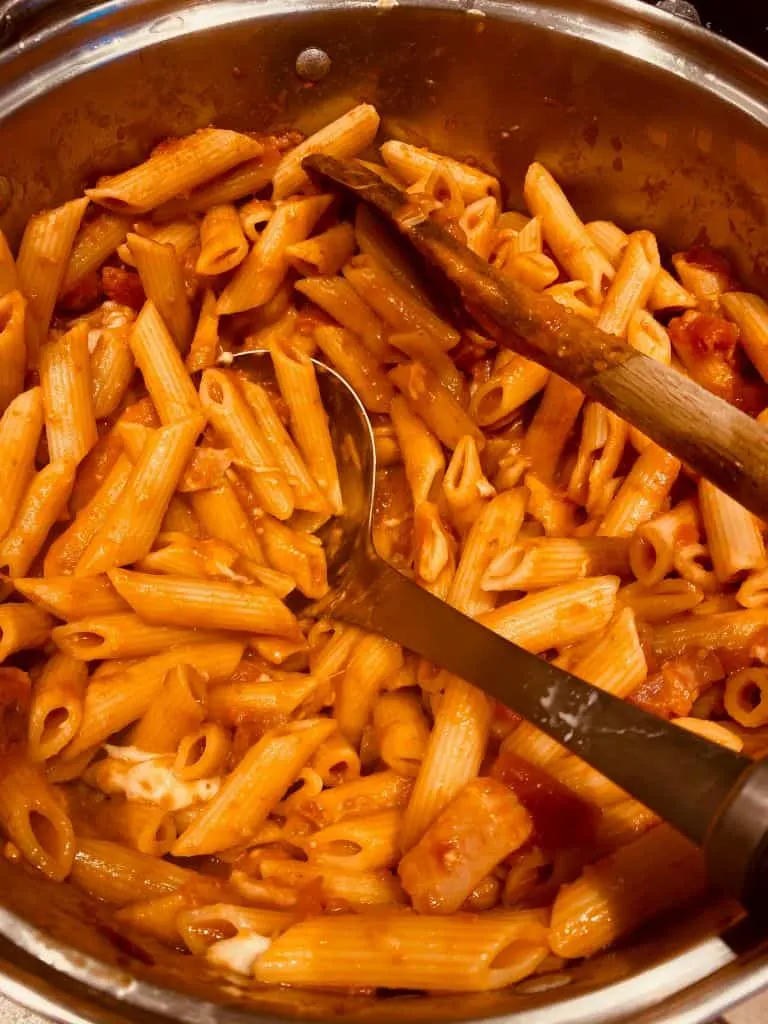 Transfer the pasta over to an oven proof dish and add in the shredded or grated Mozzarella (or cheddar cheese).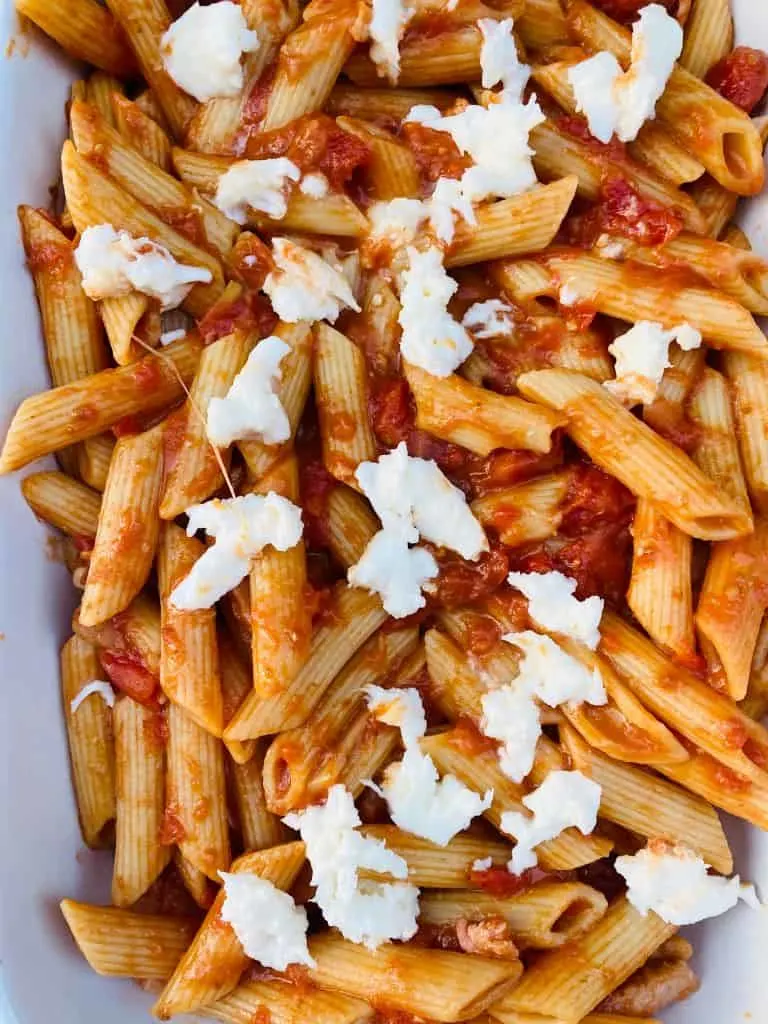 Place the pasta dish in a preheated oven, sprinkle with some herbs and bake for 15 minutes until the cheese has completely melted and the top of the pasta is golden.
What To Serve With Pasta Bake
Pasta bake can be a complete meal in itself, but it also works well with a green salad and/or some garlic bread.