I recently shared a guide to buying a sandwich toaster and which one we have, so, I thought, I really should share the classic ham and cheese toastie recipe!
It's hands down one of my favourite toasties to make.
Don't worry if you don't have a sandwich maker – I cover more methods below.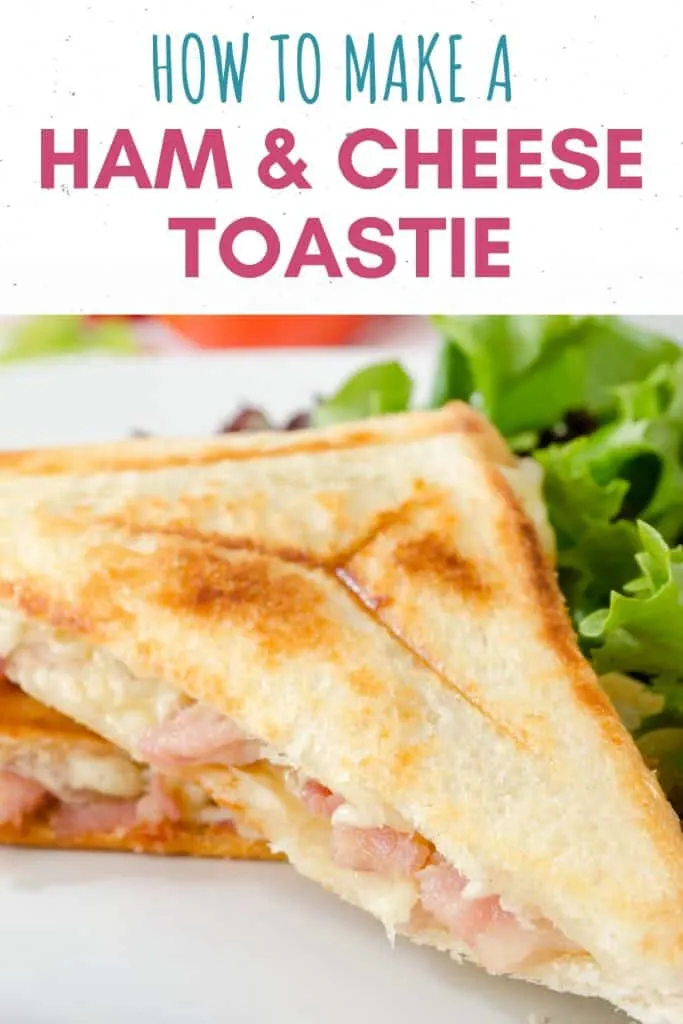 Making A Ham And Cheese Toastie
This toastie is not to be confused with a Croque Monsieur – which is equally tasty – this quick and easy ham and cheese toasted sandwich doesn't have Bechamel Sauce that you typically get from the famous French sandwich.
What You Need To Make A Toastie
Slices of bread – you'll need at least 2 slices to make 1 toasted sandwich. The type of bread is up to your own preferences, I personally prefer white bread for making toasties, but brown can work well too, and is of course healthier than the white variety 🙂
Butter – you can use butter or margarine – this is used to spread on the side of the bread that is going to get toasted.
Cheese – your favourite cheese to melt in the toastie – see further on for the best cheeses to use.
Ham
Equipment – you can either use a sandwich toaster that is specifically made for making toasties, toast it in an oven, or in a frying pan.
Is Butter Used In A Toastie?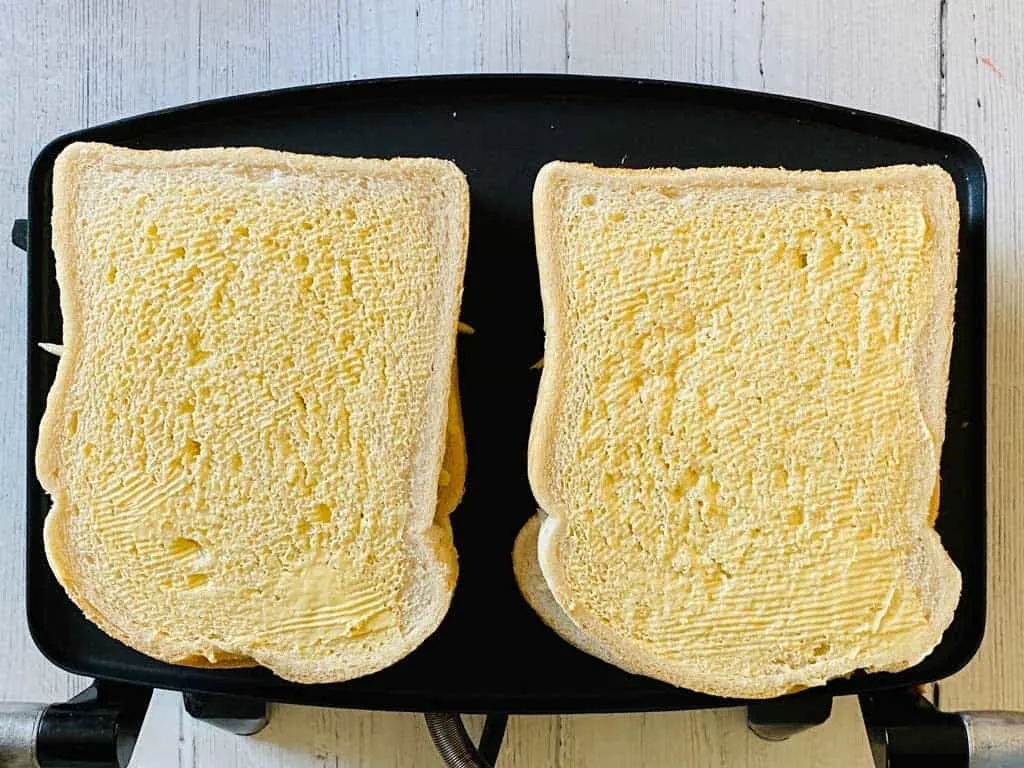 Yes, for a super tasty ham and cheese toasted sandwich butter each slice of bread. This side will be facing outwards so that it hits the plates of the sandwich toaster or frying pan.
What Is The Best Cheese For Toasties?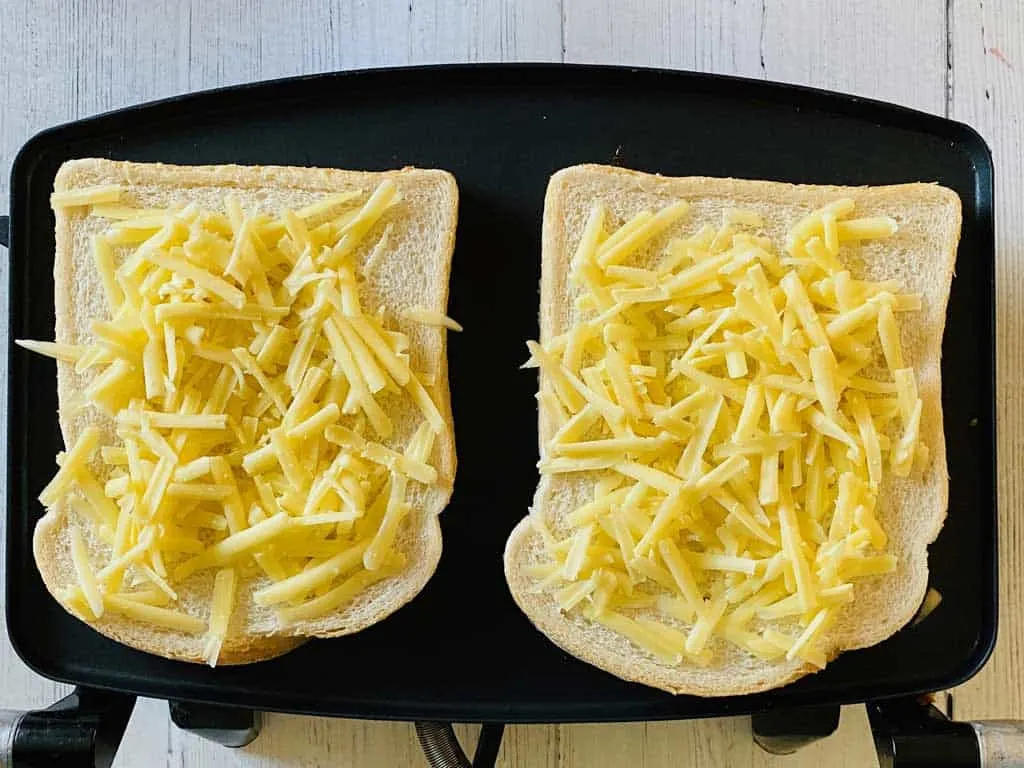 Cheddar cheese is a good one to use as it melts really easily – perfect for a ham and cheese toastie. Other options include Gruyere, Gouda or any cheese that melts quickly.
I tend to grate the cheese before putting it in the sandwich. If you can't grate it make sure you slice it up thin enough so that it can melt inside the bread whilst it is toasting.
How To Cook A Ham And Cheese Toastie – 3 Different Methods
In A Sandwich Toaster – this is my favourite method as it's so easy to do. The downside is of course it does mean the need for an extra appliance in the kitchen. If you are likely to make toasties on a regular basis they are well worth the small investment – they also easily fit in a cupboard so they don't need to be out on display all the time.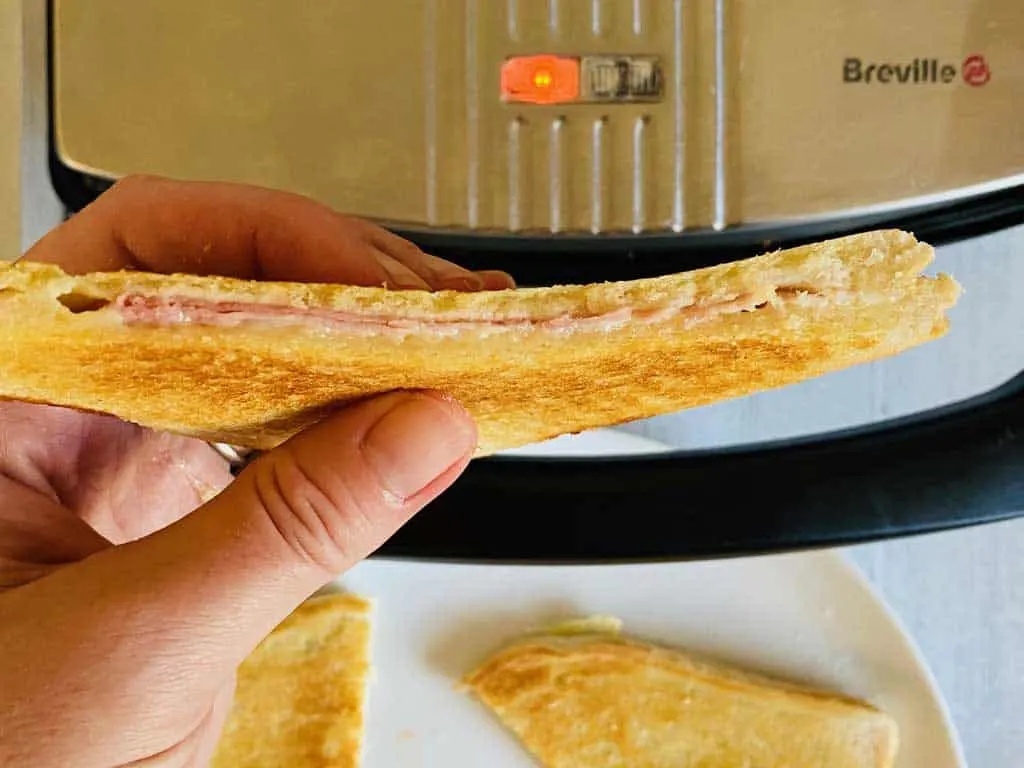 Related – Sandwich Toaster Buying Guide
To make the ham and cheese toastie in a sandwich toaster, butter each slice of bread, place a slice of bread, butter side down, on the hot plate. Lay a slice of ham on top of the slice of bread and then sprinkle with grated cheese. Place the remaining slice of bread on top, again with the buttered side facing outwards. Close the toaster lid and cook for a 3-5 minutes, until the bread is toasted and the cheese has melted on the inside.
In A Pan – this is my next favourite method for making a toasted sarnie. As before, butter the bread. This time, assemble the sandwich before adding it to the hot pan. Press the bread down together firmly. Add the sandwich to a preheated frying pan and cook for 2 to 3 minutes on each side.
In An Oven – if you have a few ham and cheese toasties to make, this might be your best option as you'll have the capacity to make as many as you can fit on a baking tray/sheet. Preheat the oven to 230C/Gas Mark 8. After assembling the sandwich (the same as before), cook for around 8 minutes, flipping over at the half way point.