Did you know you can make a cheese toastie in an air fryer?
Read on to discover how to make a perfectly crispy and melty air fryer cheese toastie!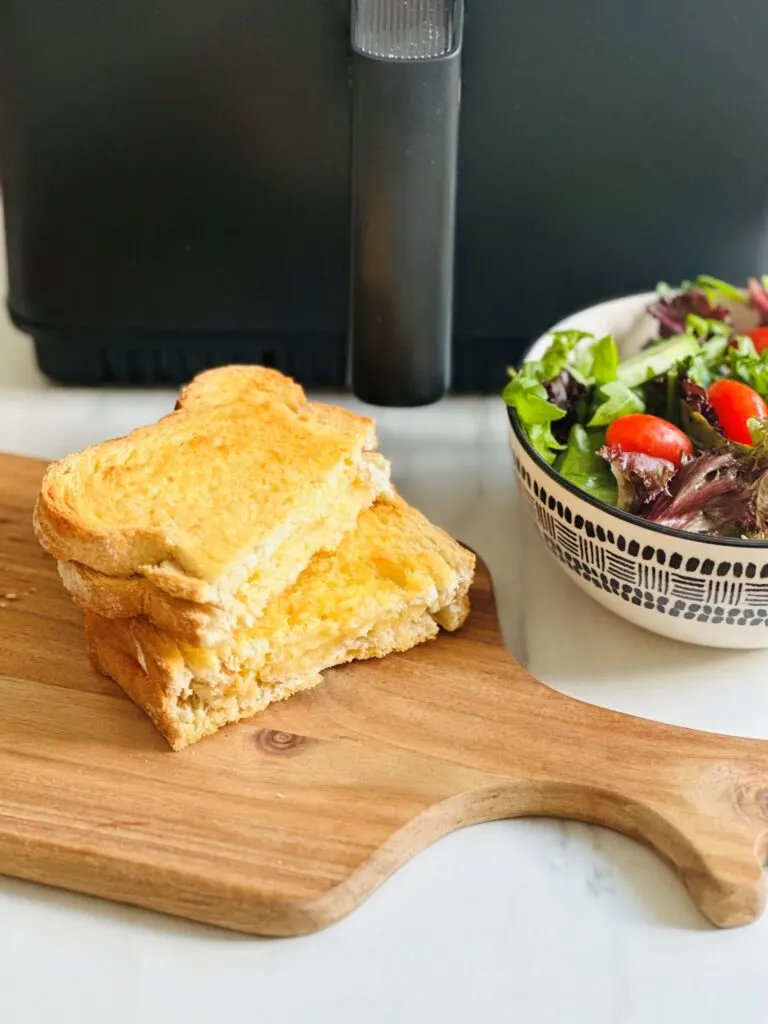 What You Need To Make An Air Fryer Cheese Toastie
This quick and easy recipe transforms simple ingredients into a comforting snack or light meal. The air fryer creates a delightfully crunchy exterior and a gooey cheese interior — all ready in under 10 minutes
And I think it tastes as good as a toastie made in a sandwich toaster.
The ingredients below are enough to make one cheese toastie in an air fryer, depending on the size of your air fryer you can make more than one toastie at a time.
Are you looking for a new air fryer? Check out my air fryer buying guide!
2 slices of bread – you can use any type of bread. I used white bread.
Butter – you can use margarine instead.
Cheese – you can use any cheese variety. I used a mild cheddar, grated. I used 100g, but you can use more or less.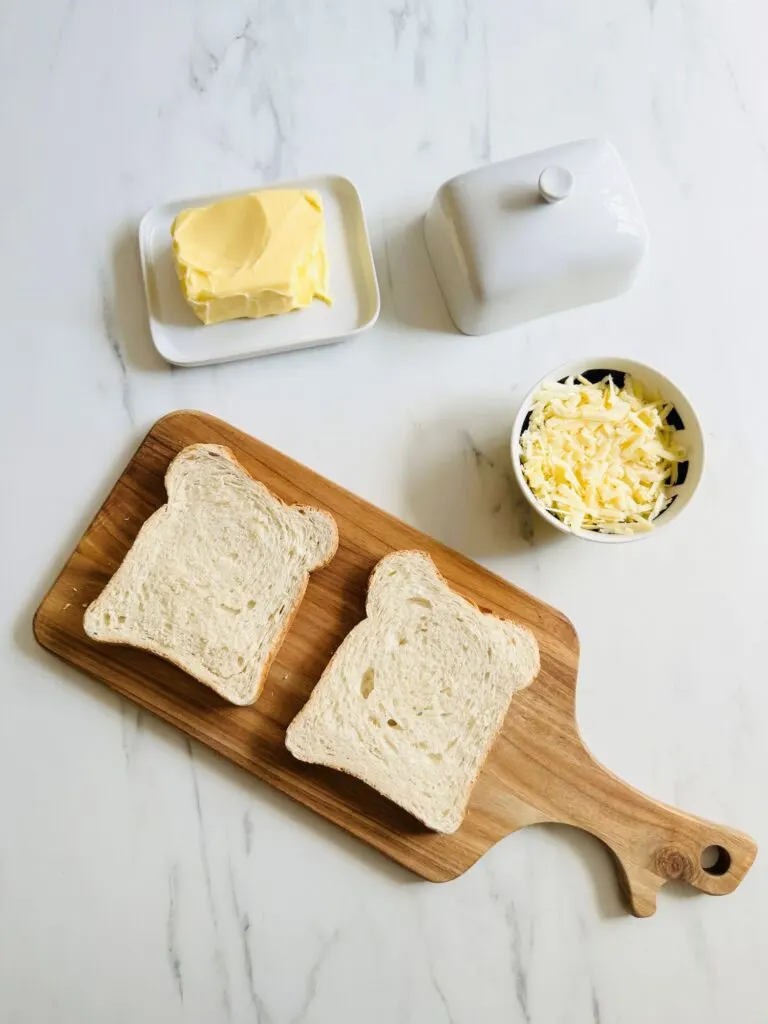 Making It
When I make a cheese toastie in the air fryer I like to preheat it to 180°C – this helps to crisp up the outside quickly – but it doesn't matter if you forget to.
While it is heating up, slice the bread if it isn't already sliced.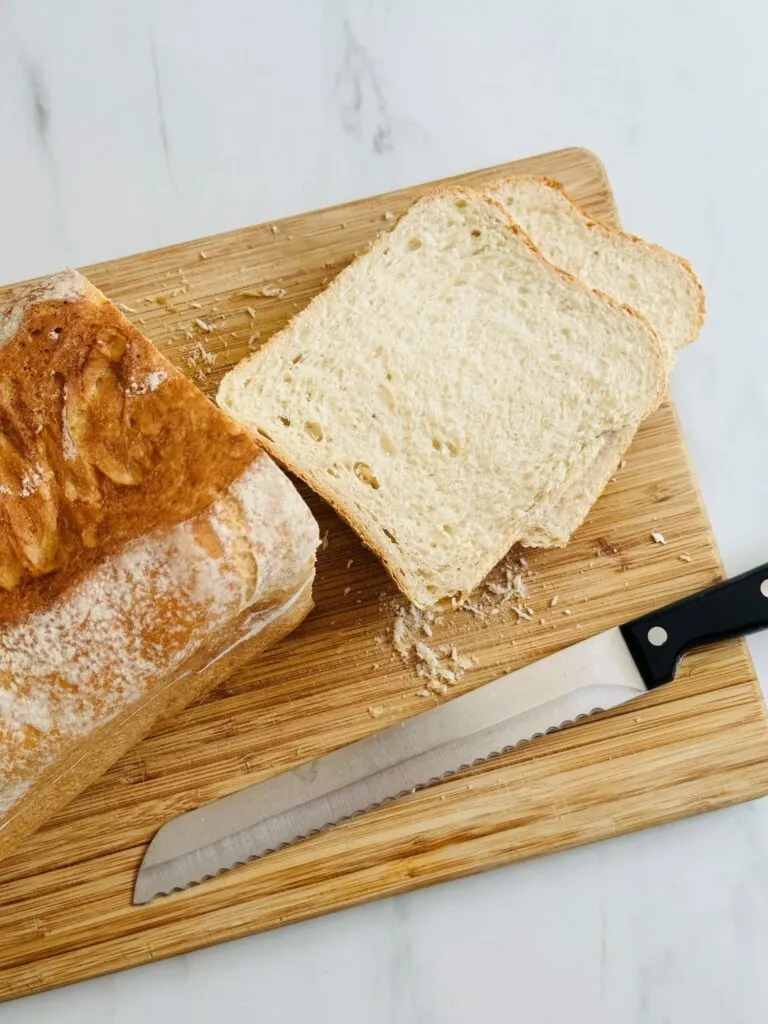 The next step is to butter both slices of bread, but just on one side.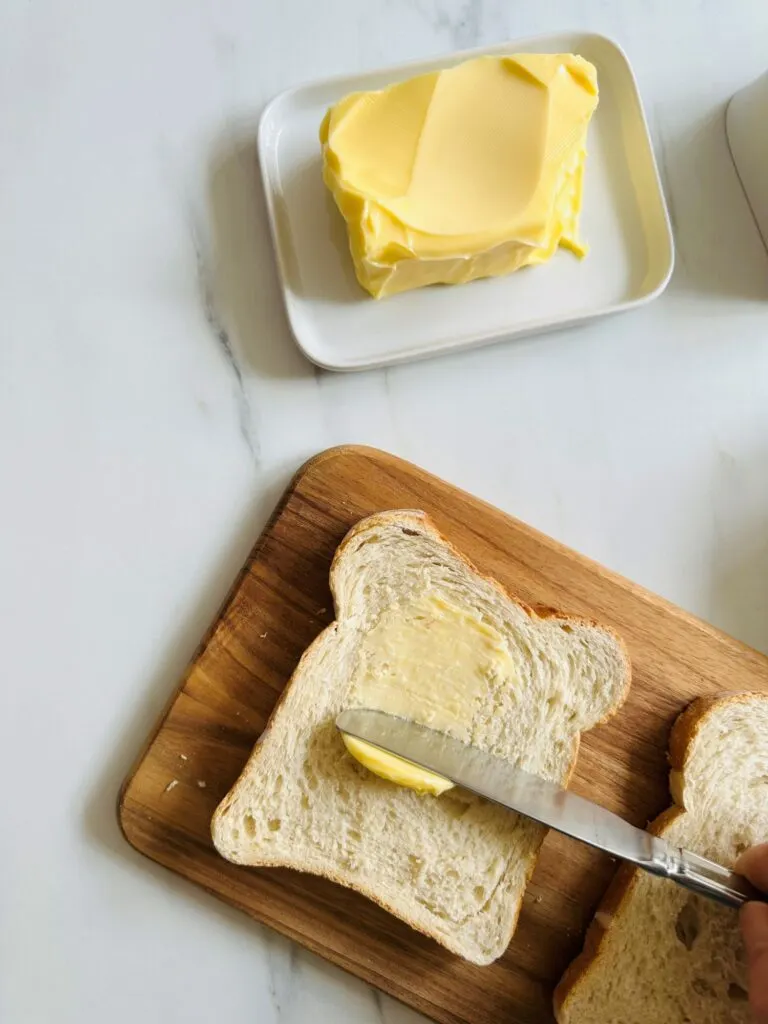 Place one slice of bread in the air fryer basket, buttered side down.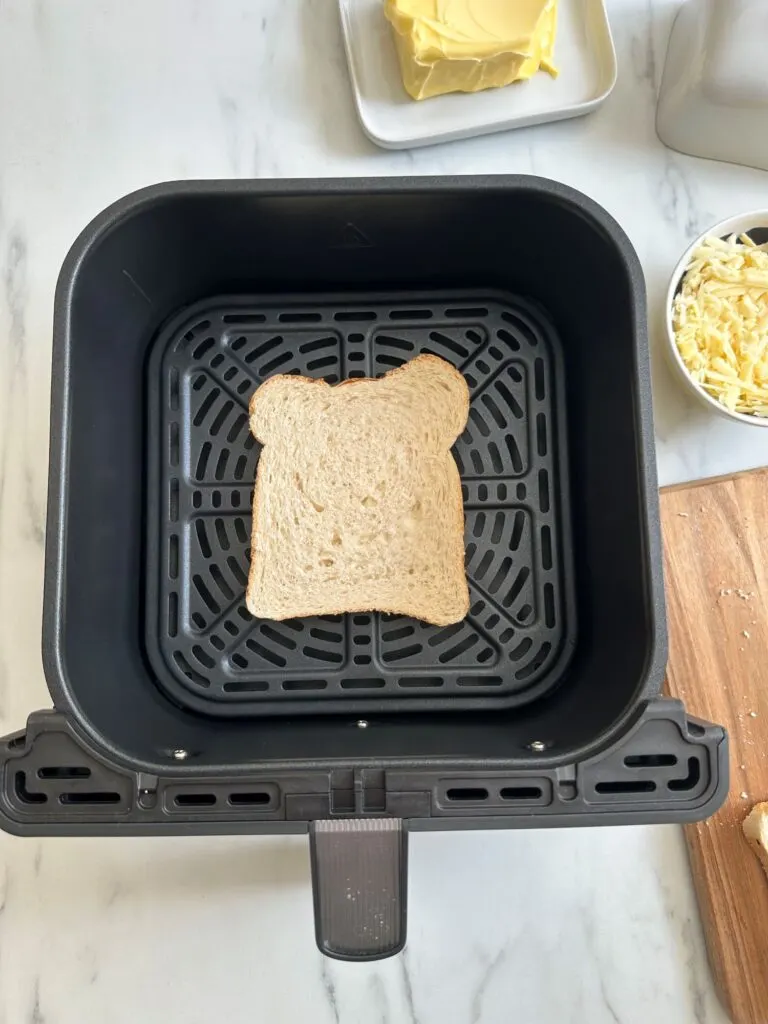 Then, add the grated cheese on top (and any other seasoning or fillings that you would like to include).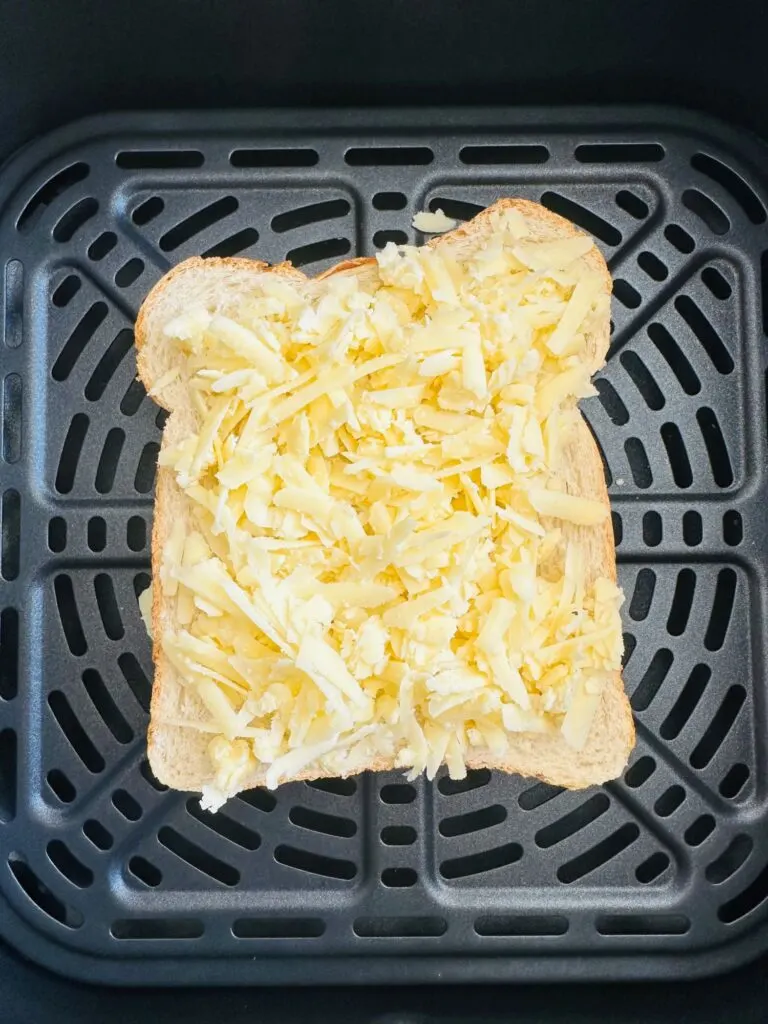 Place the other slice of bread on top, butter side up and close the air fryer basket.
Cook the toasted cheese sandwich for 5 to 7 minutes, checking on it frequently to ensure it isn't cooking too quickly. Using tongs, turn the sandwich over, and air fry for a further 2 to 3 minutes.
The cheese toastie is ready when the bread is toasted to a golden brown, and the cheese is melted.
Please be aware that cooking times can vary depending on the specific model of your air fryer, so you may need to adjust the cooking time slightly.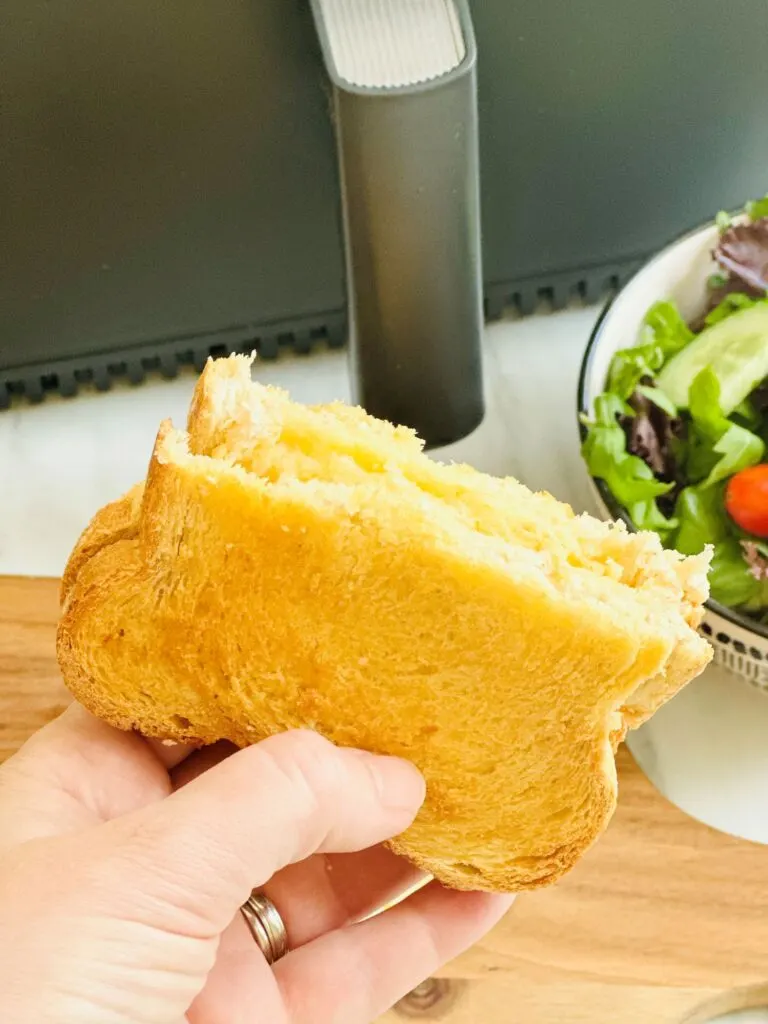 When the cheese toastie is ready, carefully remove the hot sandwiches from the air fryer, leave the sandwiches to cool for a minute or two, then cut them in half and serve.
Air Fryer Cheese Toastie Tips
Use a cheese that melts well, like cheddar or gouda.
Add in some optional extras, a few slices of ham or tomato, some air fried bacon, a smear of mustard or chutney, etc.
Add some seasoning to the butter before spreading it, or even some crushed garlic to alter the taste of the cheese toastie.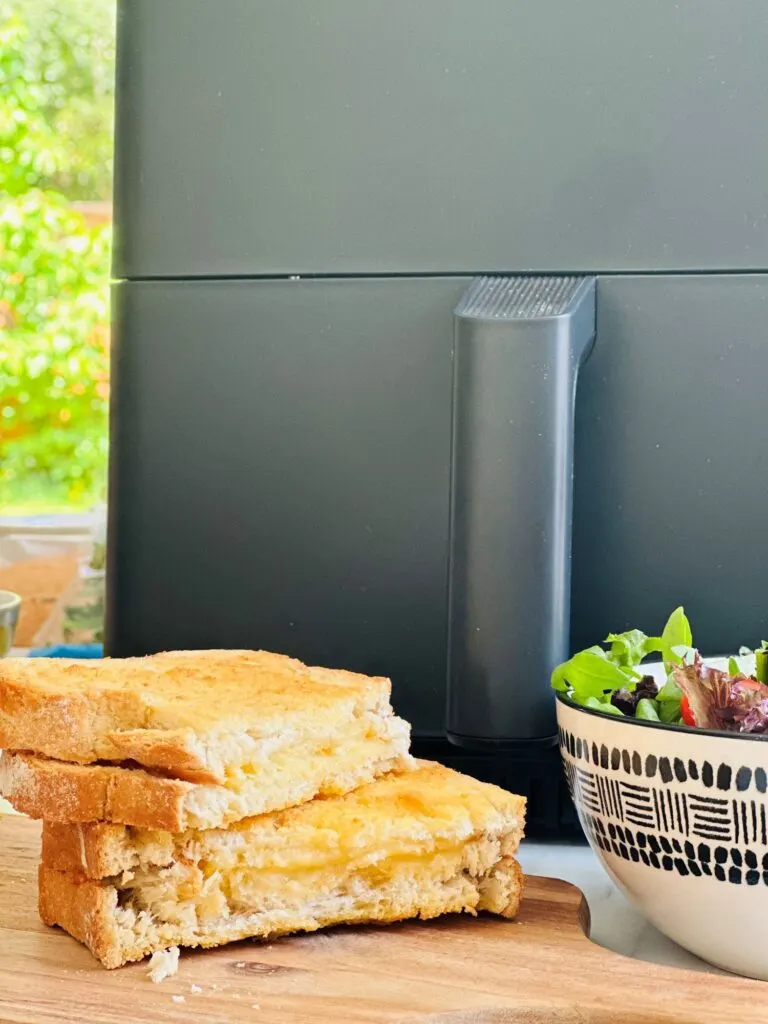 More Air Fryer Snacks You Might Like:
If you're looking for more air fryer snacks or quick lunches to make, check out some of these: