Have you tried cooking tomatoes in an air fryer yet?
With just a few simple ingredients and an air fryer, you can enjoy perfectly cooked, succulent roasted tomatoes that are ideal as a side dish, a snack, or turned into a soup or a pasta sauce.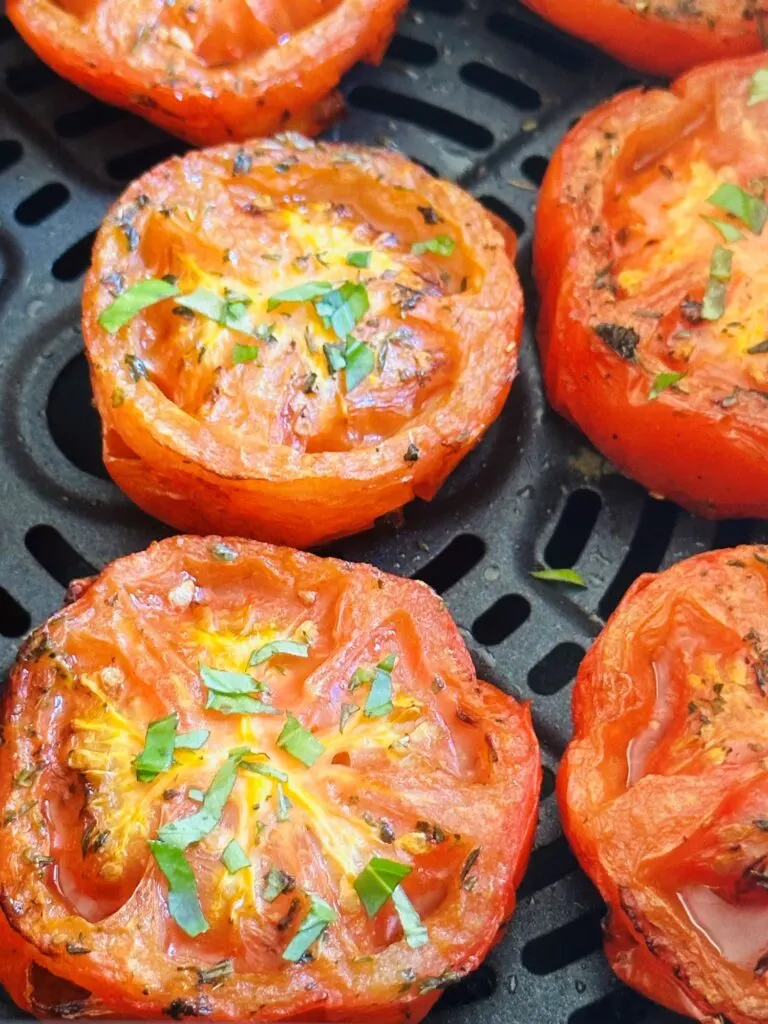 How To Cook Tomatoes In An Air Fryer
The beauty of this recipe is that you can cook as many or as few tomatoes in an air fryer as you wish.
What You Need: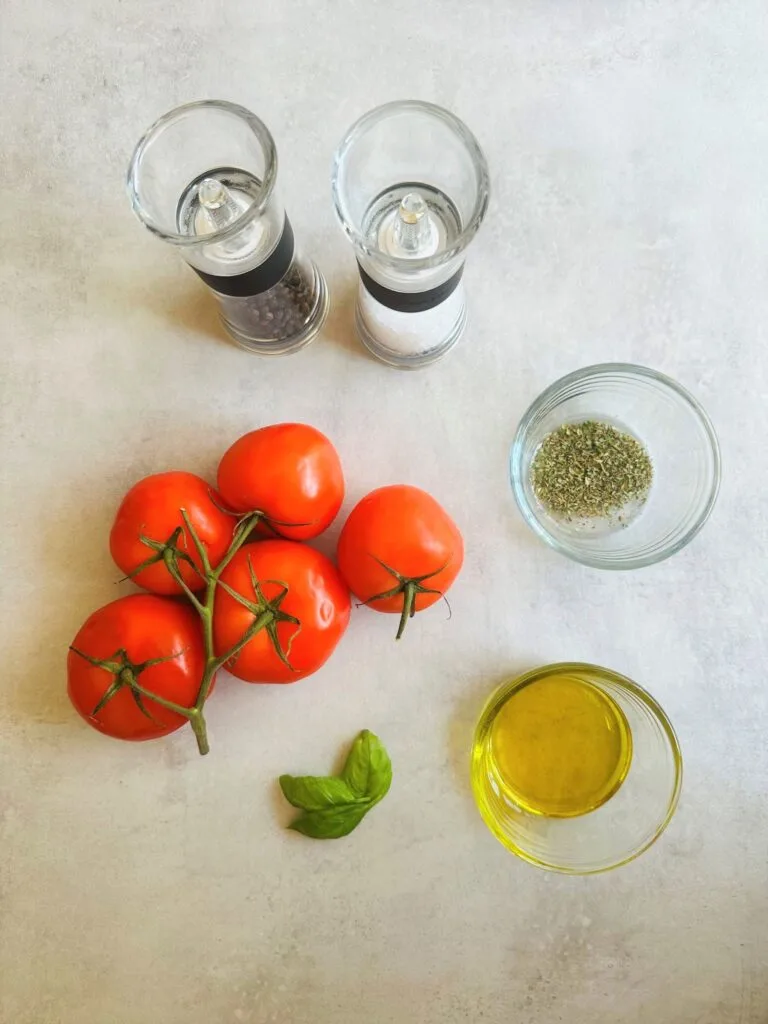 4 fresh on the vine tomatoes
1 tablespoon olive oil
1 tsp dried mixed herbs
Salt and pepper to season
Fresh basil leaves, chopped for optional garnish
You can use any air fryer to cook air fryer tomatoes.
Making It:
Preheat your air fryer to 200°C (400°F).
While the air fryer is heating up, start by washing the tomatoes and patting them dry. Remove the stems and discard any blemished or bruised parts.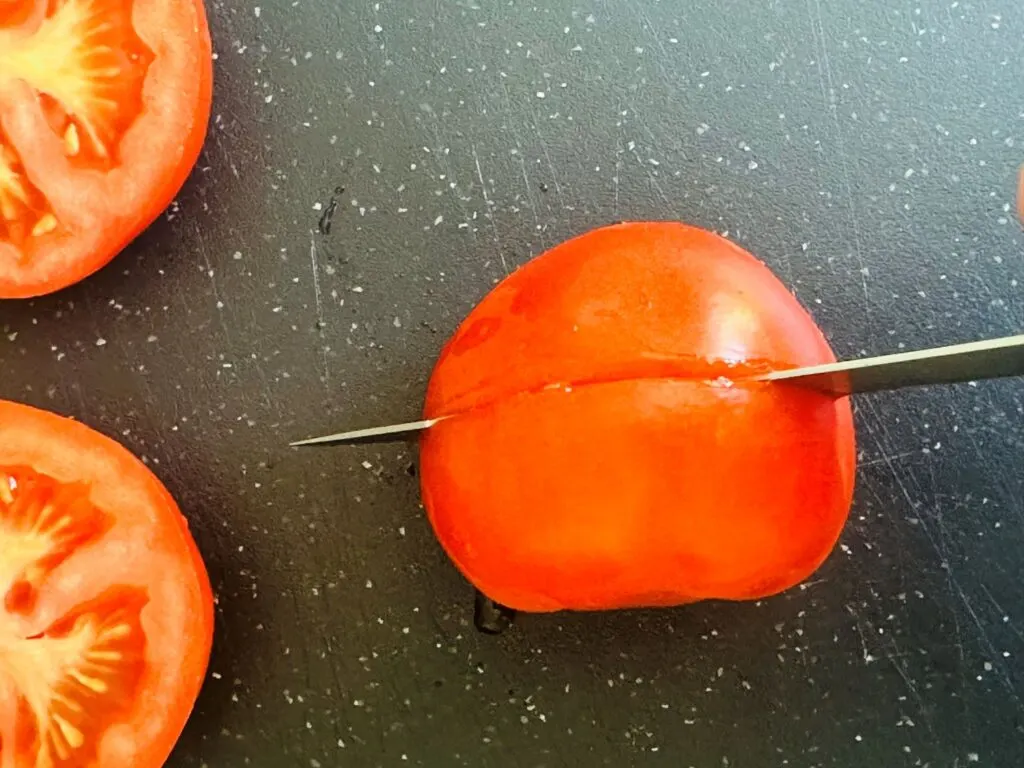 Slice the tomatoes horizontally and drizzle with the olive oil, making sure all the sides are evenly coated.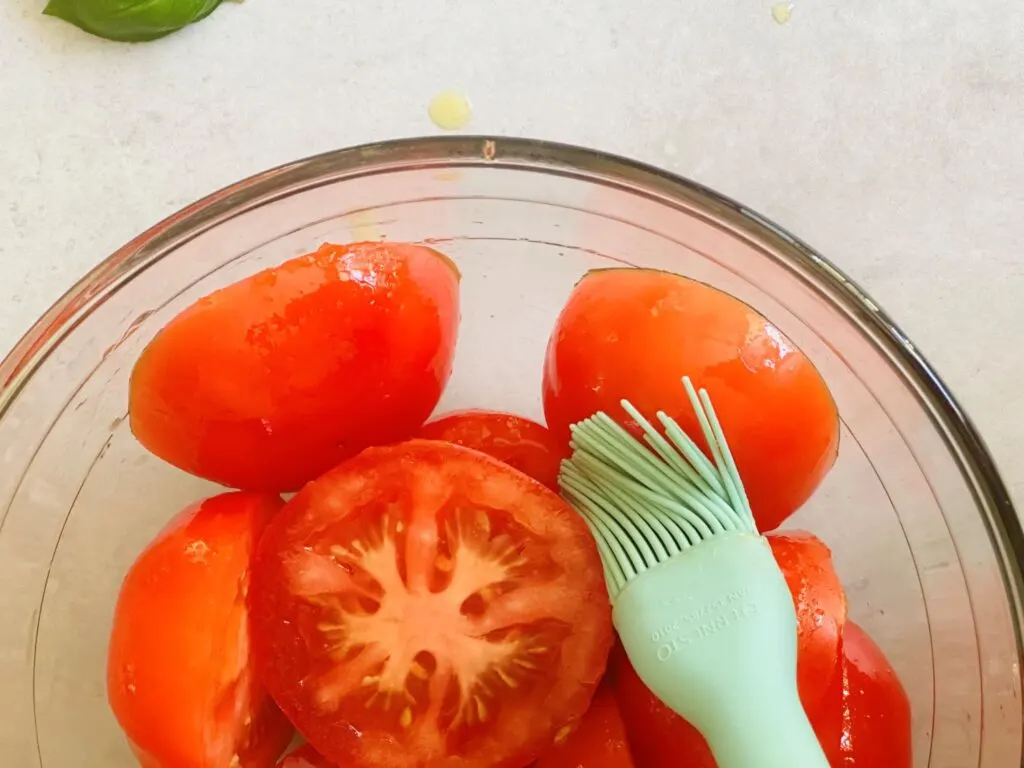 Sprinkle the dried herbs, salt, and pepper over them. Feel free to get creative here – you can use your favourite dried herbs like oregano, basil, or a mixed Italian seasoning.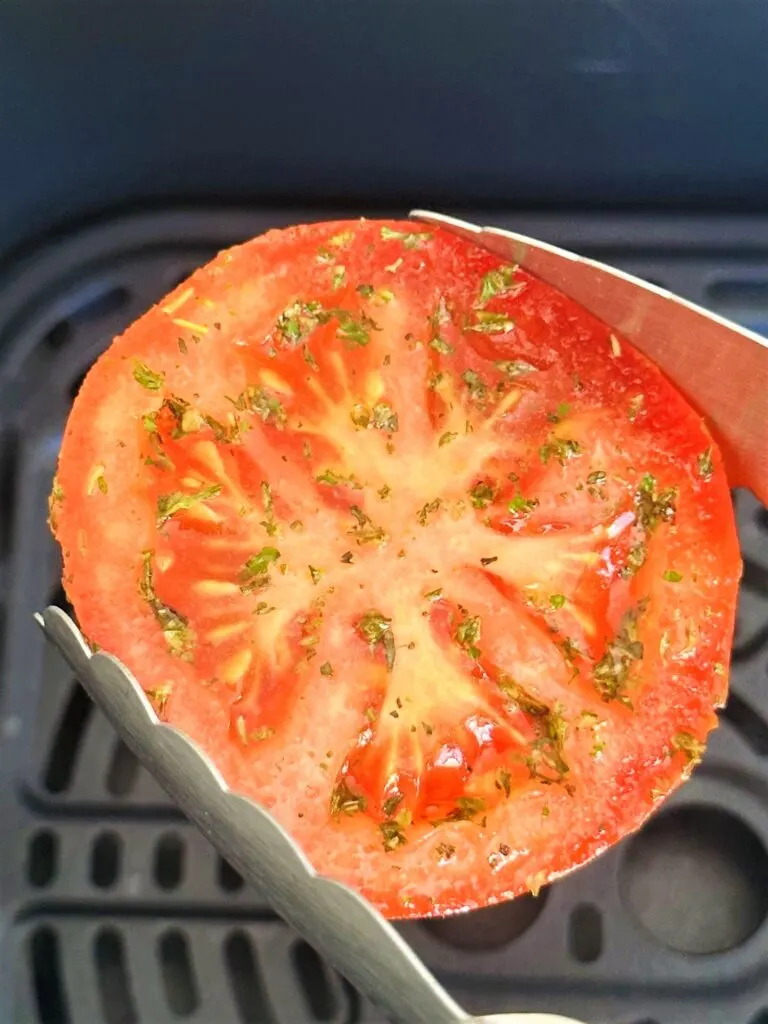 Place your seasoned tomatoes in the air fryer basket, side by side. Set the air fryer to 200°C (400°F).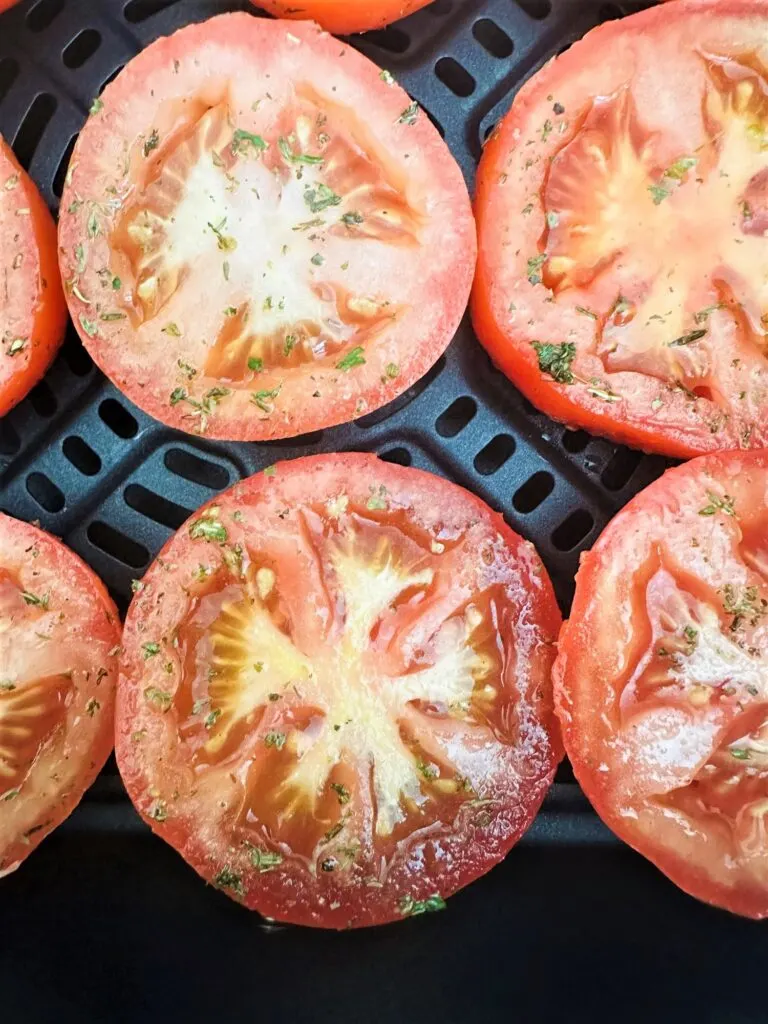 Air fry the tomatoes for about 10-12 minutes. If you prefer a more charred texture, you can cook them a bit longer.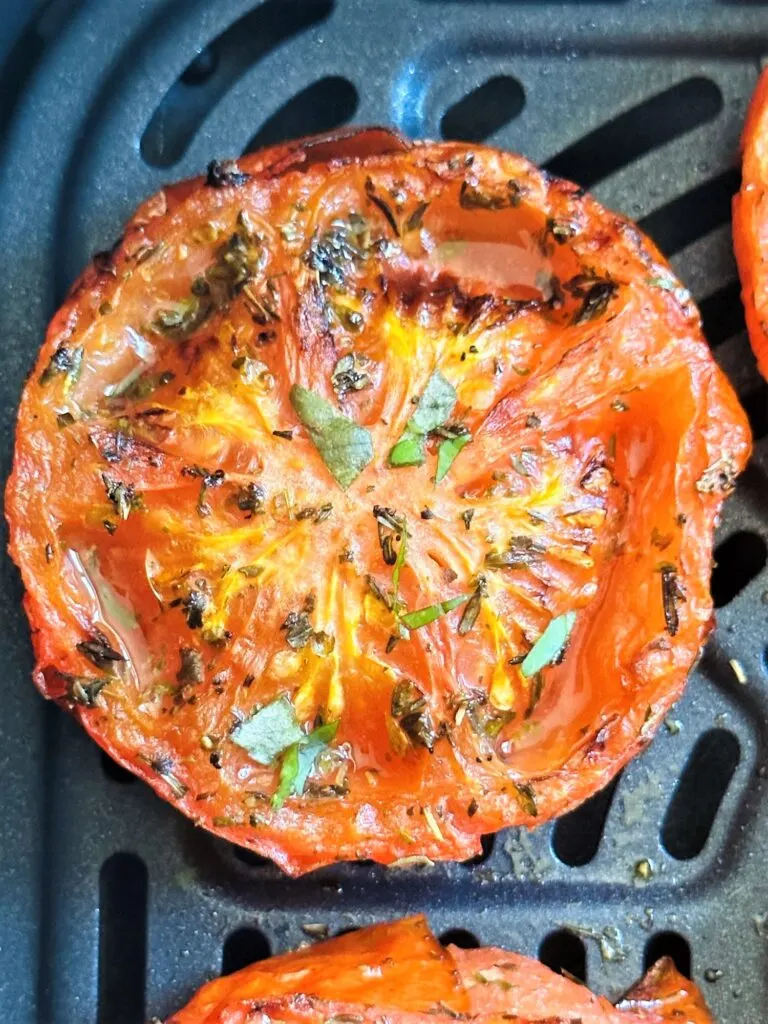 Once the tomatoes are done, carefully remove them from the air fryer – they'll be hot. Optional but recommended, garnish with fresh basil leaves for an added burst of flavour.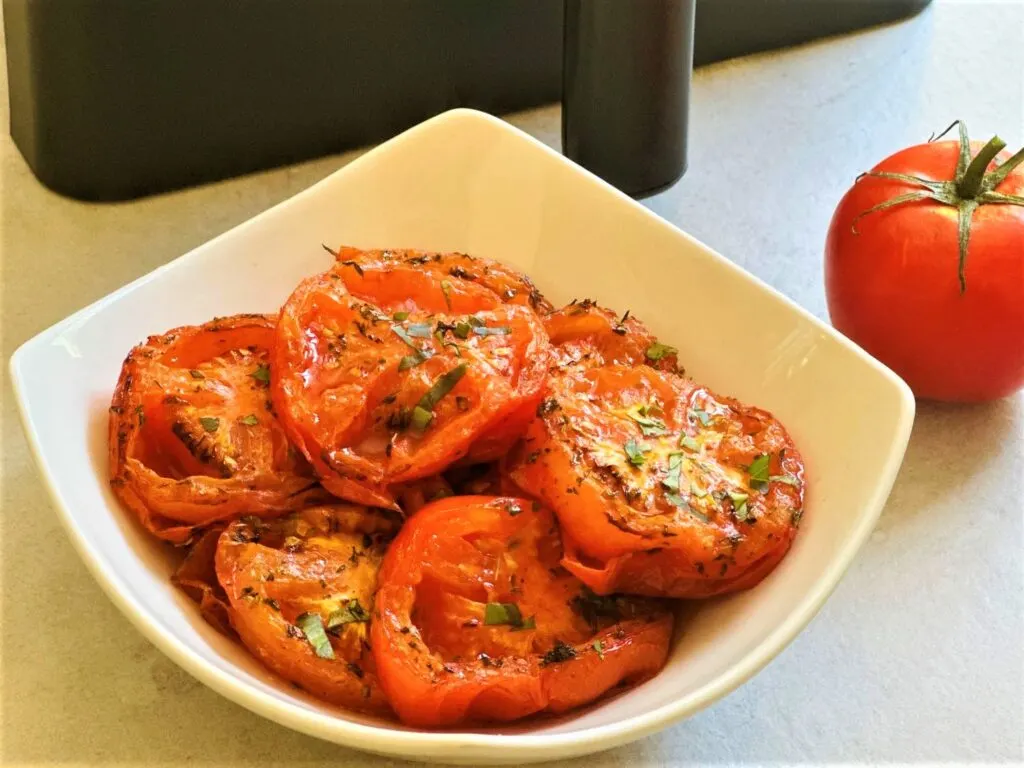 You can serve these tomatoes as a standalone side dish or as part of a salad, or even puree them to make a delicious homemade tomato pasta sauce or soup.
More Air Fryer Recipes:
You might also enjoy these air fryer snack recipes.