If you love bacon as much as I do, you'll be happy to know that you can cook bacon in an air fryer!
How To Cook Bacon In An Air Fryer
This air fryer bacon recipe can be made in any air fryer model – your only limitations are how many rashers you can cook at a time!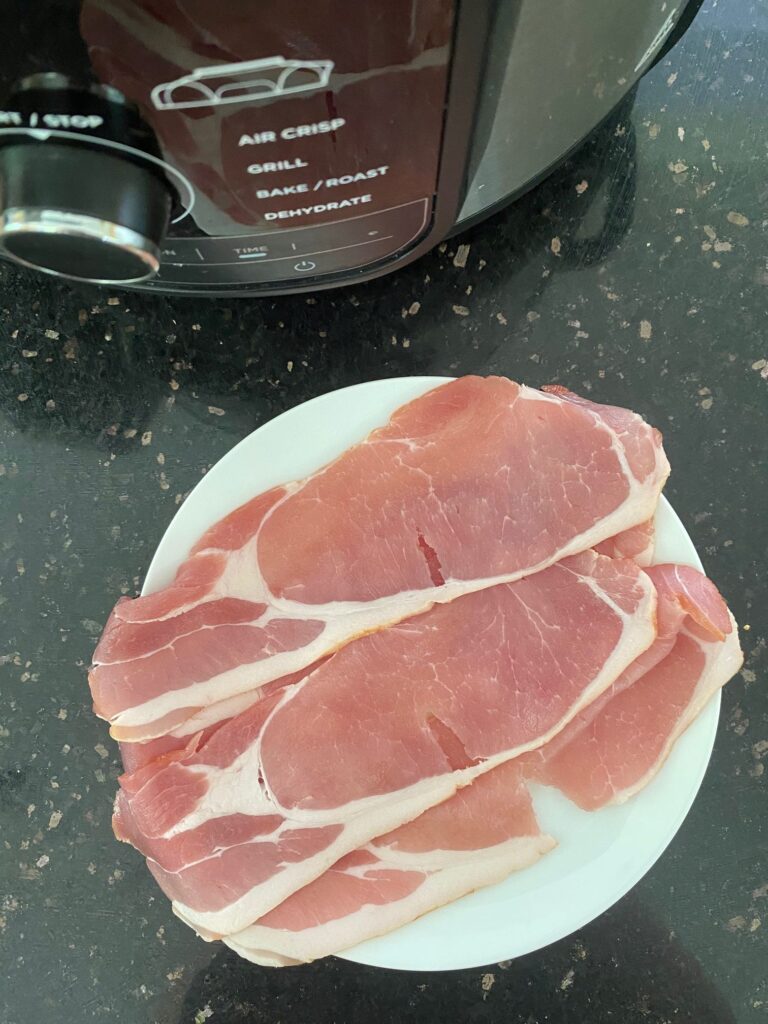 What You Need:
an air fryer (I used a Ninja Foodi but any model is fine)
bacon rashers – smoked or unsmoked
tongs/spatula
trivet/crisping rack – optional
You don't need to use any oil or butter for cooking bacon in an air fryer; you quite literally add the bacon to the air fryer basket and cook it.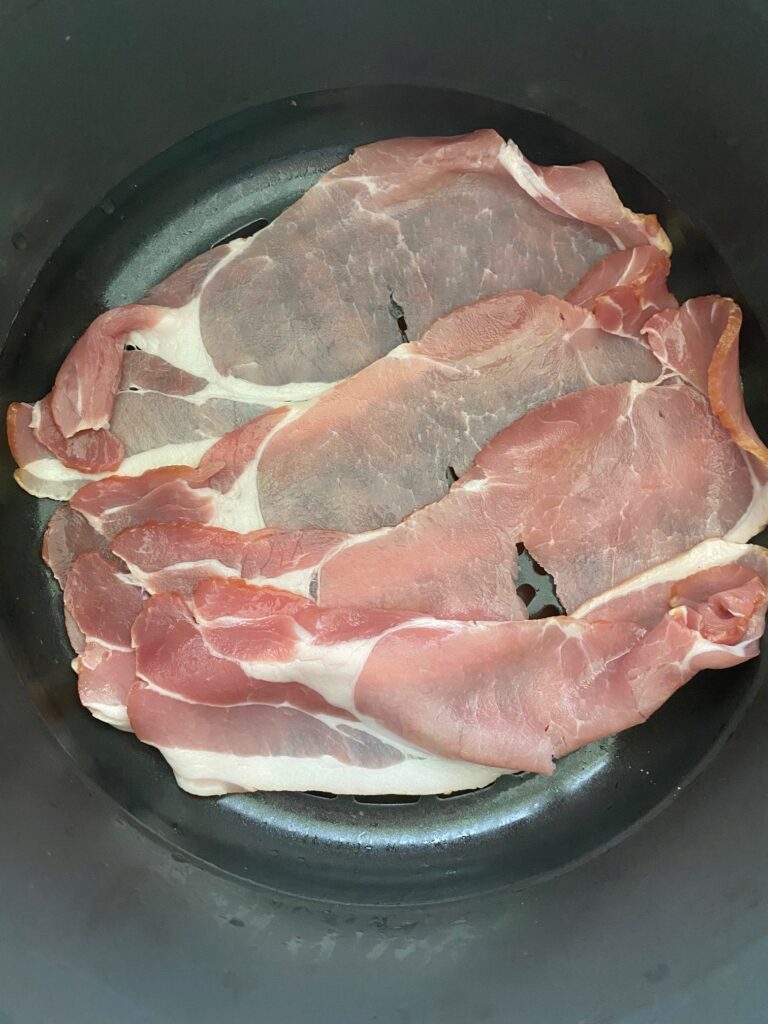 What Temperature Does Air Fryer Bacon Cook At?
I've found the best temperature for cooking bacon in an air fryer is 180C (350F). You can cook it at a higher temperature, but you might experience some smoking coming out of your air fryer.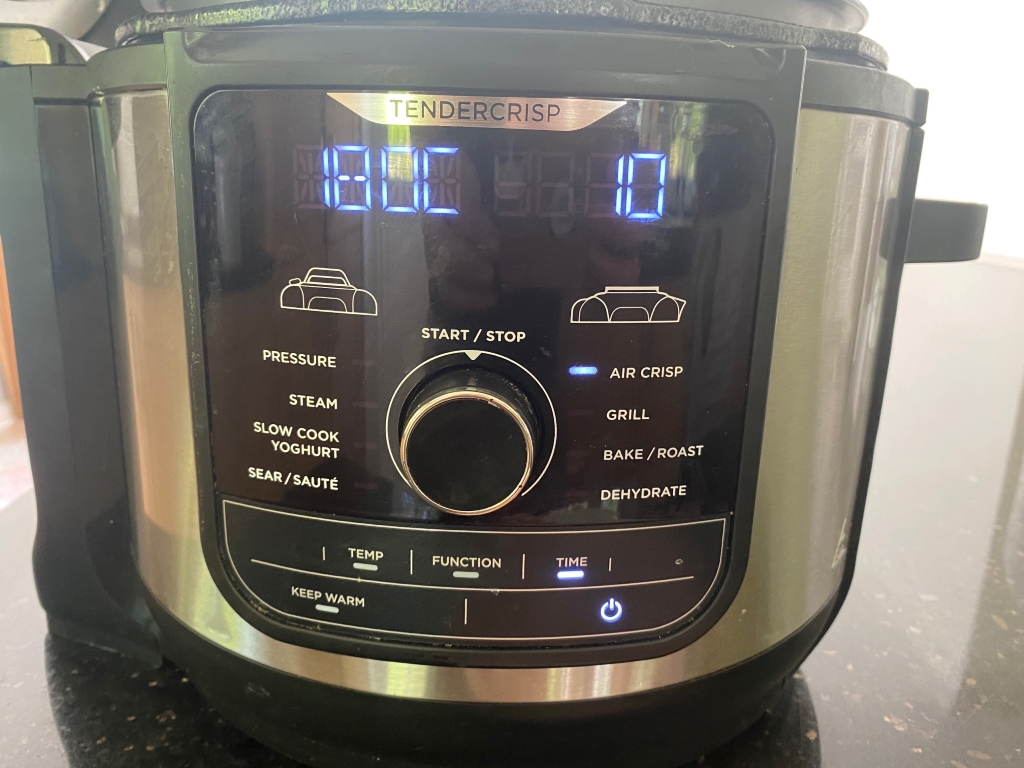 How Long Does It Take To Cook Air Fryer Bacon?
If you are using regular cut packaged bacon rashers, the cooking time will be 8 to 10 minutes for a crispy finish. For thicker cuts of bacon, you will need to increase the cooking time.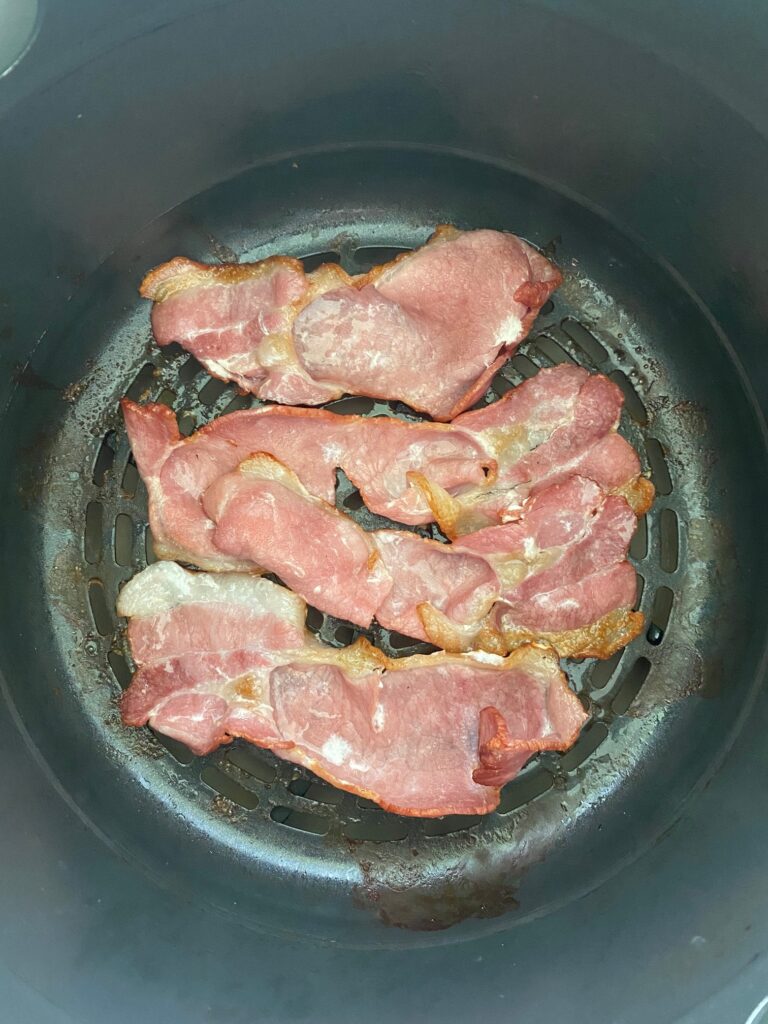 Halfway through the cooking time, flip the bacon rashers over so that they crisp up on both sides. If the bacon isn't as crispy as you would like it, keep cooking the bacon, checking on it after 2 minutes.
How Many Bacon Rashers Can I Cook In The Air Fryer?
This will depend on the size of your air fryer; it doesn't matter if they slightly overlap each other, but don't pile them up on top of each other, or they won't crisp up.
To fit more bacon rashers in at once, you can use a trivet, a rack with different levels or a crisping rack (Ninja sell one for the Foodi)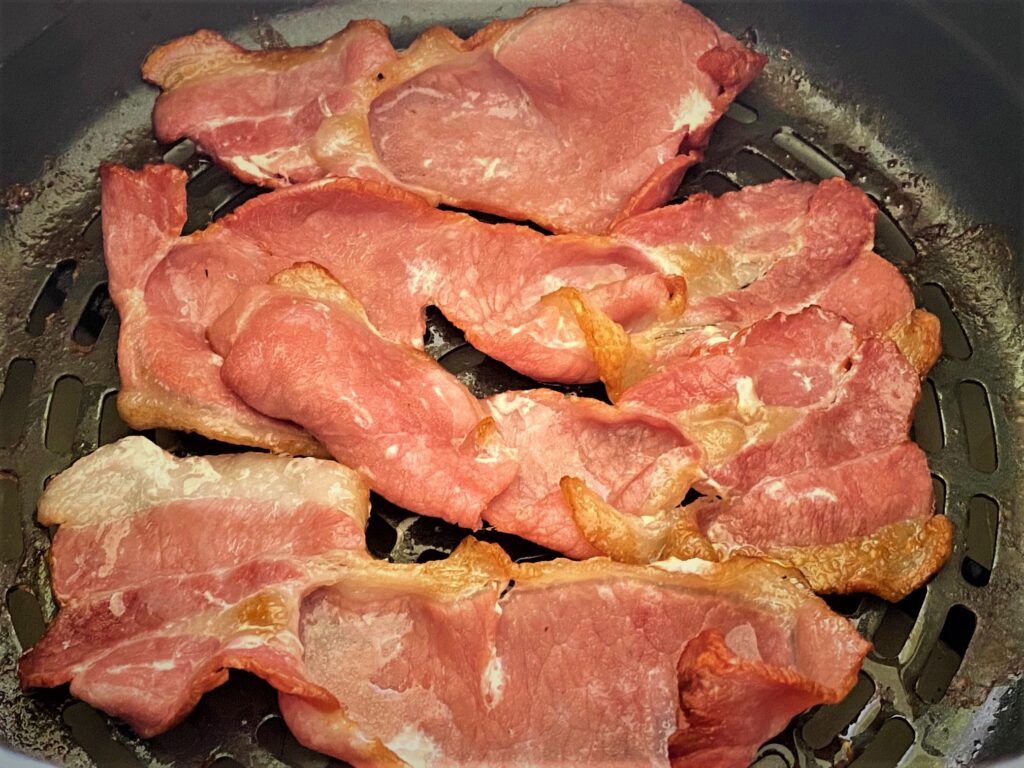 Have you made air fryer bacon before? Let me know in the comments!