Everyone loves crumpets, right?
With an air fryer, you can enjoy perfectly toasted crumpets anytime.
Read on to see the different ways to make air fryer crumpets, including how long you should air fry them, and answer some common questions about the process.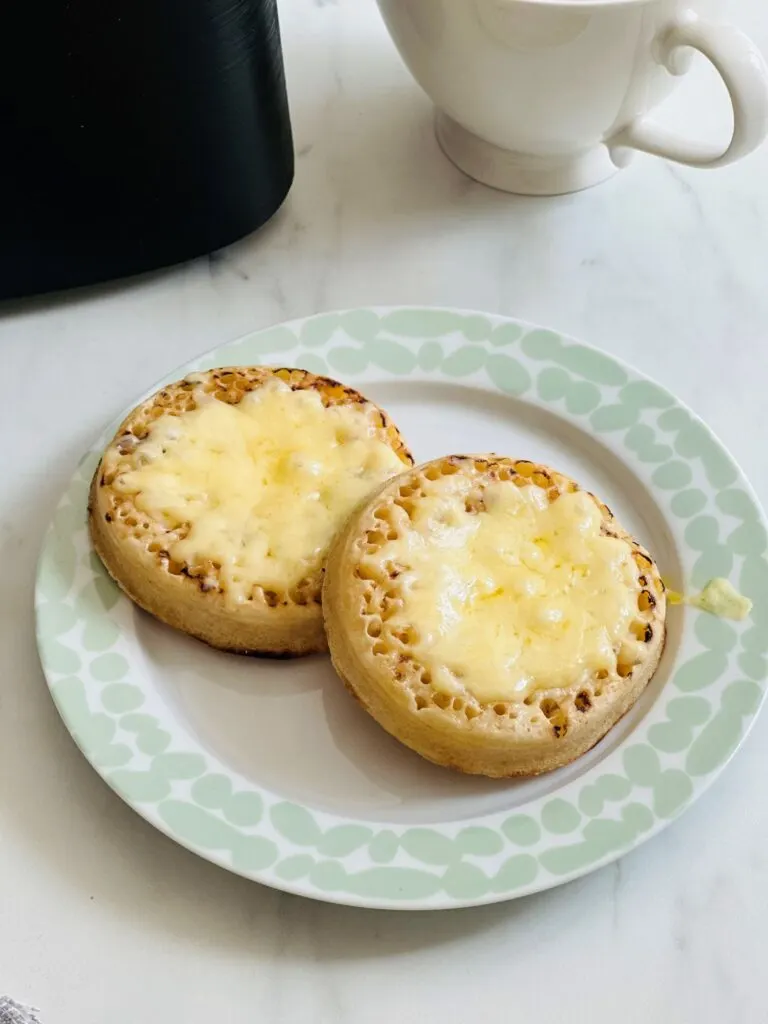 What You Need to Make Air Fryer Crumpets
First things first, you need an air fryer. This fantastic kitchen appliance is a game changer for quick and easy meals or snacks.
If you don't have one, it might be time to consider investing in one? Check out my air fryer buying guide for more details. There are plenty to suit all budgets and requirements.
For this recipe, we need a few simple ingredients: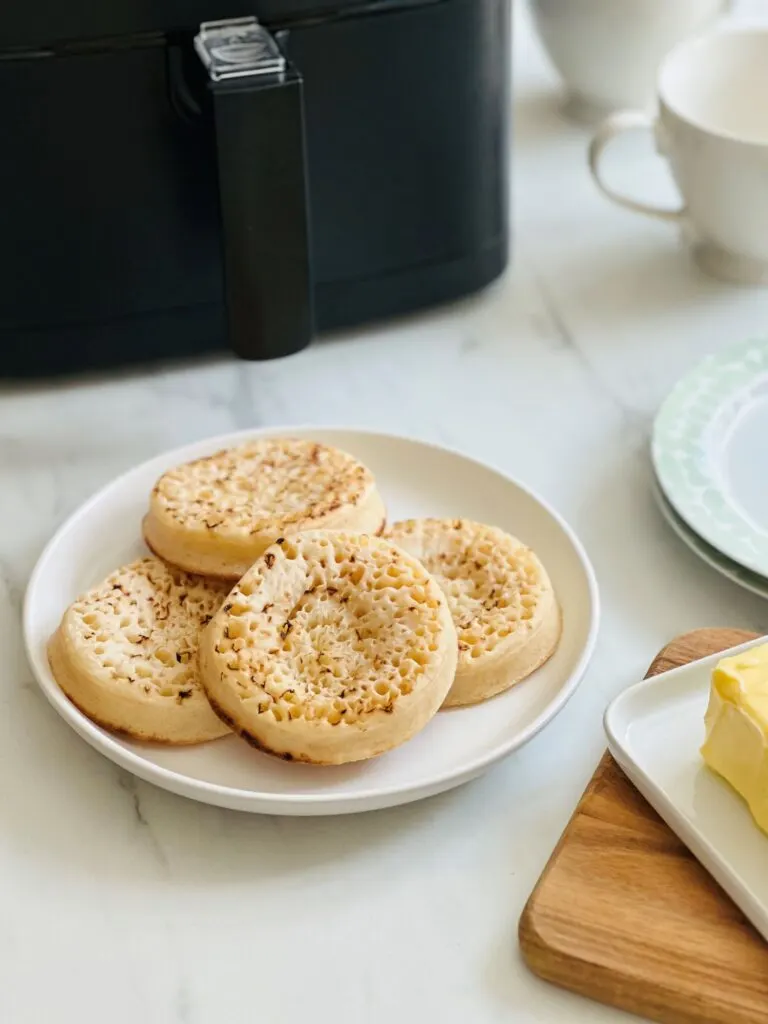 4 Crumpets – depending on how many people you are cooking for. Obviously, you can do 1, or subject to the size of your air fryer; you can do more!
Butter
Optional Toppings: Cheddar cheese, marmite, peanut butter, or ingredients for crumpet pizza.
How Long Do Crumpets Take In The Air Fryer?
Start by preheating your air fryer at 180°C/350°F for 2 to 3 minutes. Then, add plain crumpets into the basket, making sure to leave enough space between each one to allow the hot air to circulate freely.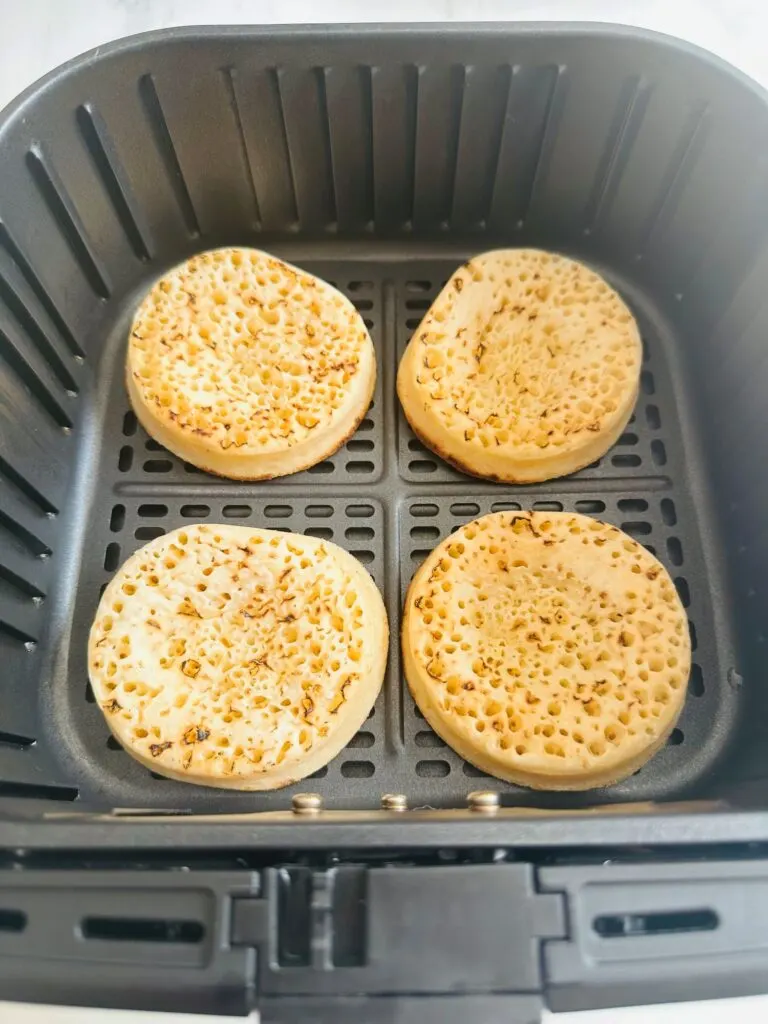 Air fry the crumpets for a total of 3 minutes, turning them over at the halfway point. After that, turn them back over and spread them with a thin layer of butter.
If you want to melt some cheese on them, add some grated cheese to each one and return to the air fryer for 2 minutes more.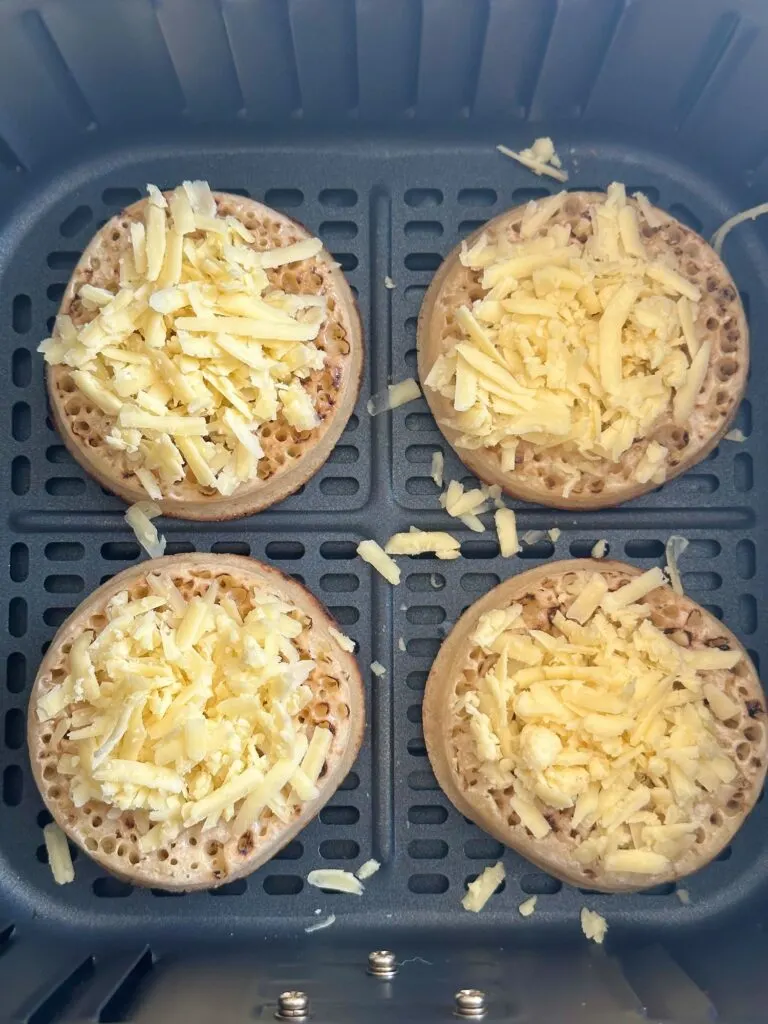 Can You Air Fry Crumpets From Frozen?
Yes, you absolutely can! If you're air frying crumpets from the freezer, add a couple of minutes to the cooking time to ensure they're evenly heated and crispy outside. Keep an eye on them, though, as you don't want them to become too dry or tough.
Delicious Toppings for Your Air Fryer Crumpets
Crumpets are a wonderful canvas for a variety of toppings. A classic choice is a good old spread of butter, melting beautifully into the crumpet. However, feel free to experiment and get creative.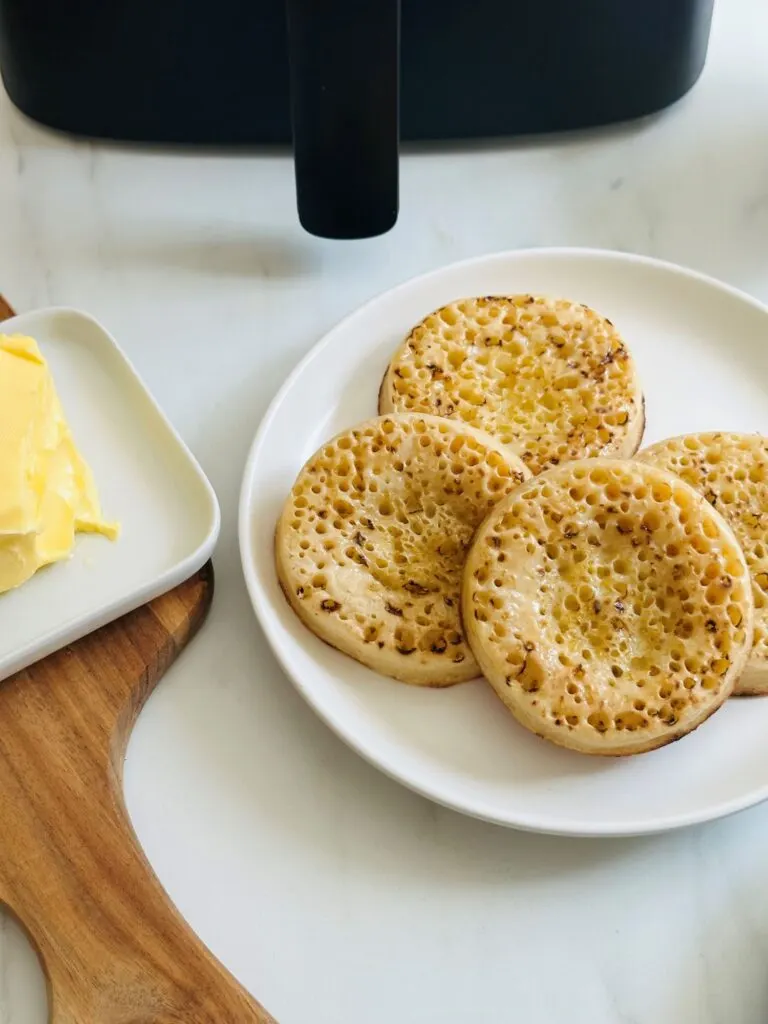 For cheese lovers, sprinkle some grated cheddar cheese on the buttered crumpets and return them to the air fryer for 2 minutes or until the cheese is melted. If you're looking for a little golden-brown colour on your cheese, air fry for slightly longer.
For an umami punch, consider adding a layer of marmite before the cheese. Or, if you're in the mood for a sweet and salty combination, spread some peanut butter on your crumpet and let it melt to perfection.
Why not make a mini crumpet pizza if you're feeling a little extra creative and hungry? Add a smear of tomato sauce, a sprinkling of cheese, and your favourite pizza toppings, then return to the air fryer until everything is melted and bubbly.
Air fryer crumpets are quick and easy and offer endless variations for a tasty snack or a light meal.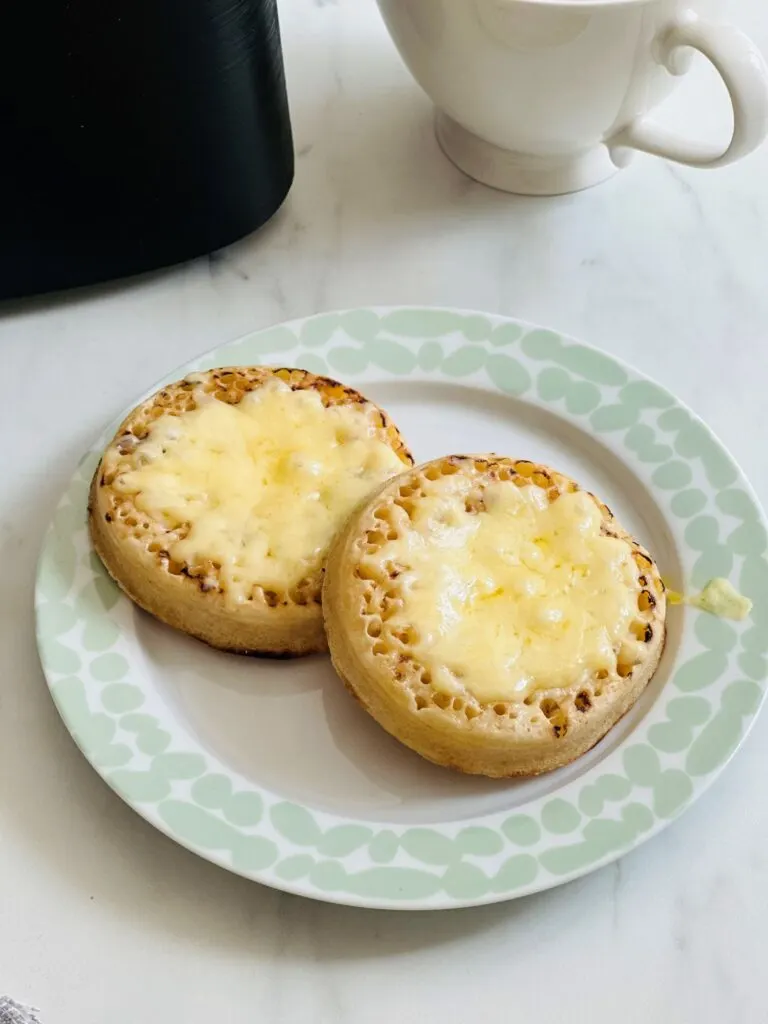 With the simplicity of this recipe, it's definitely worth a try. Happy air frying!
More Air Fryer Snacks