Are you thinking about cooking your roast beef in an air fryer?
Traditional methods of cooking roast beef typically involve using an oven, a slow cooker, or a pressure cooker, which all yield excellent results.
However, the rise in the popularity of air fryers has introduced a new way to roast beef that is just as delicious and more energy-efficient.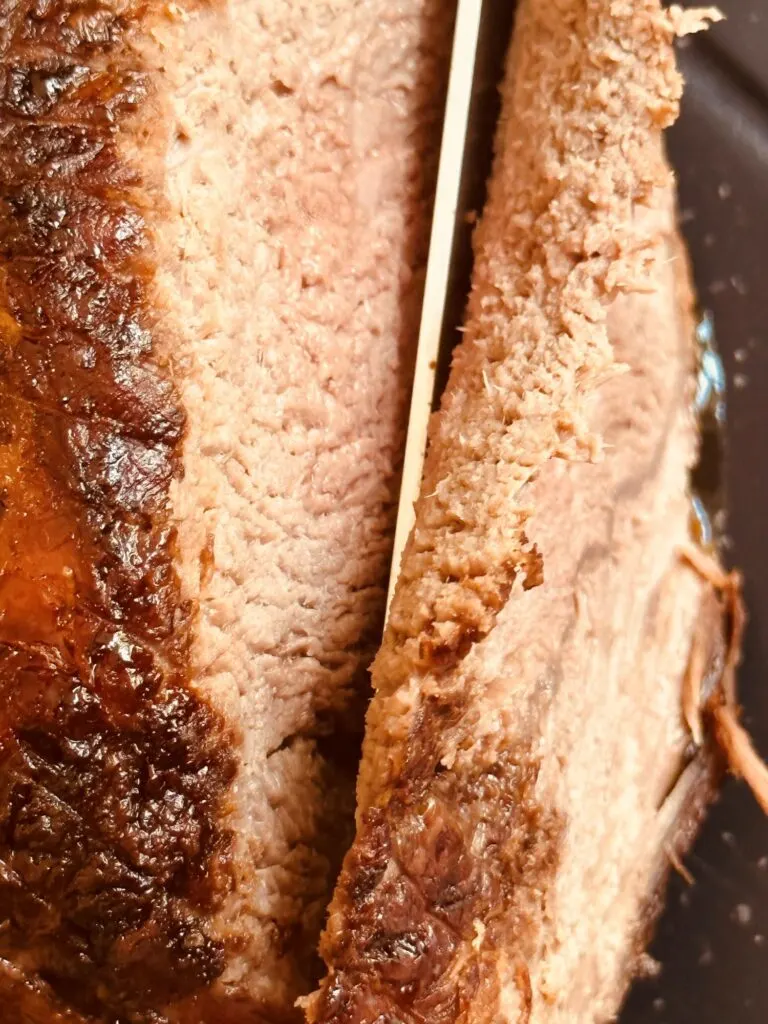 How To Make Air Fryer Roast Beef
Below are the simple steps to cook a tasty roast beef in your air fryer. No matter the size of your beef joint, you can cook it according to how rare or well done you like it!
What You Need:
Joint of Beef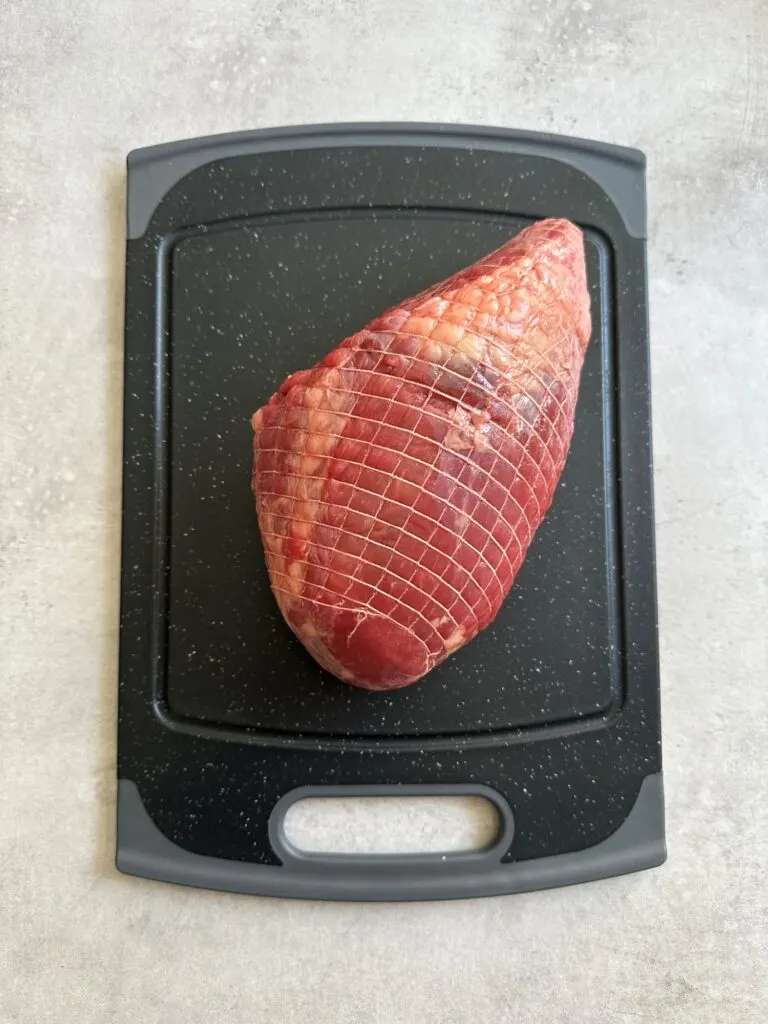 The best joint of beef for an air fryer roast largely depends on personal preference, as different cuts provide different levels of flavour, texture, and tenderness.
However, some popular choices in the UK include topside, silverside, rump, rib eye and sirloin.
When preparing a roast in an air fryer, it's important to consider the size of the beef joint and the capacity of your air fryer. The joint should be small enough to fit into the air fryer basket without touching the sides or top for even cooking.
Oil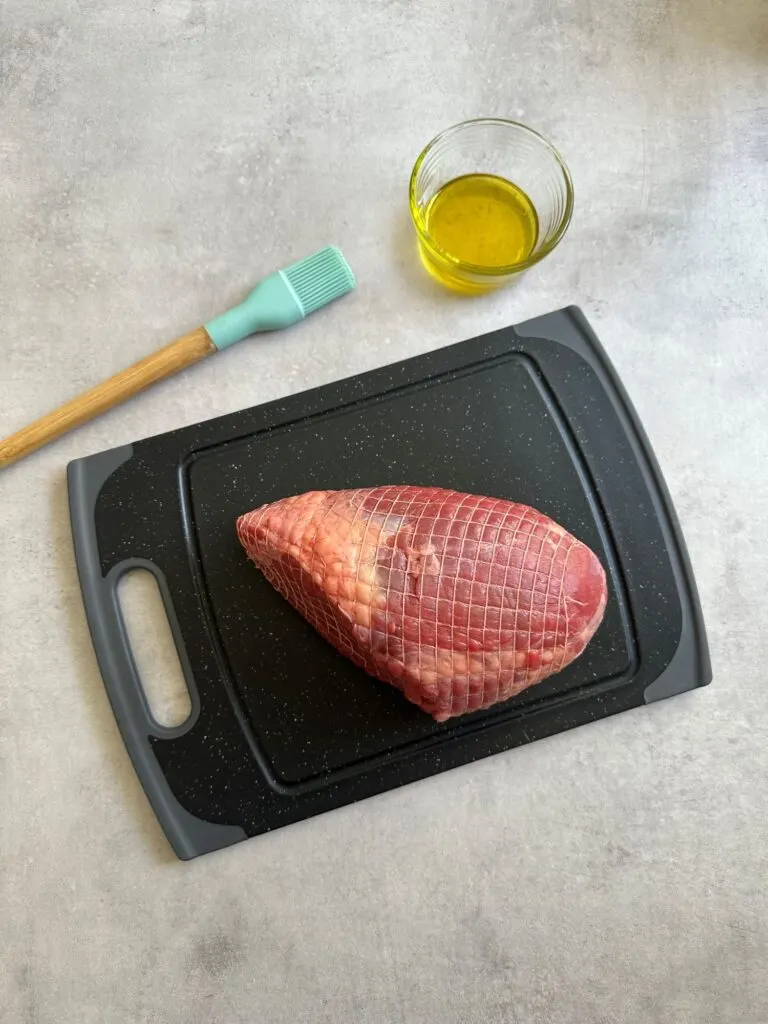 I used olive oil, about 2 tablespoons, to brush over the joint of beef.
Seasoning
I seasoned the beef with salt and pepper and some dried herbs – rosemary and thyme.
Making It
To start, if your air fryer model allows, remove the tray from the air fryer basket. This is going to help with searing the joint of beef.
Below are four air fryer baskets with the insert trays removed to show you what I mean.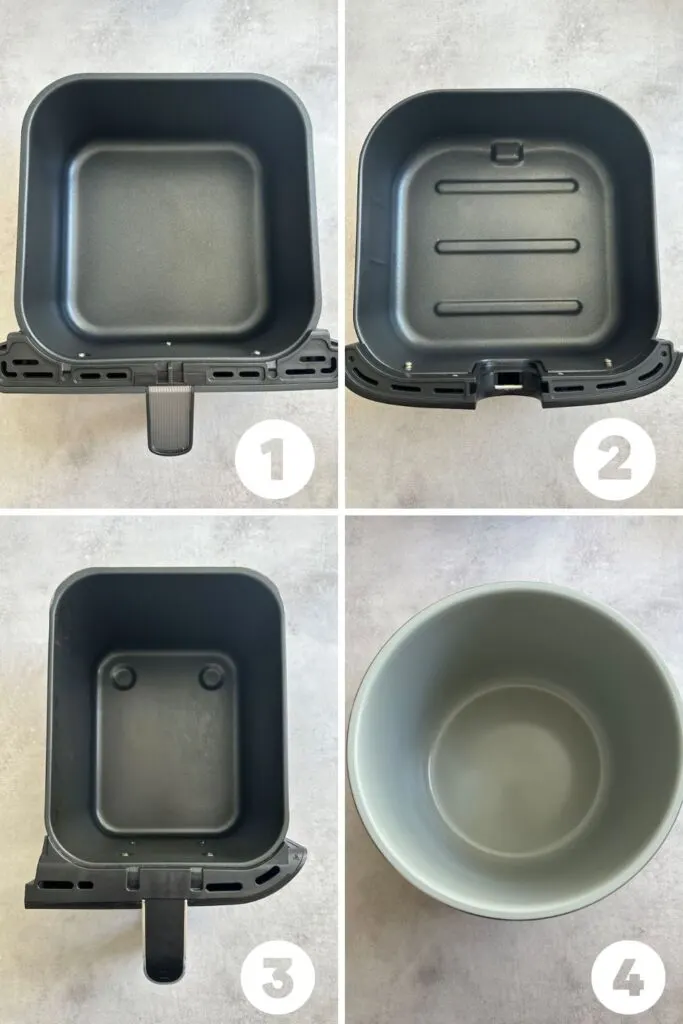 Cosori Dual Blaze 6.4L
Cosori Premium 5.5L
Ninja Dual
Ninja Foodi 15-in-1
Next, it's time to preheat your air fryer. Set the temperature to at least 200°C. If your air fryer has a higher heat setting, feel free to use it. I used the Cosori Dual, 6.4L, with a maximum temperature of 210°C. This high initial temperature will sear the beef and lock in its natural juices.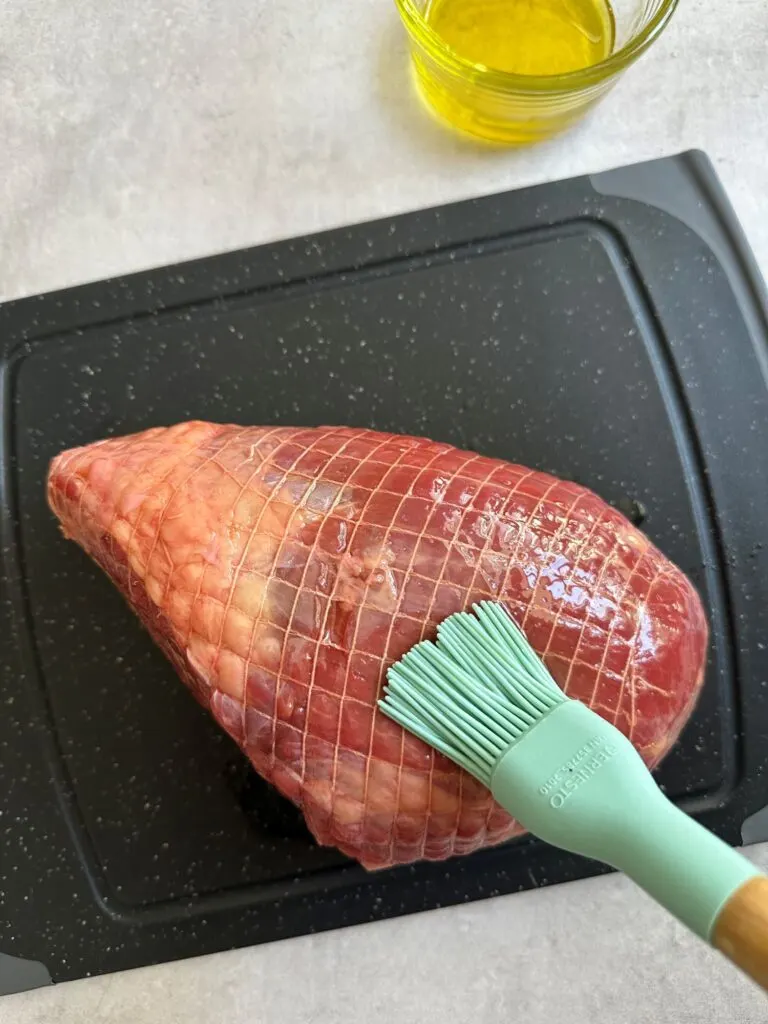 While the air fryer is preheating, prepare your beef joint. Rub it with olive oil and season to taste with salt and pepper. Don't forget to add rosemary and thyme if you like these herbs with your roast beef.
Once your air fryer has preheated, it's time to sear your seasoned beef joint. Place the beef in the air fryer and cook it on each side for a couple of minutes. This step will lock in the flavours and ensure a mouthwatering roast.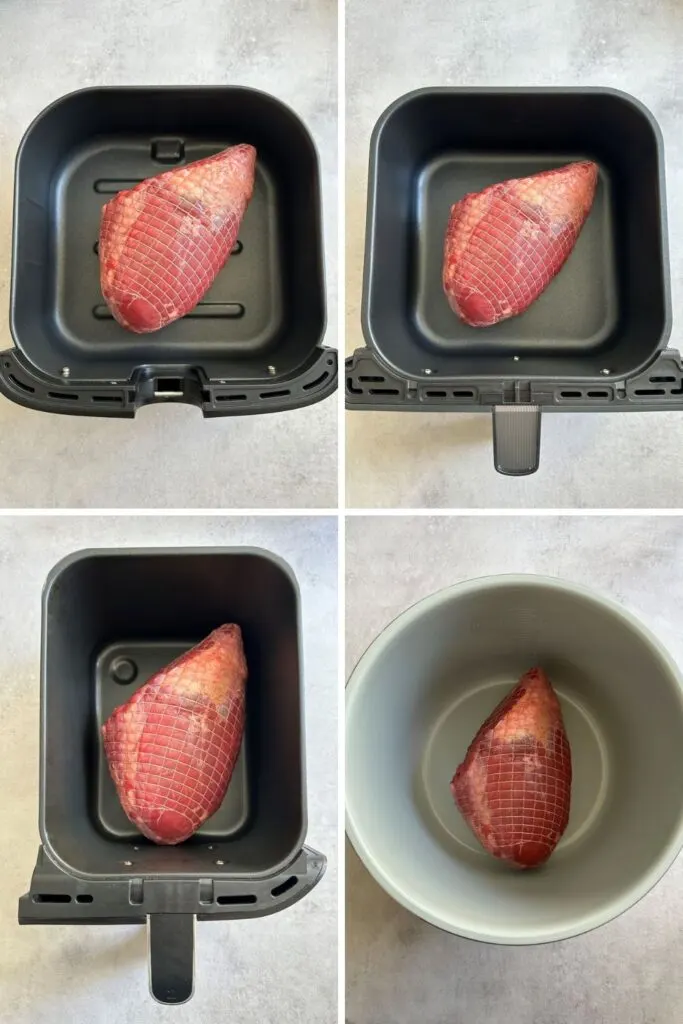 After the initial sear, remove the beef joint from the air fryer basket, return the tray if you have removed it earlier, and place the beef joint back in the basket.
Now, adjust the air fryer's temperature down to 180°C. The cooking time will depend on your desired level of doneness. Aim for about 15 minutes per 450g of meat for a rare roast. If you prefer medium, cook for 25 minutes per 450g. You're looking at about 35 minutes per 450g for a well-done roast. Remember to turn the beef joint halfway through the cooking time.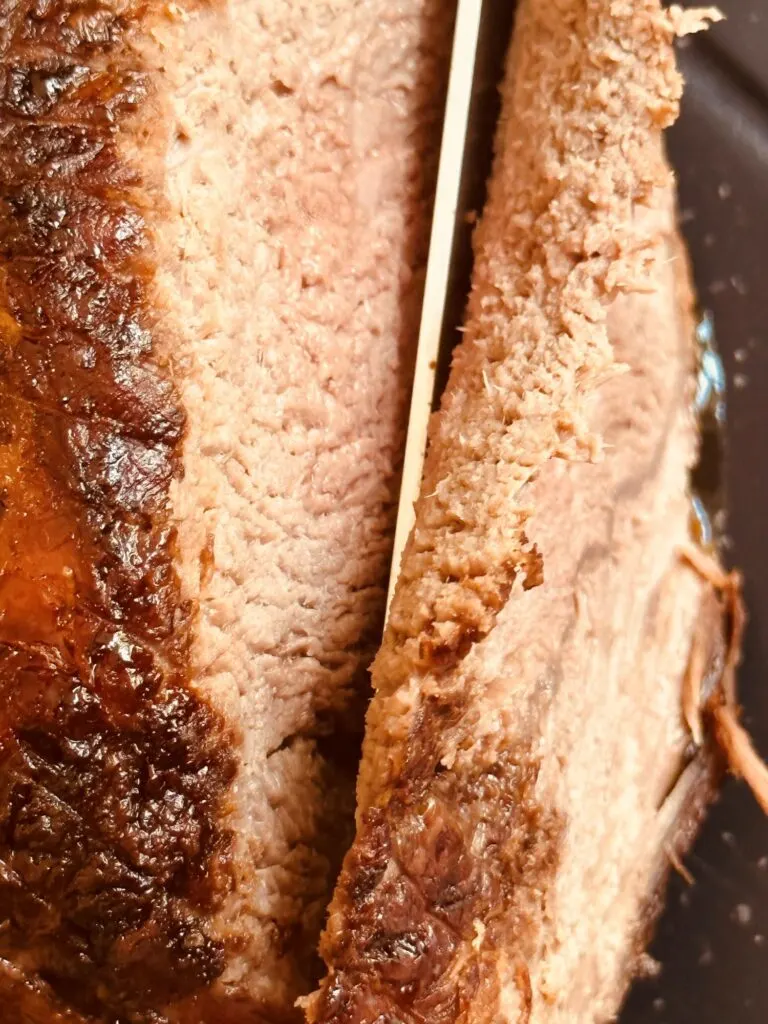 If you notice that the outside of your roast beef is cooking too quickly, simply cover it with a piece of foil towards the end of the cooking time. This will prevent the outside from becoming overly done while the inside cooks perfectly.
Finally, remove your roast beef from the air fryer once it is cooked to your liking. Let the meat rest for at least 10 minutes before slicing. This crucial step allows the juices to redistribute throughout the beef, resulting in a juicier, more flavorful roast.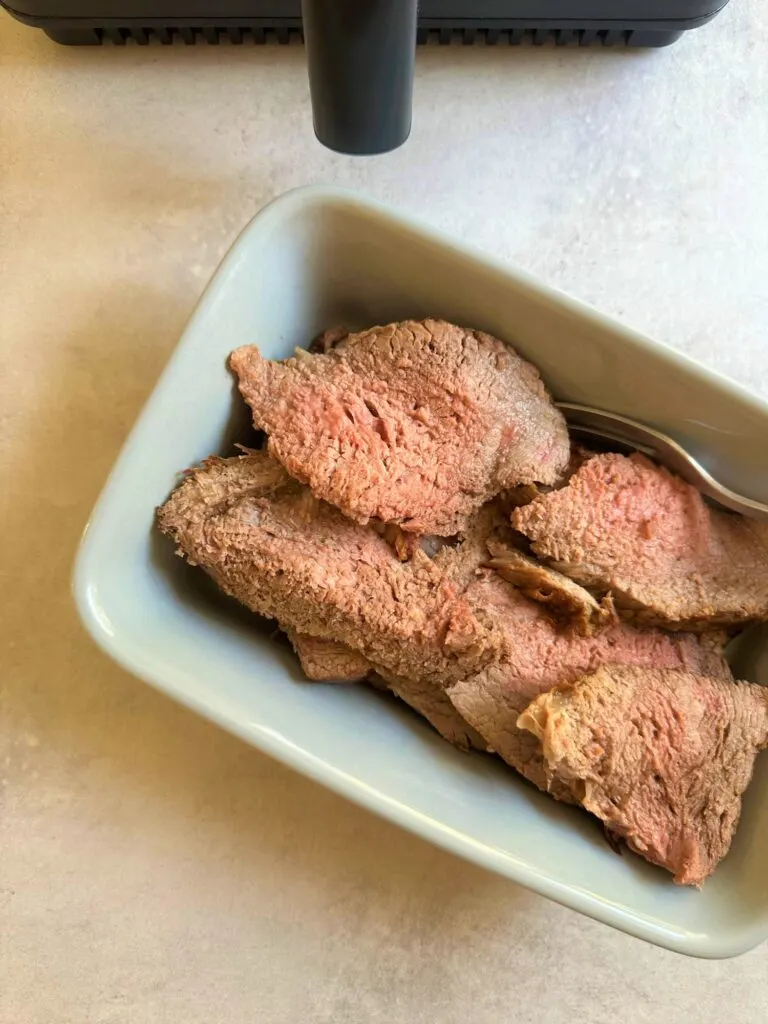 All that's left is to enjoy your perfectly cooked air fryer roast beef!
Air Fryer Roast Beef Cooking Times And Temperatures
| Beef Joint Weight | Rare (15 min/450g) | Medium (25 min/450g) | Well Done (35 min/450g) |
| --- | --- | --- | --- |
| 500g | 16 min | 27 min | 39 min |
| 1kg | 33 min | 56 min | 78 min |
| 1.5kg | 50 min | 84 min | 118 min |
| 2kg | 67 min | 112 min | 156 min |
Note: The above times are approximate and can vary based on the specific air fryer model and the exact cut of beef used. Always use a meat thermometer to ensure your roast is cooked to your desired level of doneness.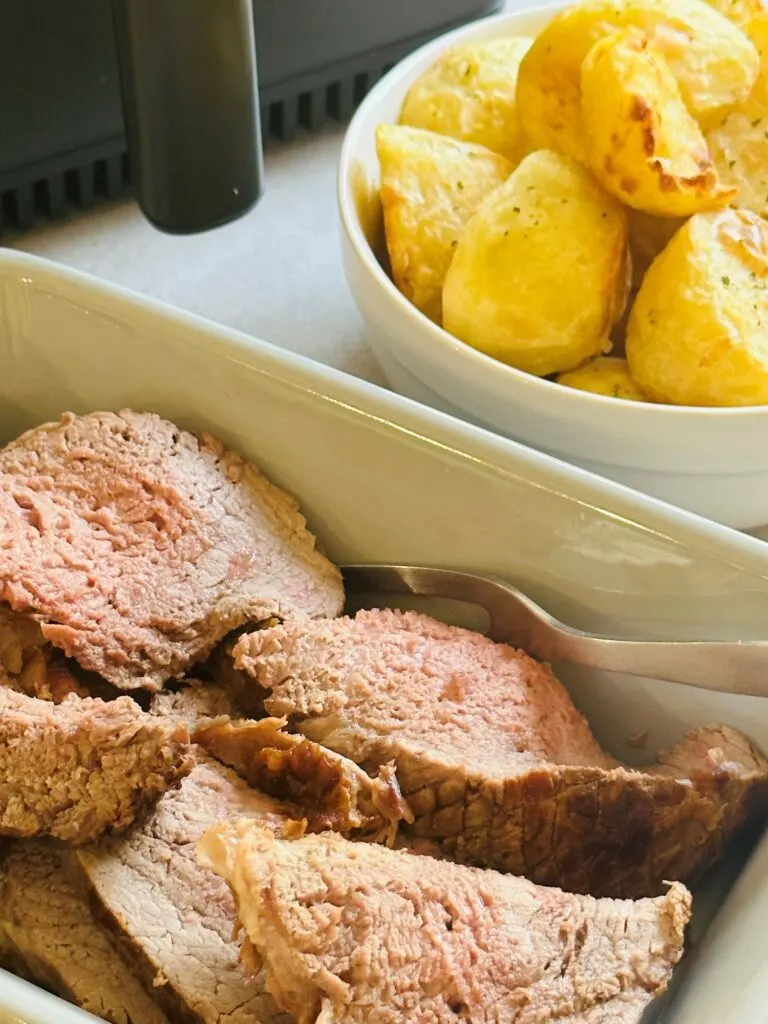 Tips to Perfect Your Air Fryer Roast Beef
Choose the right cut of beef: An ideal cut for air frying would be a joint cut. Topside or rib eye roasts are also great choices.
Bring your beef to room temperature: Let your beef sit out of the fridge for at least 30 minutes before cooking. This will allow the beef to cook more evenly.
Preheat your air fryer: Preheating the air fryer helps to sear the beef quickly, locking in the juices.
Don't overcrowd the basket: Make sure the beef sits comfortably in the air fryer basket. Overcrowding can lead to uneven cooking.
Use a meat thermometer: If you're unsure about cooking times, a meat thermometer can be a lifesaver. Aim for 57°C for medium-rare, 63°C for medium, and 71°C for well done.
Rest the beef after cooking: Allow the roast beef to rest for at least 10 minutes. This will result in juicier meat.
What To Serve With Air Fryer Roast Beef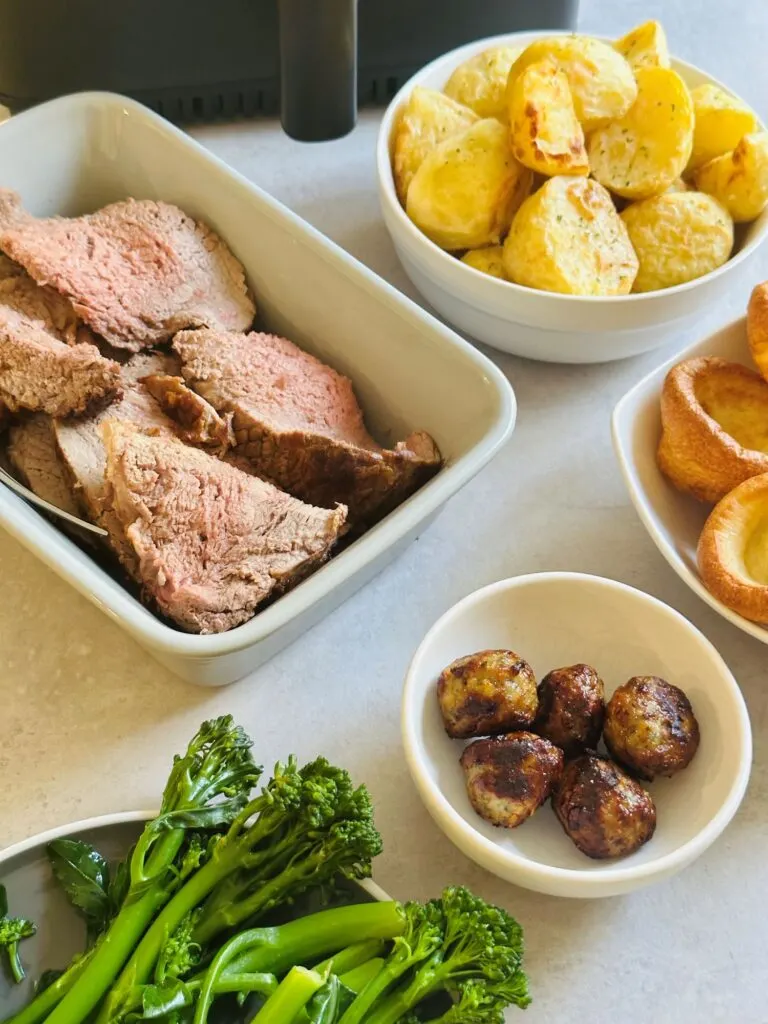 Air Fryer Stuffing
Air Fryer Yorkshire Puddings
Do You Want To Make A Different Air Fryer Roast Joint?