Are you looking for a delicious and healthy side dish to serve with your dinner?
Look no further than air fryer Brussel sprouts with bacon!
This dish is simple to make and tastes fantastic. Plus, it's a great way to try and convert those brussel sprout haters! The taste of Brussel sprouts in an air fryer is quite different to boiled sprouts.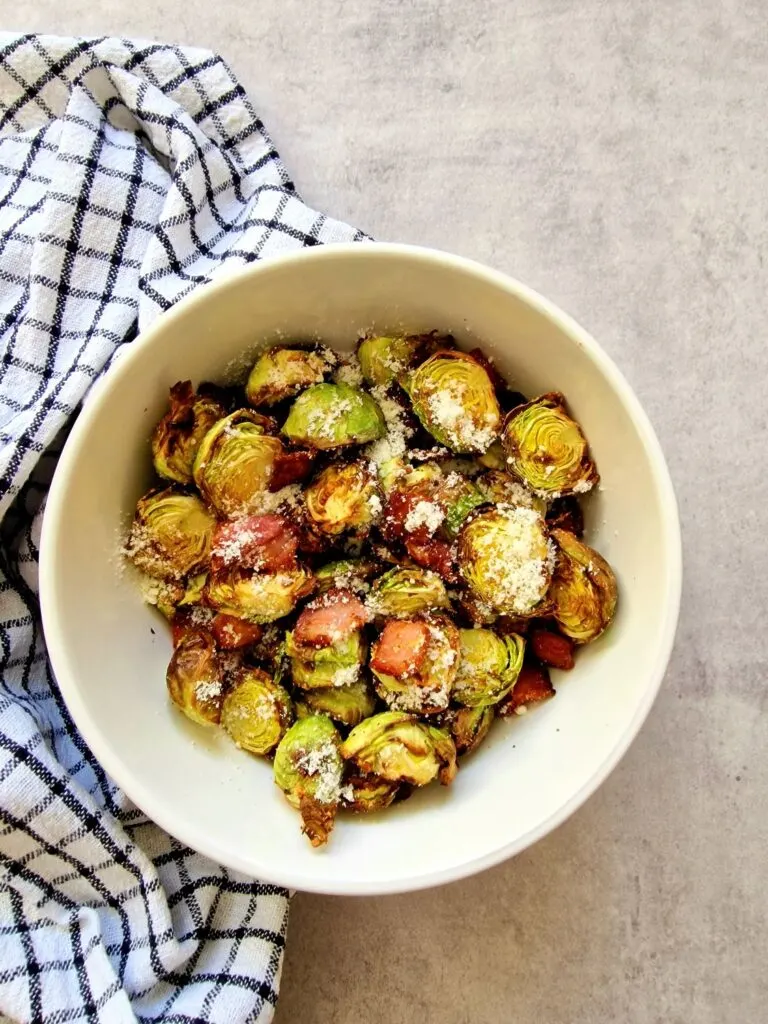 How To Make Air Fryer Brussel Sprouts With Bacon
You can make as many servings as needed. The ingredients below should be enough for about 4 servings. I made these in a Ninja Foodi but they can be made in any air fryer.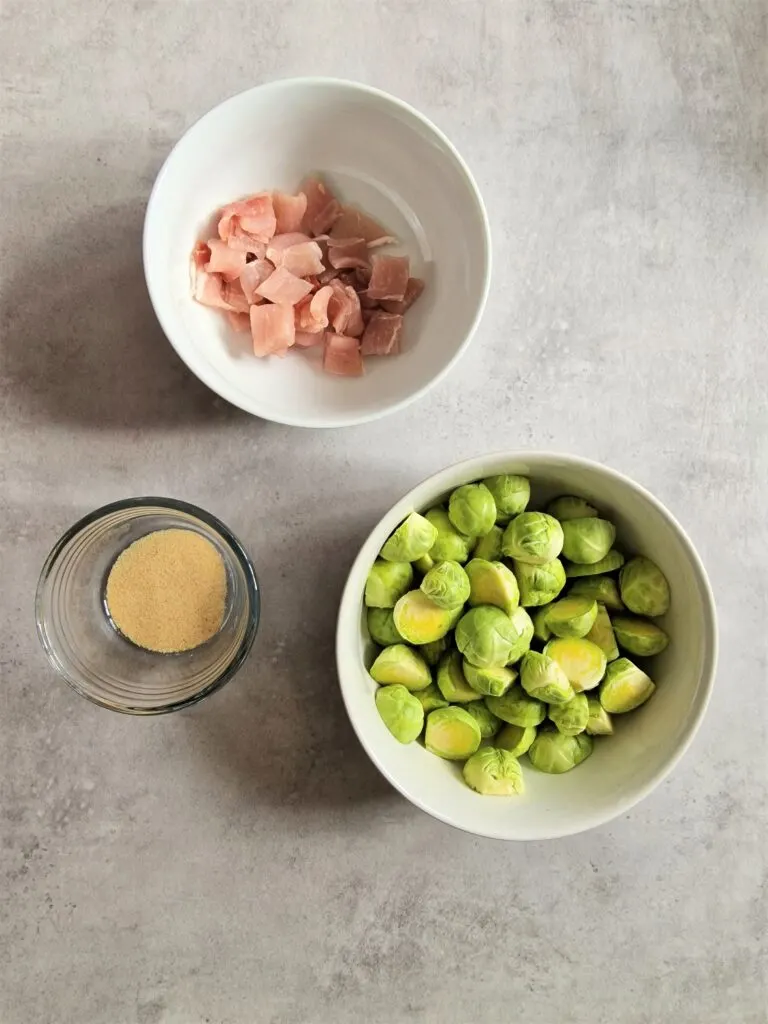 400g Brussel sprouts, halved – allow about 100g per serving
200g bacon lardons (or 6 to 8 rashers of bacon, chopped)
1/2 tsp to 1 tsp garlic powder
Pinch of salt and pepper (optional to season)
2 tbsp parmesan cheese – or another type of cheese.
Slice the Brussel sprouts into halves, or quarters depending on how large they are and put them in a bowl. Sprinkle the garlic powder over them and mix until covered.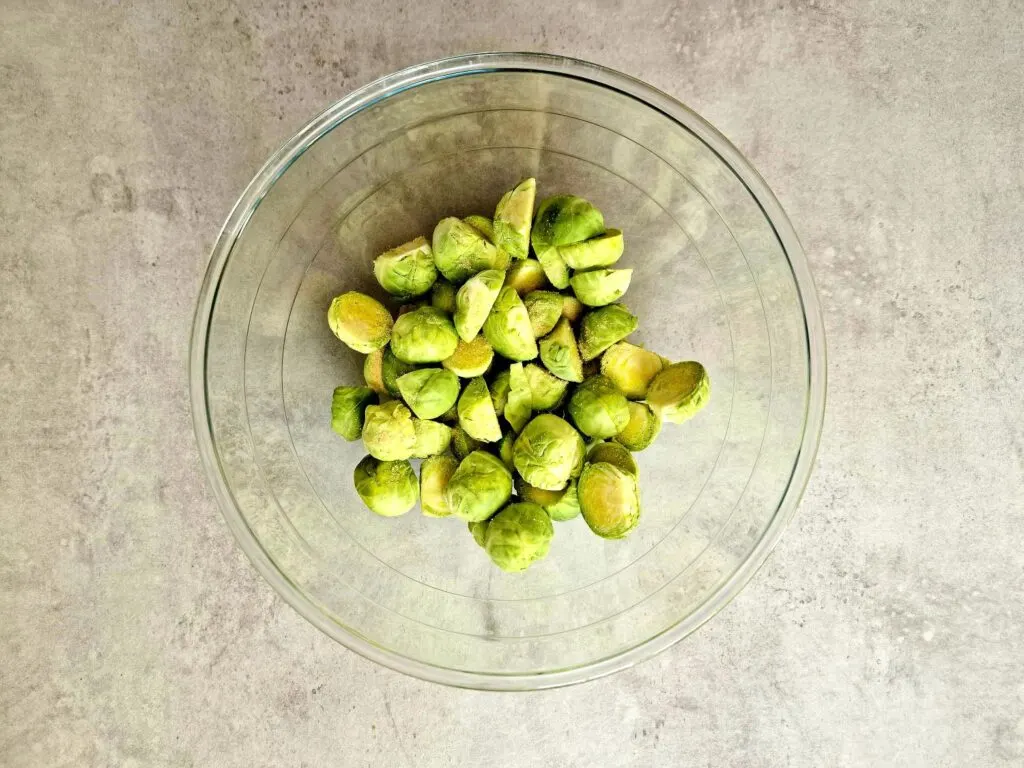 Add the lardons or chopped bacon to the Brussel sprouts and mix everything together.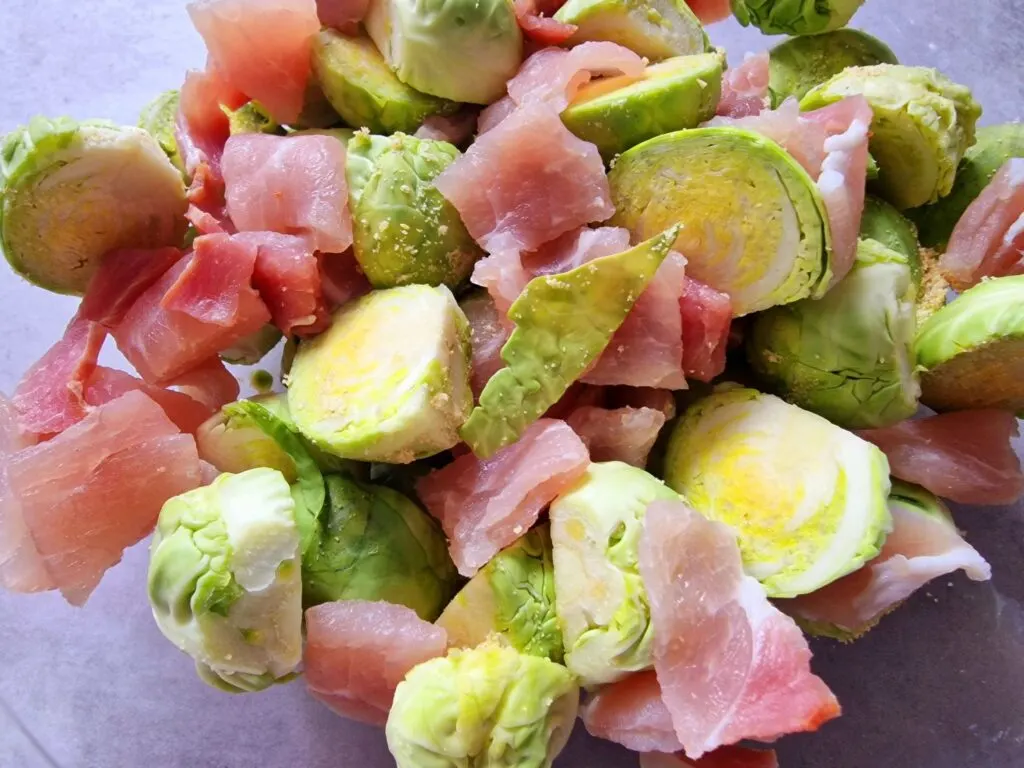 Transfer over to the air fryer basket and cook at 180C/350F for 15 to 20 minutes. Check on them about halfway through and shake them about. They are ready when they are browned on the outside and soft on the inside.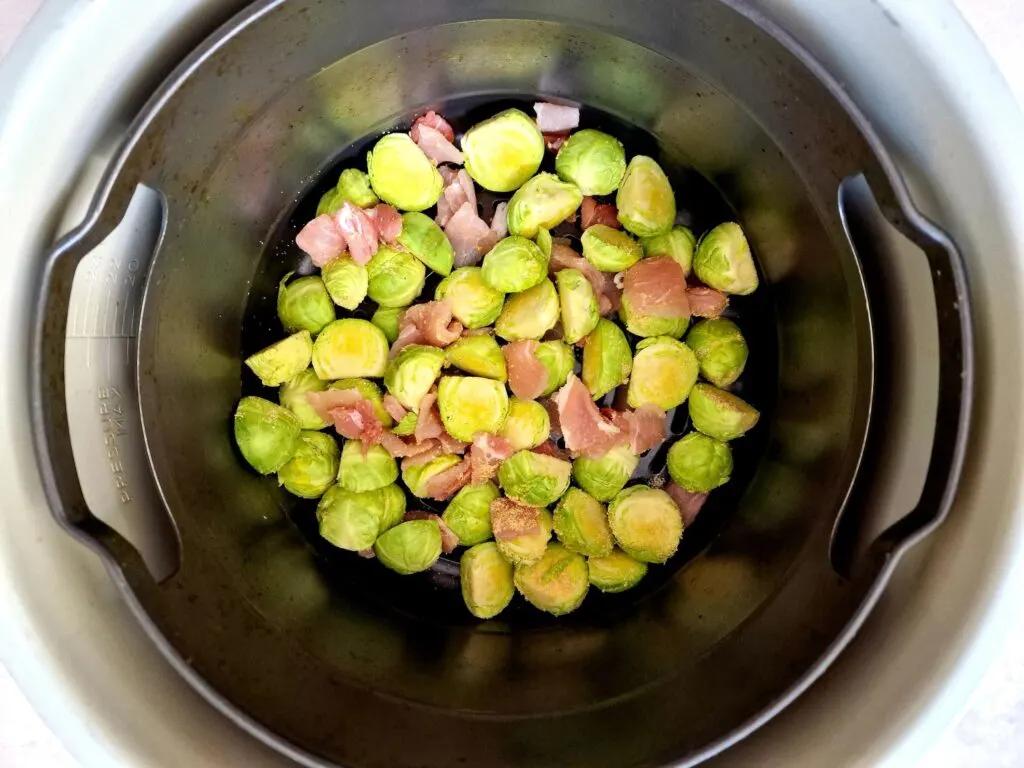 Optionally sprinkle some grated parmesan cheese over the top while they are still hot, or, a minute before the end of the cooking time.
If you liked this recipe you might like some of my other air fryer recipes.
More Air Fryer Recipes