If you're looking for a quick and nutritious soup to make, broccoli and cheddar soup is the perfect choice.
Maybe it's the fact that it's a green soup, but it definitely makes me feel like I'm filling myself up with lots of goodness.
Melting some cheese into it at the end makes it super delicious too!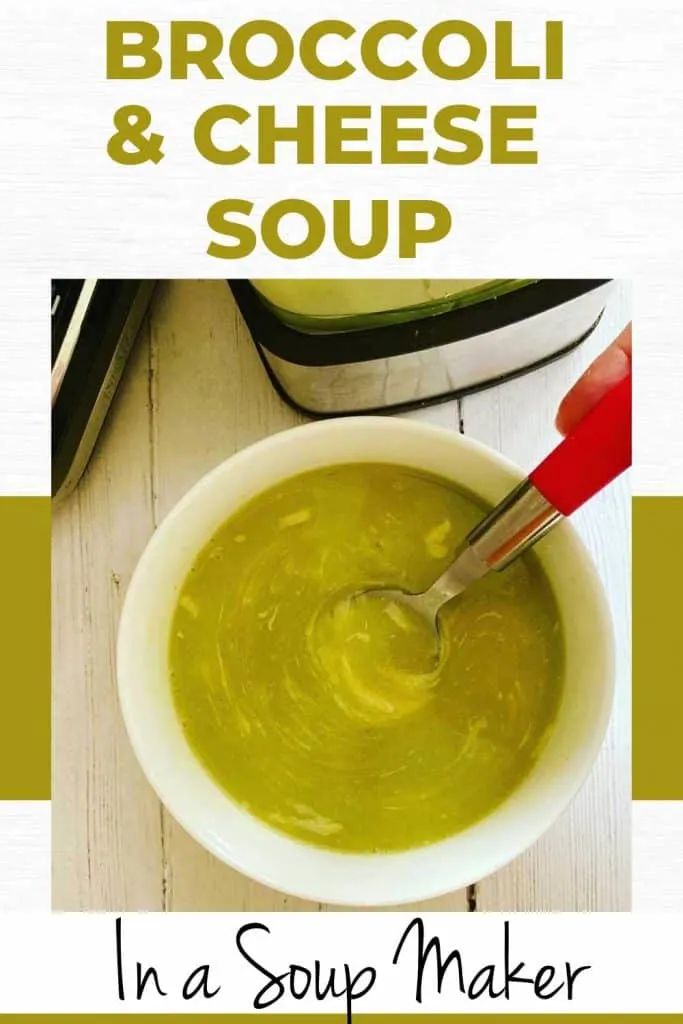 How To Make Broccoli And Cheese Soup In A Soup Maker
This soup can be made in any soup maker. I have made it in both the Morphy Richards, as well as the Ninja Soup Maker.
The measurements for this recipe are for the Ninja which has a capacity of 1.4L – you can increase or decrease the quantities according to the size of your soup maker.
Remember, the more ingredients you put in, the thicker it will be. Also, add enough stock to the soup maker so that no foods stick and burn to the bottom of the jug, as well as cook through thoroughly.
Related – How To Thicken Soup
Broccoli Soup Ingredients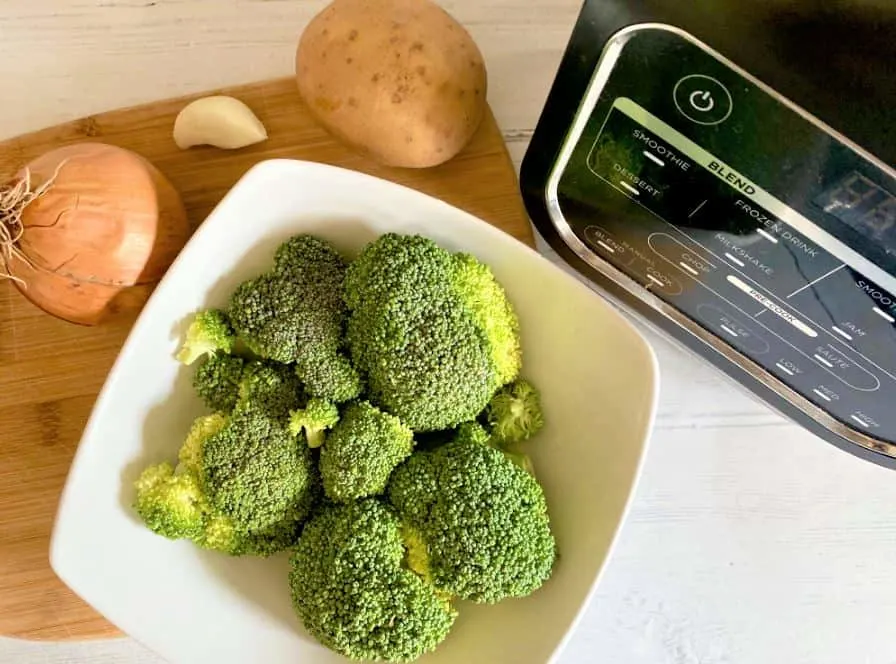 Broccoli – I used about 200g of fresh broccoli florets from a broccoli head – just what I had leftover from a roast dinner we had made previously. If you only have frozen broccoli you can use that too, just double check that your soup maker can take frozen ingredients (some may damage the blades/motor).
Potato – this was added to make the soup a little thicker. I just added 1 medium potato, I just scrubbed it clean and chopped it up – no need to peel it, unless you really want to.
Onion & Garlic – just chopped up and added. If you have a Ninja you can just quarter the onions and peel the garlic, pop them in the jug and select the 'chop' button – the blender will chop them up smaller for you.
If your soup maker has an inbuilt saute function (the Ninja and some of the Morphy Richards models have this) you can lightly fry the onion and garlic in a little oil or butter first, but it's not essential.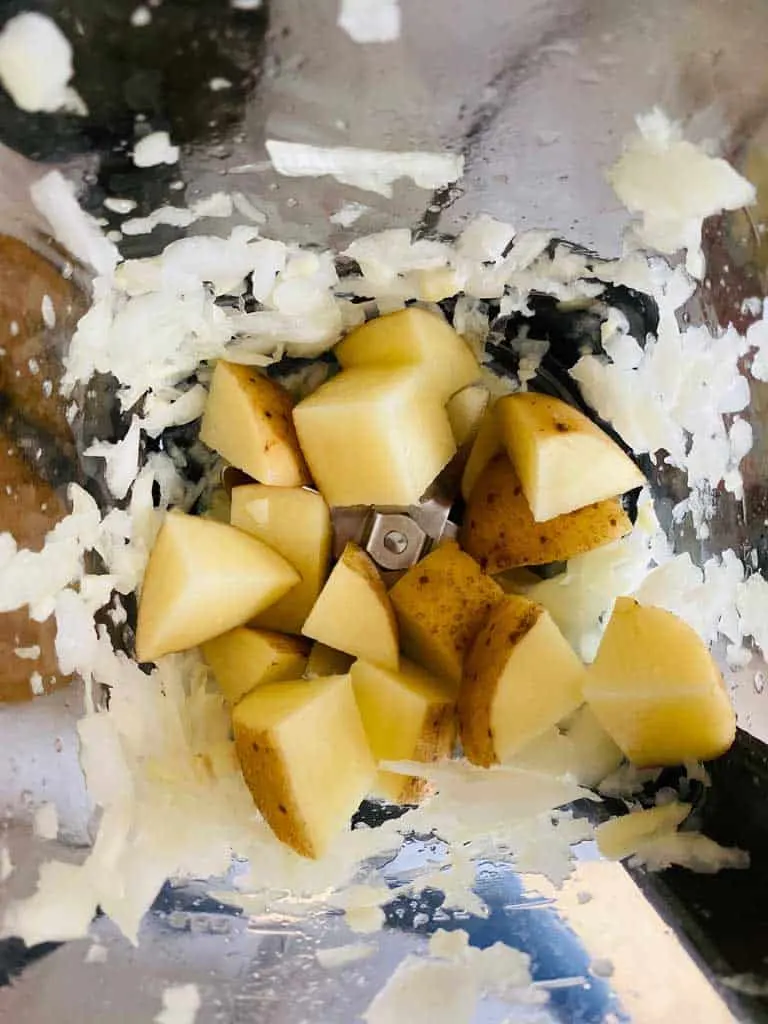 Stock – I used a chicken stock cube and then filled up the soup maker to the MAX line with hot boiled water. You can of course use a vegetable stock instead, or just water if you prefer (you might need to add in some extra herbs, spices and salt and pepper if not using stock).
Cheese – leave this until the end of the soup making cycle. I tend to use cheddar as we always have that in the fridge – but you can use your favourite cheese, Stilton always tastes amazing in a broccoli soup!
I normally grate up some cheese and stir it in directly to the soup once it has been poured into the soup bowl – this way each person can decide just how much cheese they want. Also it makes it easier for storing any extra soup without cheese in it already.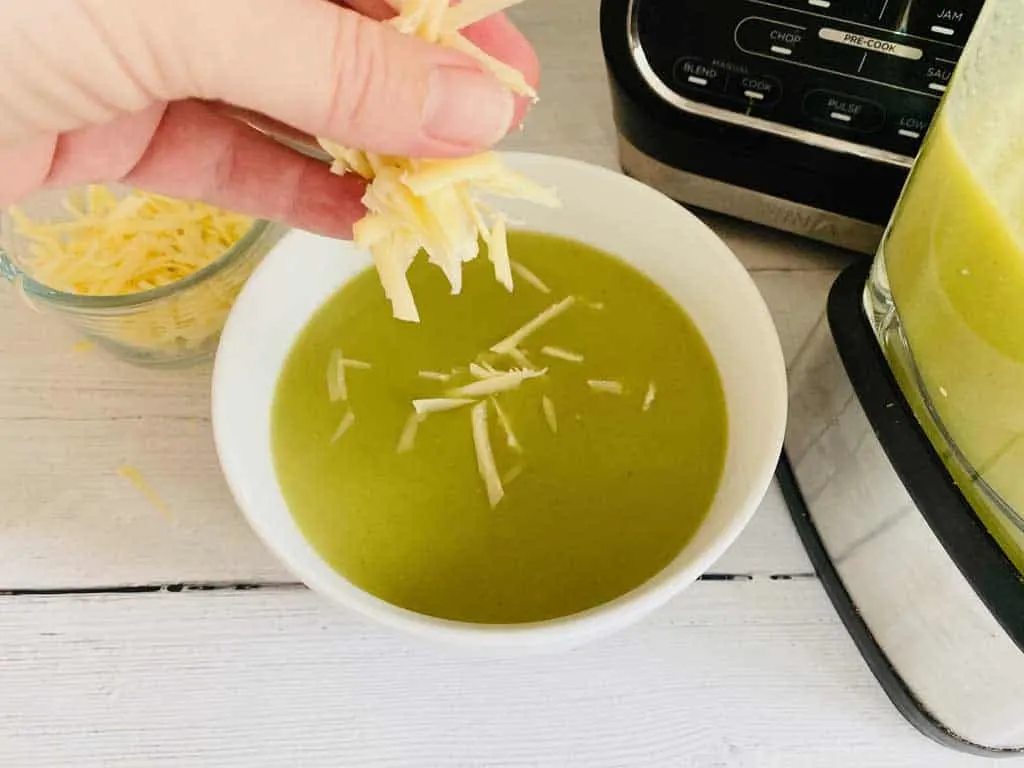 When the cheese has been sprinkled into the hot soup, stir it round until it is all melted. When cheese has been melted in a hot soup it tastes so good, especially if you are dunking in some bread too. Yum.
I hope you enjoy this recipe! Let me know in the comments if you make it, or if you have any questions, I'm happy to help where I can.