Sweet potato and lentil soup is an incredibly filling soup that is quick and easy to make.
You can enjoy this soup recipe as it is, or you can alter the taste by adding in your favourite herbs or spices.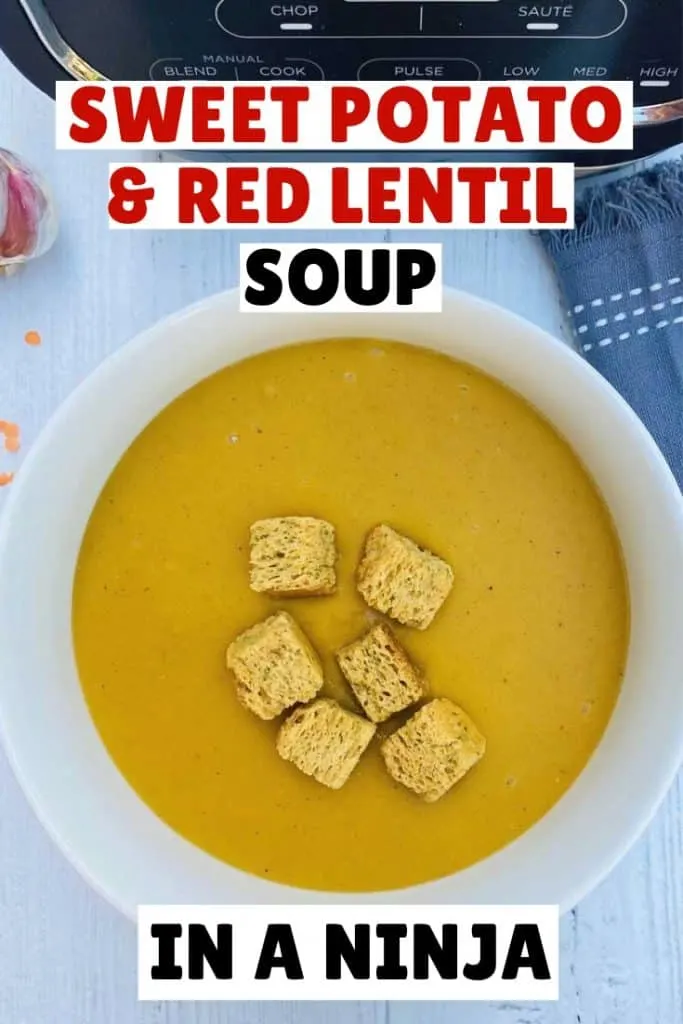 I made this soup in a Ninja Soup Maker, but you can make it in any soup maker (but you might need to adjust the quantities of the ingredients depending on the capacity of your machine).
You might also like: Ninja Soup Maker Review
Ingredients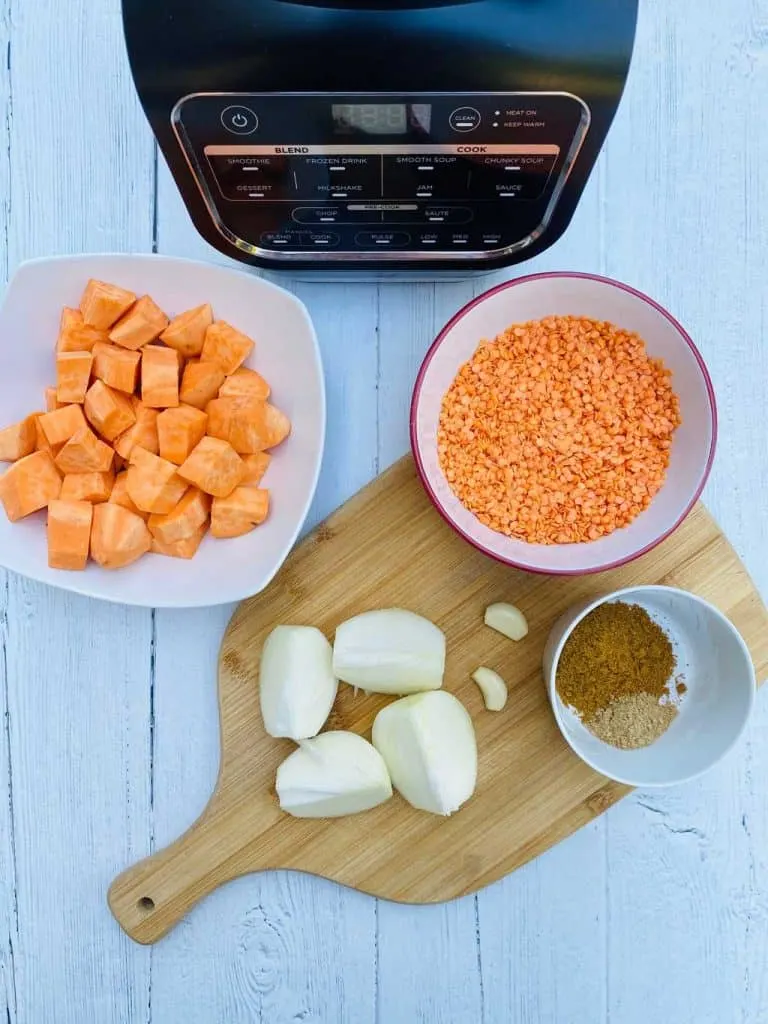 The basic ingredients you will need to make this soup include;
Sweet Potatoes – I used 2 medium sweet potatoes, it's your choice whether you want to peel them or not. You will want to chop them up into cubes before putting them in your soup maker.
Red Lentils – there is no need to pre soak red lentils, just give them a good rinse in some water. I used 150g (3/4 cup) of red lentils, which made the soup nice and thick – if you prefer a thicker consistency, then increase the amount of lentils.
Onion & Garlic – I pretty much add onion and garlic to all of my soups, I find they really boost the flavour, it's kind of become habit now 😉 Celery is another good one to add if you have any in.
Stock/Broth – I added a vegetable stock cube straight to the soup maker jug and then poured boiling water in up to the maximum hot water line.
Seasoning – adjust according to your own tastes. You can add salt, pepper, celery salt, chilli flakes – the choice if yours!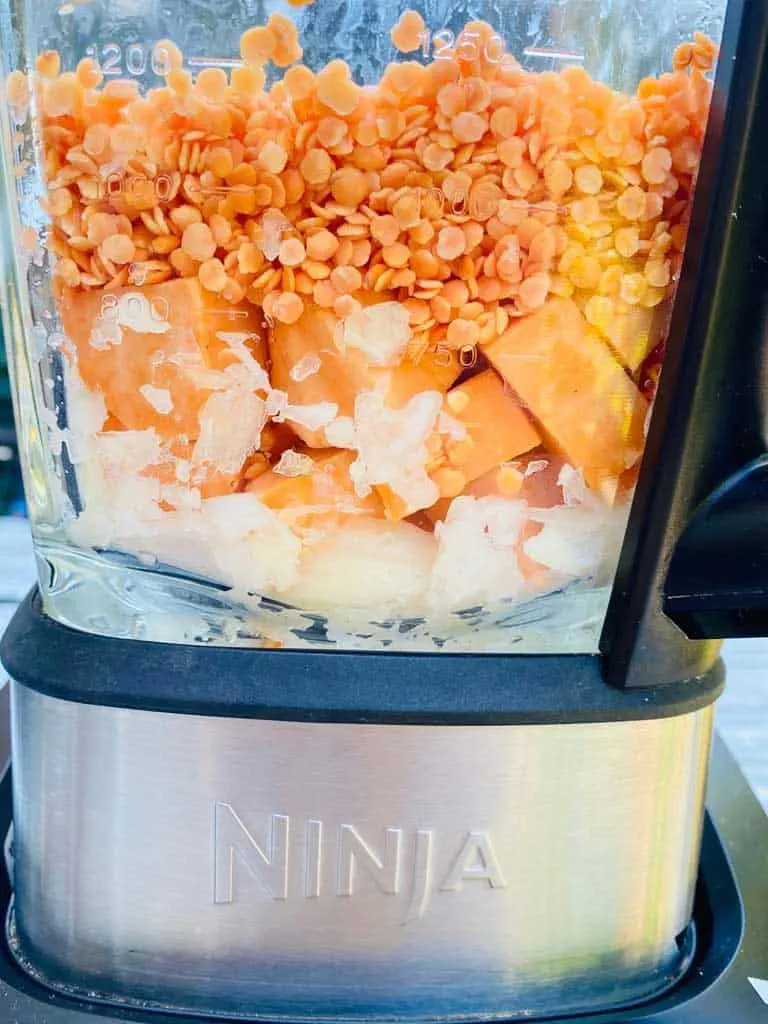 Making It A Curried Soup
You could just leave the soup with the ingredients listed out above – but I decided to turn my sweet potato and lentil soup into a curried one, much like I did with my curried parsnip soup.
How do you make a curried soup? It's as simple as adding in a tablespoon of your favourite curry powder. I chose to add 1tbsp of medium curry powder and 1tsp of ground ginger. This resulted in a tasty mild curry flavour which we all loved.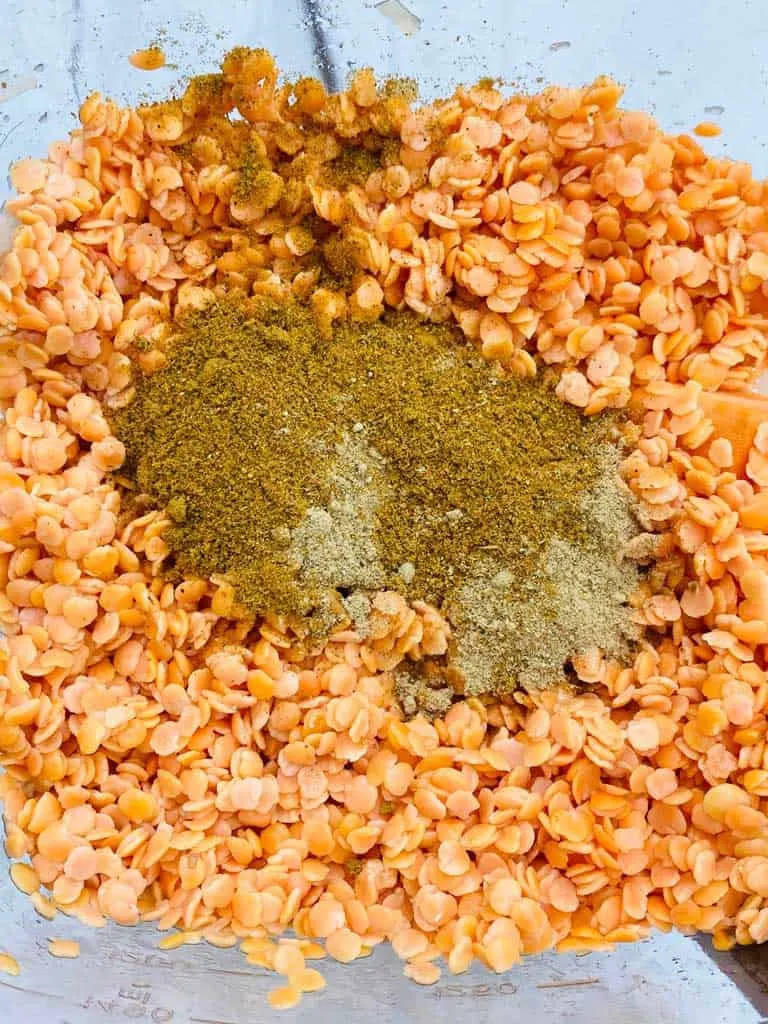 Once everything is in the soup maker, including the stock, you just need to pop the lid on and set the soup maker off on smooth.
Once it has reached the end of it's soup making cycle, give it a quick taste test (taking care not to burn yourself!) and then serve.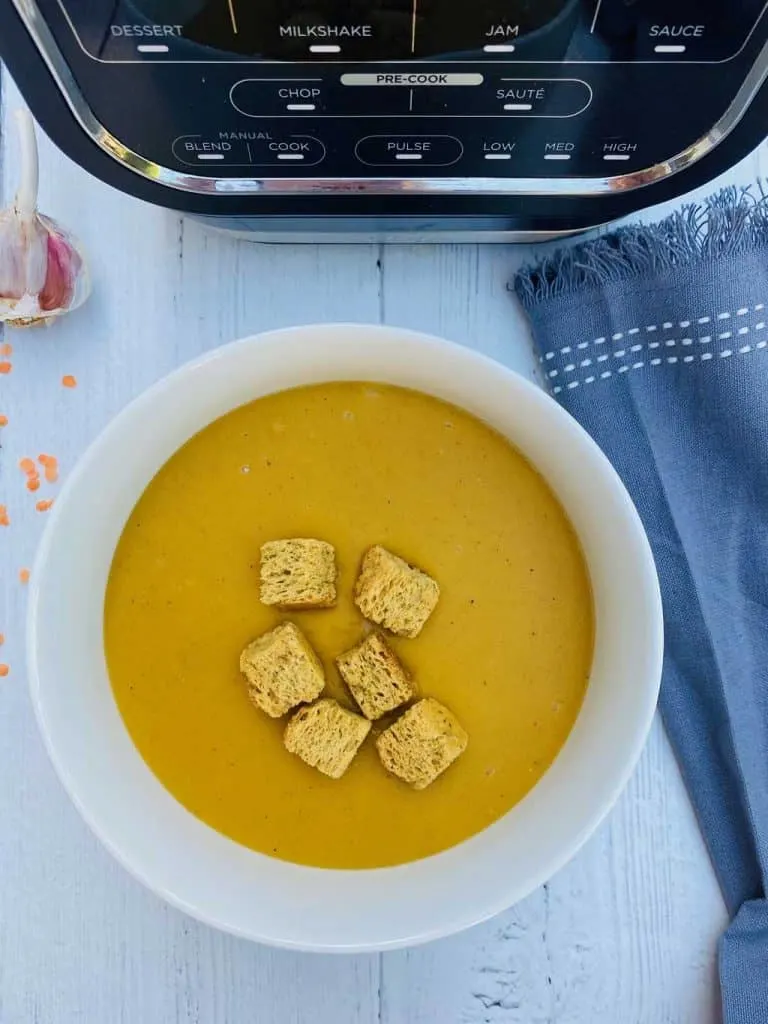 I hope you enjoy this soup recipe – let me know in the comments if you end up making it!