Are you wondering how to cook red lentils?
I always used to steer away from including them in my meals, I assumed they were tricky to cook.
But I was wrong – after using them in various soup recipes, I came to realise that they are actually really easy to cook – and require minimal preparation.
Red lentils are the perfect store cupboard ingredient to always have handy. They are economical to buy, incredibly filling, and full of nutrition.
How To Cook Red Lentils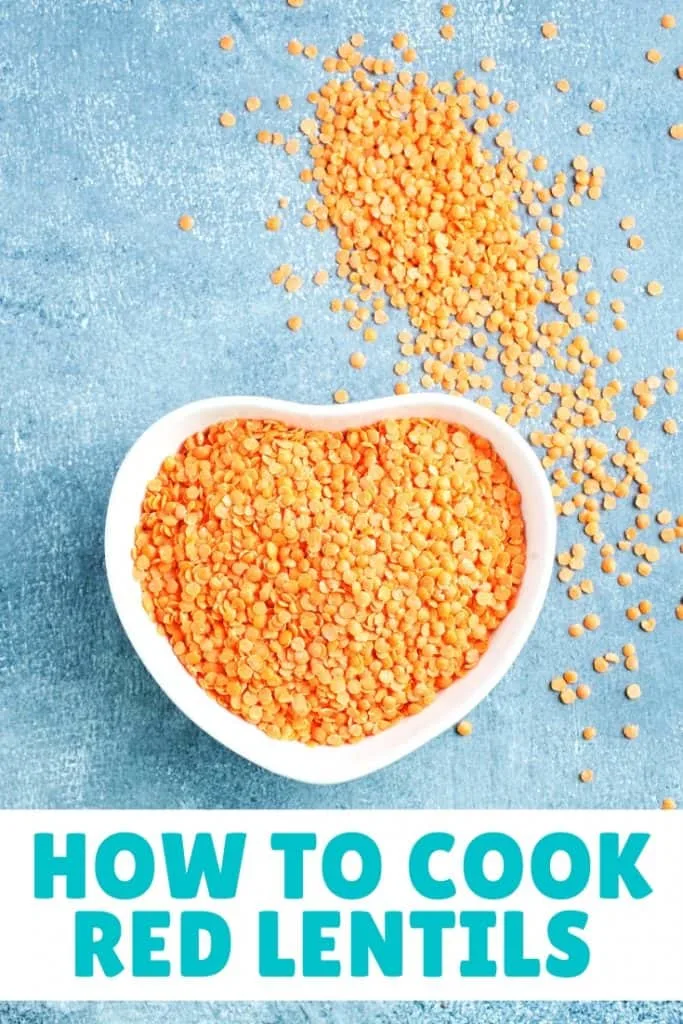 Buying Red Lentils
All the major supermarkets stock dried red lentils, as well as smaller healthfood shops.
If you have the storage space it's well worth buying a larger amount as you'll usually get it for a cheaper price. There are plenty of online places that sell bulk split red lentils at competitive prices.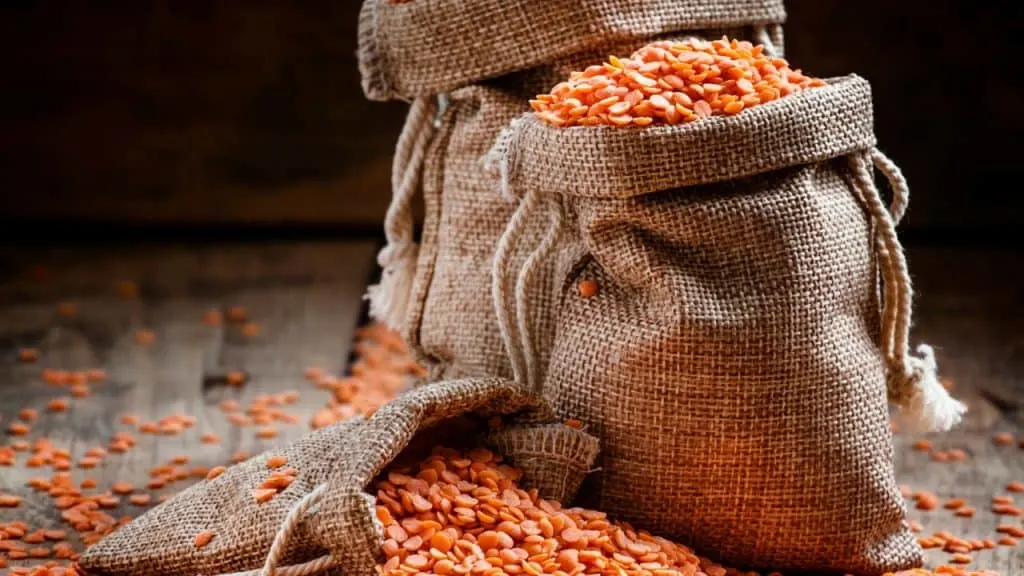 Preparing Red Lentils
The good news is, unlike many other lentils, you don't need to soak red lentils before using them.
But they will need a really good rinse in some water. Just pop them in a sieve and run them under a cold tap for a short time.
What happens if you don't rinse them? Don't panic if you have already started cooking the red lentils without washing them first, it's just preferable to clean any dust or dirt that might have accumulated on them, much like you would do with fresh fruit and vegetables.
How Long To Cook Red Lentils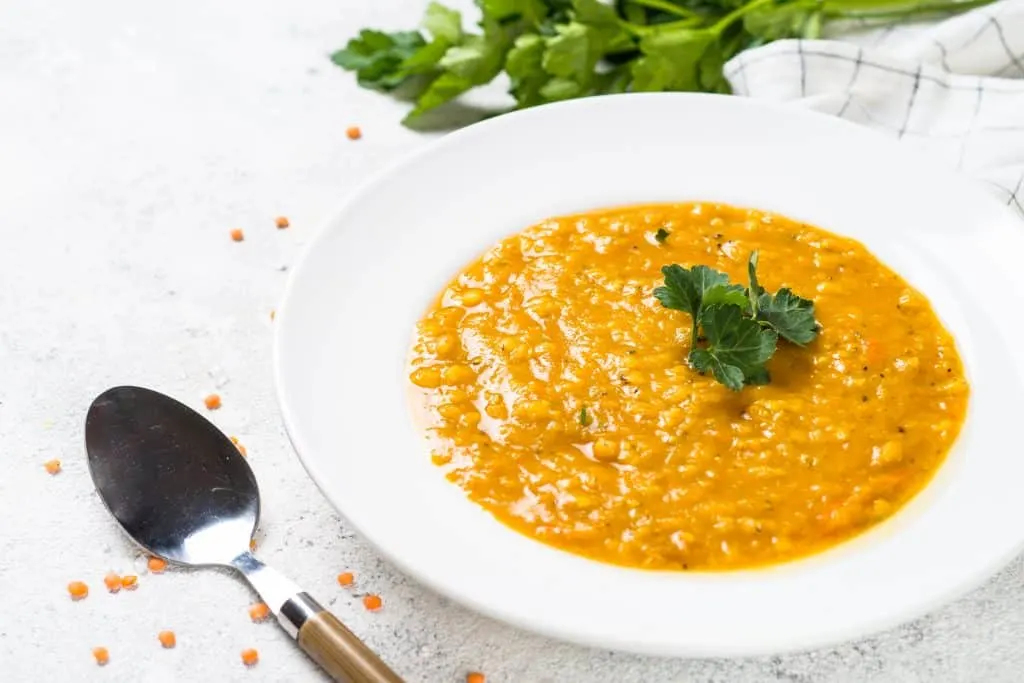 This will depend on what recipe you are making – as well as whether you are using split red lentils, or whole lentils.
For most recipes, red lentils are cooked in a liquid (usually including a stock/broth) and brought to the boil before reducing to a simmer.
I only use split red lentils in my recipes as they are the most convenient for me to buy. This is how long I cook them for;
Soups – I use my soup maker for all my soup recipes now. I just add the red lentils in at the beginning of the soup cycle and they cook and blend down perfectly smooth within the 20 to 30 minute soup cycle.
If you are cooking the red lentils in a pan to make your soup then the lentils should be tender enough within about 15-20 minutes, but you may end up cooking them for longer, depending on the size of the pan and the other ingredients you are using.
Adding split red lentils to a soup (at the beginning) are also a great way to thicken up a soup without adding too many calories (they are low in calories, high in fibre).
Stews, Casseroles and Curries – similar to soups, red lentils will take about 20 to 30 minutes to cook when used to make a stew, casserole or curry.
Salads – if you are making a red lentil salad the cook time of the lentils will need to be less than it is for the above mentioned meals. Cooking time should be around 10 to 15 minutes – this will enable them to be nice and tender whilst still retaining their shape. If you cook them for much longer they will turn mushy, which won't be great for a salad.
Storing Red Lentils
The best way to store uncooked split red lentils is in a dark, dry and cool place. Ensure they are well sealed.
They will last for a very long time if correctly stored – definately at least 12 months, possibly much longer.
Once red lentils have been cooked they will last around 3 to 5 days in a sealed container.
Popular Red Lentil Recipes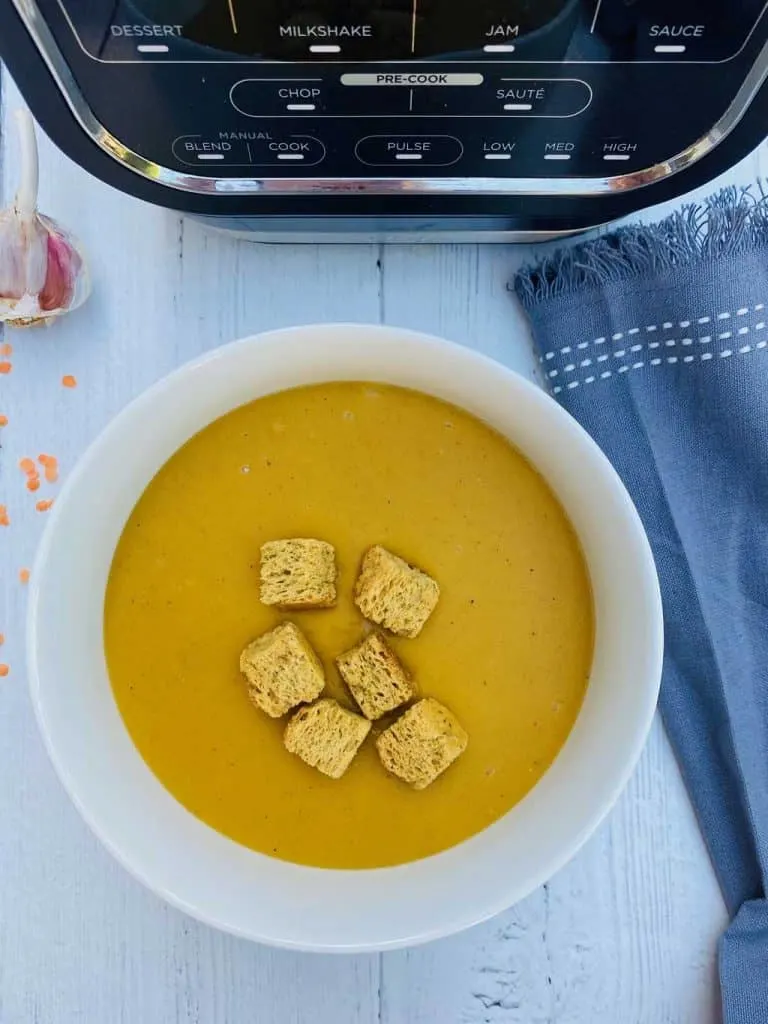 Sweet Potato and Red Lentil Soup
Red Lentil Curry
Red Lentil Dahl
Red Lentil Pasta