Do you want to know how to make liver cake for dogs? If you haven't already made it for your four legged friend, you really need to give it a go, they'll love you even more (if that's at all possible!)
First up, I'm not a fan of liver.
But my dog is. And who am I to deny that face of cuteness?!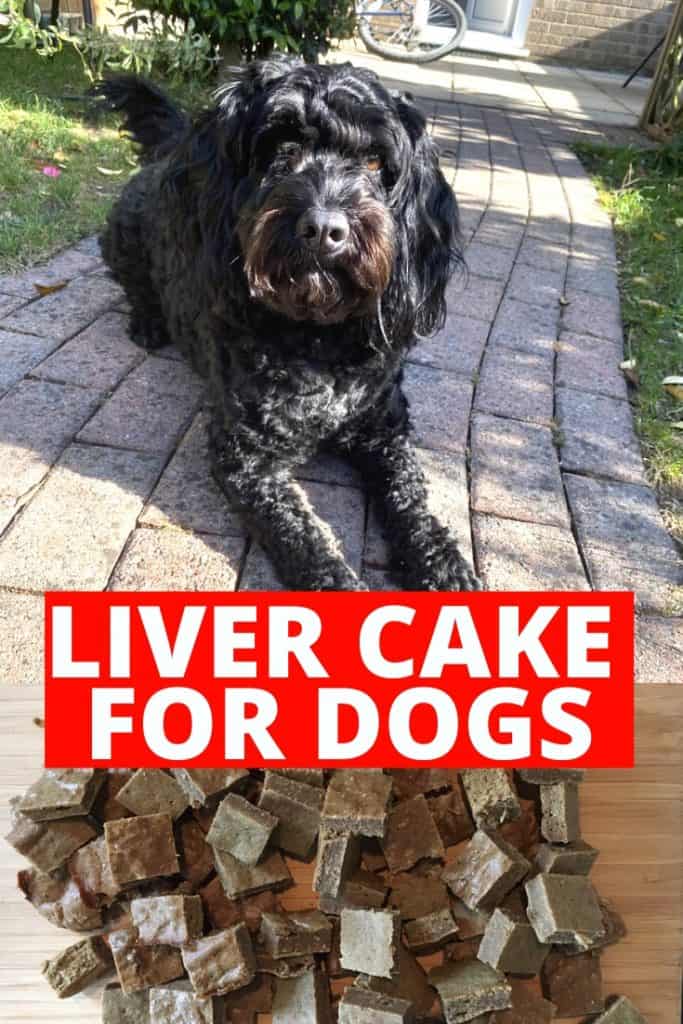 Liver cake makes the perfect dog treat and is especially useful for training dogs.
This particular recipe makes a large amount, what I like to do is make this quanity and then freeze some to defrost for later use.
You only need to give them a tiny little bit when you are training, so make sure you cut it up into really small chunks. Liver cake is rich and a little goes a long way.
If you want to make less, then you will need to scale it down accordingly.
How To Make Liver Cake For Dogs
You'll need a blender or food processor to make this liver cake recipe. I used my Ninja blender, but you can use any blender.
Place the liver, egg and garlic (removed – I have too many questions about garlic and dogs, please ask your vet for advice) in the blender and blast it until smooth. If you don't like liver, you probably won't enjoy this part!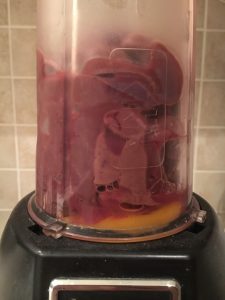 Mix it into the flour. I used spelt flour, but you can also use wholemeal flour.
Transfer it to a baking tray. You can lightly grease it, or use some baking paper, to stop it from sticking.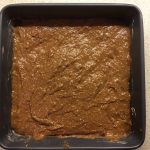 Cook it for about 30 minutes and then leave it to cool before slicing it up into bite sized treats.
Side note: if your dog is about during this time they will go pretty crazy trying to get a sneaky taste in!
Storing Liver Cake
Once the liver cake has cooled down, chop it up into smaller treat sizes and portion them out for when you need to use them.
Liver cake will last for up to 3 days in the fridge – store them in an airtight container, or sandwich bags. You can also freeze them for up to 3 months.
Do you make any homemade treats for your dog? Let me know in the comments!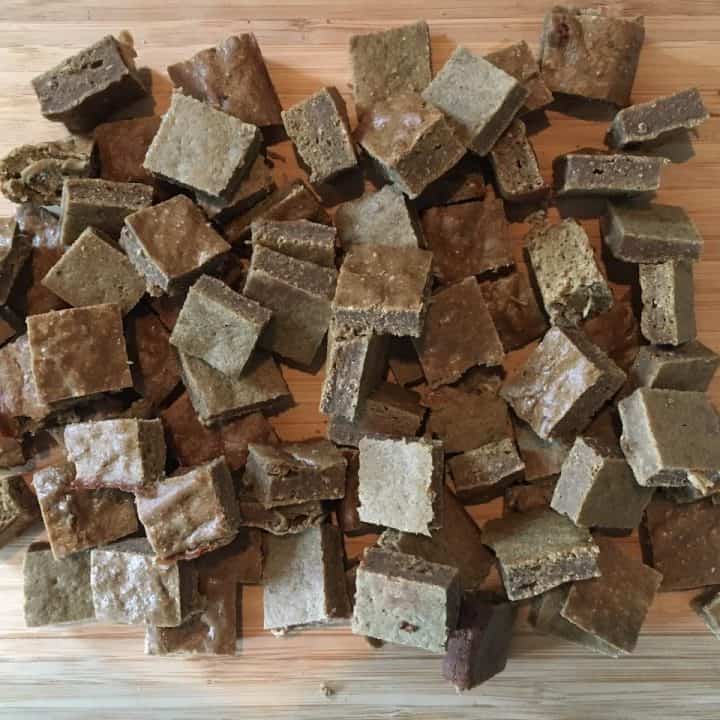 Liver Cake For Dogs
Your dog is going to love you even more than usual when you make them this liver cake for dogs!
Ingredients
400g liver
1 egg
150g spelt flour (or wholemeal)
Instructions
Preheat the oven to 180C
Put the liver and egg in a blender or food processor. Whizz until smooth.
In a bowl, combine the flour and blender mixture until well mixed.
Transfer to a lined baking tin.
Cook in a preheated oven for about 30 minutes.
Leave to cool and then slice up into bite sized treats.
Notes
Storage
This recipe will make quite a few batches of liver cake. It will last in an airtight container in the fridge for up to 3 days, or in the freezer for up to 3 months.