If you love curried soups, you will want to try out this massaman curry inspired soup! It follows a similar recipe to a classic chicken massaman curry but with a few tweaks to make it more soup like.
And like many of my soup maker recipes, it's a chuck-it-all-in and press-a-button kind of recipe!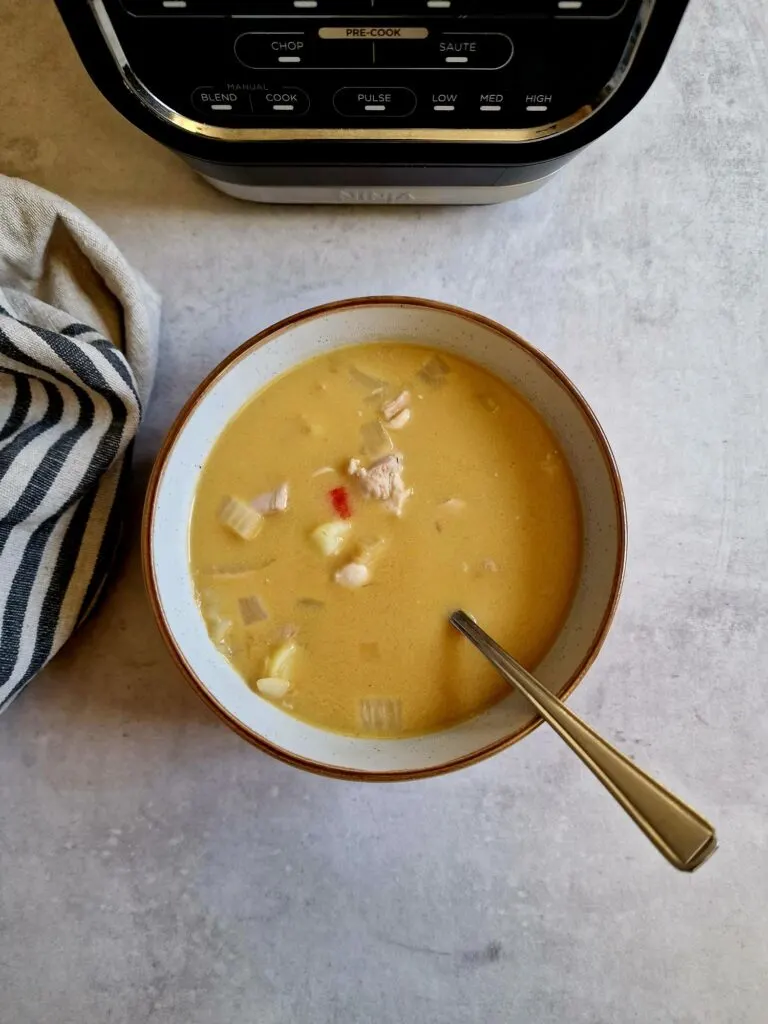 How To Make A Massaman Inspired Soup
This recipe has been made in a Ninja soup maker, but it can be adapted for any soup maker.
For most other soup maker models, you will need to use cooked chicken rather than raw, which makes it the perfect soup for using up leftovers from a roast chicken.
For exact measurements and instructions, head down to the recipe card, where you can also print it off.
What You Need: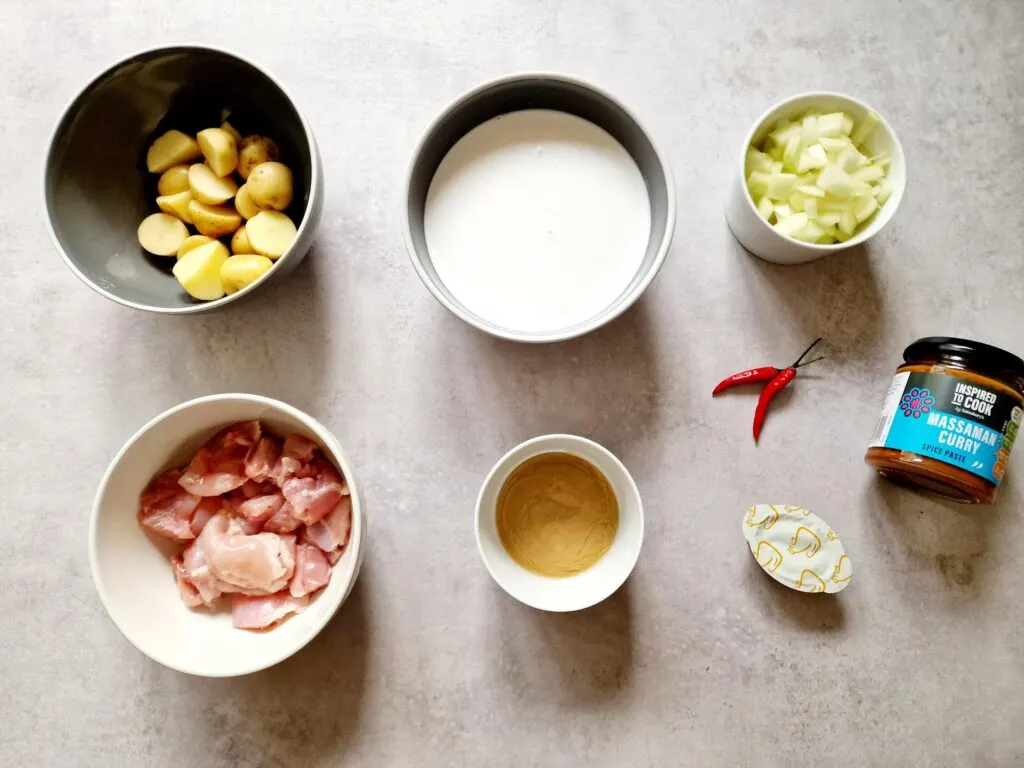 1 onion – chopped
Chicken – I used two raw boneless chicken thighs. You can also use chicken breast or cooked chicken (especially if you are using a soup maker model that recommends only using cooked meat).
Potatoes – I used about 200g of new potatoes, chopped in half (or quarters for larger potatoes).
Coconut milk – I used 1 tin (400g) of coconut milk.
Chillies – I used two red bird's eye chillies. You can leave them out if you prefer a milder taste.
Massaman Paste – I used 4 tbsp of paste. You may want to use more or less depending on your paste.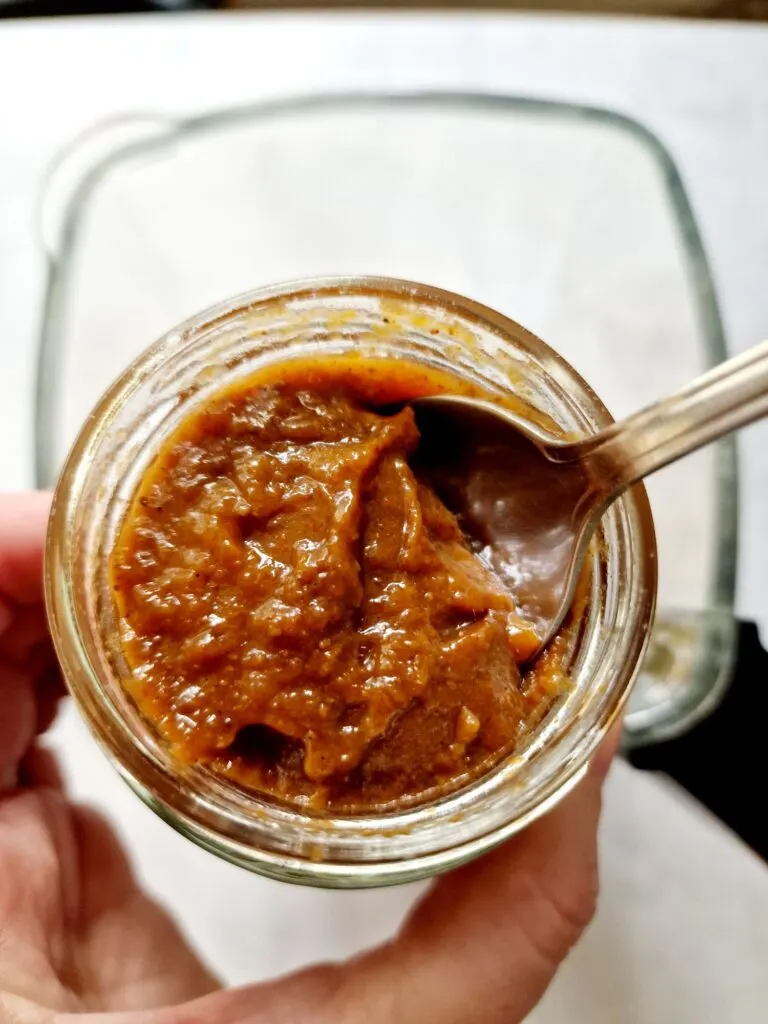 Peanut Butter – I used 1 tbsp of smooth peanut butter.
Chicken Stock – I used one chicken stock pot (and topped the soup maker jug up to the line with hot water).
Making It
You can optionally saute the onions in a little oil or butter. Add all the ingredients to the soup maker and top up to the MAX line with hot water.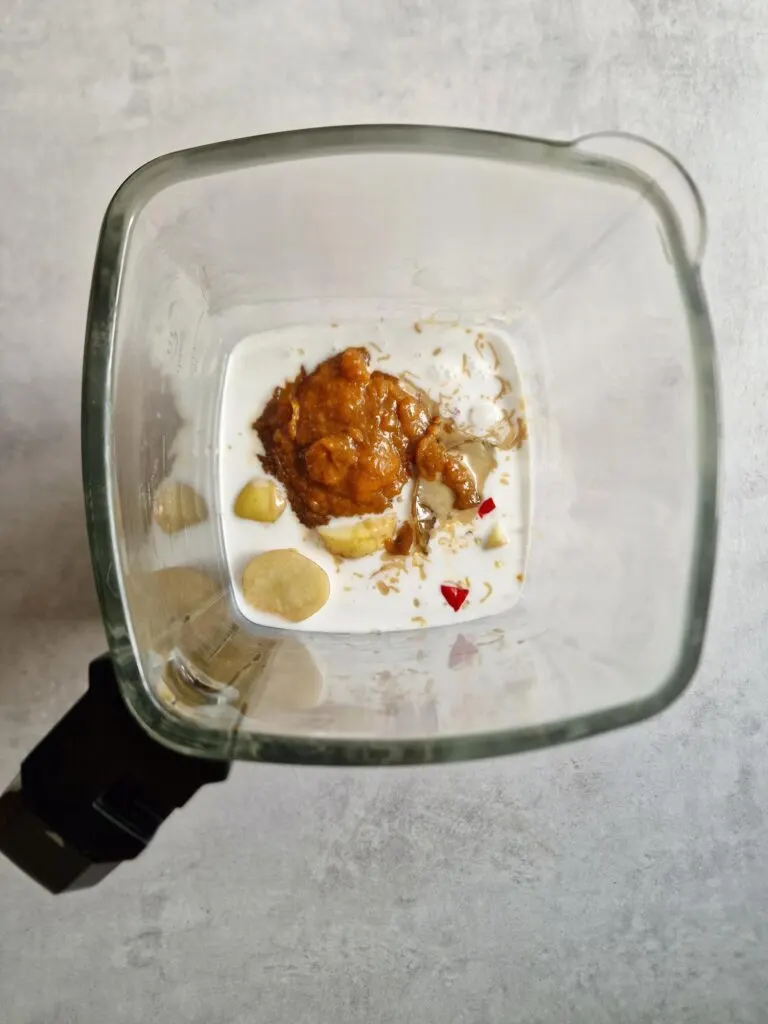 I set this one off on chunky, but you can enjoy it smooth if you prefer.
You can also use the chunky cycle and partially blend it at the end so it has some chunky texture still.
This soup is a fairly thin consistency; add in some extra chicken and/or potatoes for a thicker soup.
Taste the soup and add some seasoning if required. You can also sprinkle some dried chilli flakes on top or optionally garnish with some fresh coriander leaves.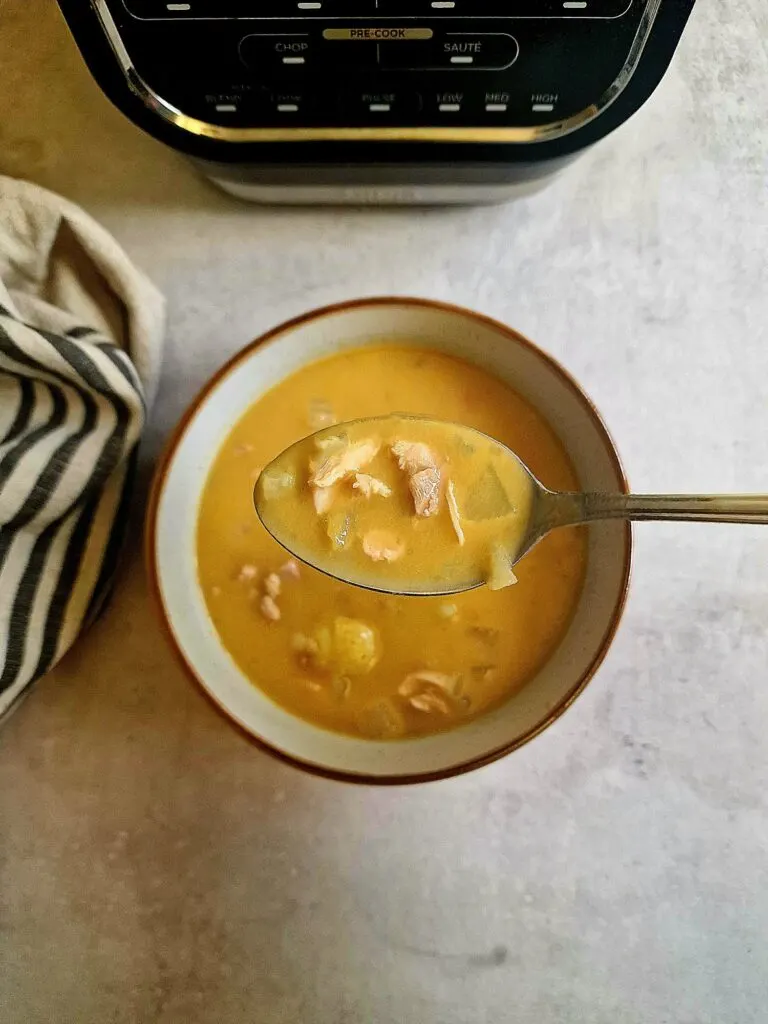 I hope you enjoy this Massaman curry inspired soup; let me know in the comments if you end up making it!