I know I say this about many recipes, but Tomato and Red Pepper Soup is hands down one of my favourite soups. I love it just as it is, or as a base where I can add little extras to change the taste slightly. For example, when I'm in the mood for a bit of spice, I might add in a fresh red chilli, or a pinch of dried chilli flakes.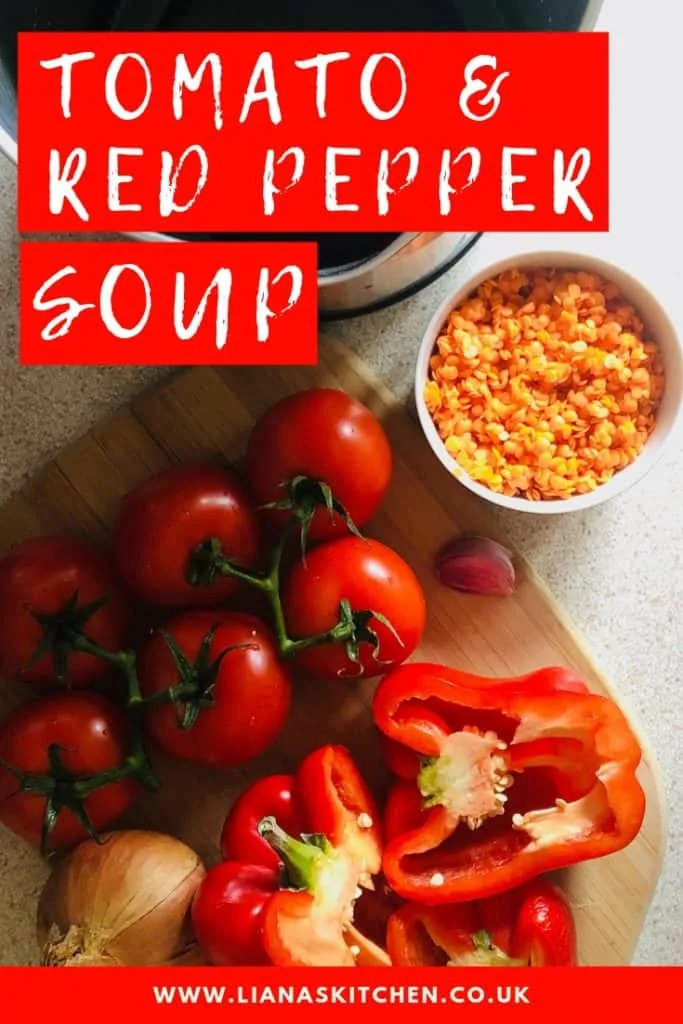 I love using tomatoes on the vine, but as an alternative I sometimes use plum tomatoes, or even tinned tomatoes work well. Lots of people ask me if I remove the skin from tomatoes before adding them to a soup – I don't. The main reason I don't remove the skin is that I really can't be bothered (!) – but also, so much of the goodness is in the skin, why take it off? If you are worried about bits of skin in a smooth soup you needn't be. If you are using a soup maker it will blend it up so smoothly, you won't have any bits (unless you use the chunky setting of course!)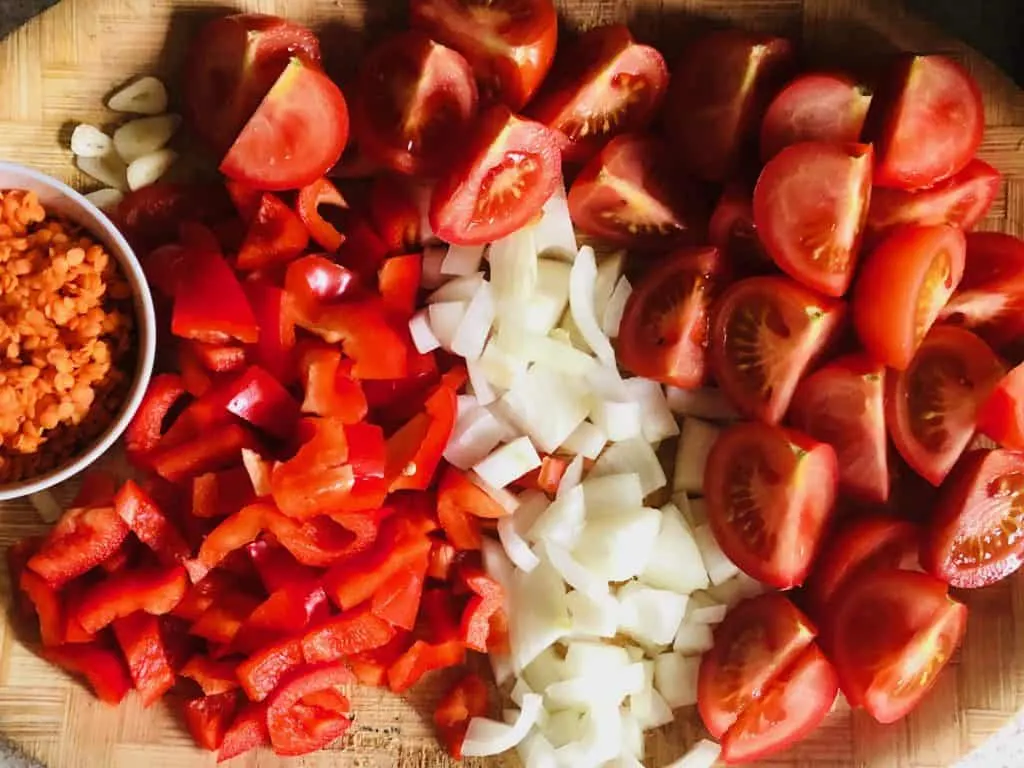 Side Note: You can of course make this recipe in a saucepan on the hob and just use a hand blender at the end, or wait for it to cool down and blend it up in a high speed blender. If however you are interested in getting a soup maker, you can take a look at my soup maker buying guide. If you still have any questions please feel free to drop a comment below or send me an email.
Adding in the red lentils is optional. I occasionally add them in to thicken up a soup, they work really well! Lentils are a great option if you don't want to use potatoes or cream to thicken up a soup.
Another optional step is sautéing the onions and garlic. If your soup maker doesn't have a sauté function you can skip this step and just add everything into the soup maker at once and set it off on smooth. When I sauté I tend to use a little olive oil.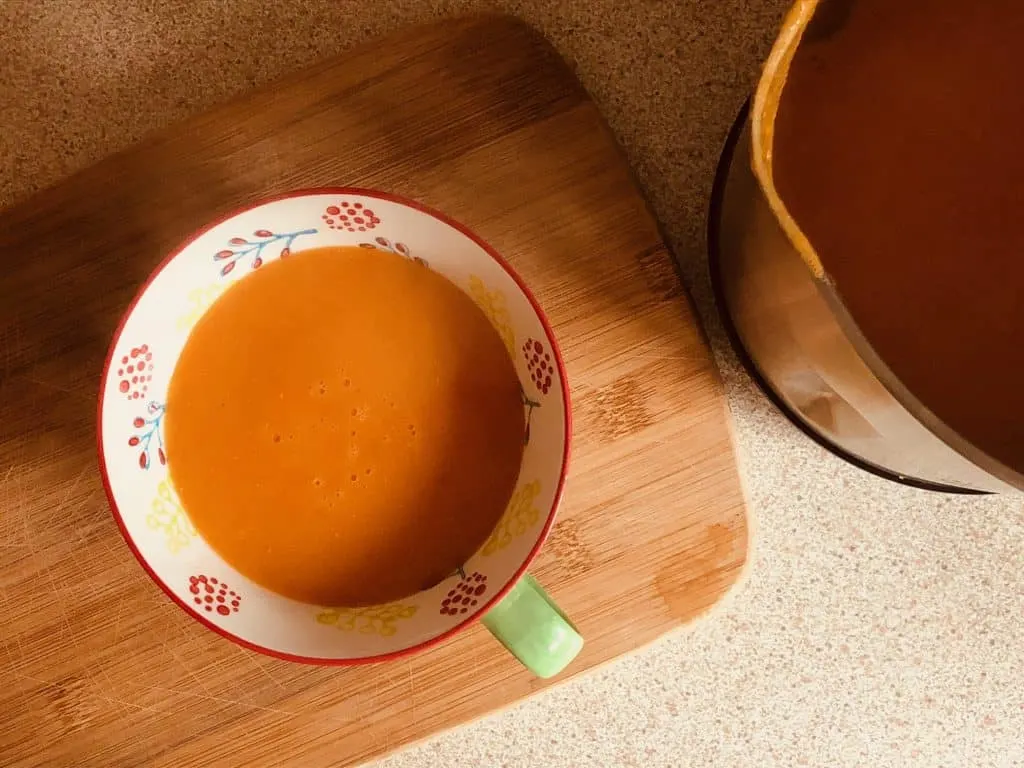 I hope you enjoy this recipe – let me know in the comments if you make it! You can also find some more soup maker recipes here.
If you would like to join a friendly bunch of soup makers and get some more soup recipe inspiration please feel free to join us over on my private Facebook group.