Christmas Tree Biscuits are a fun baking activity to do throughout December, and in particular, with the kids on Christmas Eve!
You can take any cookie recipe, whether it's shortbread or ginger biscuits, and use it to decorate your Christmas tree. Enjoy them before bed on Christmas Eve, or save them for the big day.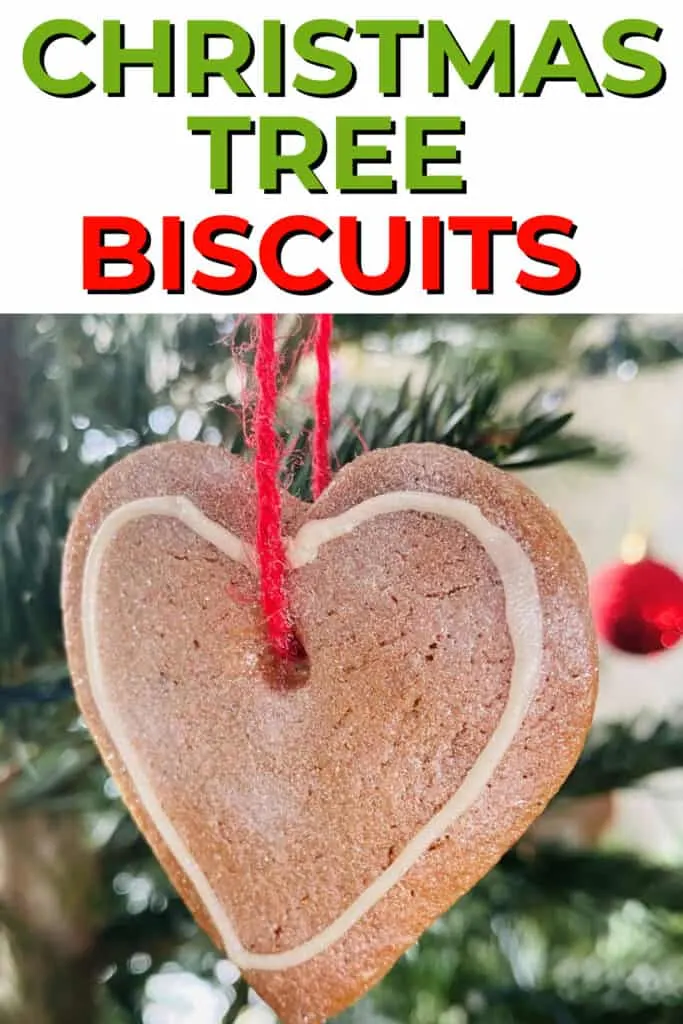 How To Make Christmas Tree Biscuits
What You Need: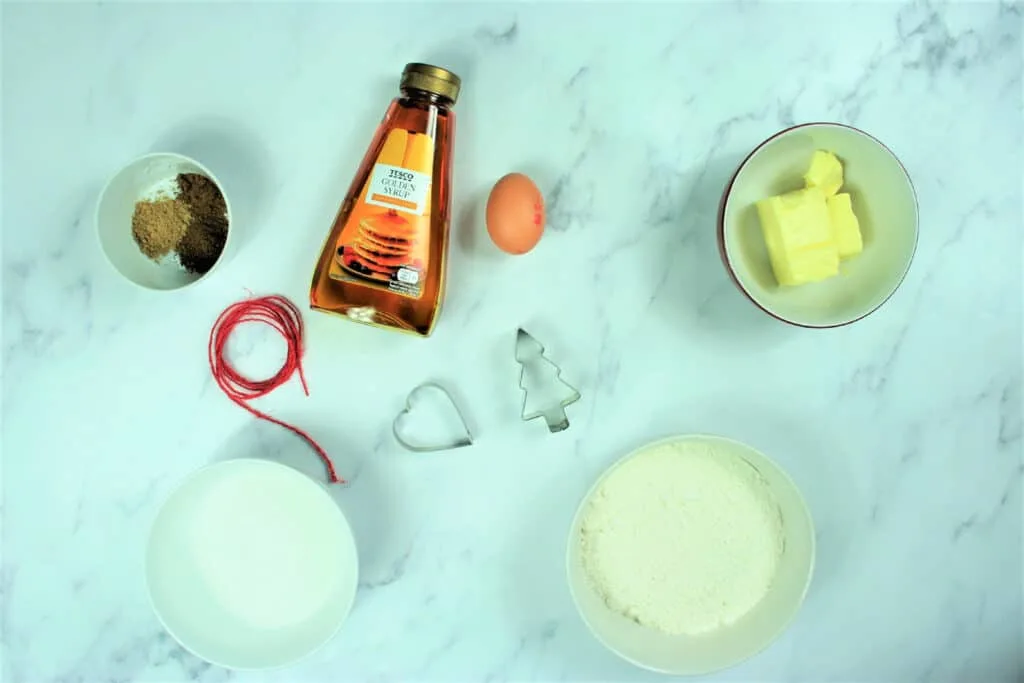 Equipment
Mixing bowl, rolling pin
Baking tray(s)
Cookie cutters
Thin ribbon or string
Ingredients
(For exact measurements and steps head to the recipe card at the bottom of this post)
Sugar
Butter, softened
Egg, beaten
Golden syrup
Plain flour
Mixed spices, ground ginger, cinnamon
Icing/sprinkles to decorate cookies
Making Christmas Cookies
Step 1:
Make the dough by first creaming the butter and sugar, adding the egg and golden syrup and finally, sifting in the flour and spices.
Once a smooth dough has formed, wrap it in some cling film and leave it in the fridge for 30 minutes to 1 hour.
Step 2: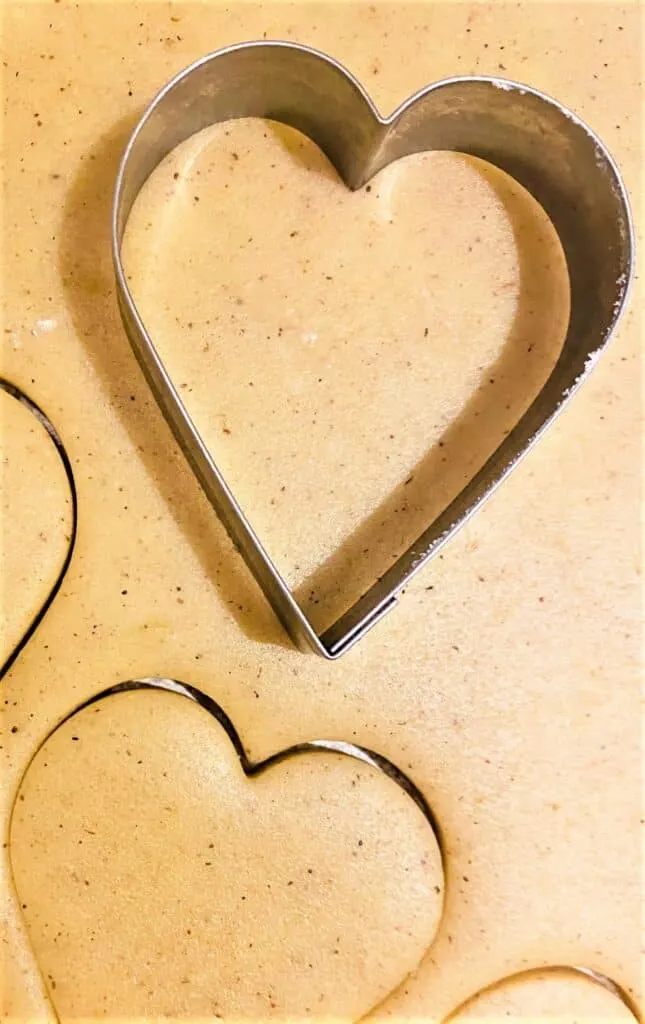 Preheat the oven and roll out the dough on a floured worktop. Try and roll the dough out as thin as you can, around 5mm. Using some Christmas cookie cutters (or any shapes you have), cut out the cookies and transfer them to a greased/lined baking tray.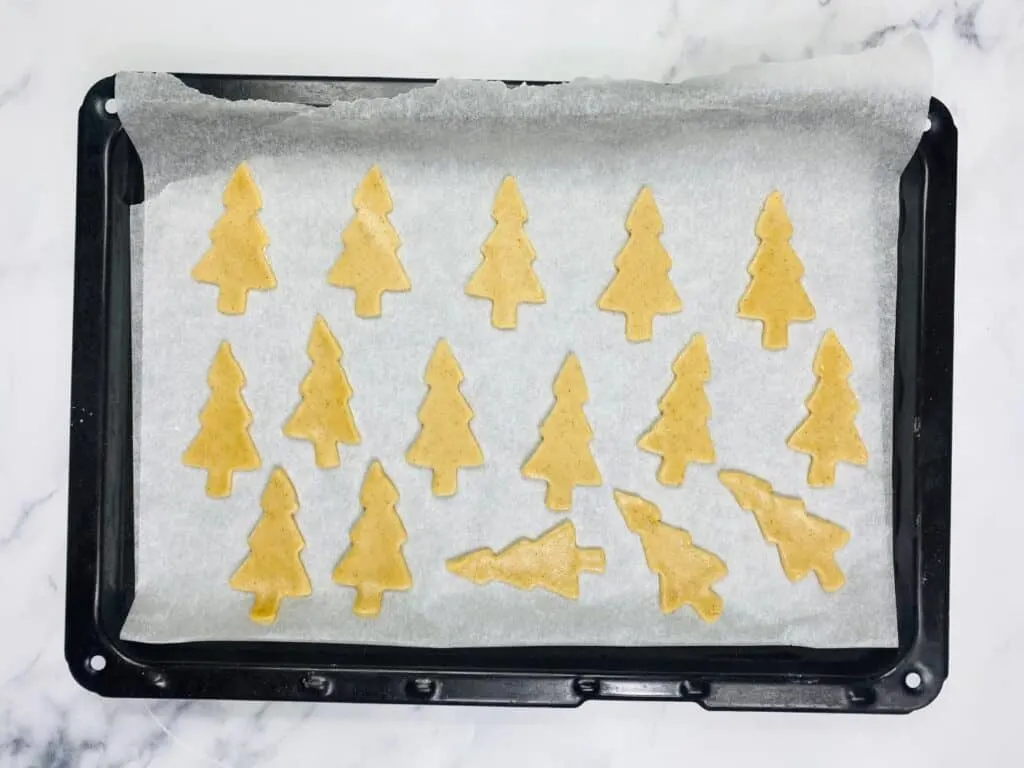 Once they are on the baking tray, grab a skewer, or cocktail stick and make a small hole at the top of each cookie. This is for threading the ribbon or string through to hand on the tree. If you are not using them to decorate your Christmas tree you can skip this step.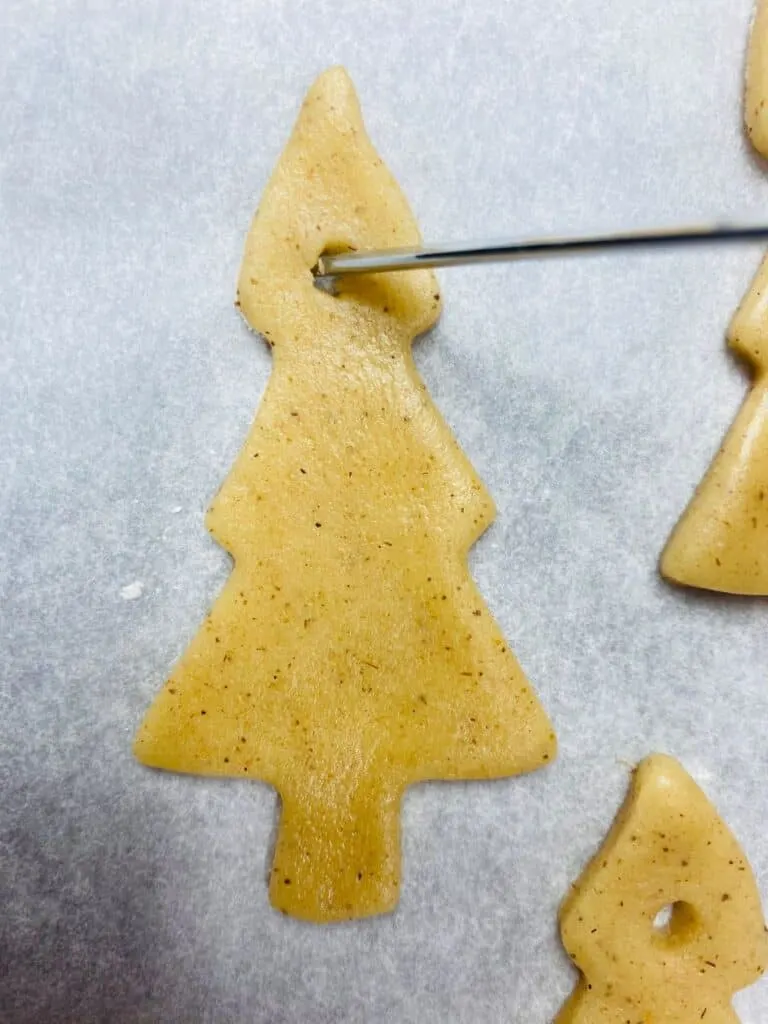 Cook them in the oven for 10 minutes – they will be golden brown when they are finished.
Step 3: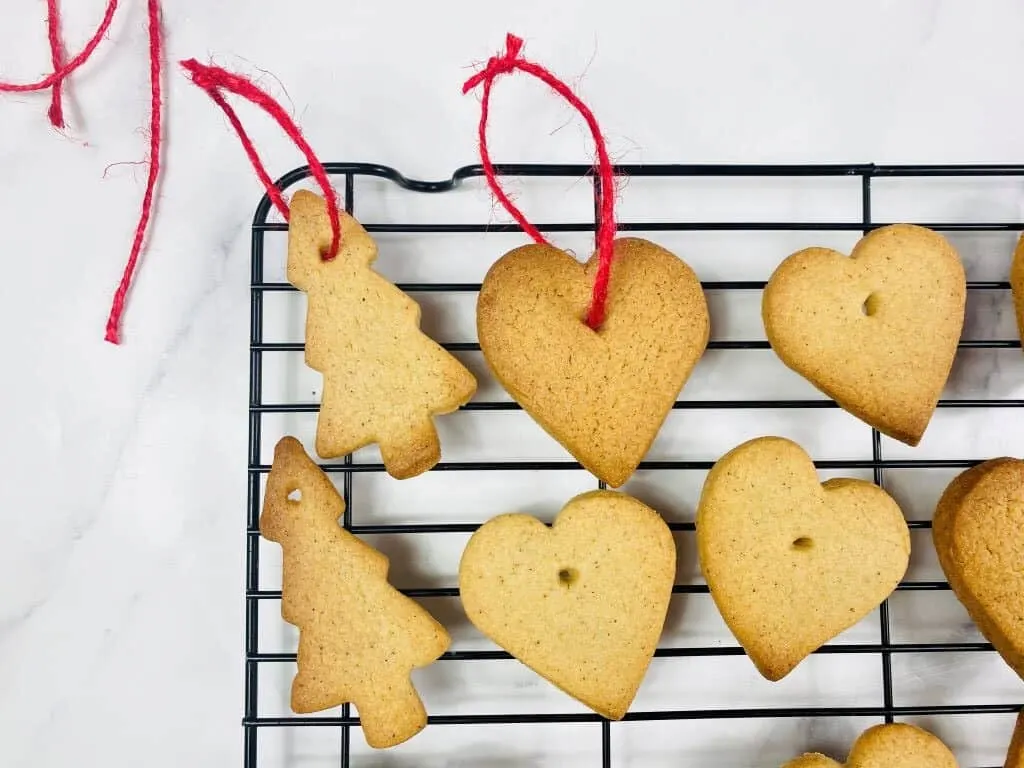 Once they have cooled down, thread the ribbon/string through the holes and decorate the cookies. Leave any icing/decorations to dry off and set.
How Long Do Christmas Cookies Last?
In an airtight container they will last for up to 5 days. If you want to use them to decorate your tree, hang them not too long before you intend to eat them.
Top Tip: Don't leave any dogs/other hungry beings unattended with the lure of cookies hanging on the Christmas tree!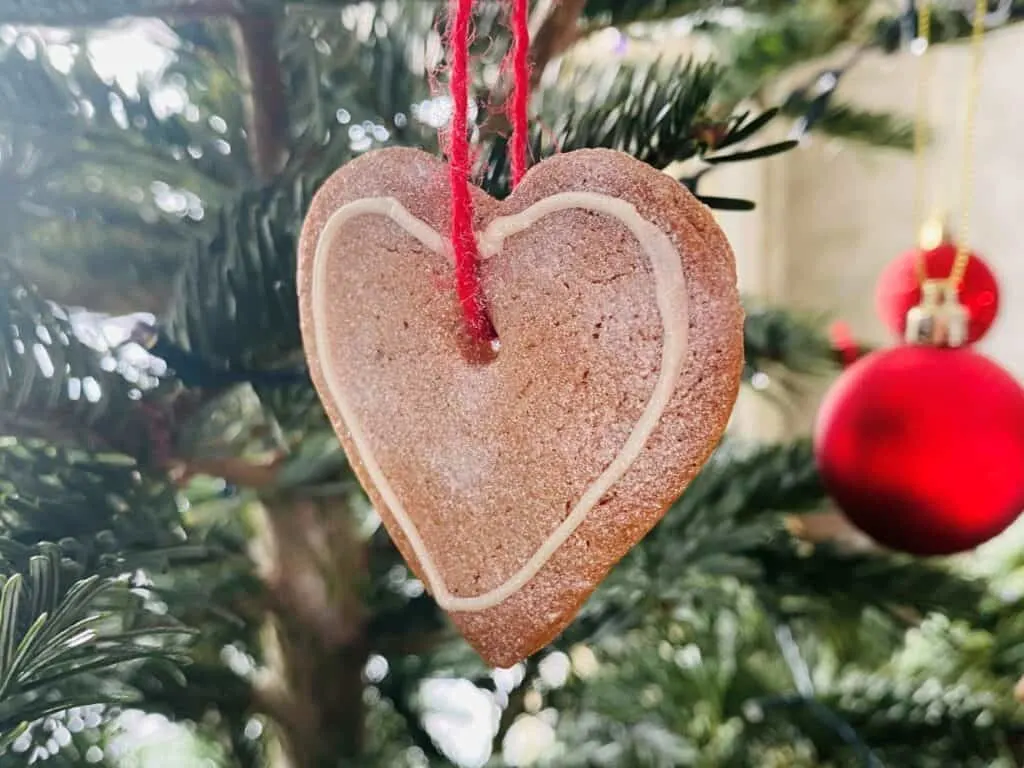 Have you made any Christmas cookies this year? Let me know in the comments!
Other Christmas Recipes
Mince Pies
Panettone
Shortbread