Mincemeat cupcakes are the perfect combination of mince pies and cupcakes.
If you are looking for a Christmas cupcake recipe that is quick and easy to make, this is ideal.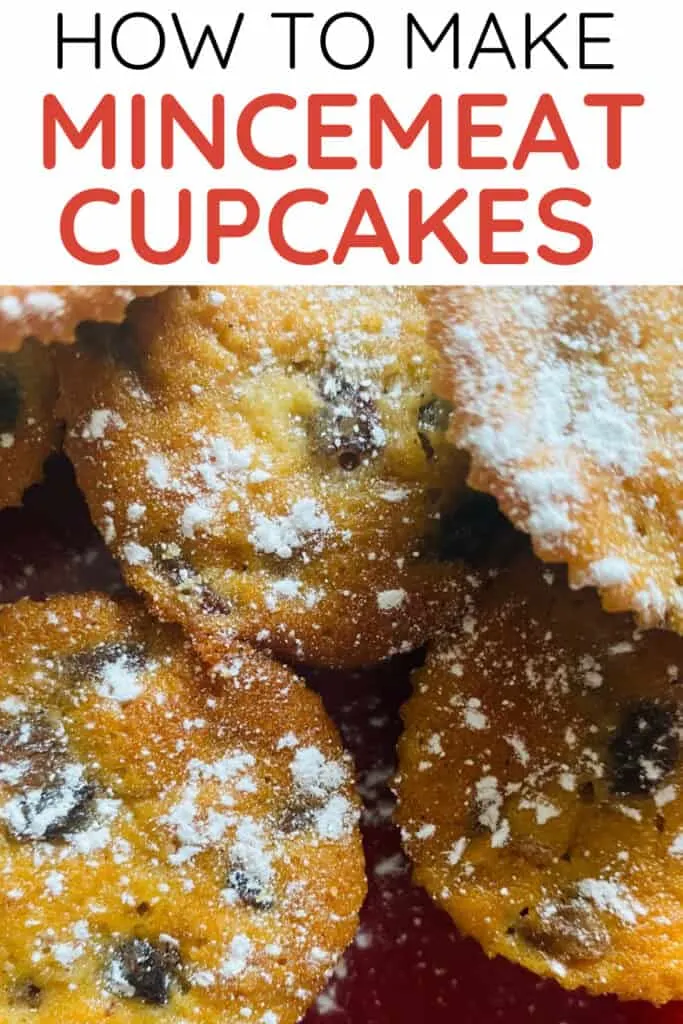 Making Mincemeat Cupcakes
The ingredients that you need for this recipe are exactly the same as for my basic cupcake recipe, plus a jar of mincemeat.
You can either make mincemeat from scratch, or buy a jar from the supermarket.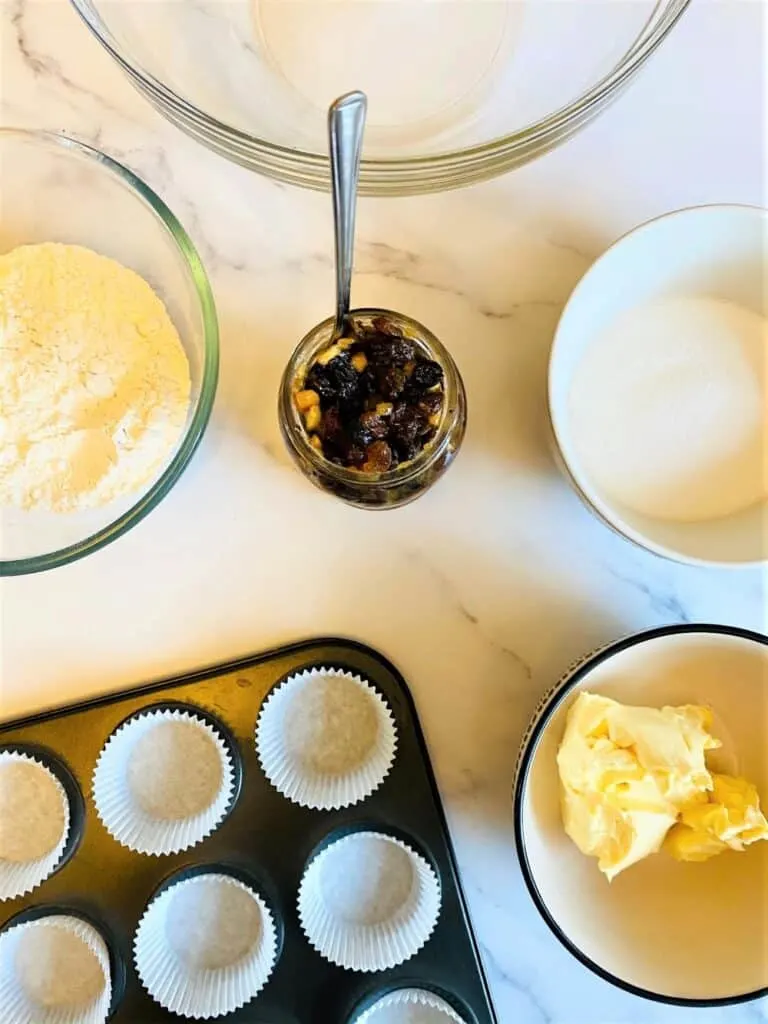 The steps are simple – cream the butter and sugar together in a mixing bowl before adding in the beaten eggs and vanilla extract.
Sift in the self raising flour before folding in the mincemeat.
Transfer the mixture to cupcake cases – you should have enough for around 16 cupcakes, or possibly more, depending on how high you fill your cases!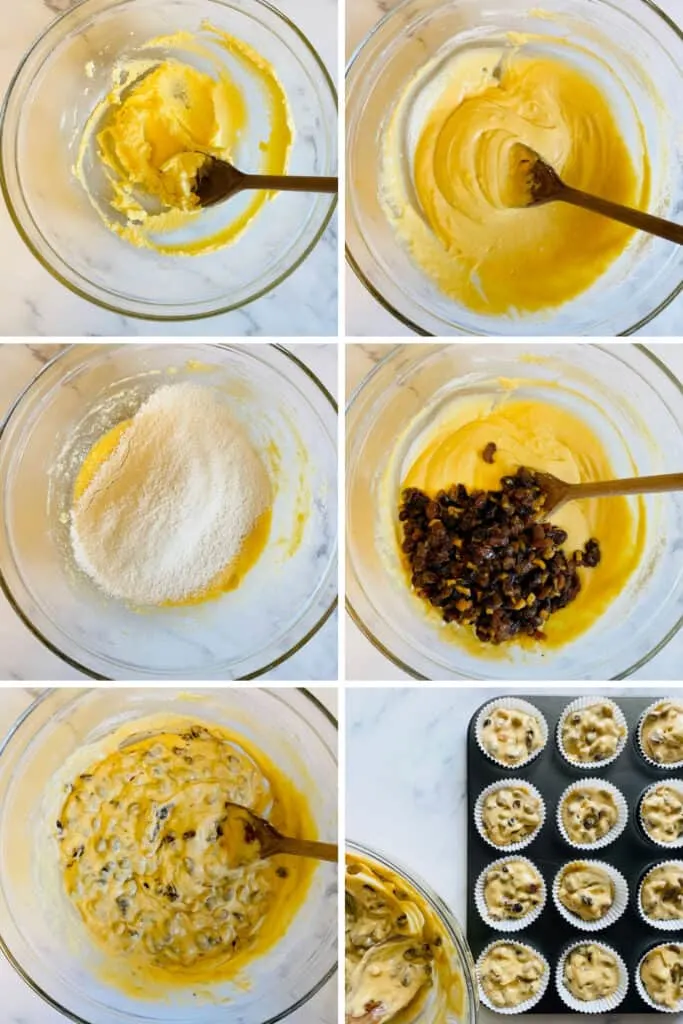 Transfer to a preheated oven and cook for 20 to 25 minutes. The cupcakes will be ready when they have risen and golden brown in colour. They should be springy to the touch.
Leave them to cool on a wire rack. They taste great warm, or you can leave them to cool completely before icing them.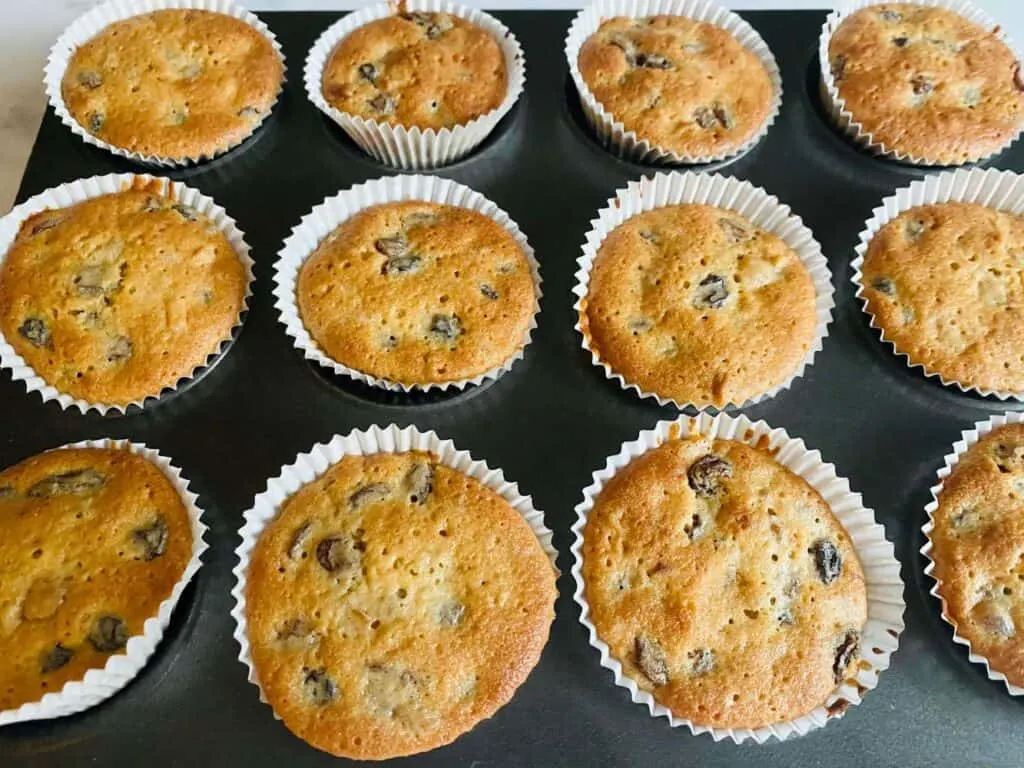 Storing Cupcakes
The cupcakes will last for up to 2 days in an airtight container.