Rock cakes – sometimes called rock buns – are a popular treat in the UK. They're also a favourite recipe in our house! The kids love to make them, and rock cakes are an easy recipe that requires minimal preparation.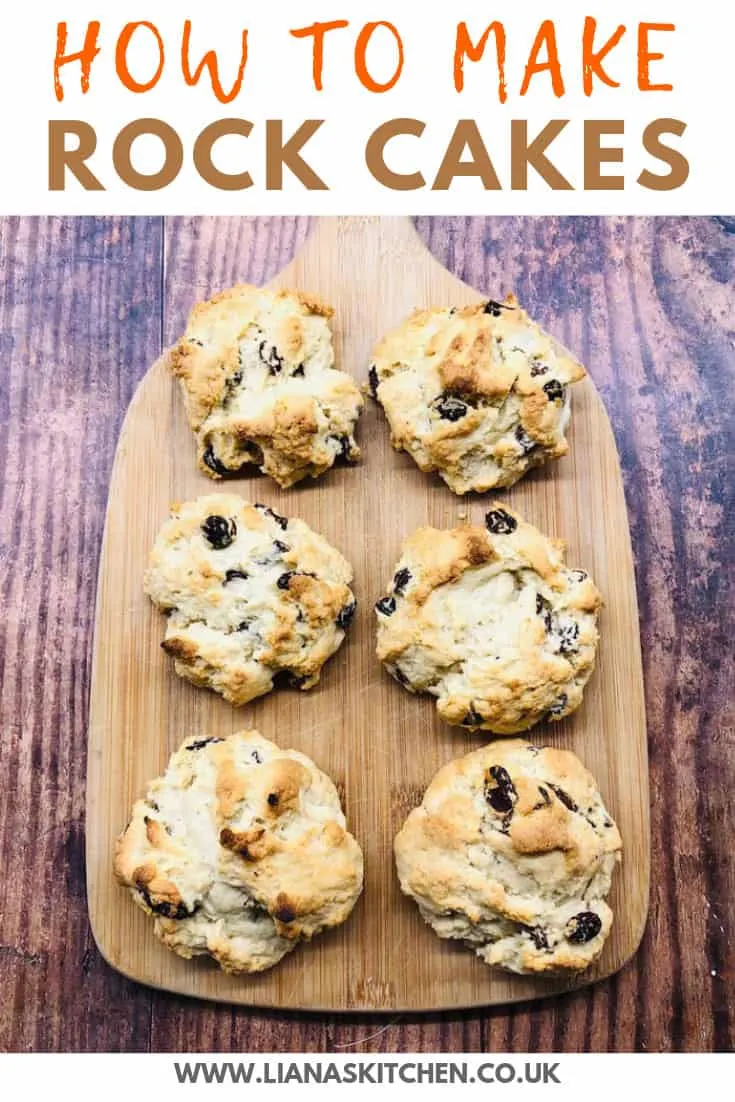 How To Make Rock Cakes
Making rock cakes doesn't require any fancy ingredients or preparation. But don't let the simplicity fool you into thinking they will taste any less special.
The recipes calls for ingredients that are found in most kitchen cupboards; self-raising flour, baking powder, sugar, salt, butter, egg and sultanas (or your choice of mixed fruit). Adding a little sprinkling of cinnamon adds a little twist to the taste, but this is entirely optional.
For step by step instructions and exact measurements please scroll down to the recipe card at the bottom.
What Fruit Should I Add To A Rock Cake?
We like to use sultanas but you can use either mixed dried fruits, or just sultanas/raisins on their own.
Tip: If you leave the sultanas to soak for 10 minutes in boiling water they will soften up and become much juicier. It will also help to stop them burning when they go in the oven.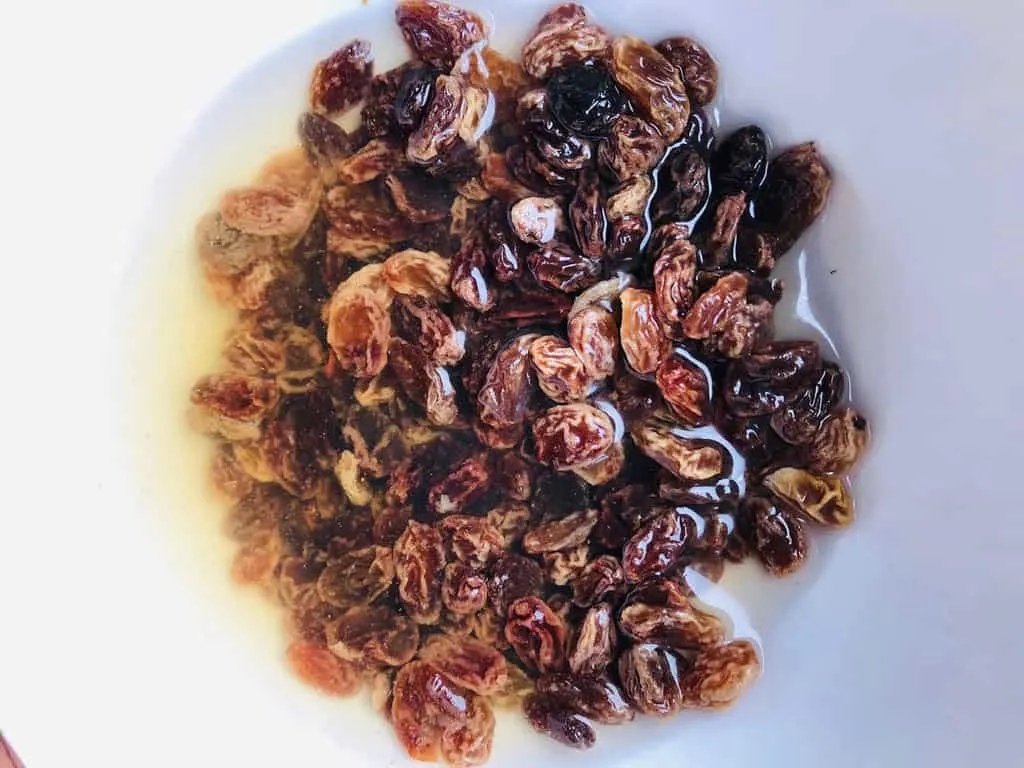 Whilst the sultanas are soaking you can start mixing together the other ingredients.
Combine all the dry ingredients together; the flour, baking powder, salt and sugar. Add in the butter and using your hands mix it up until you get a breadcrumb like texture.
After the sultanas have finished soaking you can stir those in.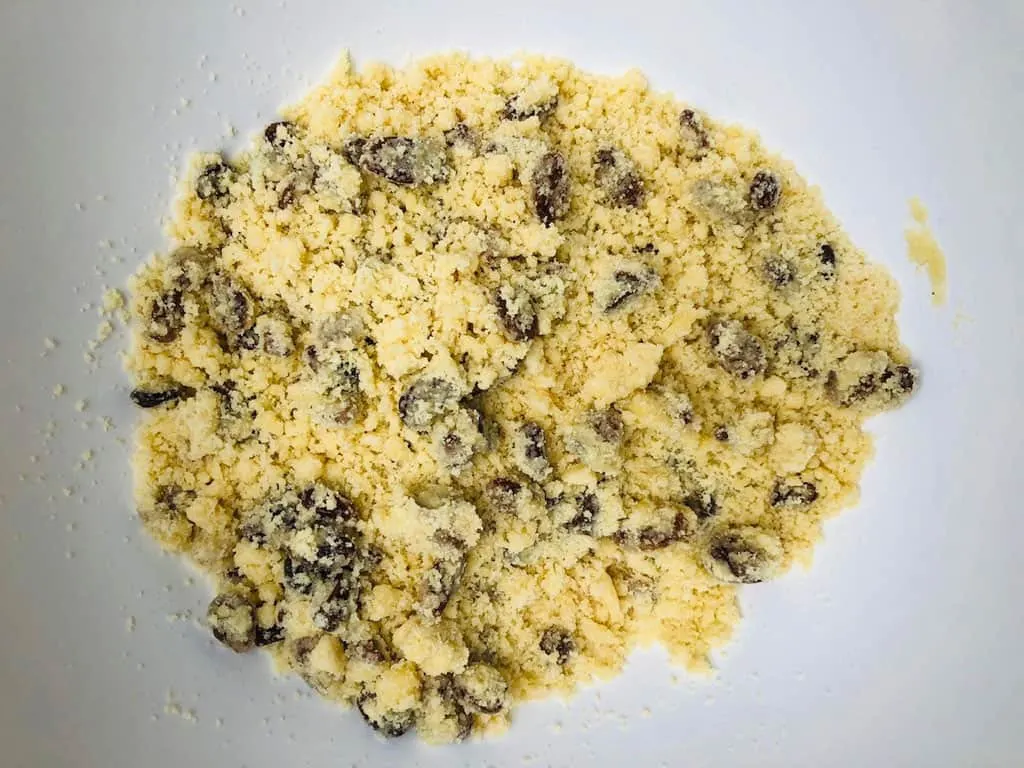 In a separate bowl/jug, beat the egg then add in the milk and vanilla essence. Pour this in to the above sultana and flour mix and stir until you've got a gooey and doughy mixture.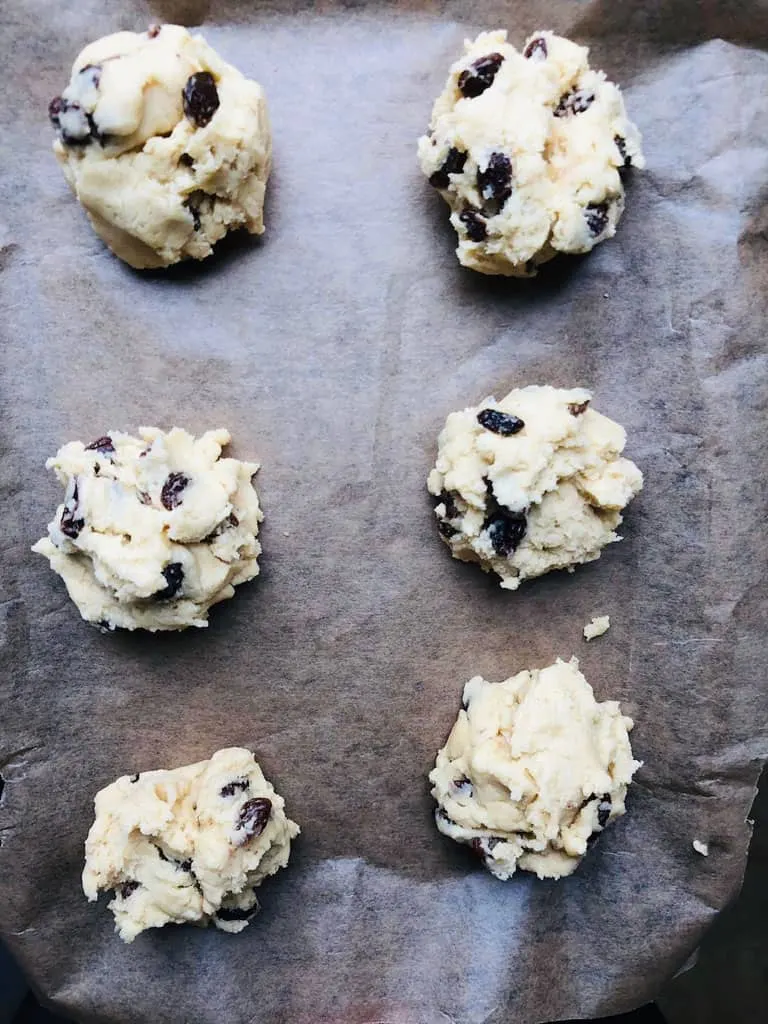 On a lined baking tray, use a large spoon to divide the mixture into about 8 small balls (about the size of golf balls). Cook in the oven until golden brown.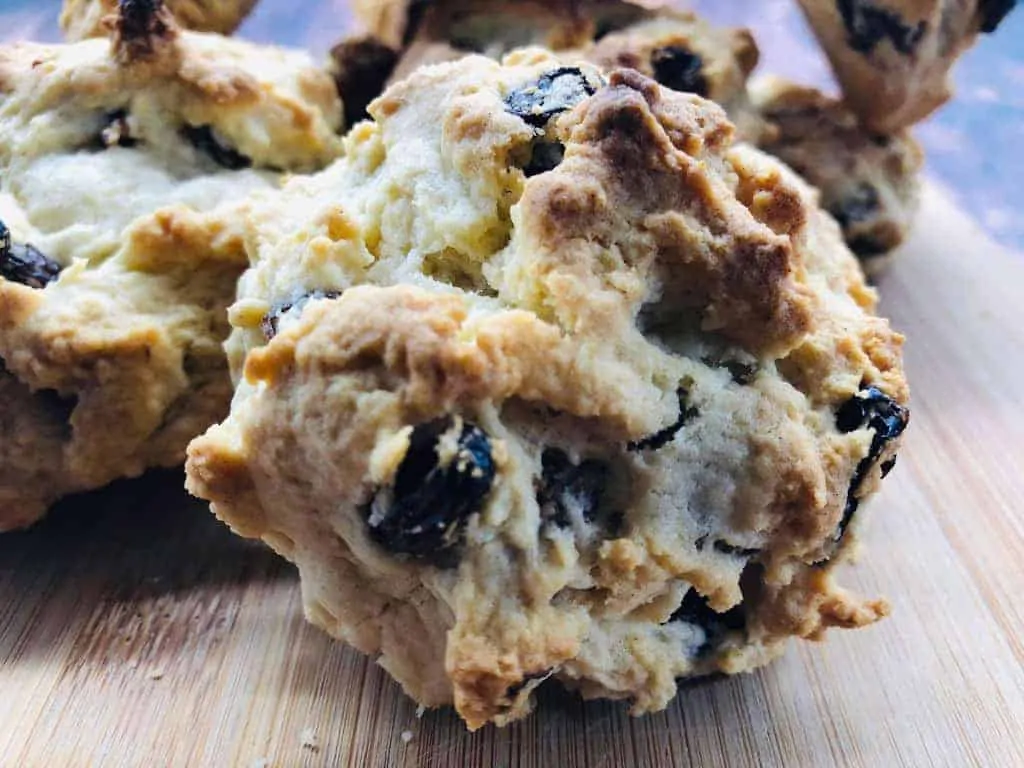 You Might Also Like: