Making apple cake is a great way to use up any excess cooking apples you might have. We usually make apple crumble when we have some Bramley apples to use, but every once in a while we'll make this cake instead – and it's always worth it!
How To Make Apple Cake
The basic ingredients you need to make this apple cake are;
self raising flour
sugar (I used light brown sugar)
butter/margarine (softened so that it's easy to mix in)
eggs
milk
apple – you can use either Bramley or Granny Smiths
The extras I love to add are cinnamon and sultanas. They give an extra comforting boost to an apple cake but you don't need to add them if you don't want to.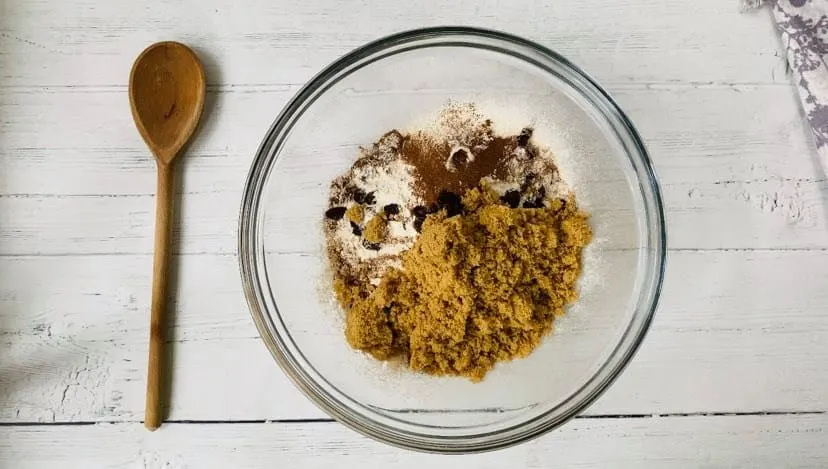 First of all, add all the dry ingredients to a bowl and stir them together. I usually add 2tsp of cinnamon as I love the taste of it, you can add less than this if you wish.
Next, add in the butter and mix it all together until it is well incorporated. You can use melted butter if it makes it easier.
Preparing the Apple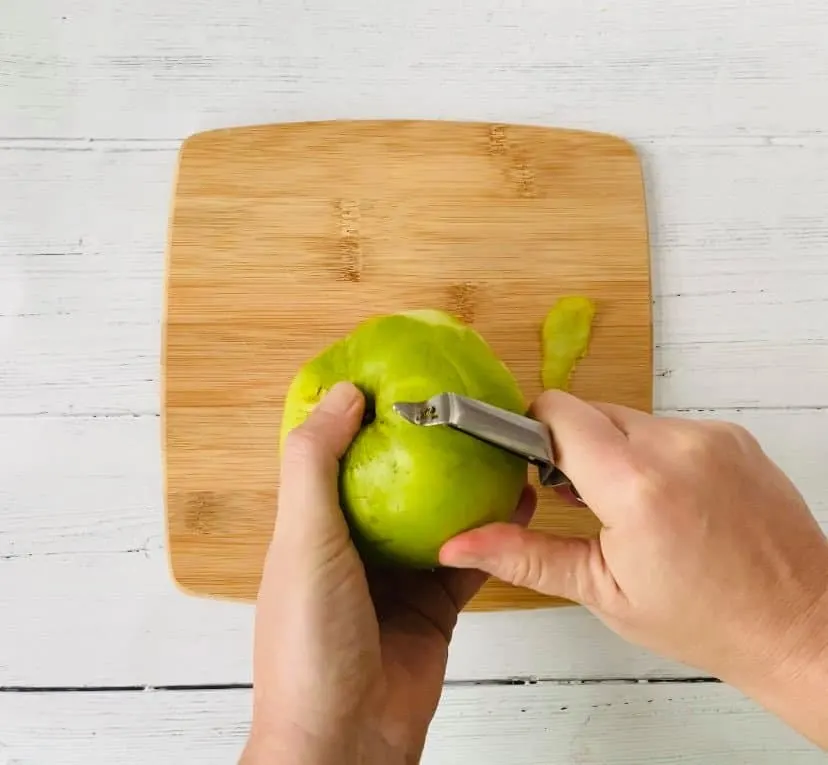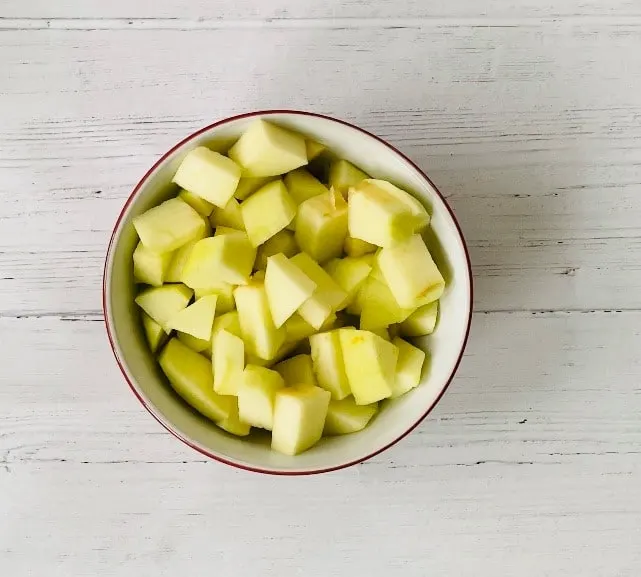 I use one large Bramley Apple, but you can use 2 Granny Smiths instead. I do peel mine before putting them in the batter – but you don't have to, you can leave the skin on if you prefer.
You can also decide how small you want to chop up the apple. I go for apple chunks as I quite like coming across them in my cake that way (see the close-up shot of them further down).
You can instead slice them up super small so that the chunks aren't that noticeable in the cake, but you'll still get the sweet apple taste.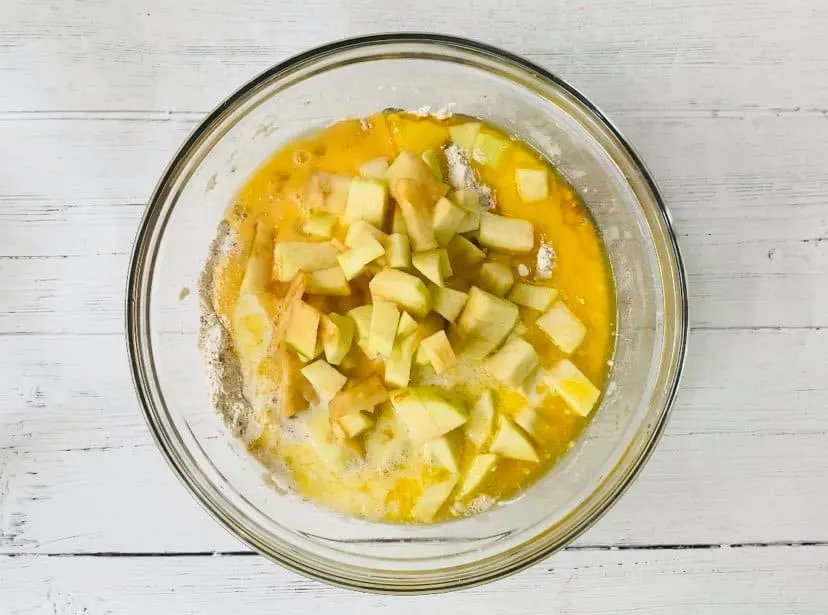 Next, add the beaten egg, milk and chopped apple and stir everything together.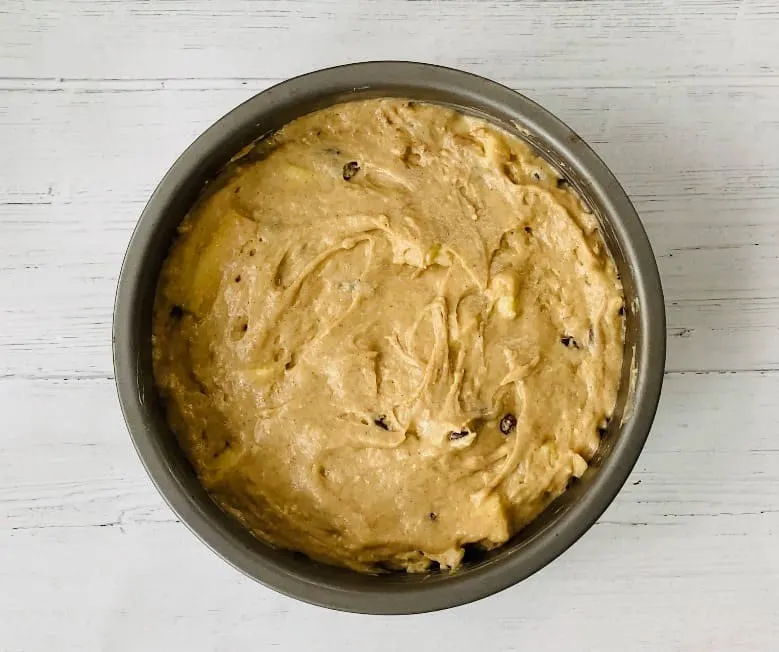 Transfer the apple cake batter to a greased/lined cake tin (I used a 20cm tin) and cook in a preheated oven – 180C/Gas Mark 4 (160C for fan).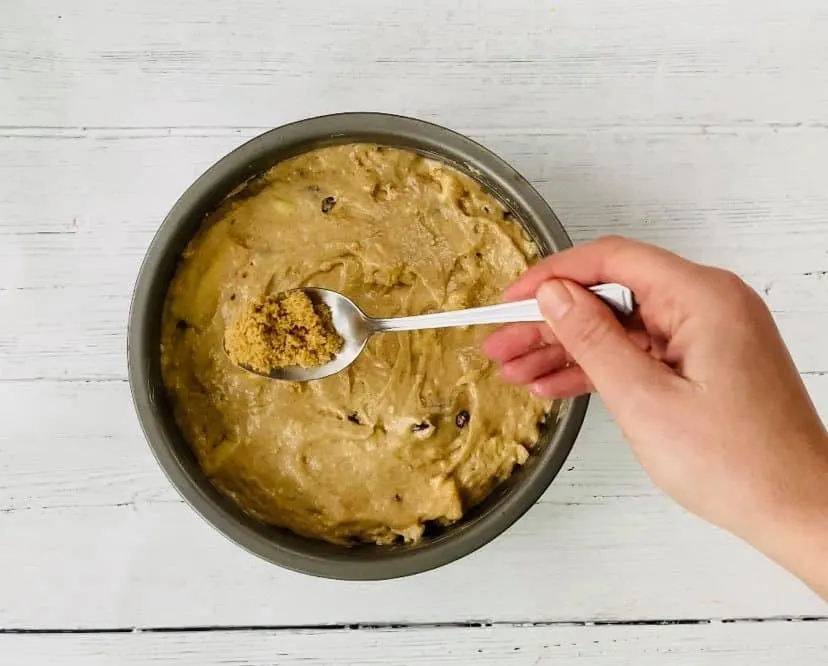 For some extra sugary crunch, sprinkle some brown sugar across the top of the batter in the baking tin before putting it in the oven.
Leave it to cook for 1 hour, checking on it at 40 minutes to make sure the top isn't burning. If it looks ready, insert a metal skewer or sharp knife, and if it comes out clean it is cooked.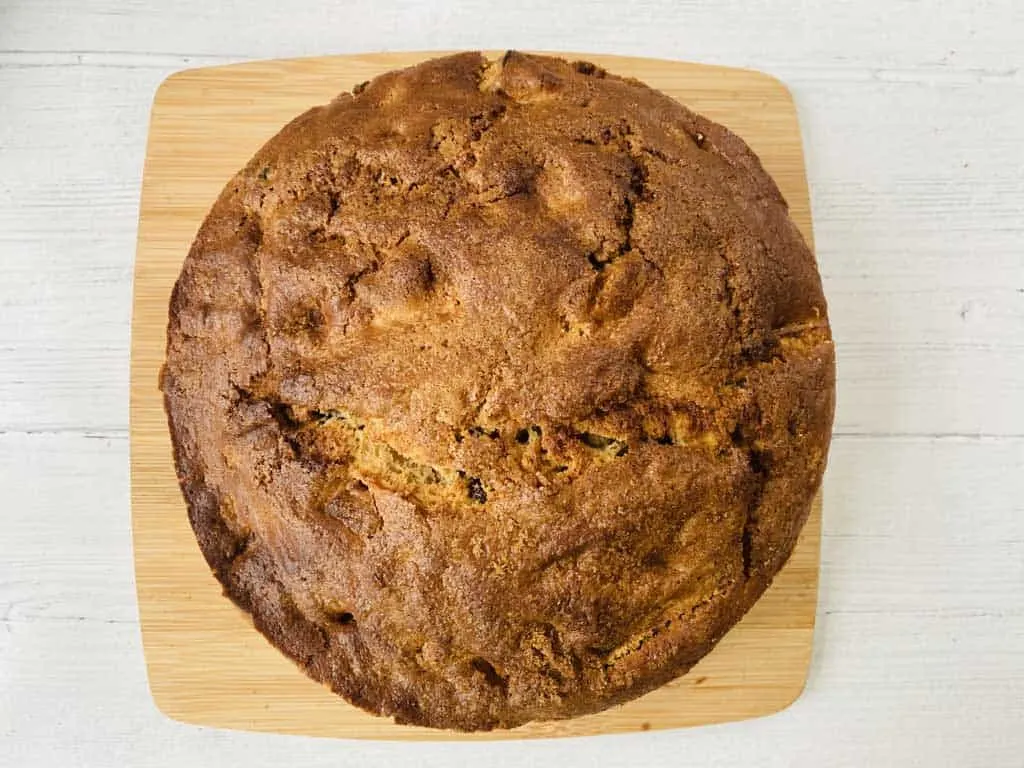 Leave it to cool for 15 minutes before removing it and leaving it to cool some more on a wire rack before slicing it up.
For the ultimate in comfort, serve it with some yummy custard!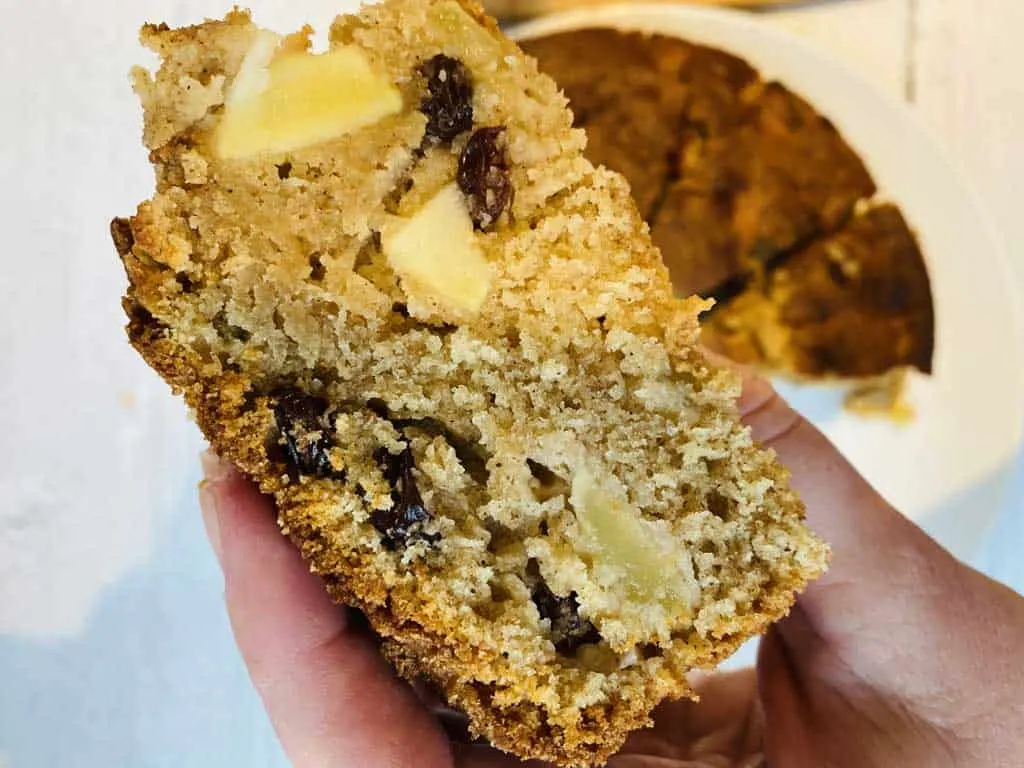 Let me know in the comments if you make this cake – I'd love to hear how you enjoyed it!