If you are looking for some sweet potato recipes to gather some inspiration for your next meal, you've come to the right place.
Sweet potatoes are a delicious and versatile vegetable that are packed to the brim with goodness (especially if you leave the skin on!)
I absolutely love the taste of sweet potatoes, whether they've been mashed, baked or whizzed up in a soup – they really are a great vegetable to use in a variety of recipes.
I will be updating this list of recipes as I make more involving sweet potatoes – let me know in the comments what you like to make with sweet potatoes!
1. Sweet Potato Fries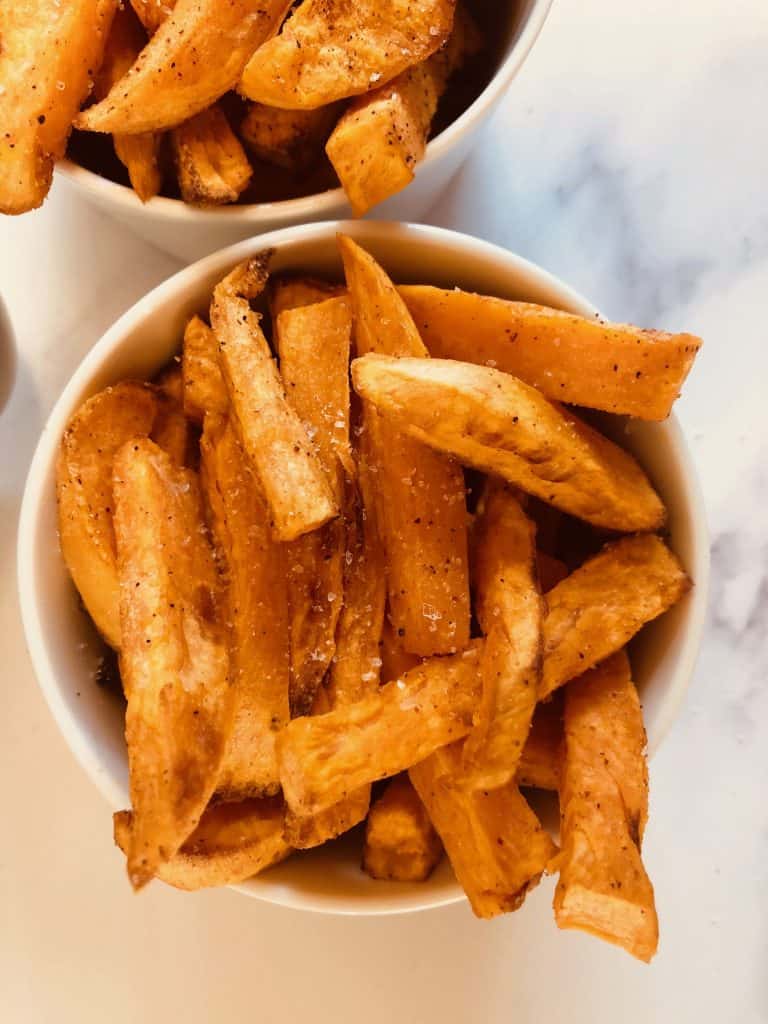 Sweet potato fries taste absolutely amazing! These ones were made in an air fryer but they can just as easily be made in the oven. Sprinkle your favourite spices over them before cooking to add a twist to the taste (I love adding paprika), or just leave them plain.
Check out the recipe: Sweet Potato Fries
2. Roasted Sweet Potatoes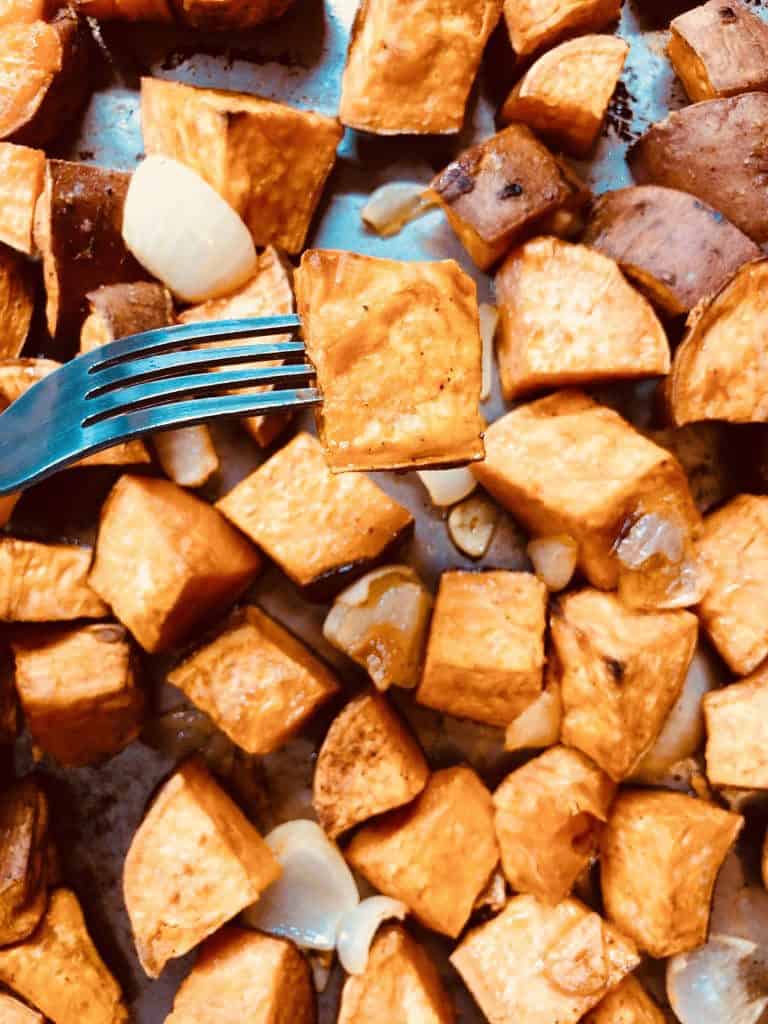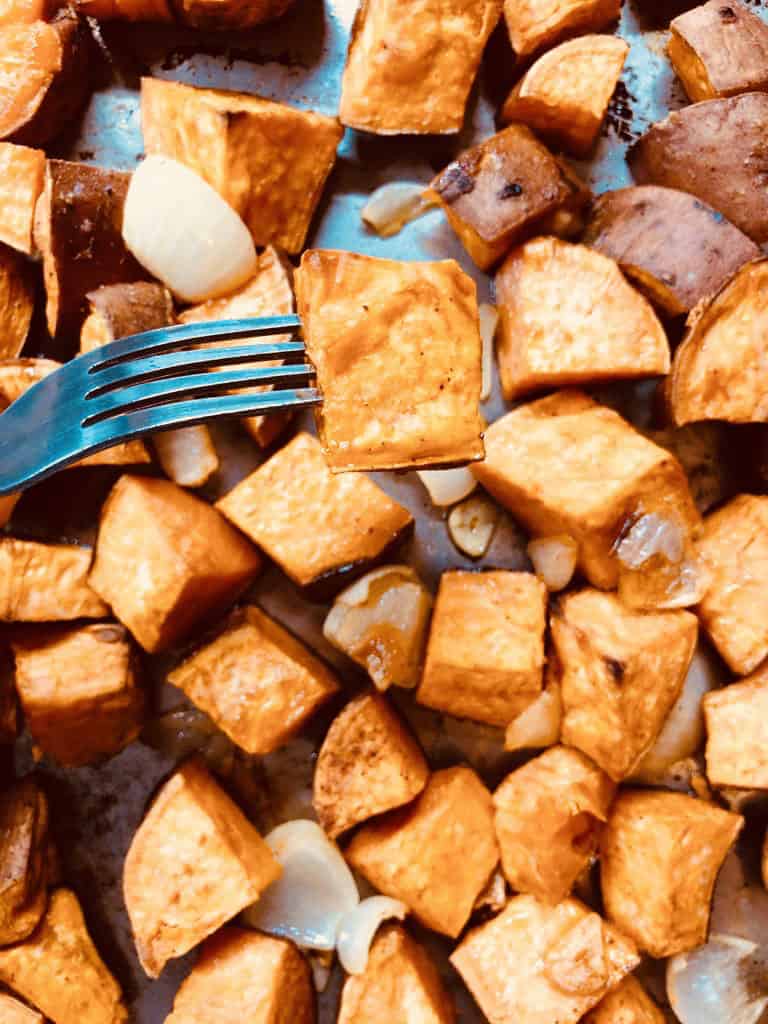 Another quick and easy sweet potato meal that can be made in an oven or an air fryer. Chop them up into chunks, brush them in oil and enjoy some very tasty roasted sweet potatoes – it makes a change from regular white potatoes!
Check out the recipe: Roasted Sweet Potatoes
3. Carrot and Sweet Potato Soup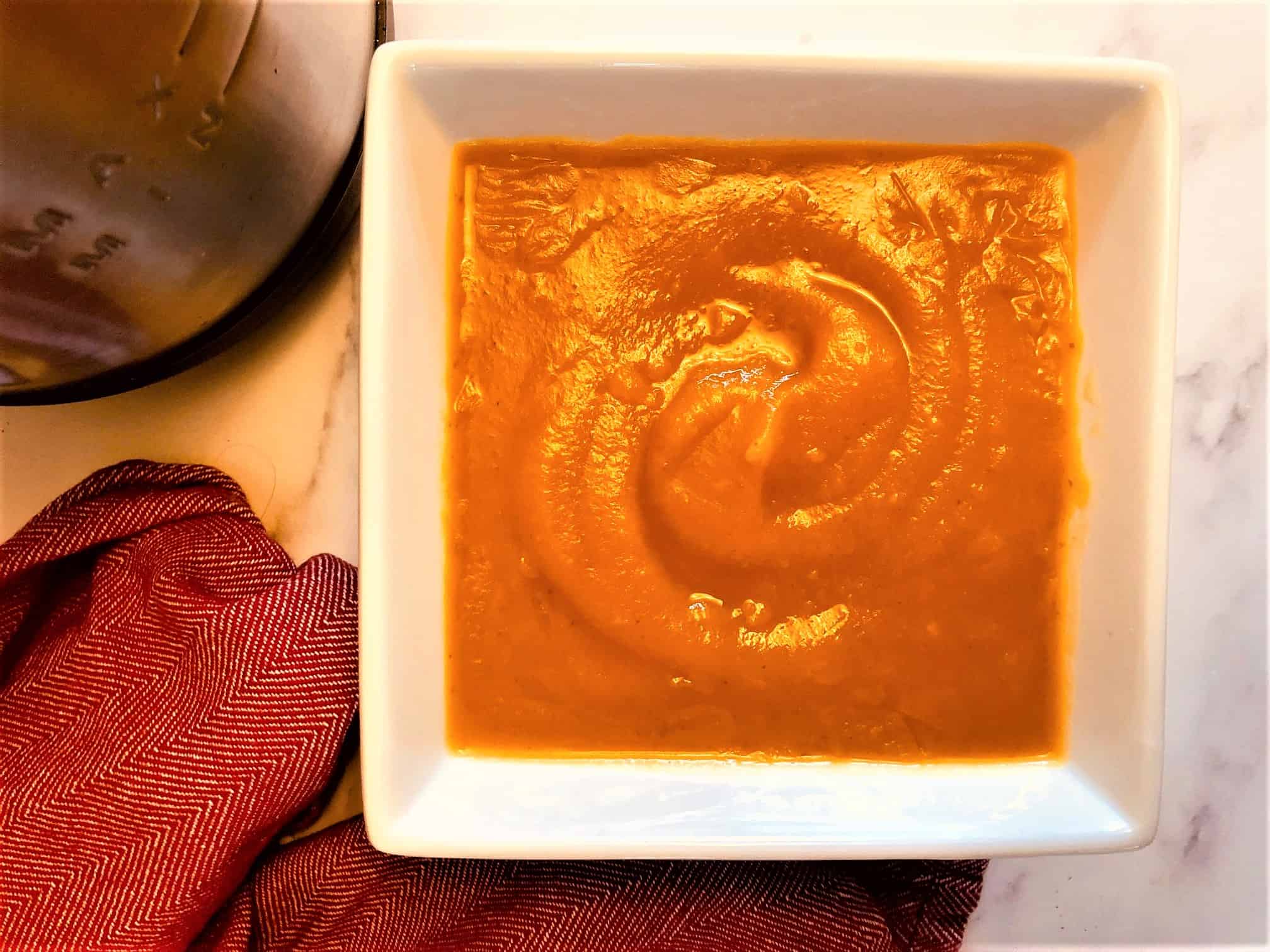 Carrot and sweet potato soup is made from just a handful of ingredients. The sweet potato ensures this soup comes out lovely and smooth – and the combination with carrots produces a tasty, filling and nutritious meal. I made this soup in my soup maker, but it can be made in a pot too and blended with a hand blender to whizz it up velvety smooth.
Check out the recipe: Carrot and Sweet Potato Soup
4. Butternut Squash and Sweet Potato Soup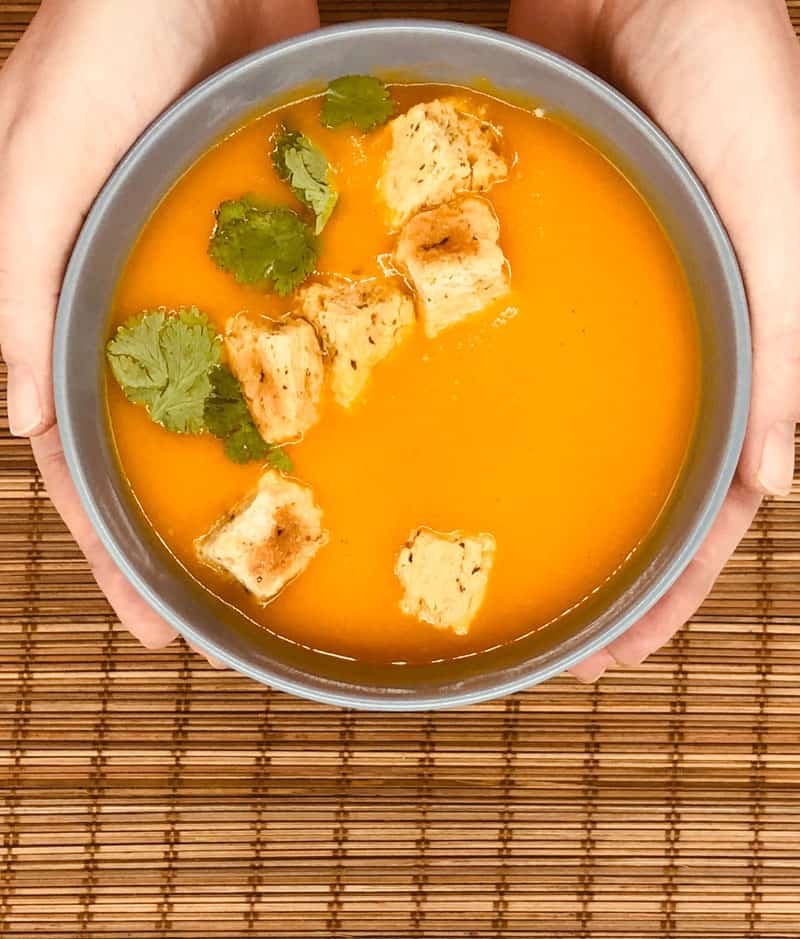 Butternut squash and sweet potato taste delicious together. And when they are cooked and blended into a soup they create the perfect comforting soup. Topped with some garlic and herb croutons for some extra crunch.
Check out the recipe: Butternut Squash and Sweet Potato Soup
5. Jamaican Jerk Sweet Potato Soup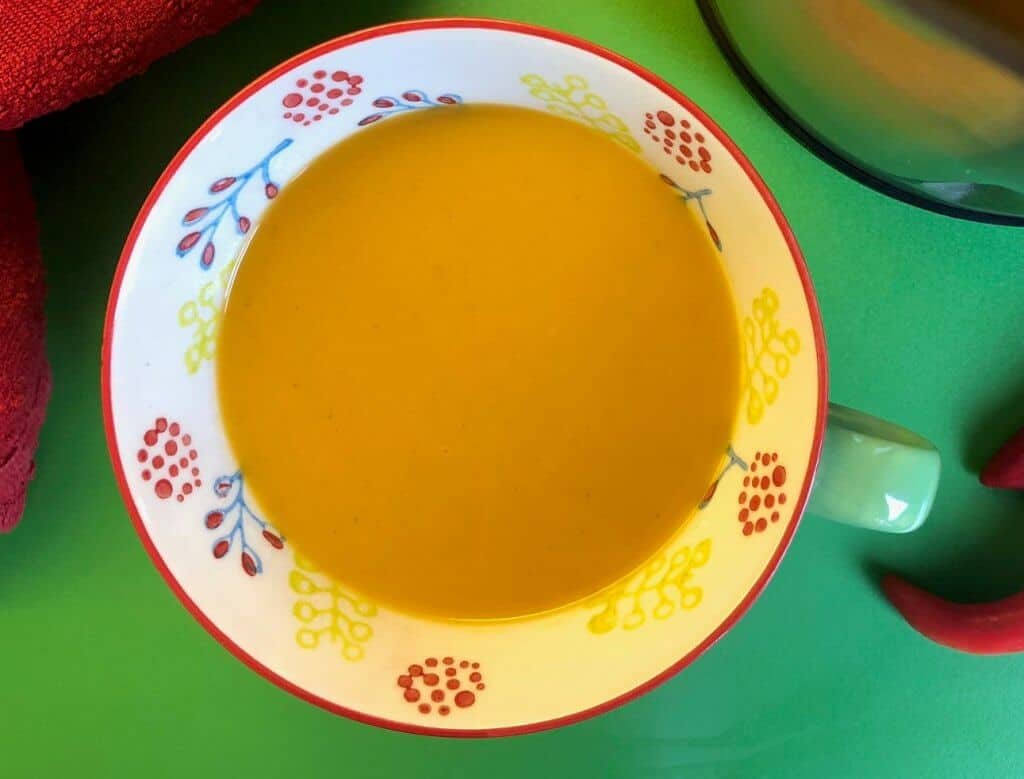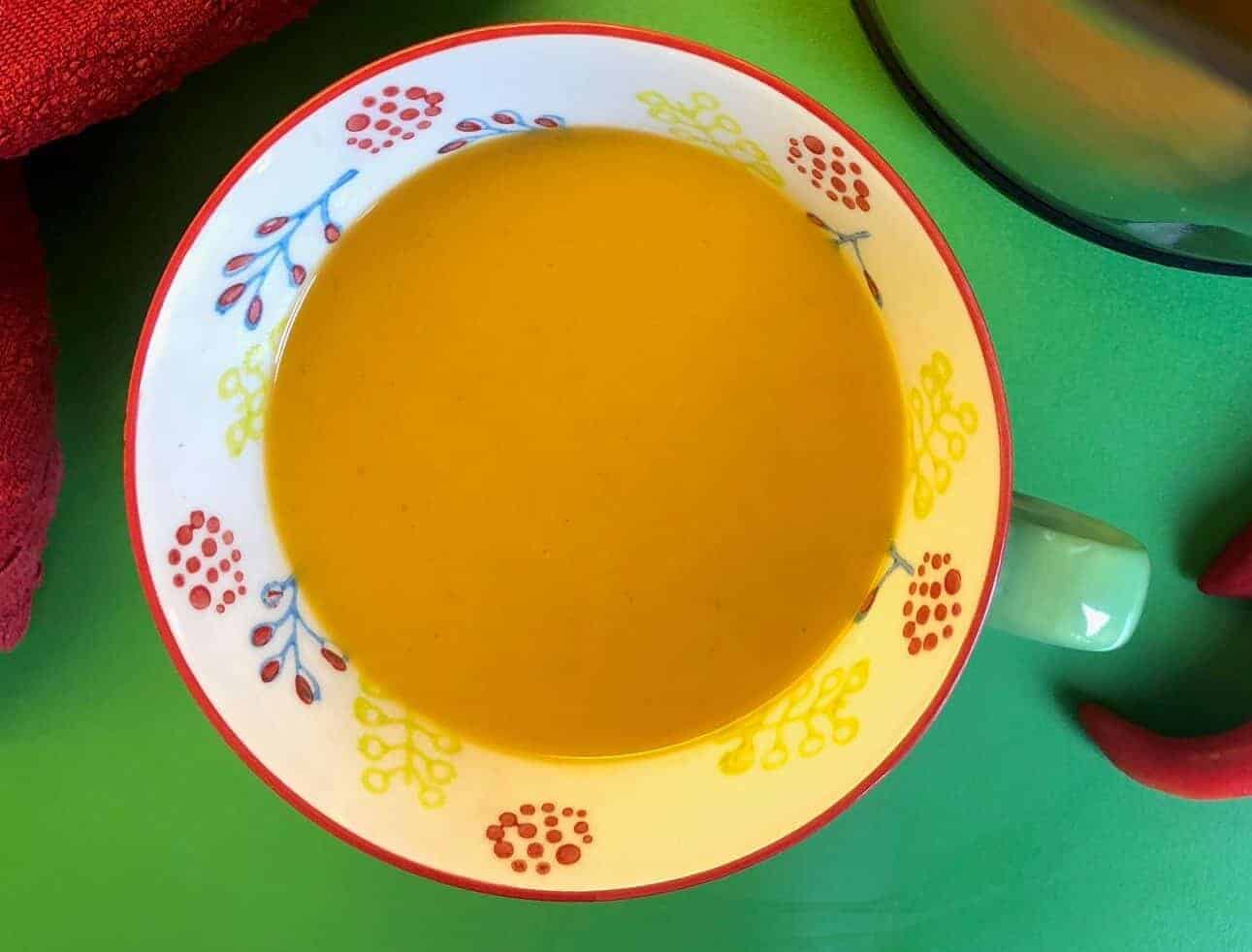 Add a bit of Jamaican spice to your soups by combining a deliciously tasty sweet potato with some jerk spice mix. Add in a red chilli for some extra heat!
Check out the recipe: Jamaican Jerk Sweet Potato Soup
6. Sweet Potato and Red Chilli Soup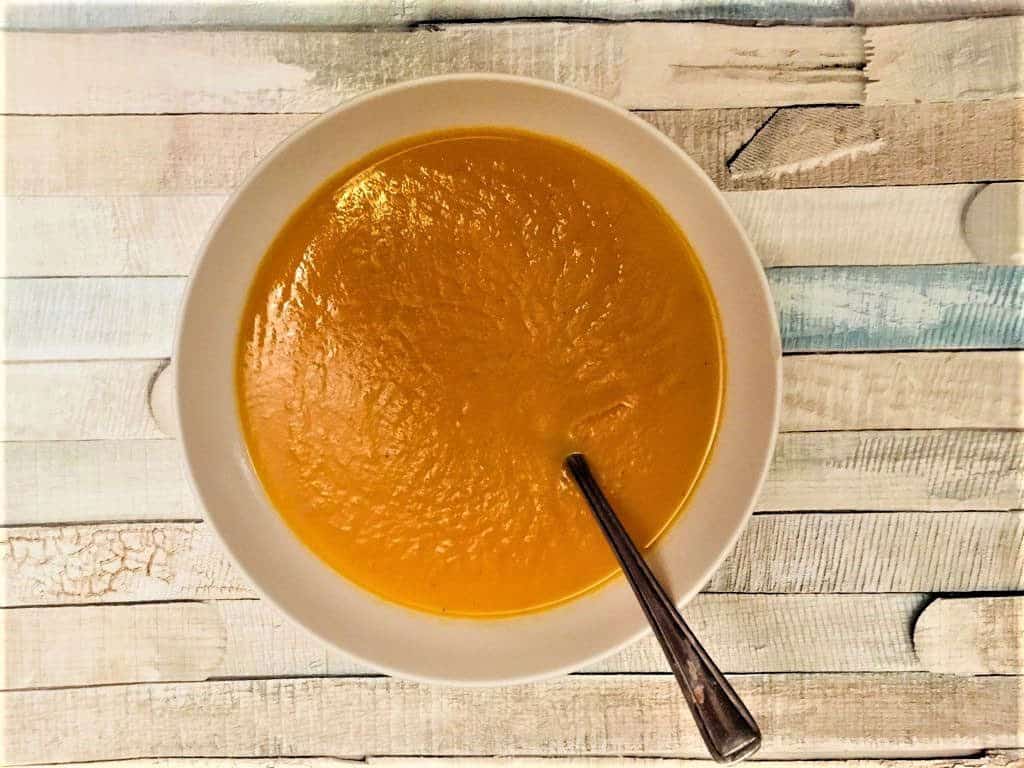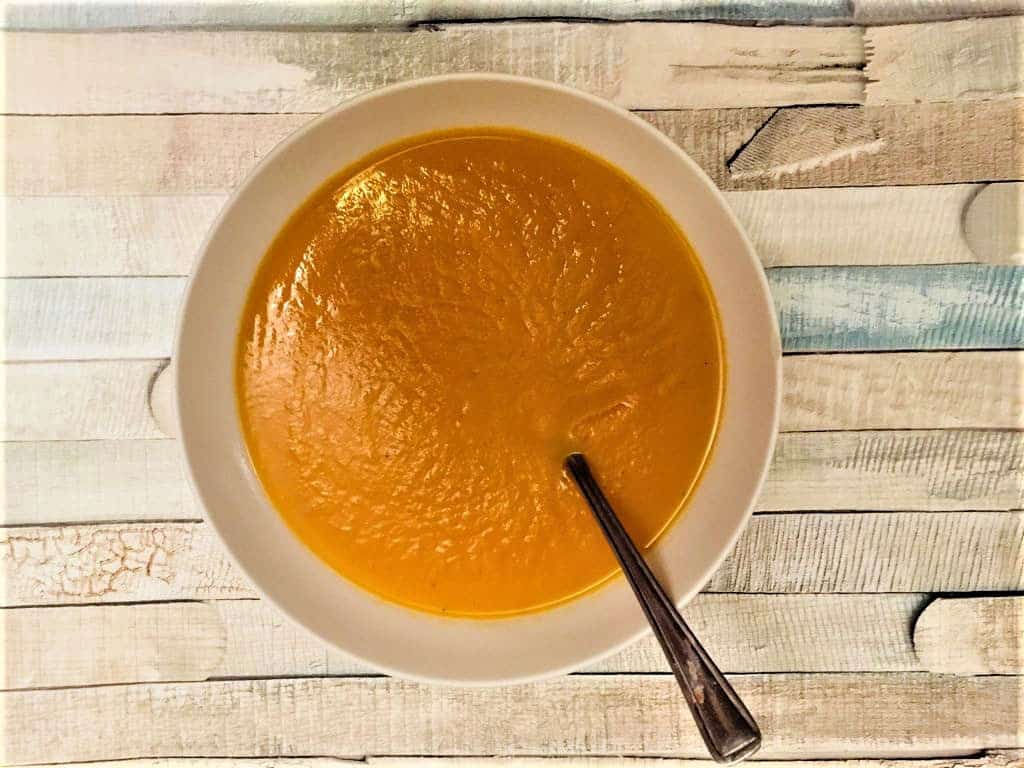 This sweet potato soup packs a warming punch thanks to the included red chilli. It's a quick and easy to make with only 4 main ingredients required (sweet potato, red chilli, garlic and onion (you'll also need stock).
Check out the recipe – Sweet Potato and Chilli Soup
7. Slow Cooker Sweet Potato and Red Lentil Curry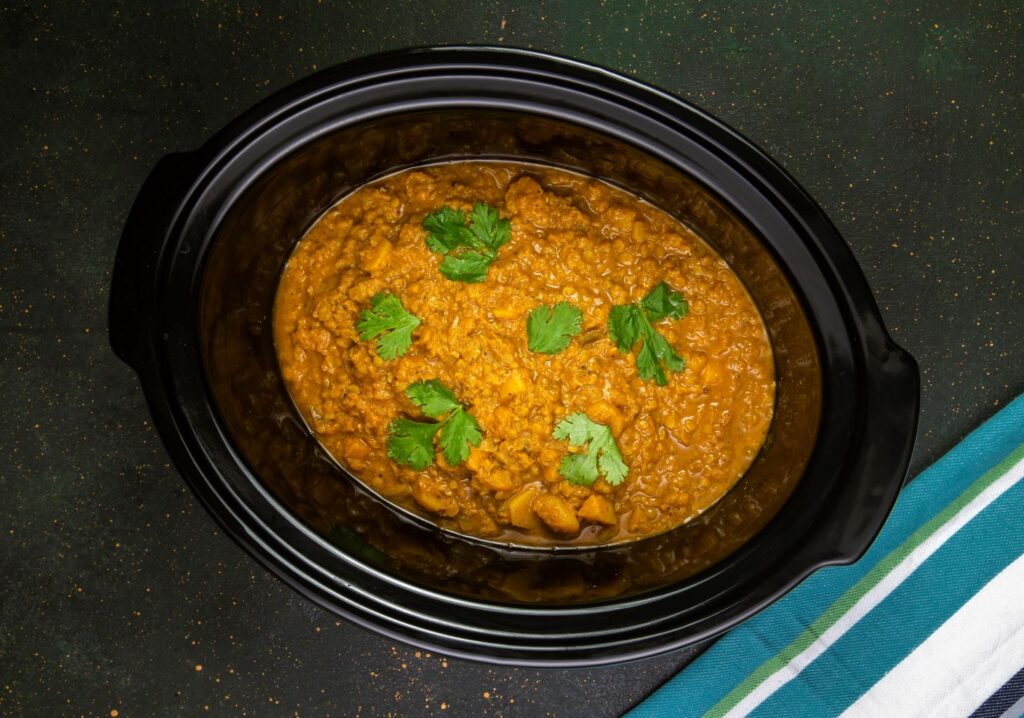 Slow cooker sweet potato and red lentil curry.
Currently, this list is quite heavy on the soups – which if you are a long time reader of this blog you will know how much I love my soups 🙂 I've got lots more sweet potato recipes to add to this list that doesn't involve soup (!) so do check back soon, or if you like, comment below to let me know your favourite recipe involving sweet potatoes!