Fruit salad is a recipe that can be enjoyed for breakfast, a healthy snack, or even as a dessert.
Although it is a food often associated with the summer, it is perfect for all round enjoyment!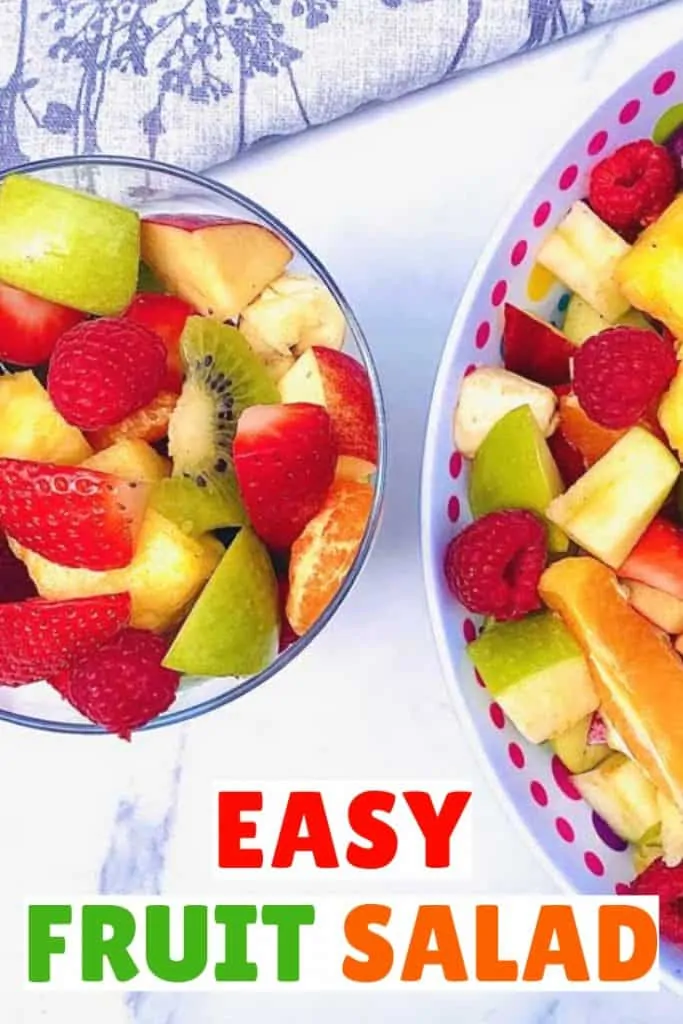 Making Fruit Salad
The beauty of making fruit salad is you can pick all your favourite ingredients, as well as use up any fruit before it goes off. You can choose to make a tropical themed fruit salad or opt to only include locally grown ingredients in season.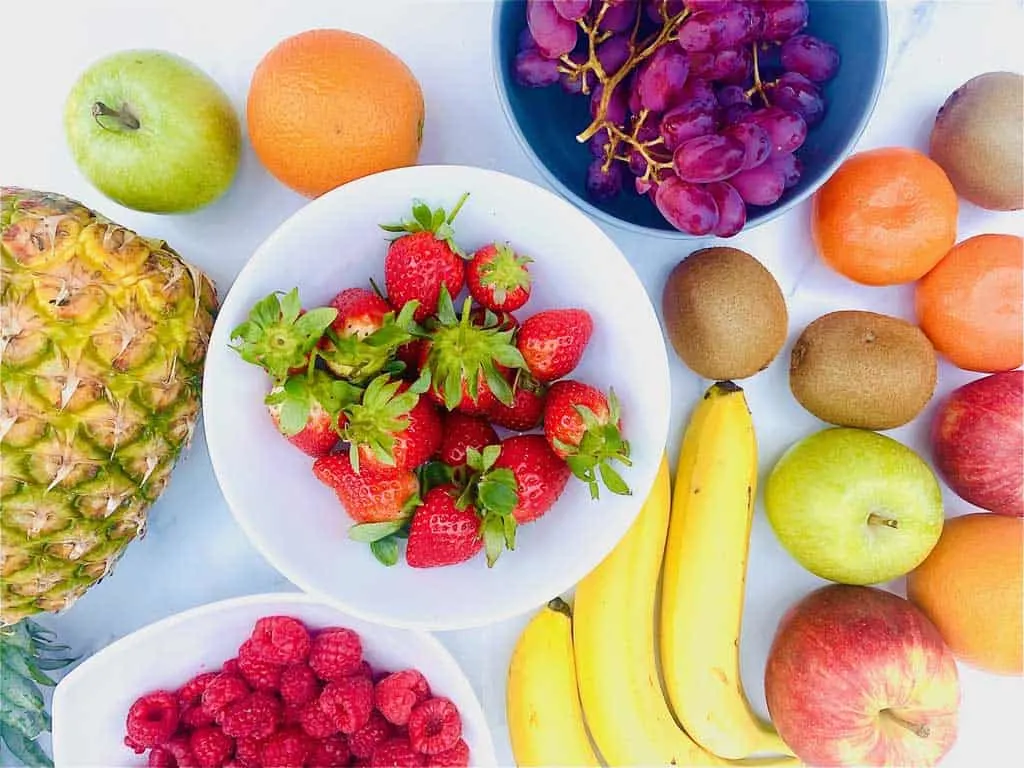 The list of ingredients that you can choose from is huge.
For this fruit salad I used; strawberries, bananas, pineapple, kiwi, apples, satsumas and grapes.
Gather all the ingredients together that you want to include and prepare them.
How To Stop Fruits From Browning
Prepare fruits that will brown easily last of all, and only just before you are about to serve the fruit salad. These include apples, pears and bananas.
To stop, or at least slow down the browning of these fruits, you should wrap the prepared salad in cling film to prevent air getting to them.
You can also pour an acidic liquid such as orange or pineapple juice over them – this is one of the options for changing up the style of this tasty dish.
Putting The Fruit Salad Together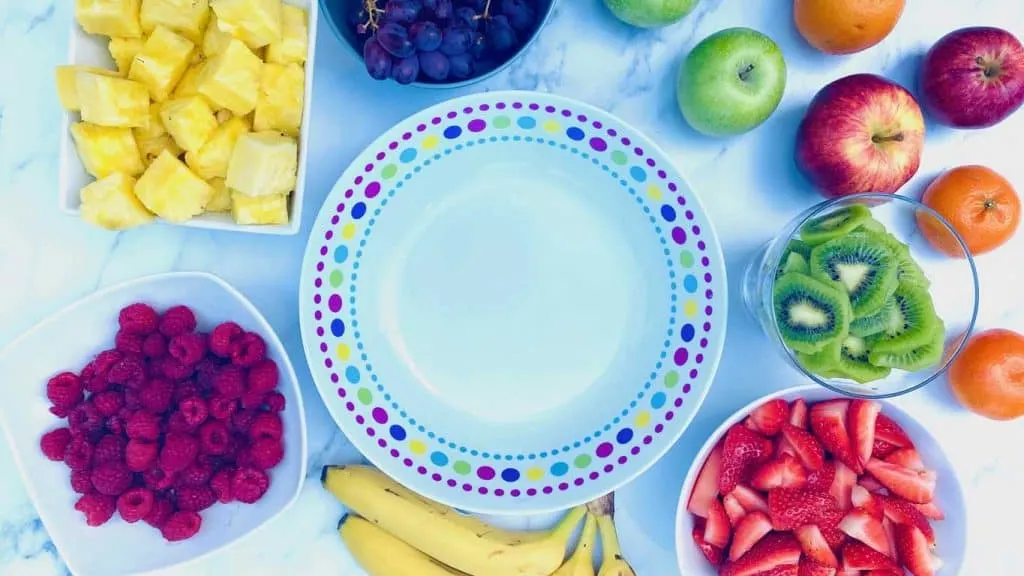 Once you've prepared as many of the ingredients as you can it's time to put them altogether. Use a large bowl that can hold them all and put them in, gently mixing them together so that they are evenly distributed.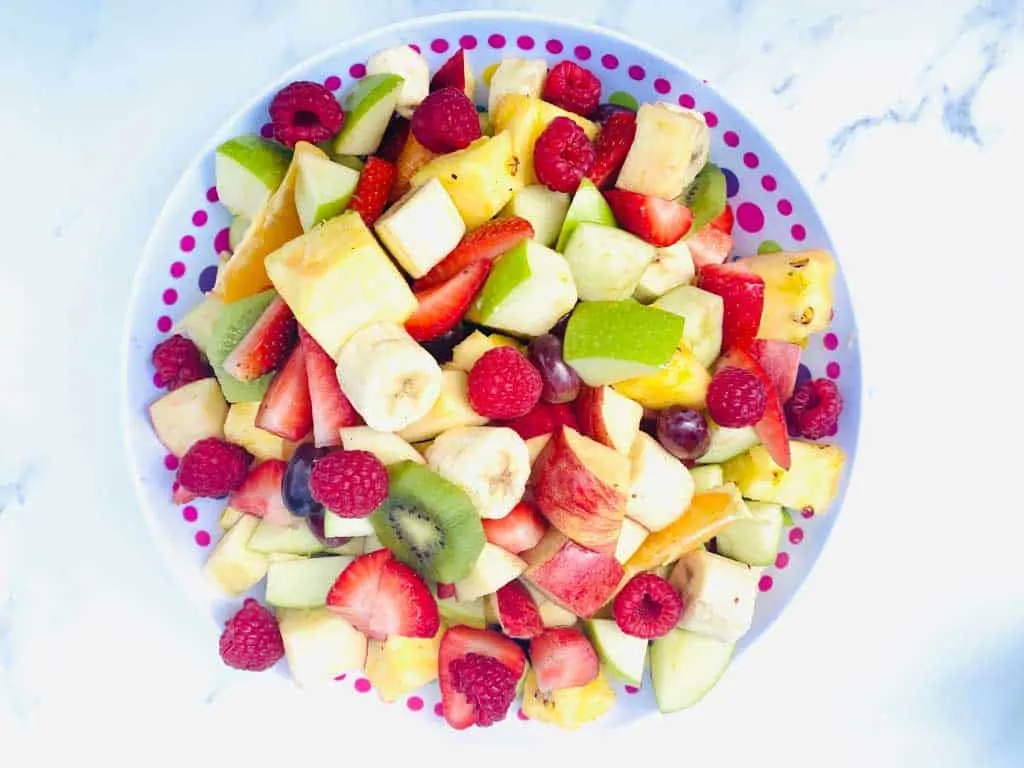 If you are not going to be serving it straight away, cover it with some cling film and leave it in the fridge until you need it.
Serving Suggestions
You can enjoy it exactly like this, allowing guest to help themselves by scooping some out with a large serving spoon.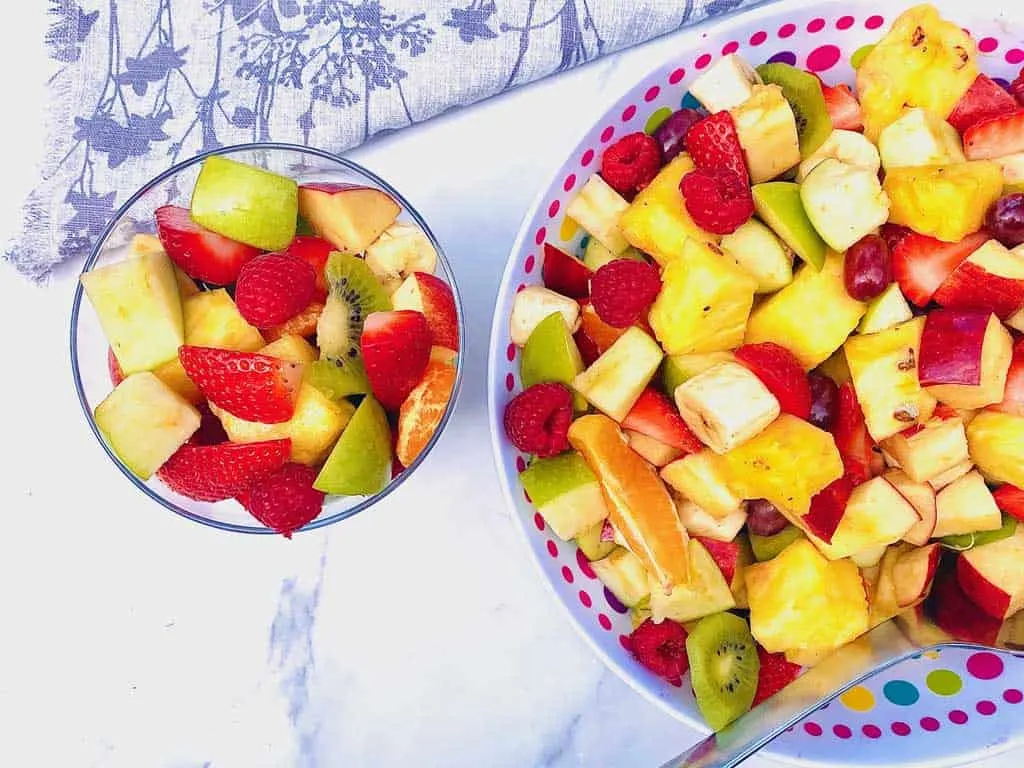 You can leave some optional toppings that can be added on a per bowl basis to cater for different tastes;
Yoghurt
Juice (pineapple, orange, tropical juices work well)
Honey
Melted chocolate for dipping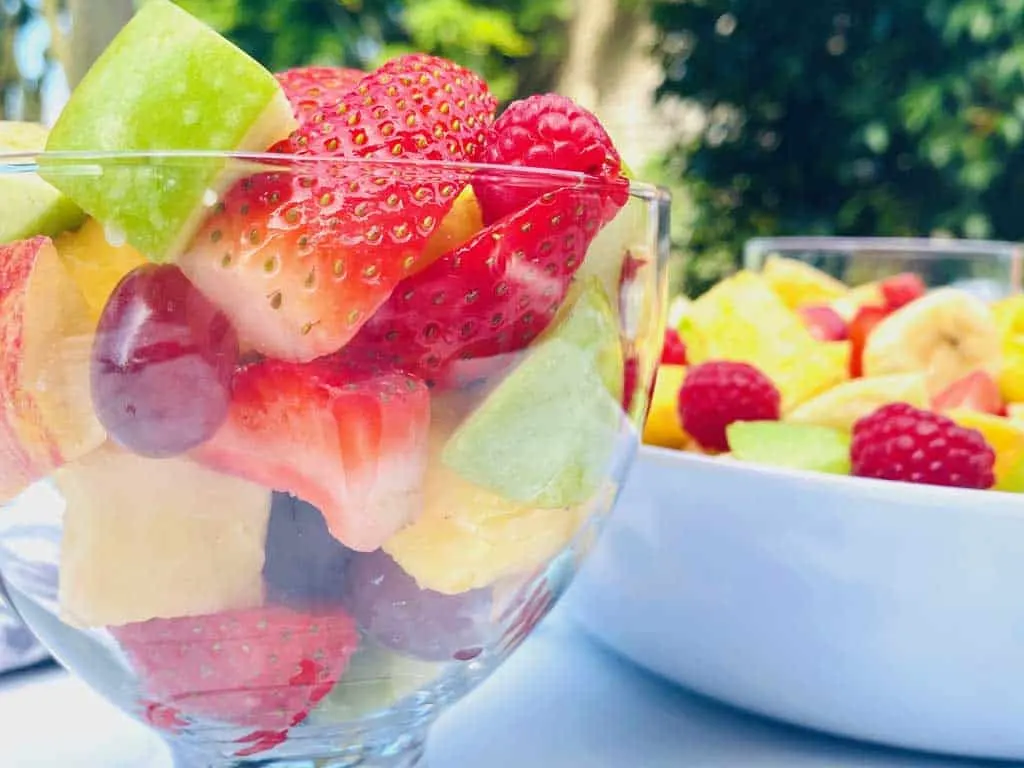 You can choose to serve it in bowls, or leave kebab style sticks for people to skewer up as they wish and make their own fruit kebabs.
How do you like your fruit salad? Let me know in the comments!