Fruit kebabs are the perfect way to make a fruit salad more exciting. A great option is to make the fruit salad in one large bowl and then people can grab a kebab stick and create their own personalised fruit skewers!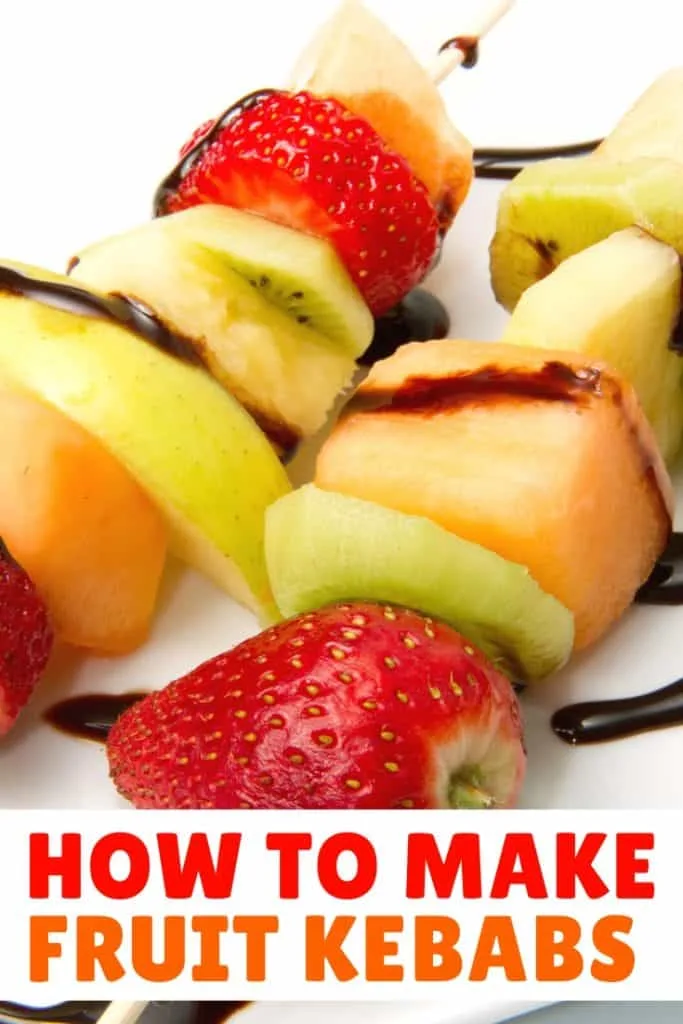 Making Fruit Kebabs
They are super easy to make, just grab whatever fruits you have on hand, peel them and chop them up, then slide them on a kebab stick. If you don't have any metal kebab sticks use some wooden ones.
Most fruits work on a fruit kebab so just choose what you have available – you could include banana, mango, pineapple, strawberry, raspberry, kiwi or melon. If you want to sweeten it up a little more you can brush a little maple syrup or honey across them.
Side note: if you are using apples and/or bananas, be aware that they will start to change colour as soon as you cut them and expose them to air. Try to leave these until the end to prepare, and if you can, brush them in some lemon juice. They will still taste fine when they are 'browned' but they won't look so appealing.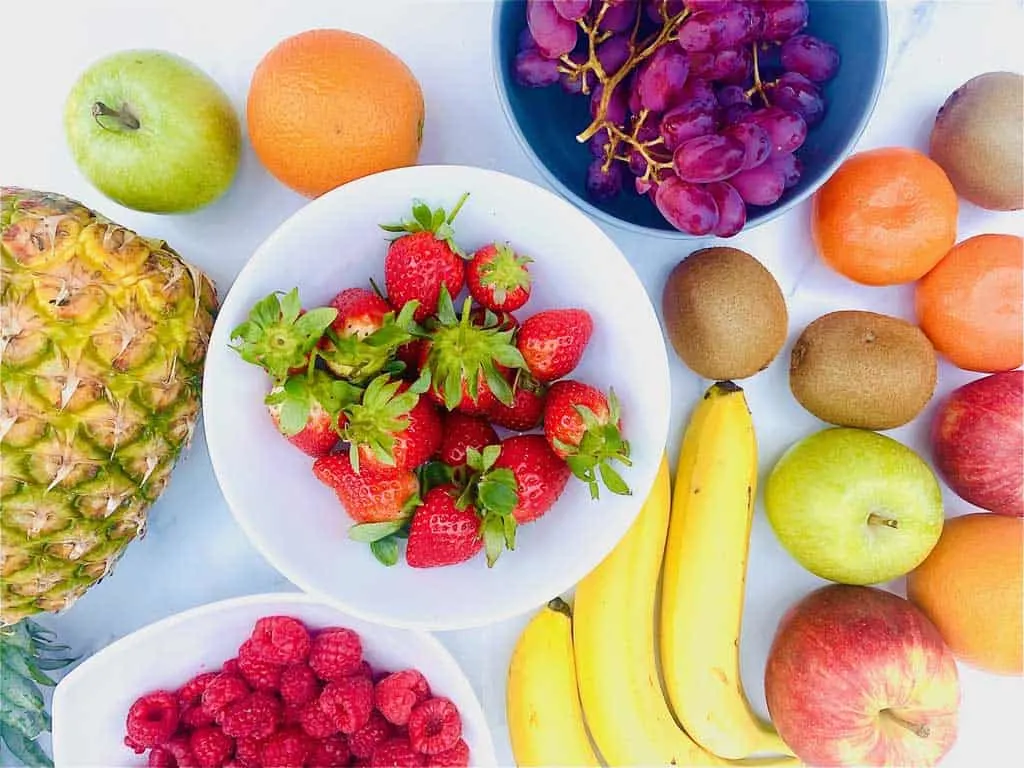 Grilling Fruit Kebabs
There is something about grilling them that makes them feel more treat like than if you were just to have them cold. If you are serving fruit salad at a BBQ then it makes perfect sense to give guests the opportunity to grill the fruit kebabs. Alternatively, they can be made in an air fryer, if you have one, or simply under the oven grill in your oven.
What To Serve With Fruit Kebabs
You could just serve them as they are, or, you could add some optional extras;
Yoghurt
Melted chocolate
Maple syrup/honey
Marshmallows