Slow cooker chicken chasseur is a recipe that contains mushrooms, garlic, white wine, and tomato sauce.
It's usually served on top of rice or pasta to soak up the delicious flavours.
Slow cookers are perfect for dishes like this because they provide long periods of low heat, allowing the different flavours to infuse with the softening chicken.
The following recipe will show you how easy it is to make chicken chasseur with just a few ingredients and minimal effort!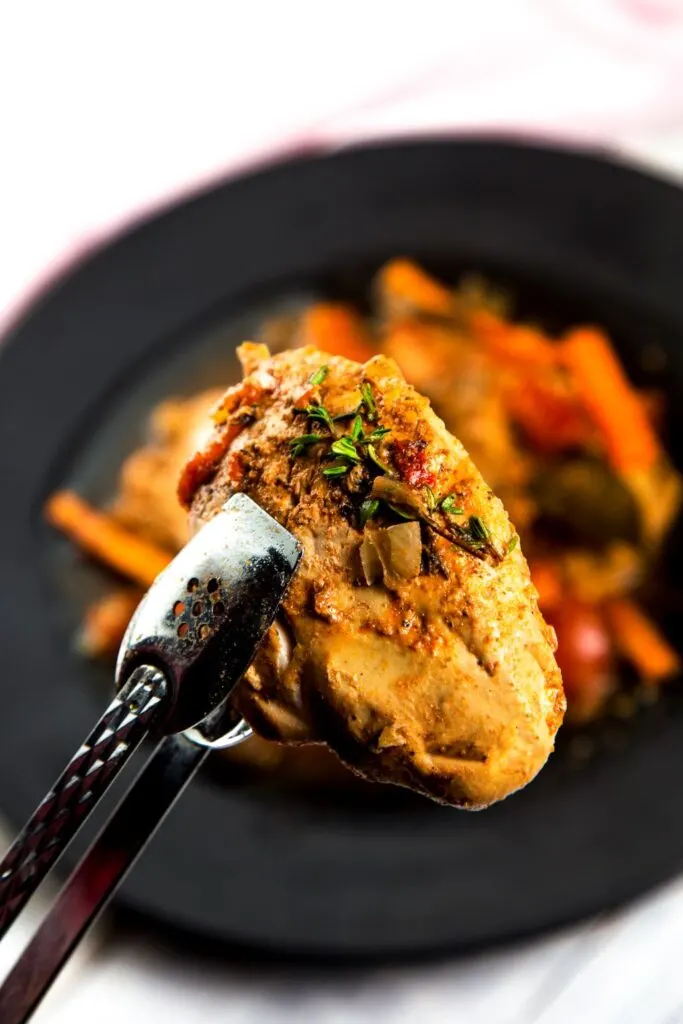 How to make Chicken Chasseur in a Slow Cooker
To make a classic chicken chasseur, you will need the following ingredients;
chicken thighs or breast
onion, garlic
mushrooms – the type of mushroom you use is up to you; I tend to use baby chestnut button mushrooms
carrots
chopped tomatoes (I use a 400g tin) + tomato purée
dry white wine (optional)
dried thyme, bay leaf
chicken stock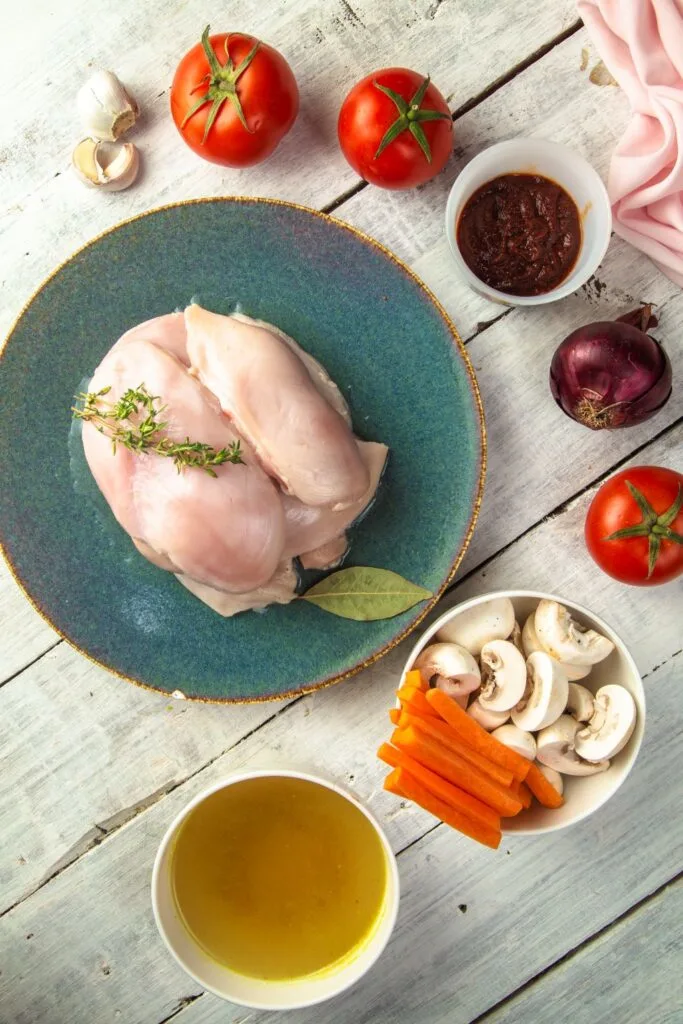 Add all the ingredients to the slow cooker and stir together. Remember you don't need to use too much stock as the liquid will be released during cooking.
I tend to leave the chicken in whole pieces rather than chop them up first; if you do cut it before cooking, reduce the cooking time as it will cook faster.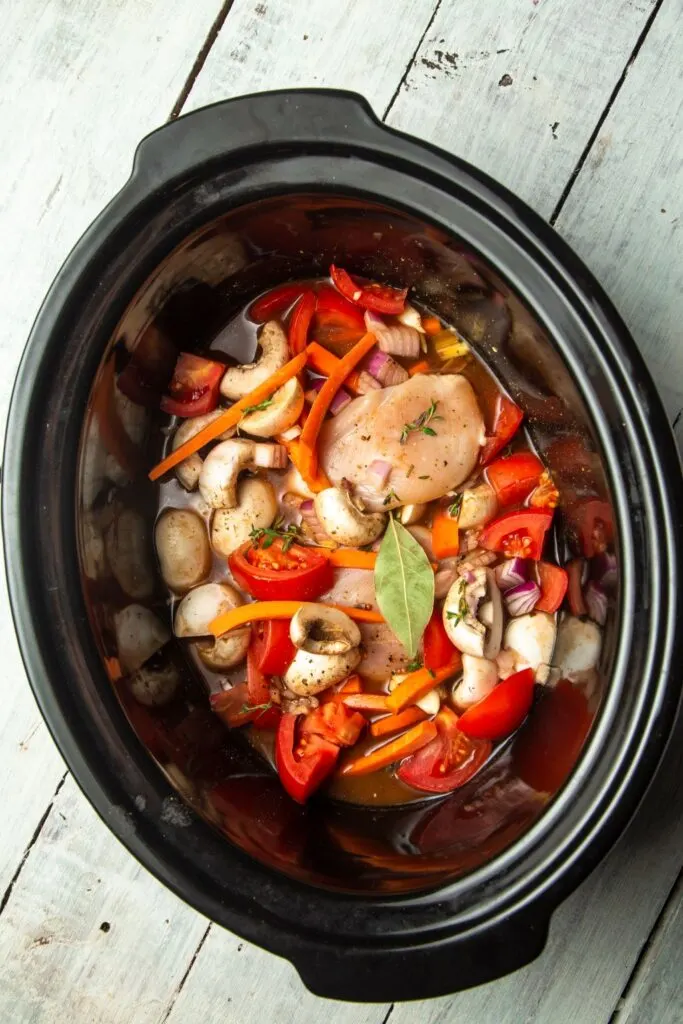 Place the lid on and set off on low for 6 to 8 hours (if using thighs) or 4 hours on low for chicken breast.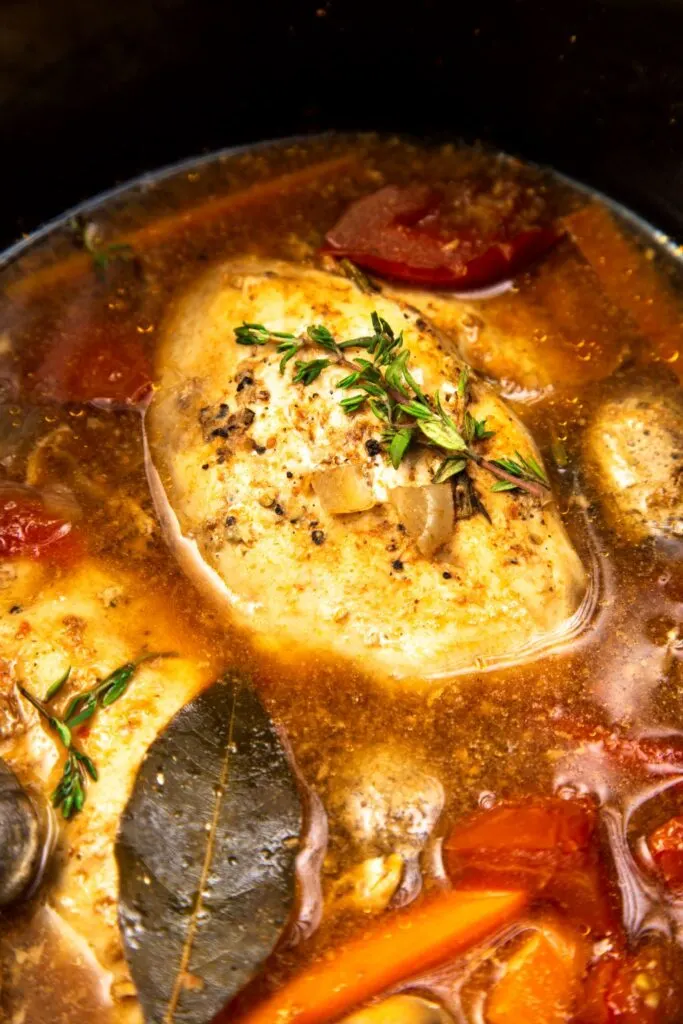 If at the end of the cooking time, the sauce is too thin, you can thicken it up with some cornflour – mix 1 tsp with 2 tbsp water before adding it. Alternatively, you can leave the lid off for the last 30 minutes.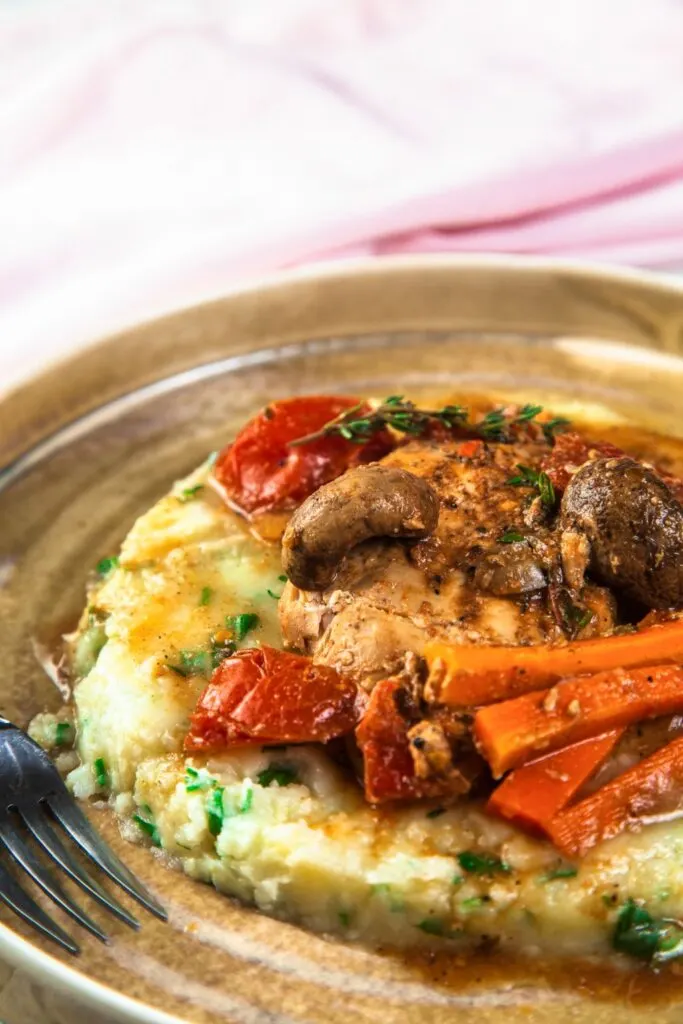 Chicken chasseur can be served with mashed potato, rice, or your preferred choice of side dish.
How To Store Chicken Chasseur
If you've made extra chicken chasseur, it can be stored in an airtight container for up to 3 days or frozen for up to 3 months.
My Slow Cooker Recipe Books
GRAB MY BOOK!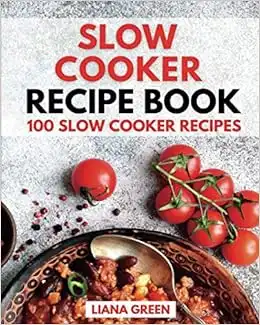 We earn a commission if you click this link and make a purchase at no additional cost to you.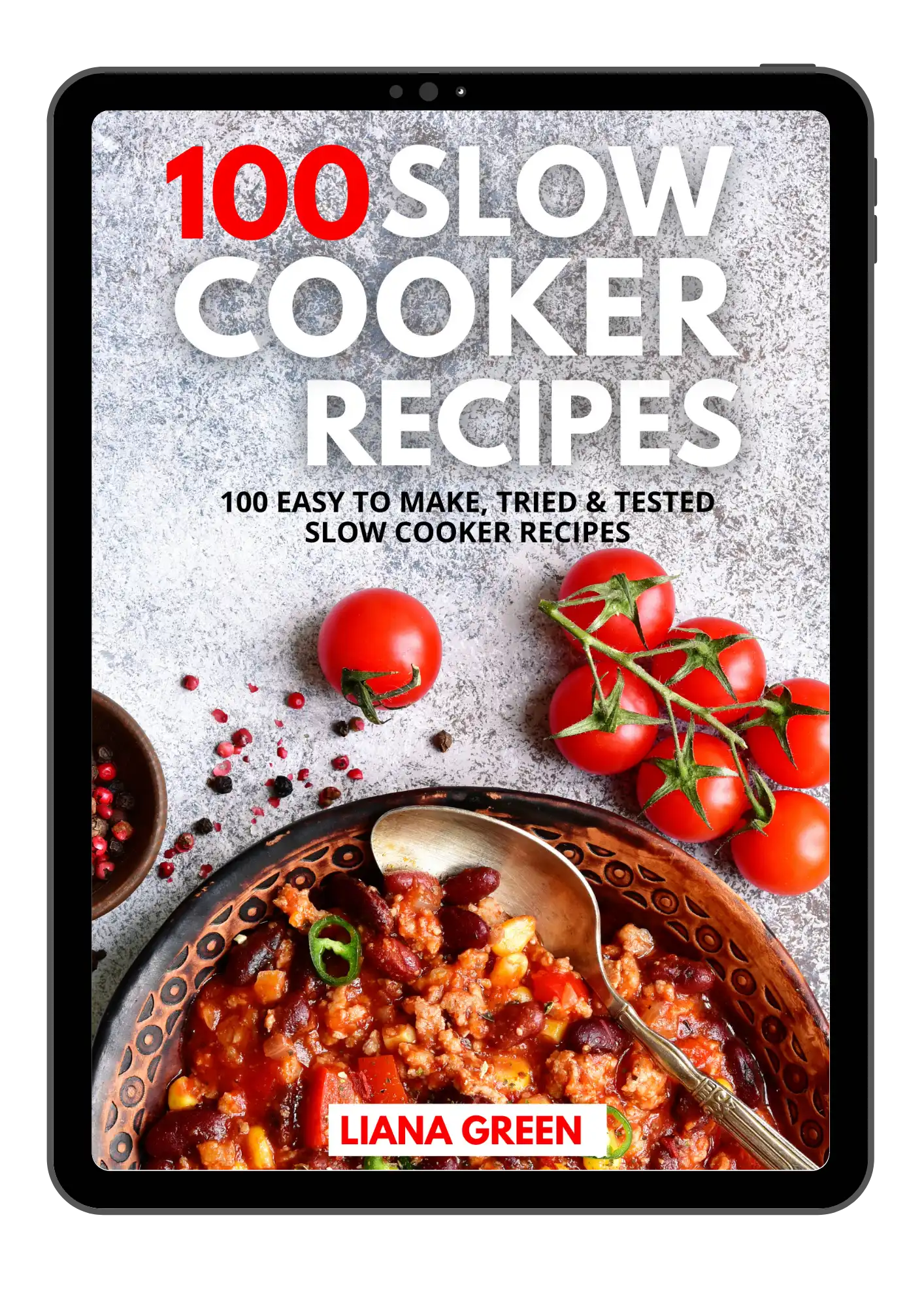 100 Slow Cooker Recipes (Digital)
100 easy to make, tried and tested UK recipes.
From hearty soups and stews, to comforting casseroles and desserts - there's something for everyone.
BUY NOW
We earn a commission if you click this link and make a purchase at no additional cost to you.