Chinese Chicken Curry is a popular takeaway – the good news is you can make it in your slow cooker! With minimal preparation, you can replicate this delicious curry at home.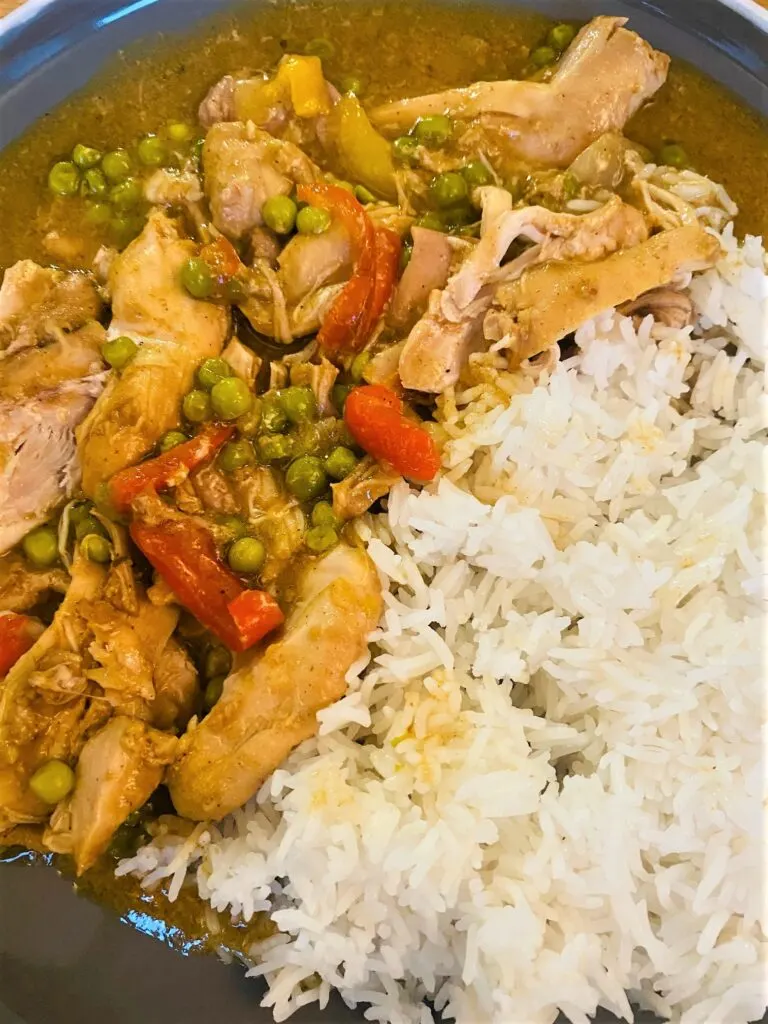 How To Make Chinese Chicken Curry In A Slow Cooker
I used the Mayflower Chinese style medium curry sauce mix and made a variation of the recipe on their packaging. I bought it from Iceland – I've not seen it in other supermarkets but I expect some do stock it.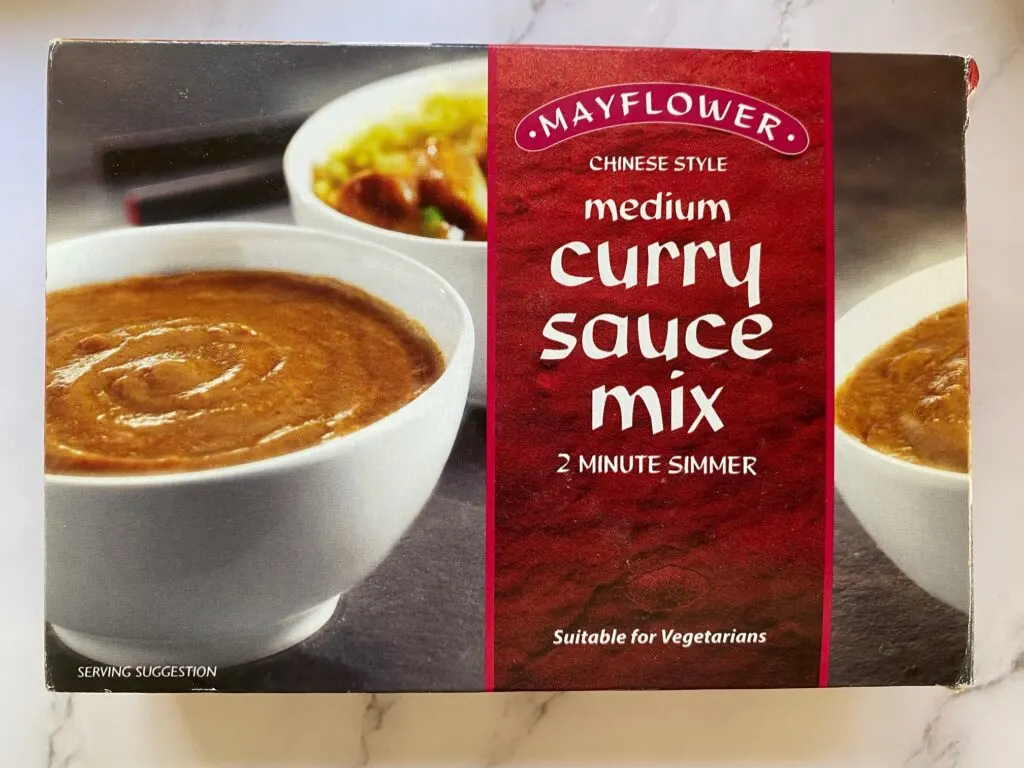 If you've had Chinese chicken curry before you will know that it is quite mild in taste, so perfect for all taste buds in the family!
What You Need: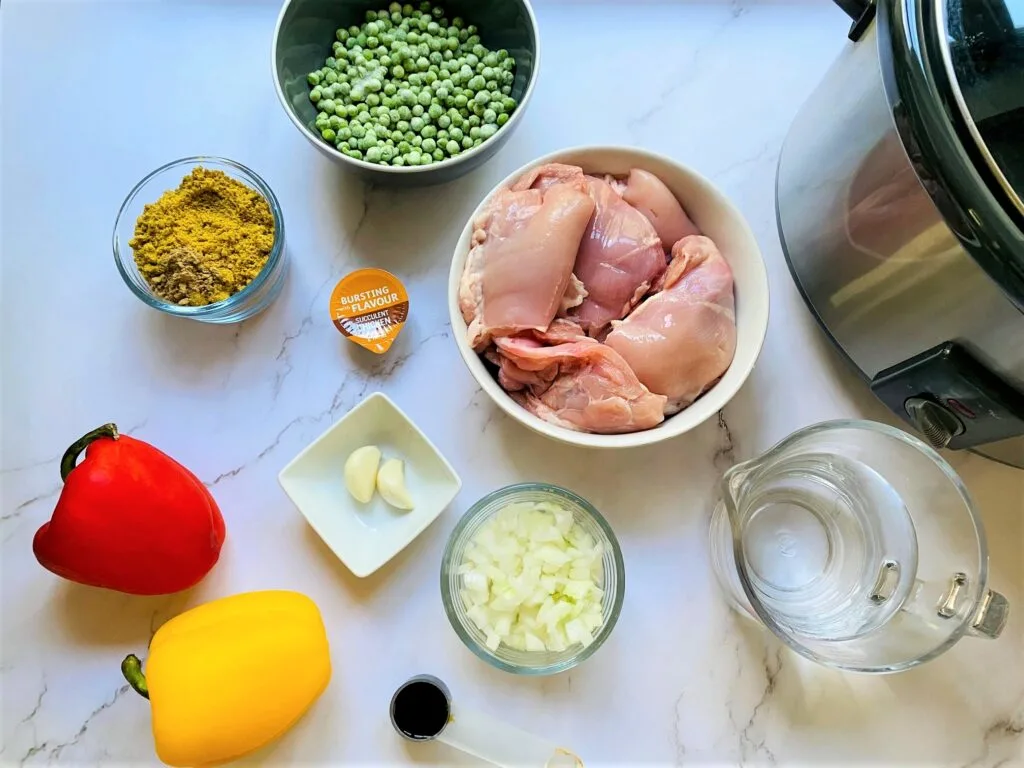 Chicken thighs – you can also use chicken breast
Garlic cloves & onion
Fresh root ginger grated or ground ginger
Chinese curry powder
Chicken stock cube/pot
Boiling water
Soy sauce
Sweet peppers (any colours)
Frozen peas
Salt & Pepper
Making It:
Mix the curry powder, stockpot, soy sauce, garlic and ginger in with the boiling water.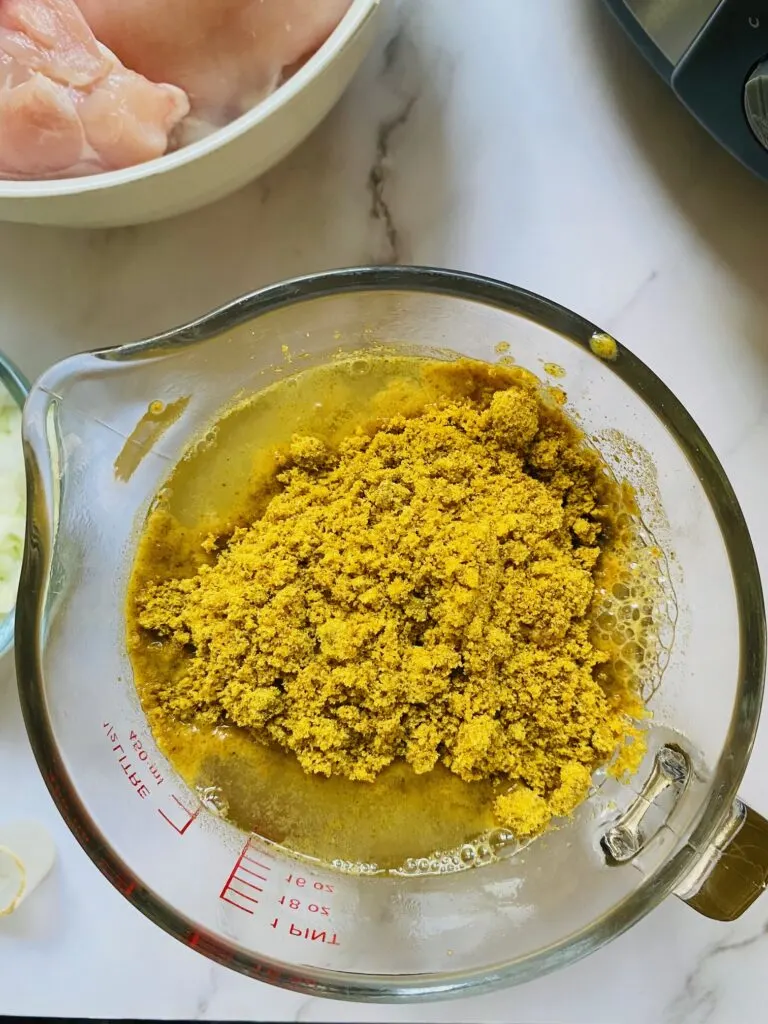 Stir until the powder and stock are dissolved.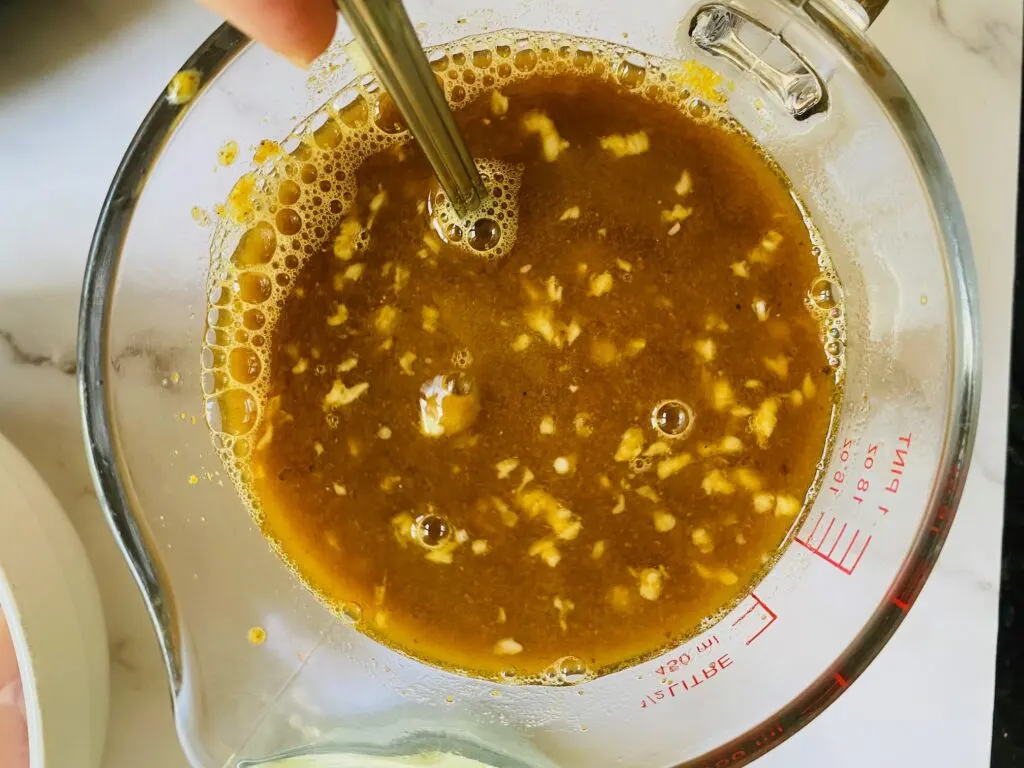 Add the chicken to the slow cooker pot before pouring the above mixture over it. I add it in raw, but you can seal it first if you prefer.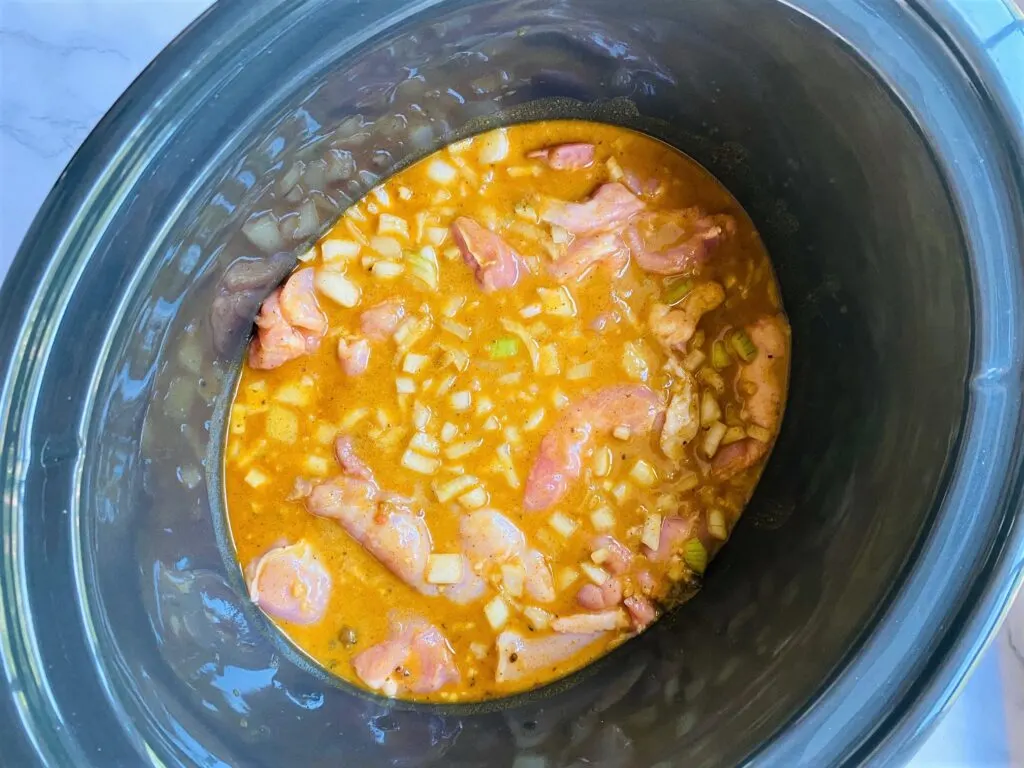 I leave the sweet peppers and peas until the last 20 to 30 minutes so that they aren't too overcooked and soft. You can add them in at the beginning though if you prefer.
Place the lid on the slow cooker and cook on low for 4 to 6 hours or high for 3 hours (you can cook it on low for longer if you are going to be out of the house).
Remember to add the peppers and peas 20 to 30 minutes before the end if you didn't put them in at the beginning.
If the sauce is too runny at the end, either leave the lid off for the last 30 minutes or, mix together some water and cornflour to thicken it up.
GRAB MY BOOK!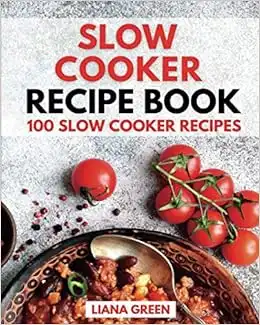 Slow Cooker Recipe Book: 100 Slow Cooker Recipes
100 easy to make, tried and tested UK recipes including;
Chilli Peanut Coconut Chicken

Beef & Sweet Potato Stew
Chocolate Lava Cake - and many more!
We earn a commission if you click this link and make a purchase at no additional cost to you.
12/03/2023 01:21 pm GMT
What To Serve With Chinese Chicken Curry
Chinese Chicken Curry is great with rice, noodles or over a baked potato.
Related: Slow Cooker Recipes Collection