Slow cooker leek and potato soup is a simple, hearty meal that will fill your home with an amazing smell. It takes about 4 hours to cook in the slow cooker but it's worth the wait!
Leek and potato soup is a slow cooker meal that you can't go wrong with.
It's healthy, and inexpensive.
Plus, it's versatile! You can add some bacon in, or keep it vegetarian, perhaps adding in different vegetables.
The recipe below is for a basic leek and potato soup which will be enough for 4 people.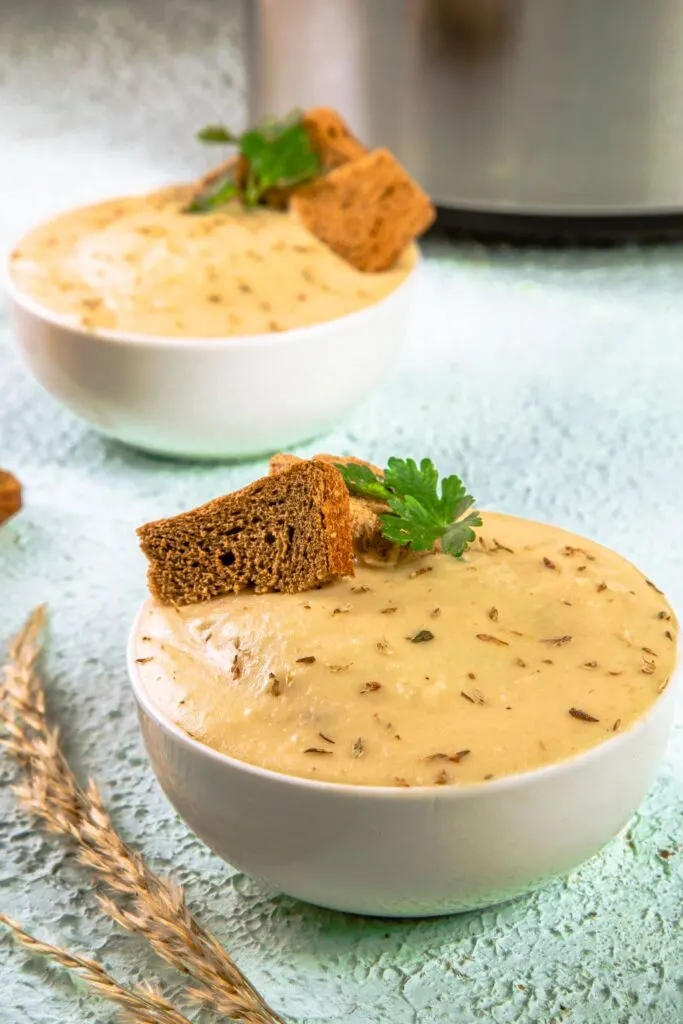 How To Make Leek and Potato Soup in a Slow Cooker
It's made with potatoes, carrots, celery, onion, garlic and leeks in a chicken or vegetable stock. The vegetables simmer away until tender before adding some optional cream or milk to create a creamy texture.
This soup can be served as it is, or topped with chives or parsley for garnish. Serve this hearty dish with crusty bread on the side for dipping!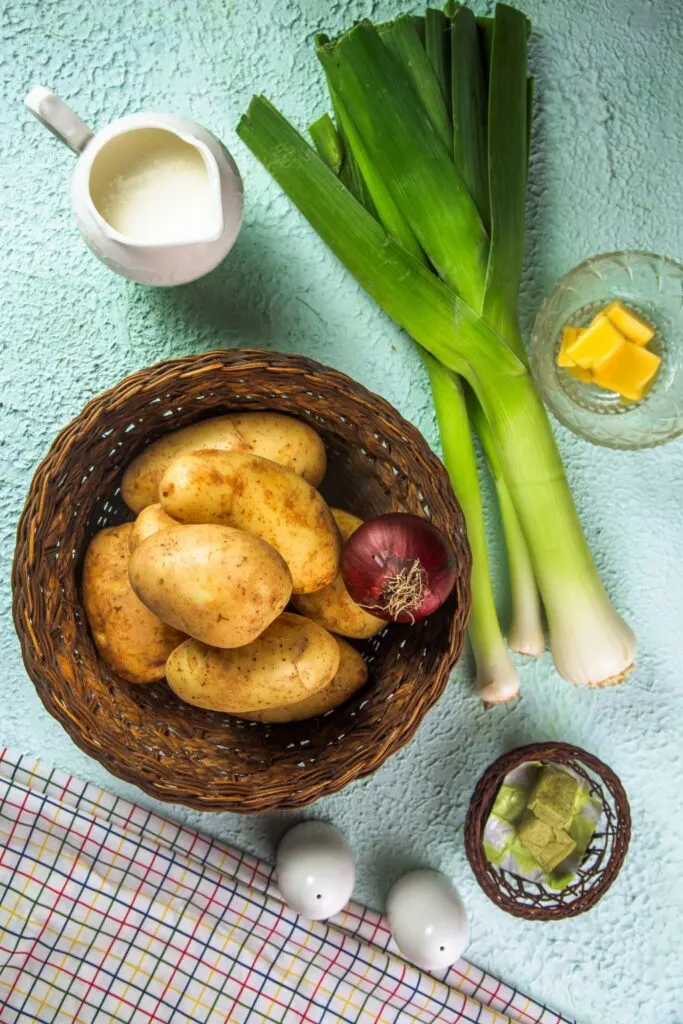 What You Need
Potatoes – Maris Pipers are a good choice, I use about 6-8 medium sized ones
Leeks – I use 3 or 4
Onion
Butter
Vegetable or chicken stock
Seasoning
Optionally garnish with crispy bacon bits and/or stir in some stilton cheese or single cream
Prepare The Ingredients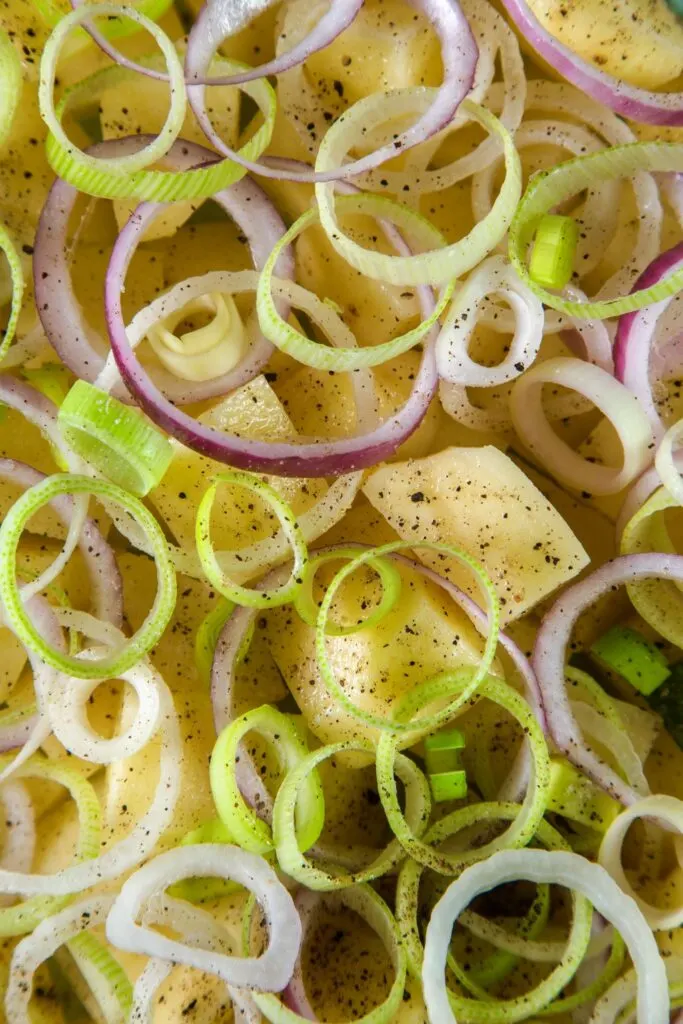 Prepare the vegetables by chopping them up. You don't have to peel the potatoes if you don't want to, but try to cut them to similar sizes if possible, this way they will cook more evenly. Add any seasoning according to your own tastes.
Add It All To The Slow Cooker
You can use either vegetable or chicken stock, I use 2 stock pots or cubes in about 1 litre of boiling water. Pour enough stock in so that it covers everything in the slow cooker. Remember the vegetables will release some liquid during the cooking time.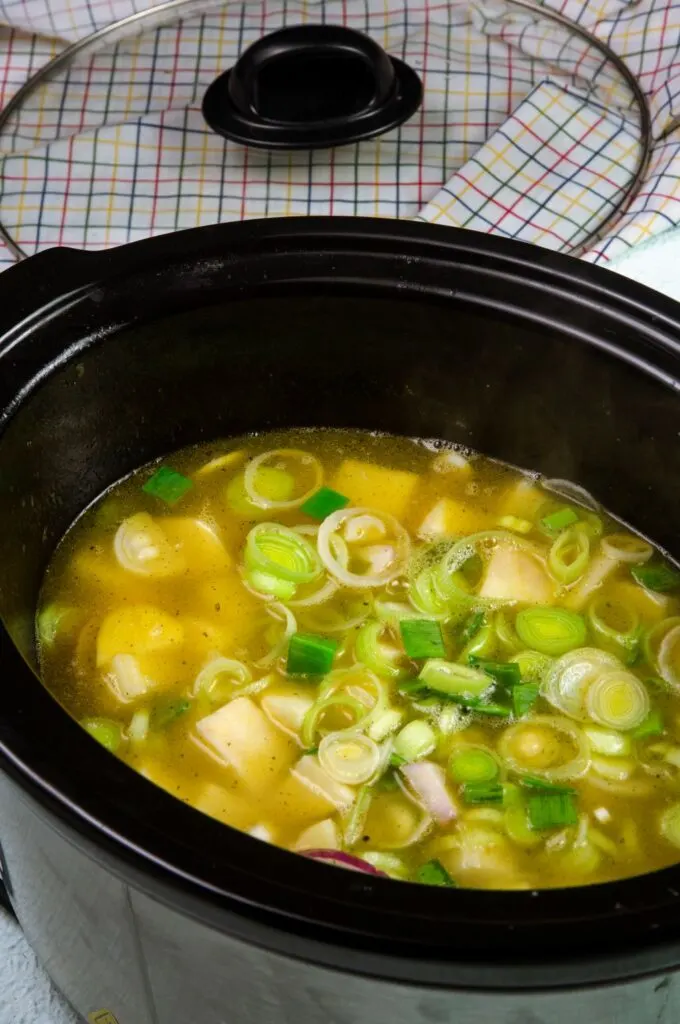 Put the lid on and cook on low for 6 to 8 hours, or high for 4 hours. Check the vegetables are tender and cooked through.
You can either serve the soup chunky, or grab a hand blender to make it a smooth soup. Alternatively you could use a potato masher and create a consistency that is in between chunky and smooth.
If the soup is too thick in consistency for you, stir in some extra stock to thin it out.
Add any extra seasoning as required and optionally stir in some cream or crumbled stilton cheese, and/or crispy bacon bits.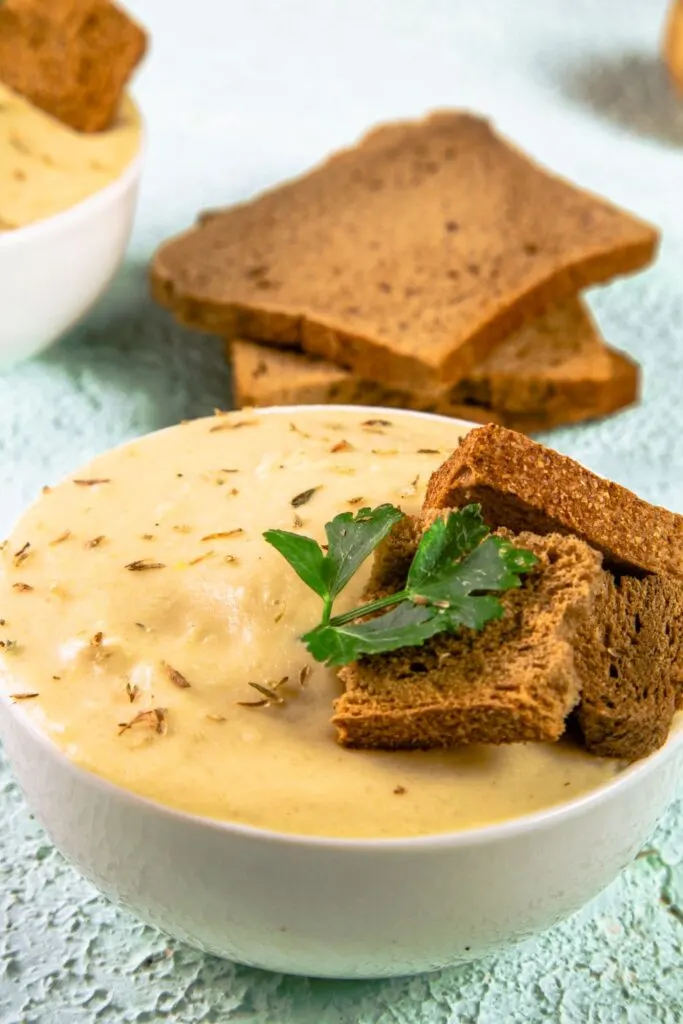 I hope you like this slow cooker recipe! If you make it please do let me know in the comments how it went. If you want to join me on Facebook I have a private slow cooker recipe group – I hope to see you there!
This recipe appears in my slow cooker recipe book.