Carrot and ginger soup is a thick and comforting soup (thanks, carrots!) with just the perfect amount of 'zing' from the ginger.
It's really easy to make in a soup maker, with just a handful of ingredients and minimum preparation.
What's not to love?
Read on to discover how to make carrot and ginger soup in a soup maker.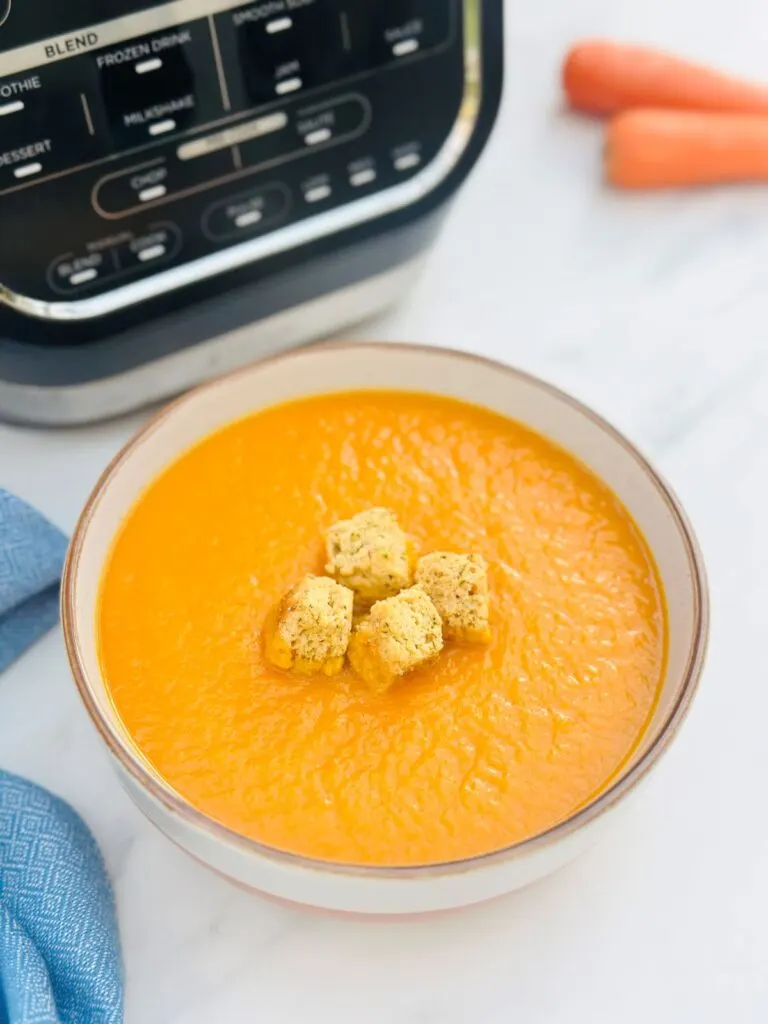 🛒 What You Need
I love how easy and quick this soup recipe is. If you are using a soup maker it only takes a little bit of chopping and throwing it all in the machine!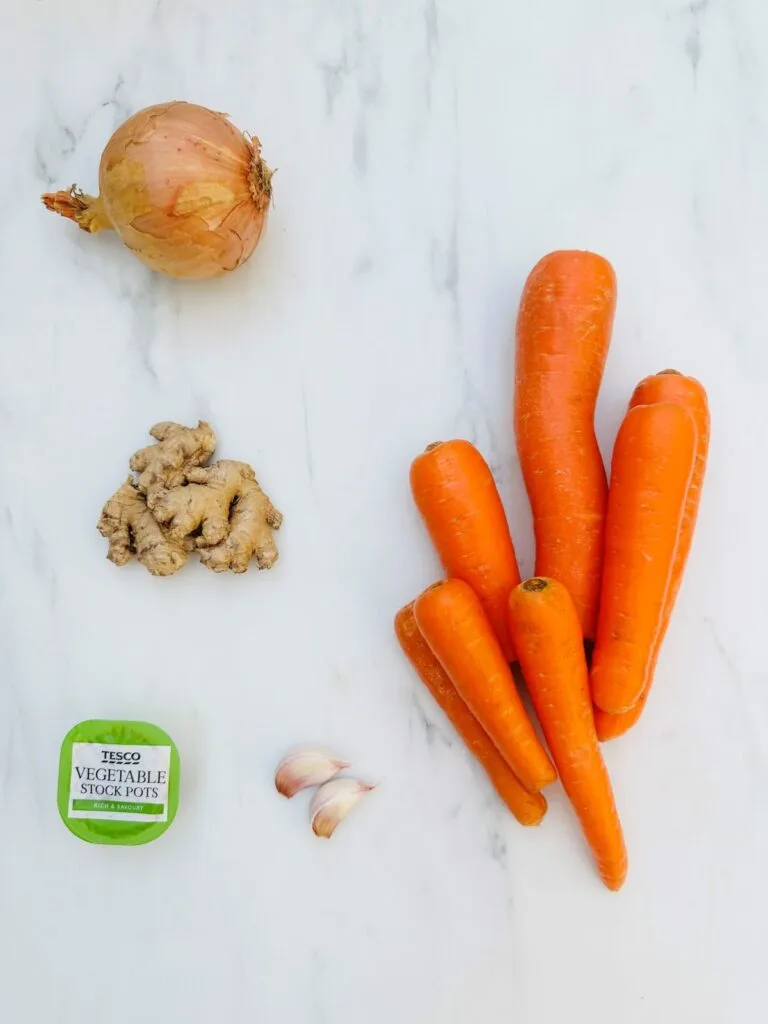 The ingredients you need are;
600g carrots, chopped
1 onion, chopped
2 cloves garlic, chopped or crushed
2 to 3 tbsp fresh root ginger
1 vegetable stock pot/cube + hot water up to the line (approx 750ml hot water)
Seasoning according to taste
👩‍🍳 Making It
Step 1: Chop up the carrots, onion and garlic
I don't bother peeling the carrots these days. I always used to peel everything for some reason – now I just give them a really good scrub and cook with the skin on. The soup maker works so well at blending – the soup comes out smooth as velvet every time.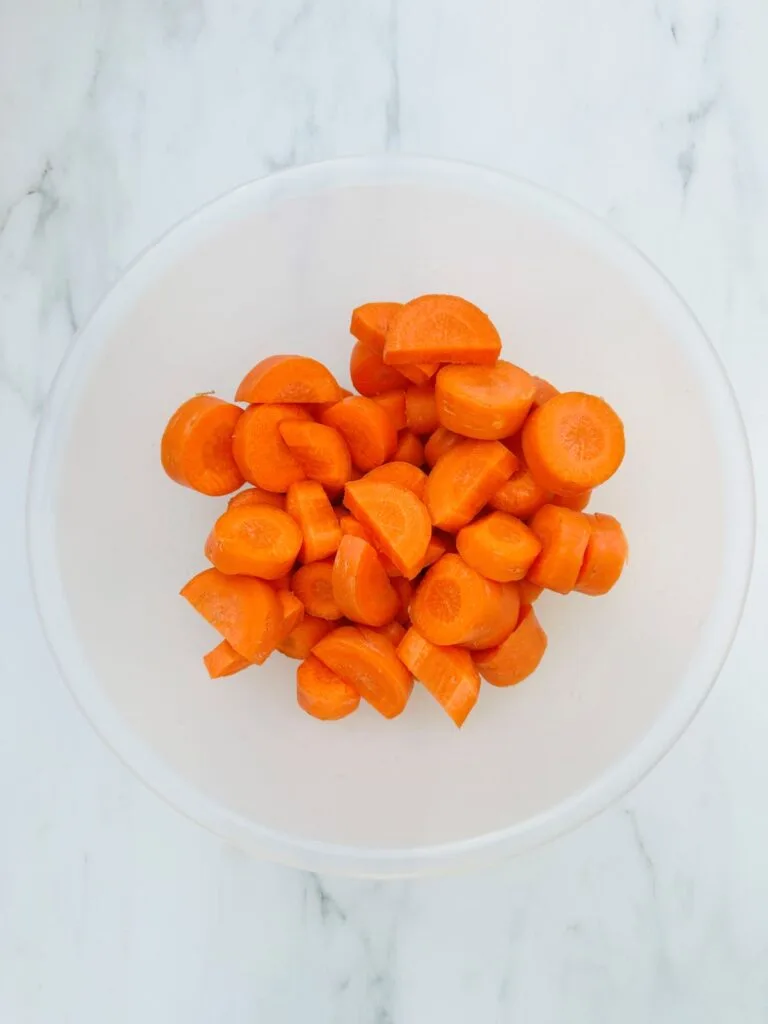 Step 2: Slice or grate the ginger
If possible I like to use fresh root ginger, but you can use ground ginger if that's all you have. I always used to grate the fresh ginger into the soup but this time round I tried just adding it in whole (I used a piece about 1 inch in length and peeled).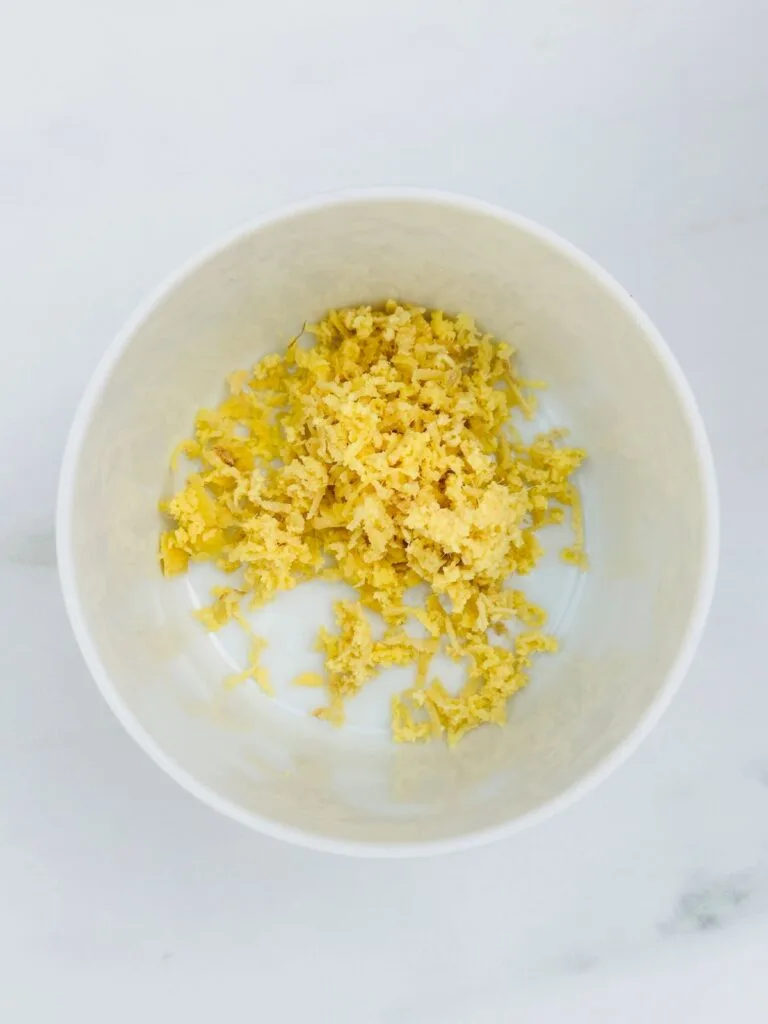 I only tried it like this as I was using the Ninja Soup Maker and it has a chop function. If you are using a different soup maker, or cooking it in a pan, you should still slice or grate it before adding.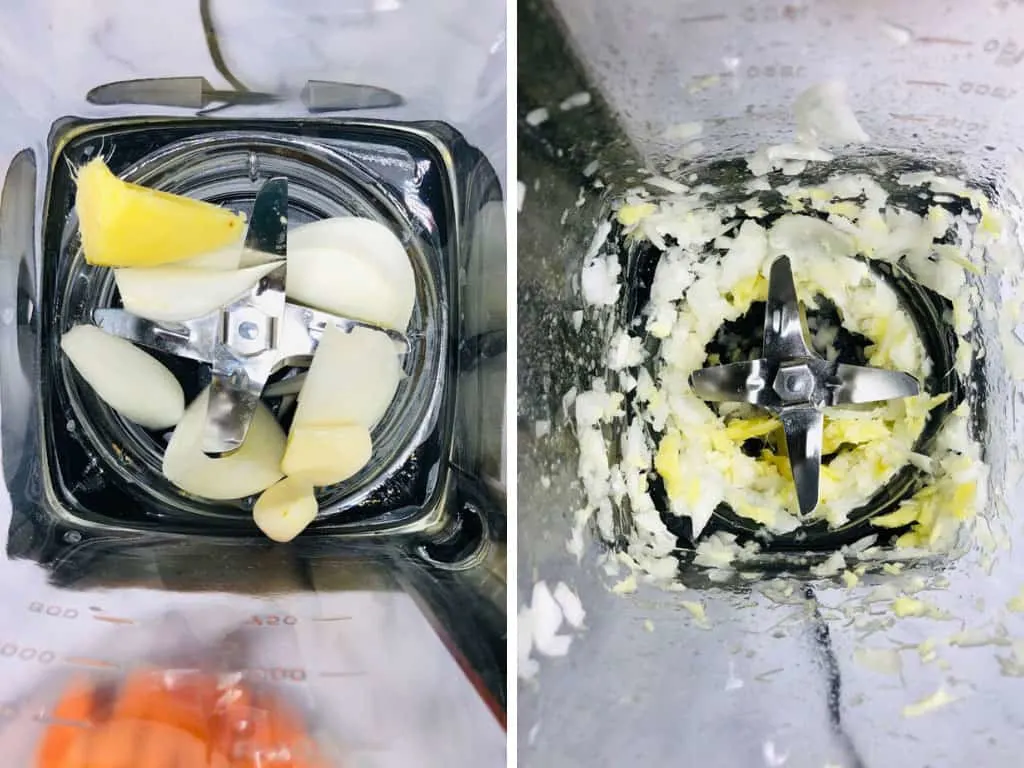 Step 3: Add everything to the soup maker
You can optionally sauté the ingredients before cooking them – this makes more sense if you have a soup maker with a built-in saute function. Just use a little oil or butter and gently cook the onion, garlic and ginger.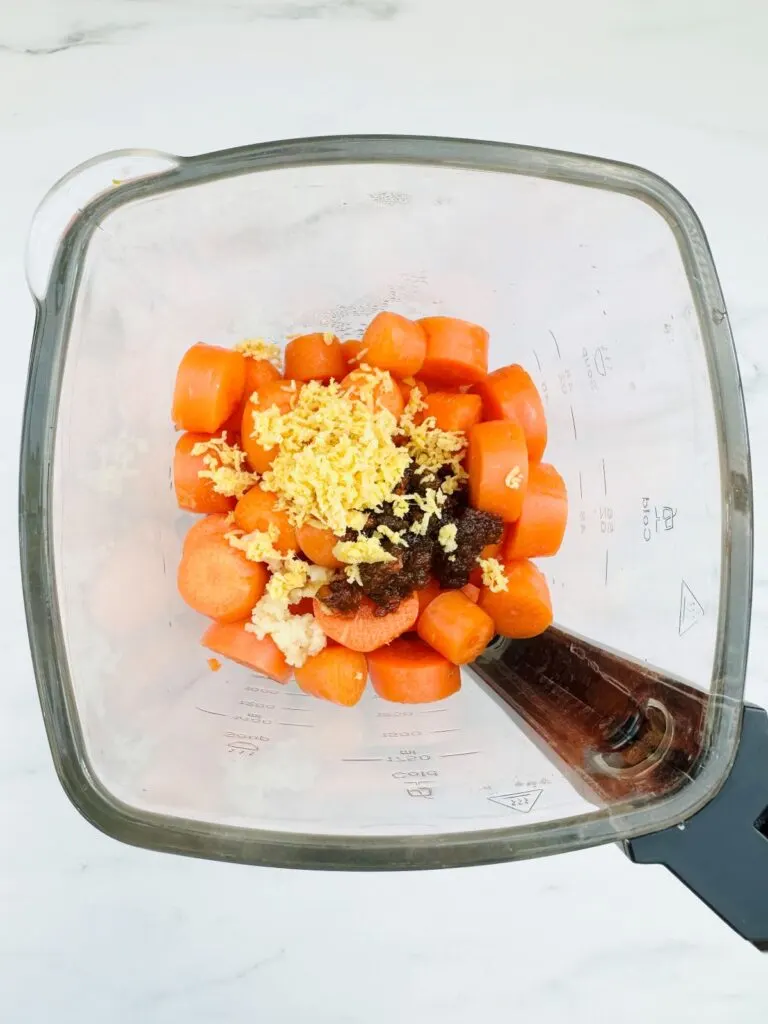 Fill up the soup maker with enough vegetable stock to take it to the required MIN or MAX level – depending on your soup maker this should be around 750ml to 800ml.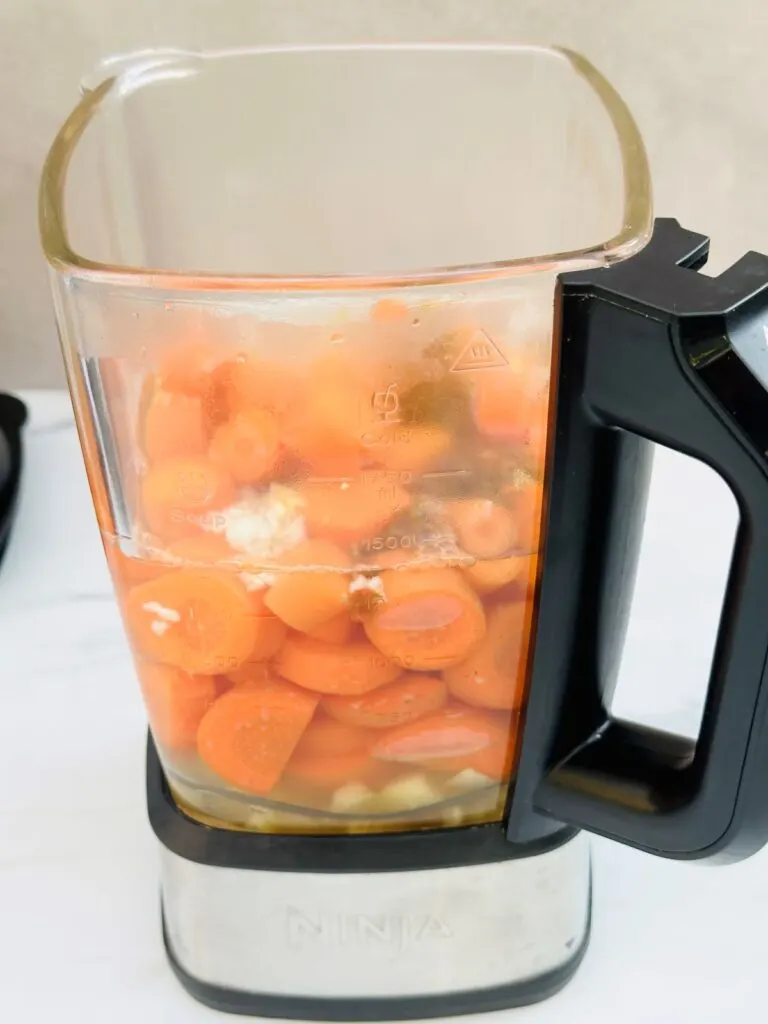 Step 4: Cooking the soup
Set the soup maker off on smooth. Alternatively, if you prefer a little more texture to your soup, you can make it on the chunky setting and then give it a short blend at the end.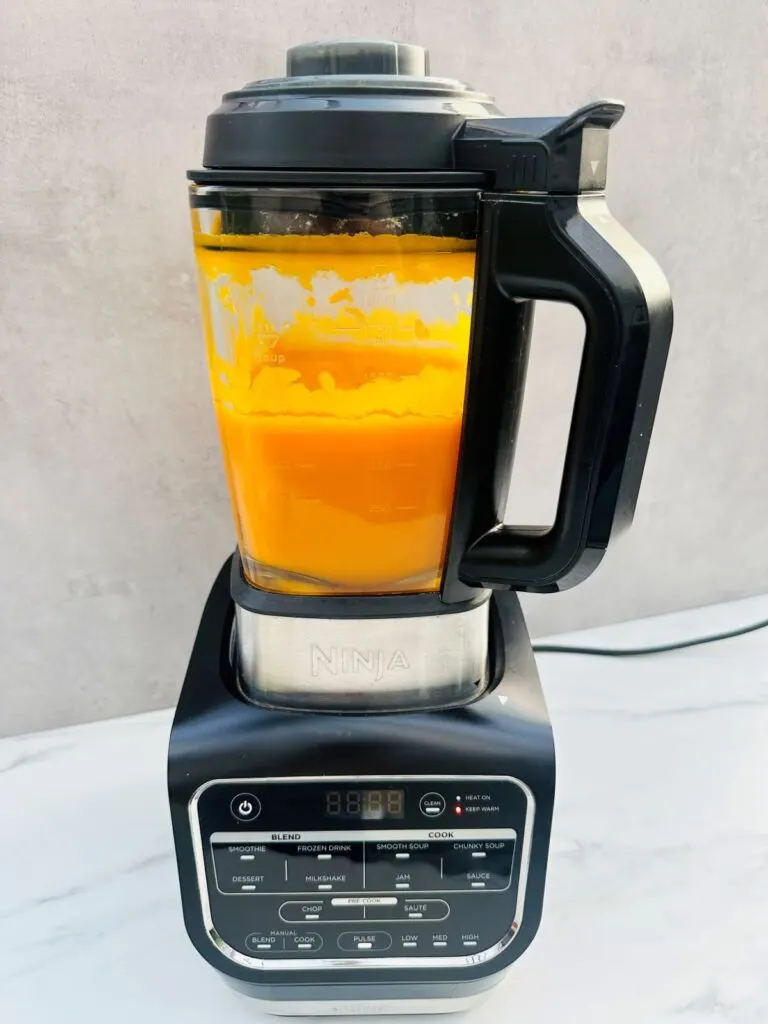 Step 5: Serve the soup
Once the soup is ready, pour it into bowls and season according to taste. Optionally top with croutons or your favourite soup toppings.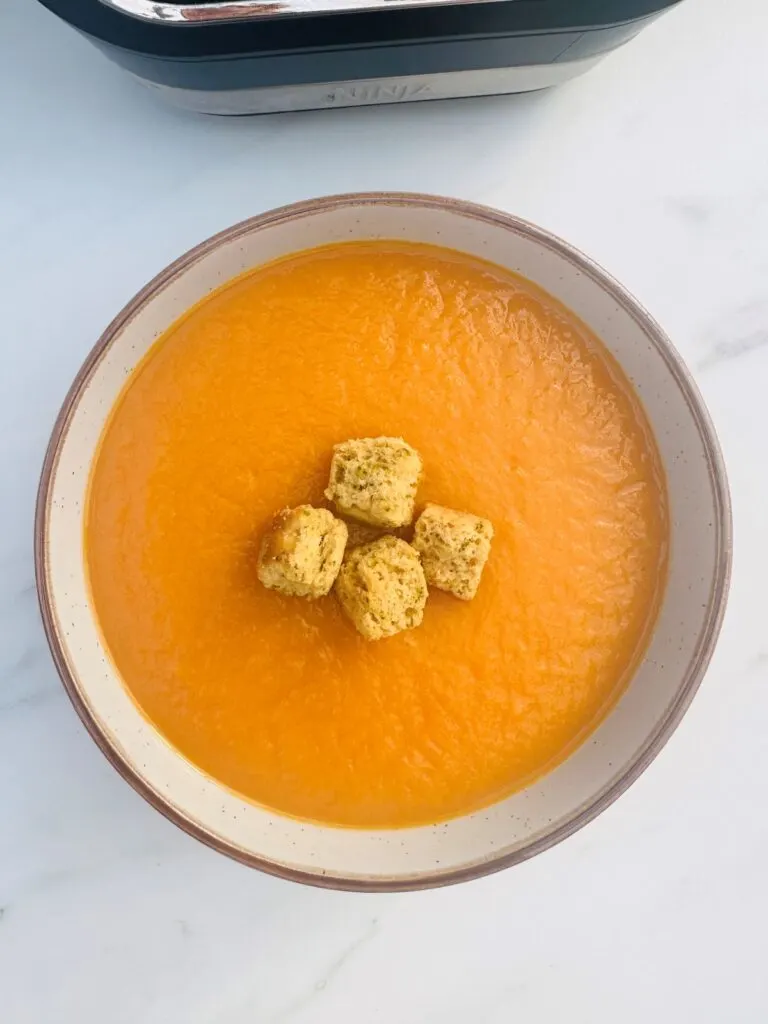 Can You Freeze Carrot and Ginger Soup?
Yes, carrot and ginger soup can be stored in the freezer for up to 6 months. I like to use these containers from Amazon: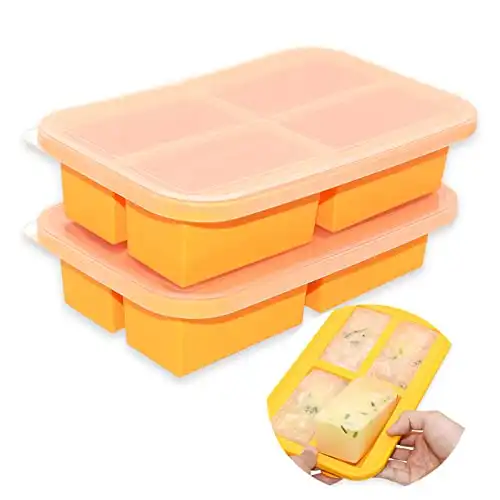 I hope you enjoy this carrot and ginger soup, let me know in the comments if you make it!
🧾 More Soup Maker Carrot Recipes
If you love carrot soup, try making these recipes in your soup maker!
📙 My Soup Maker Recipe Books
GRAB THE DIGITAL DOWNLOAD!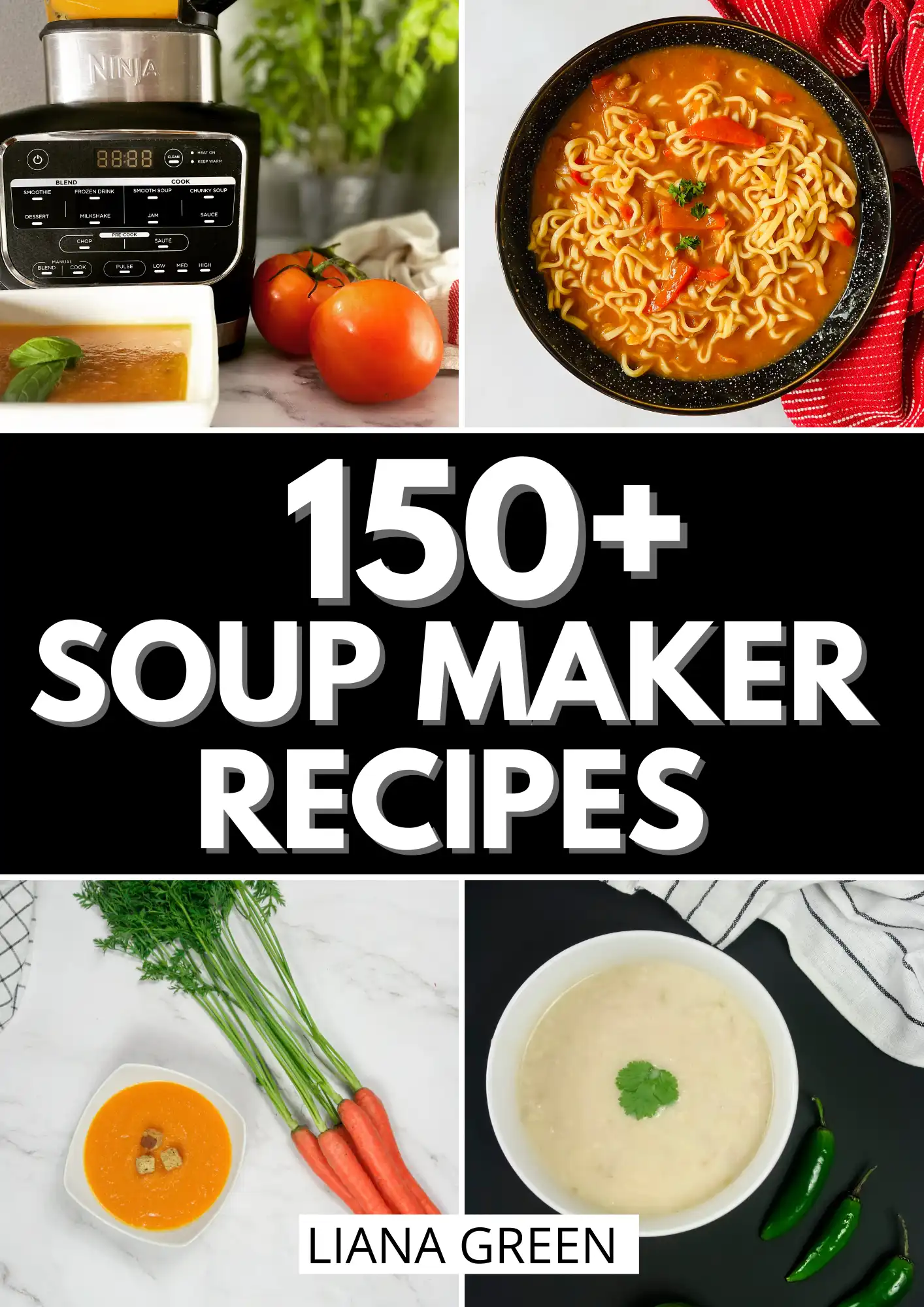 150+ Soup Maker Recipes (ONLY £3 INC FREE UPDATES)
Over 150 easy recipes, you can make in any soup maker 🥣
👩‍🍳 Recipes include:
Carrot & Coriander, Mexican Bean Noodle Soup, Easy Chicken Soup, Curried Parsnip, Thai Red Curry Soup, Bombay Potato Soup, Classic Vegetable, Minestrone Soup and many more!
Free updates automatically sent to you for the duration of the book!
BUY NOW
GRAB MY BOOK!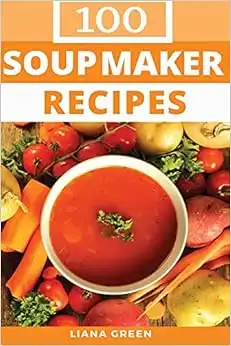 We earn a commission if you click this link and make a purchase at no additional cost to you.
👉 Recipe Card (Concise Instructions + Print)