If you like cooking cakes in the air fryer, you'll love this air fryer apple cake.
Read on to discover how easy it is to make an apple cake in an air fryer.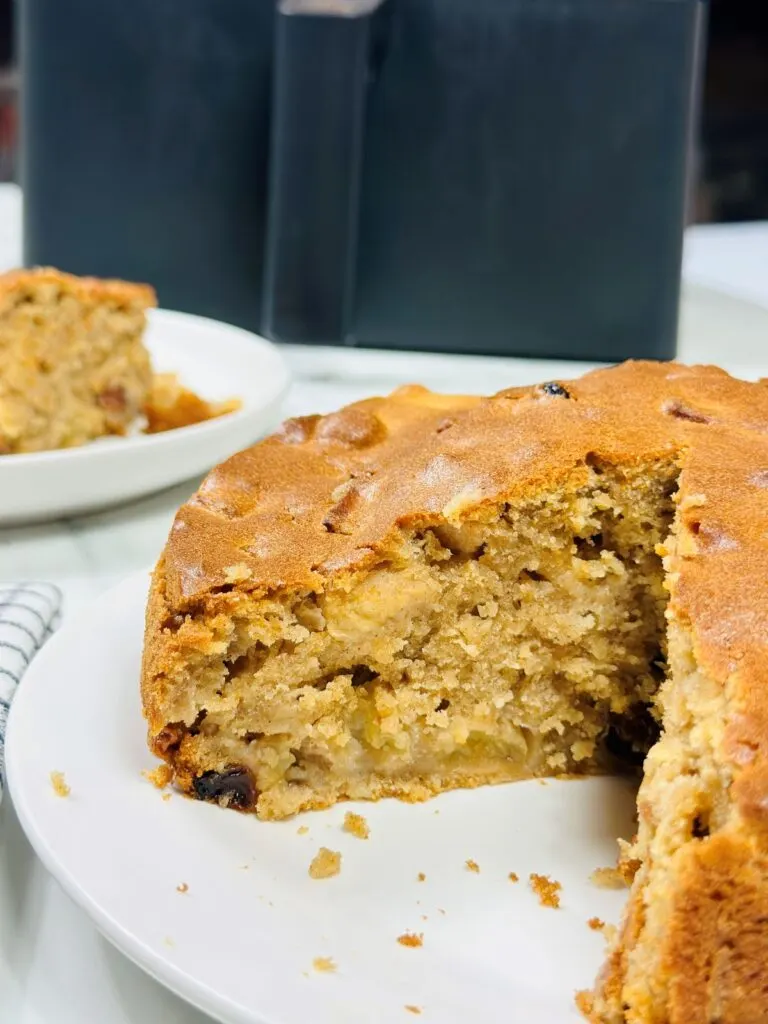 🛒 What You Need
Ingredients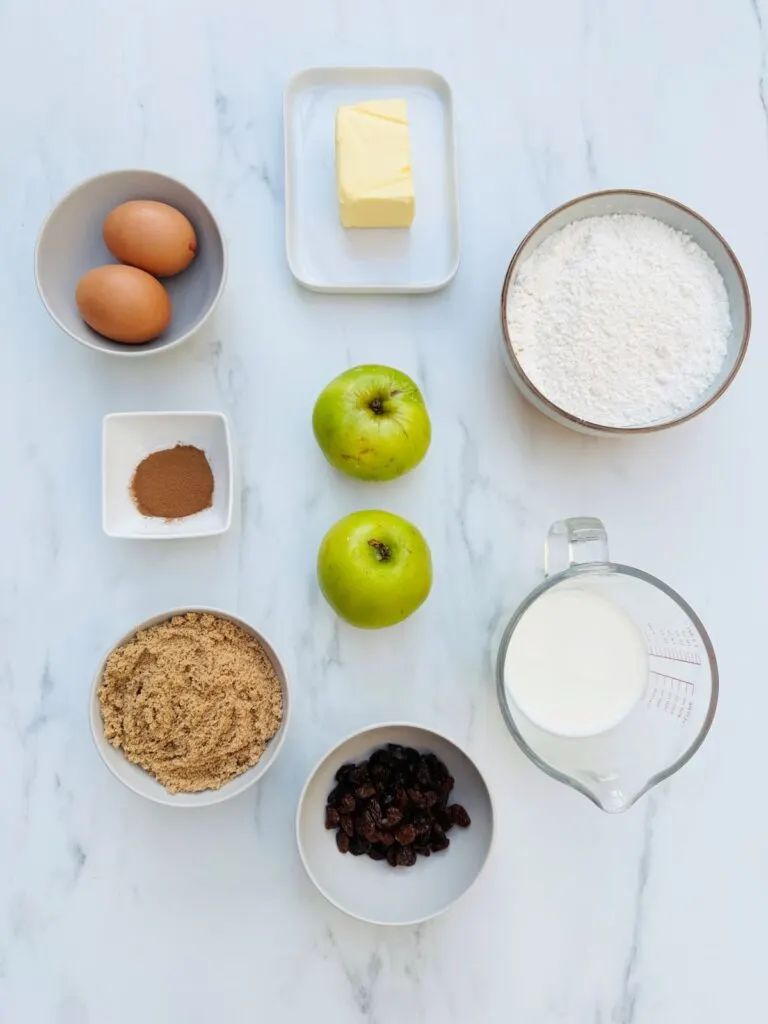 300g self-raising flour
150g light brown sugar
125g butter (softened)
2 eggs, beaten
200ml milk
250g apple, peeled, cored and chopped (Bramley or Granny Smith are good choices)
1 -2 tsp ground cinnamon
50g sultanas (optional)
Equipment
air fryer
mixing bowl
baking tin – I used a 20cm tin – check that your tin fits in your air fryer basket
👩‍🍳 Making It
Step 1
In a bowl, mix together the flour and sugar.
Step 2
Add the softened butter, beaten eggs and milk to the mix and combine it. You can either mix it by hand, or, use an electric whisk.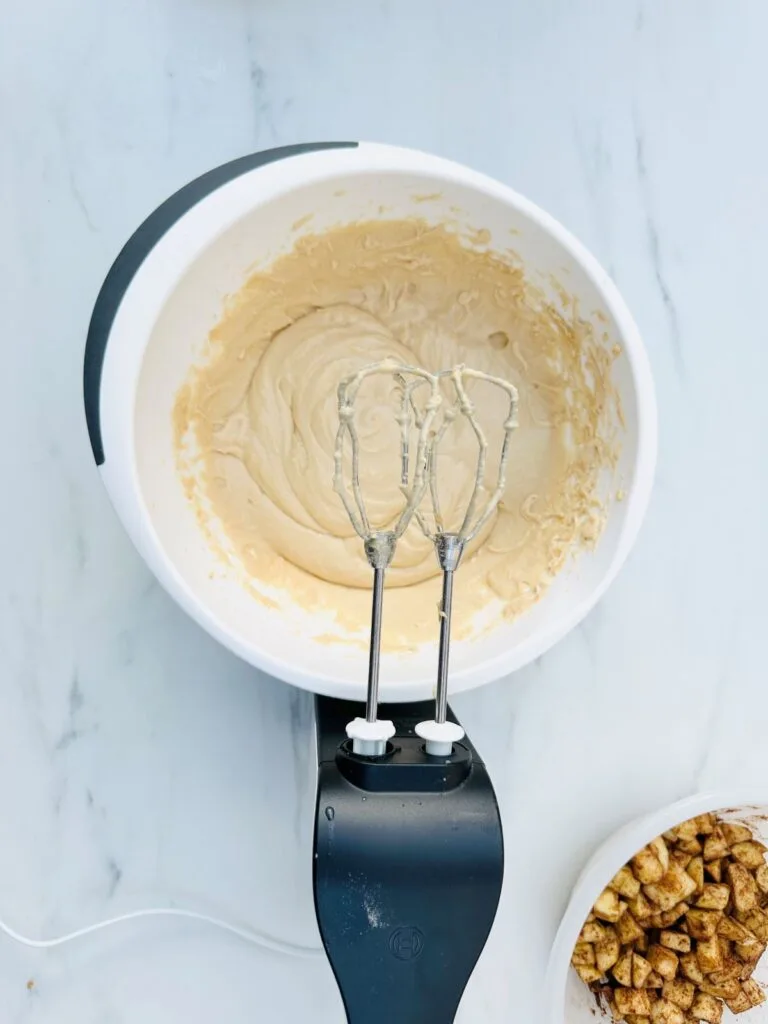 Step 3
Coat the peeled and chopped apples with the cinnamon.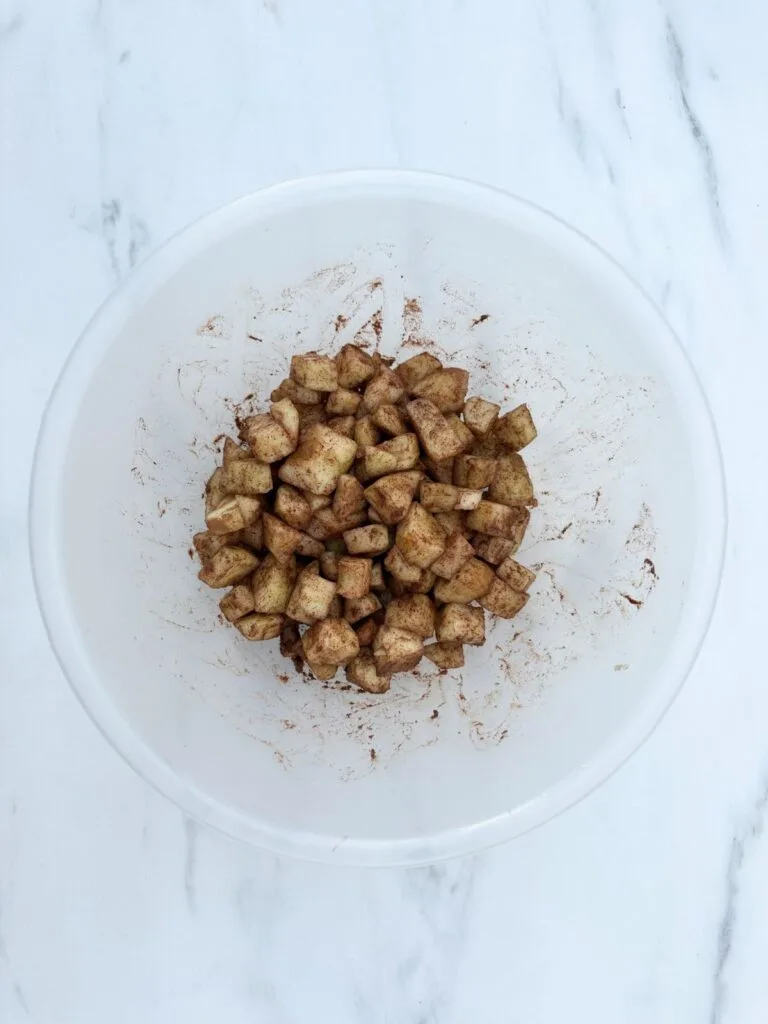 Step 4
Gently stir the cinnamon coated apples through the batter, as well as the sultanas if you are using them.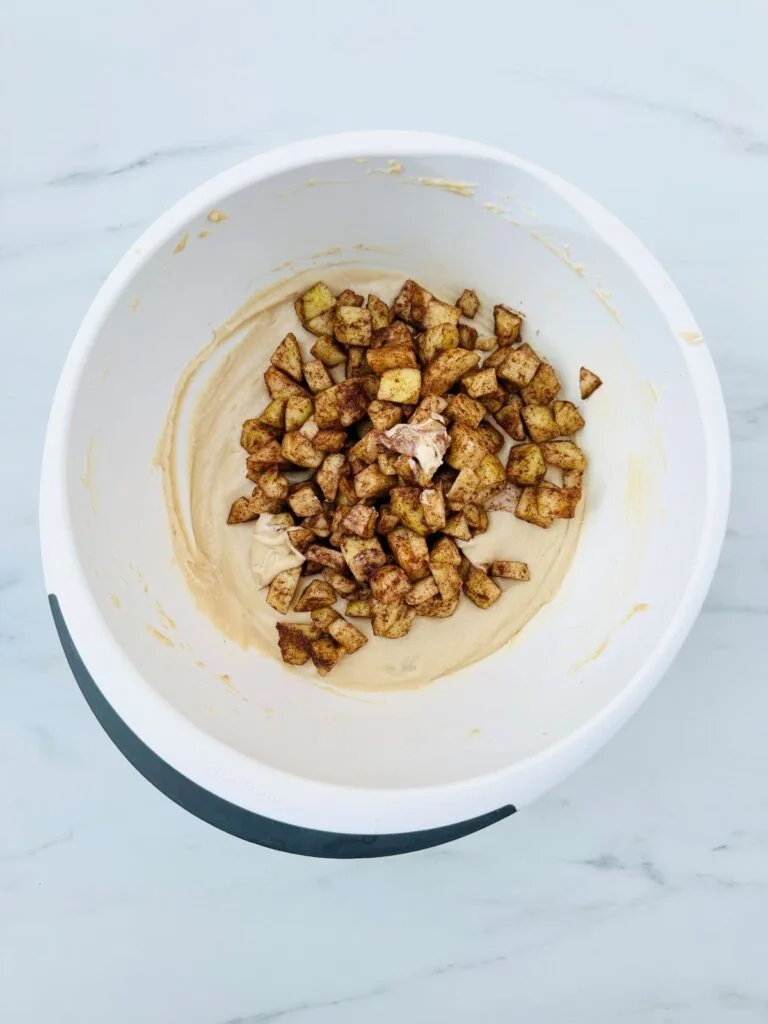 Step 5
Transfer the mixture into a greased or lined baking tin and place in the air fryer basket.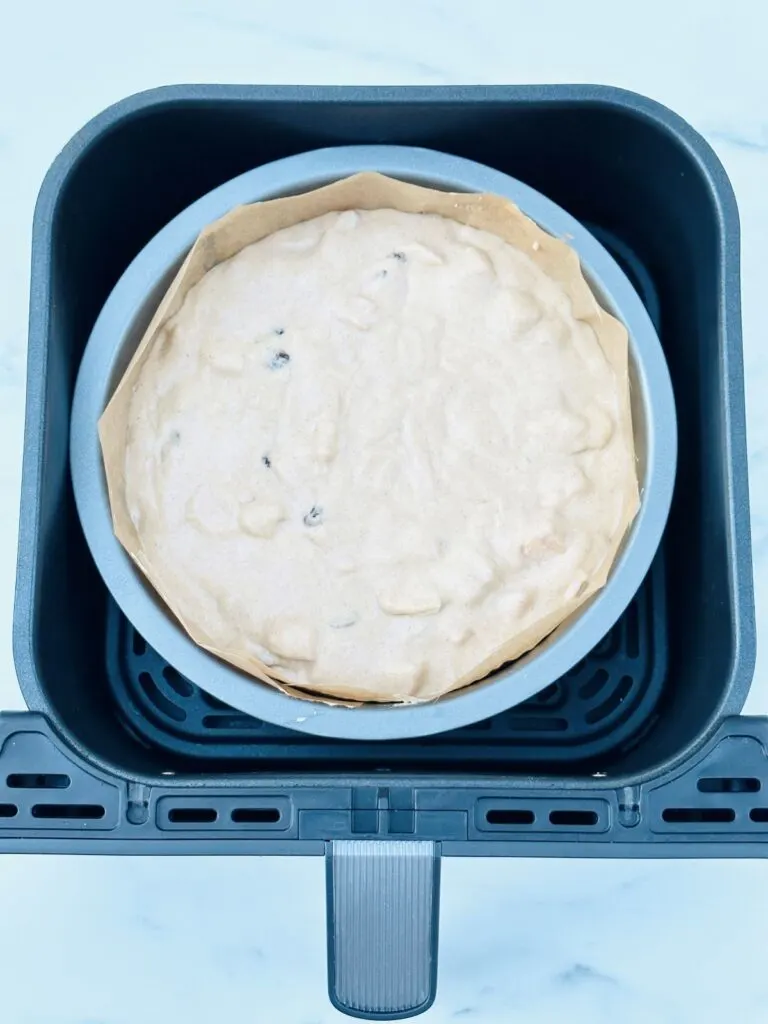 Step 6
Air fry at 160°C for 40 minutes, or until the cake is browned and cooked all the way through. Insert a metal skewer to check.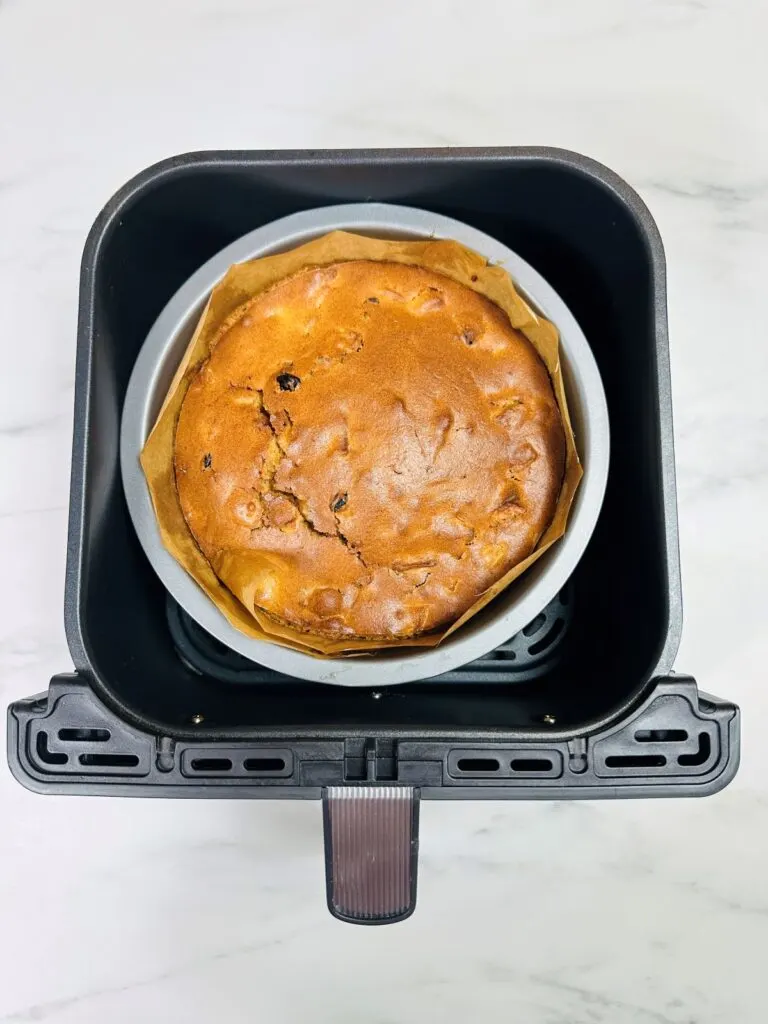 If the inside is still wet, return the cake to the air fryer and cook for longer. If the outside has browned up you can cover the tin with foil (make sure the foil is tightly secured around the tin to stop it from blowing about in the air fryer).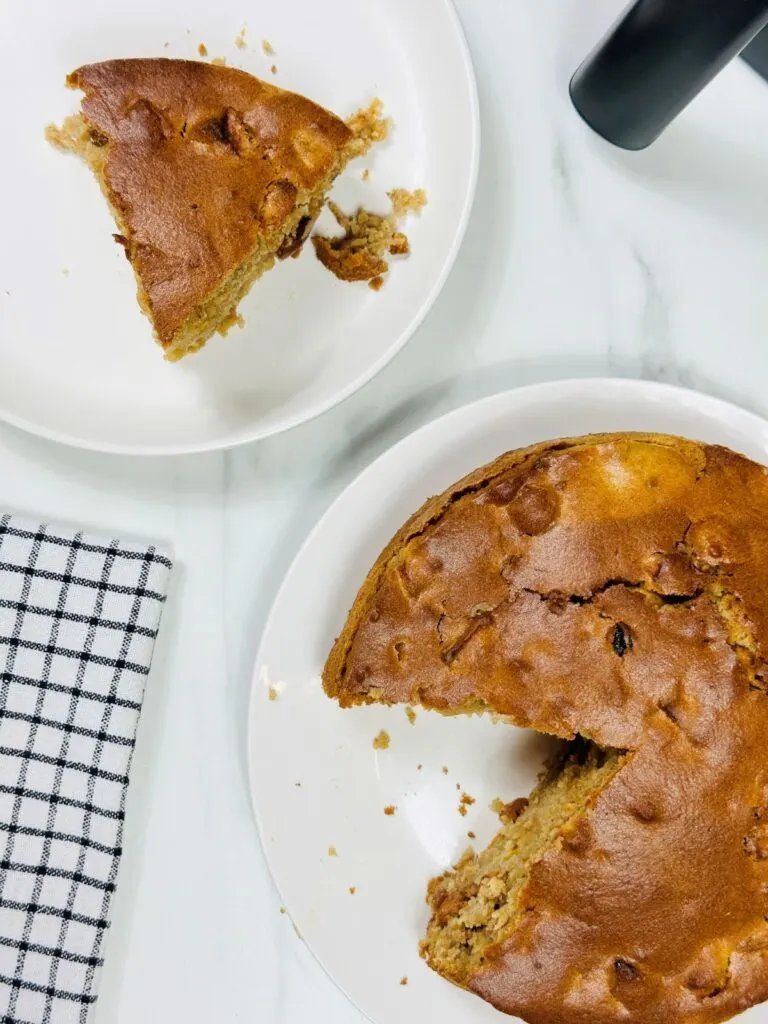 Leave the apple cake to cool down for 15 to 20 minutes before removing it and slicing it.
🧾 More Air Fryer Recipes
There are lots of different cakes and bakes you can cook in an air fryer.
📚 Air Fryer Resources
I hope you enjoy this air fryer apple cake recipe – let me know in the comments if you end up making it!
👉 Recipe Card (Concise Instructions + Print)