Beef curry in a pressure cooker offers a quick and tasty dish, combining tender beef with rich spices in a hassle-free method.
Read on to see how easy it is to make pressure cooker beef curry step by step.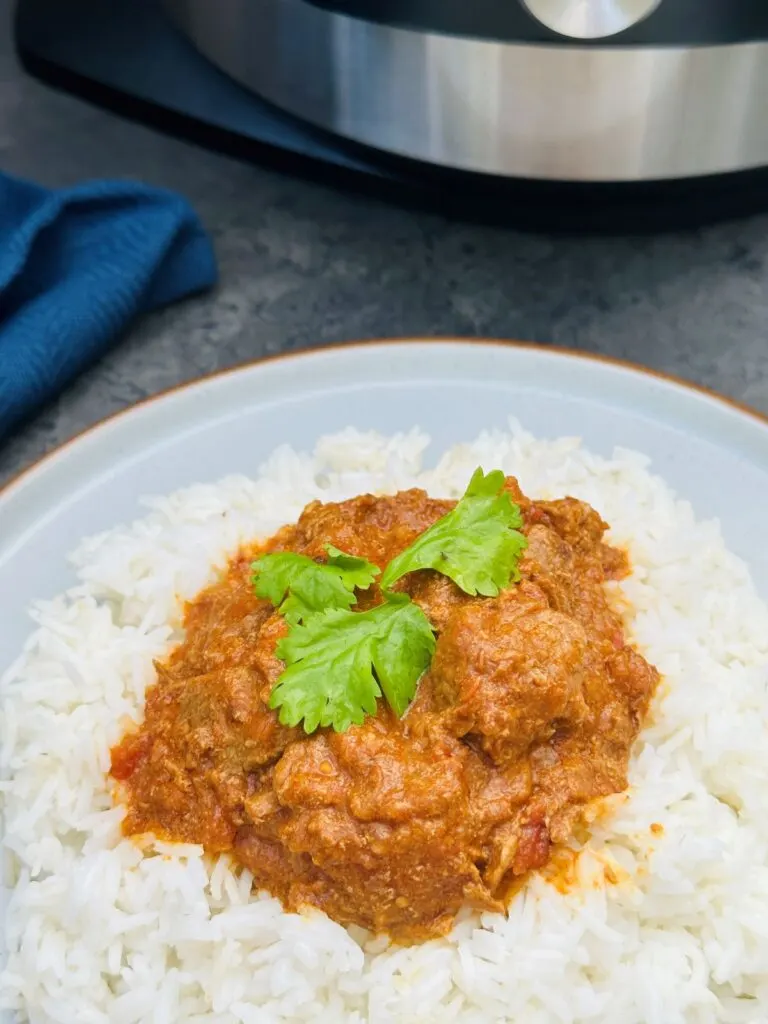 🛒 What You Need
Ingredients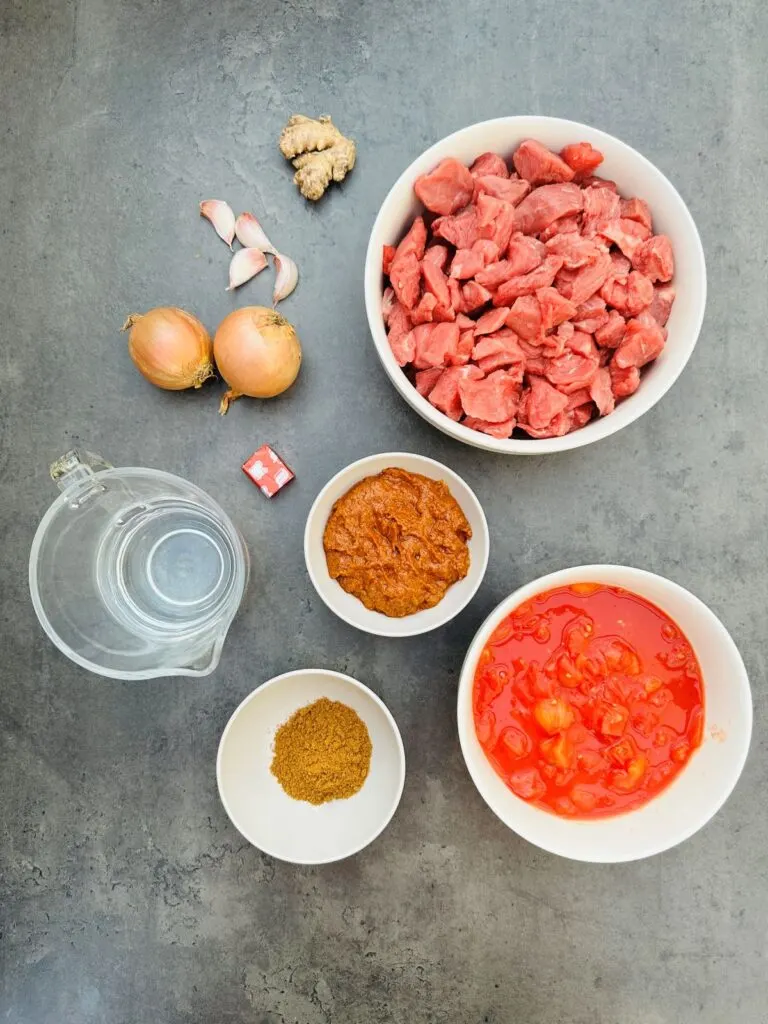 1 kg beef chunks
200g curry spice paste
2 onions, peeled and chopped
4 cloves garlic, peeled and chopped
1-inch piece of fresh ginger peeled and finely chopped or grated
2 tsp ground cumin
2 tsp garam masala
400g tin of tomatoes
200ml water
1 tsp sea salt
1 beef stock cube
Equipment
Pressure cooker – I used the pressure cooker function on a Ninja 15-in1 Foodi, but you can use any multicooker with this function
👩‍🍳 Making It
Step 1 – Sauté/Sear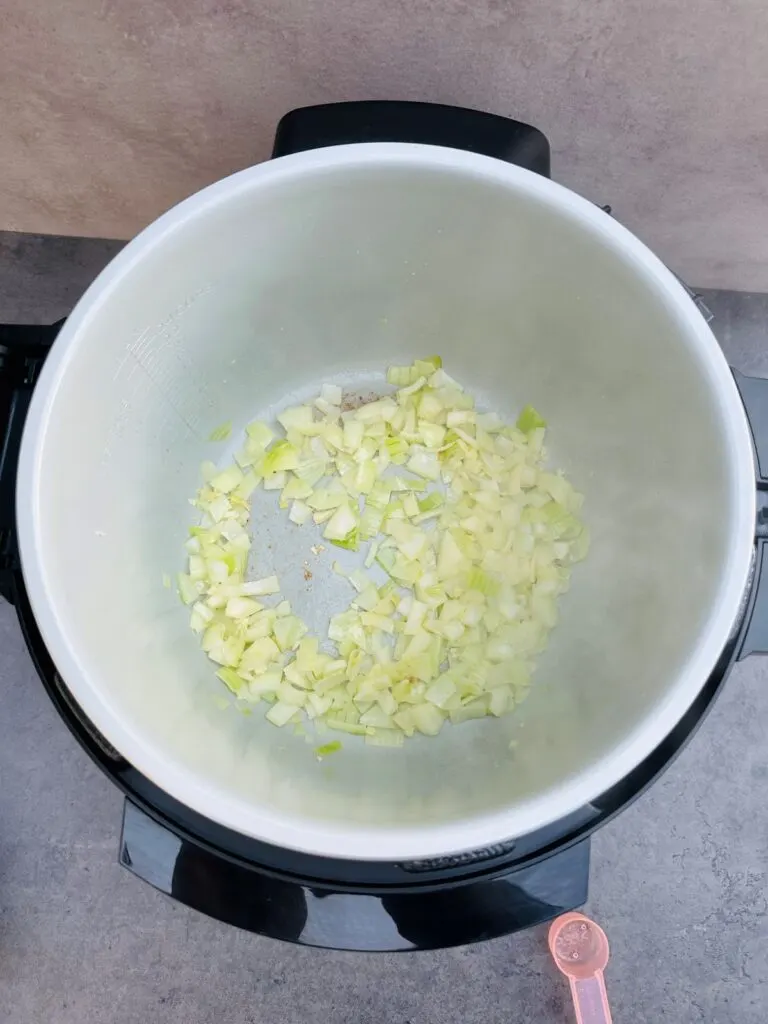 Turn your pressure cooker to the sauté setting. Add a little oil and sauté the onions, garlic, and ginger until the onions are translucent.
Step 2 – Brown the Beef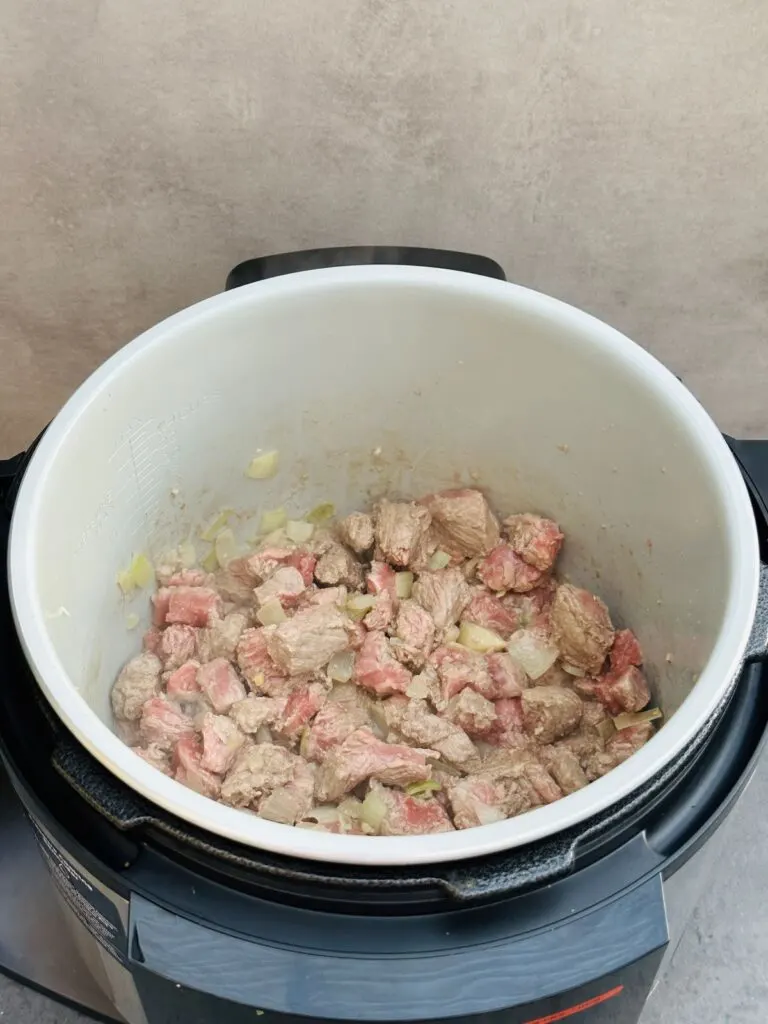 Add the beef chunks to the pressure cooker and sauté until they are browned on all sides.
Step 3 – Add Spices and Tomatoes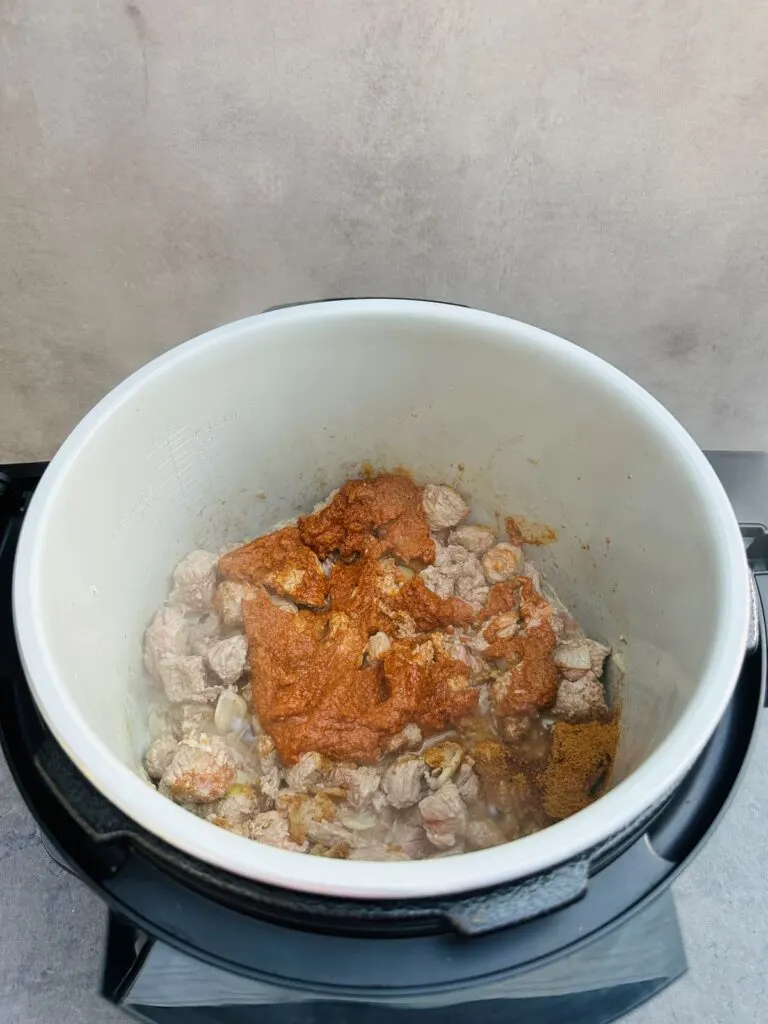 Stir in the ground spices and curry spice paste, coating the beef and onions. Cook for a minute before adding the tin of tomatoes, combining everything well.
Step 4 – Add Liquids and Seasoning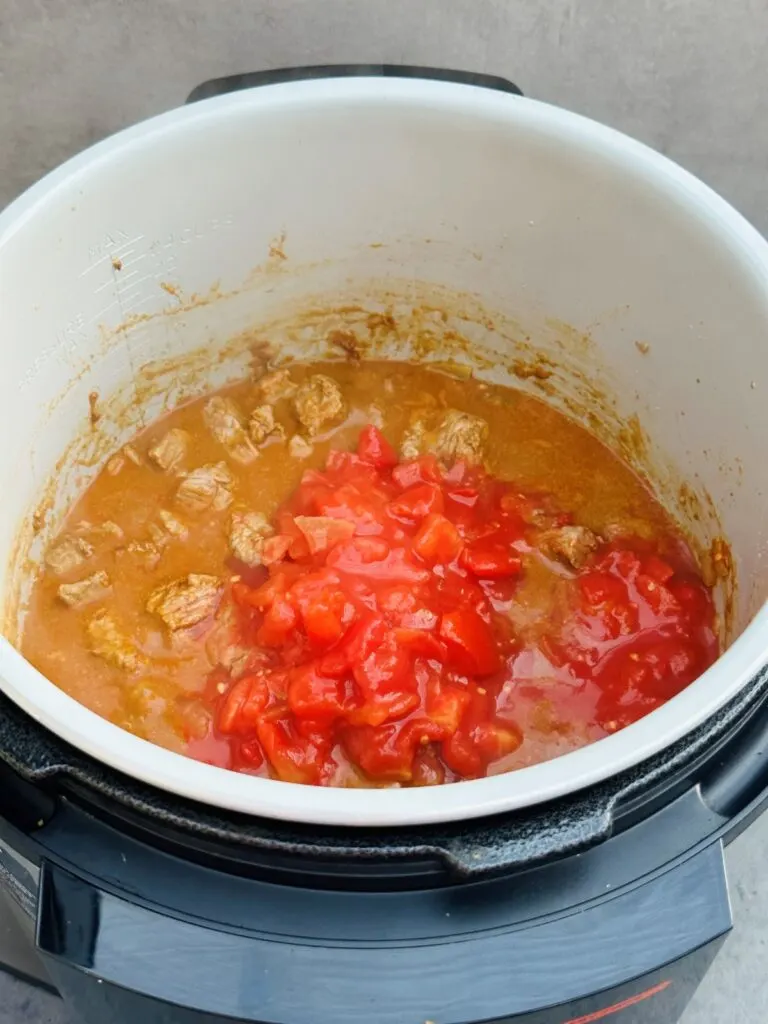 Pour in the water and crumble in the beef stock cube. Season with the sea salt, then stir the mixture well to ensure all the ingredients are well combined.
Step 5 – Pressure Cook
Secure the lid on the pressure cooker, turn the valve to 'seal' and set it to cook on high pressure for 20 minutes.
Step 6 – Natural Release
After the cooking time is complete, let the pressure release naturally for at least 10 minutes.
Step 7 – Final Check and Serve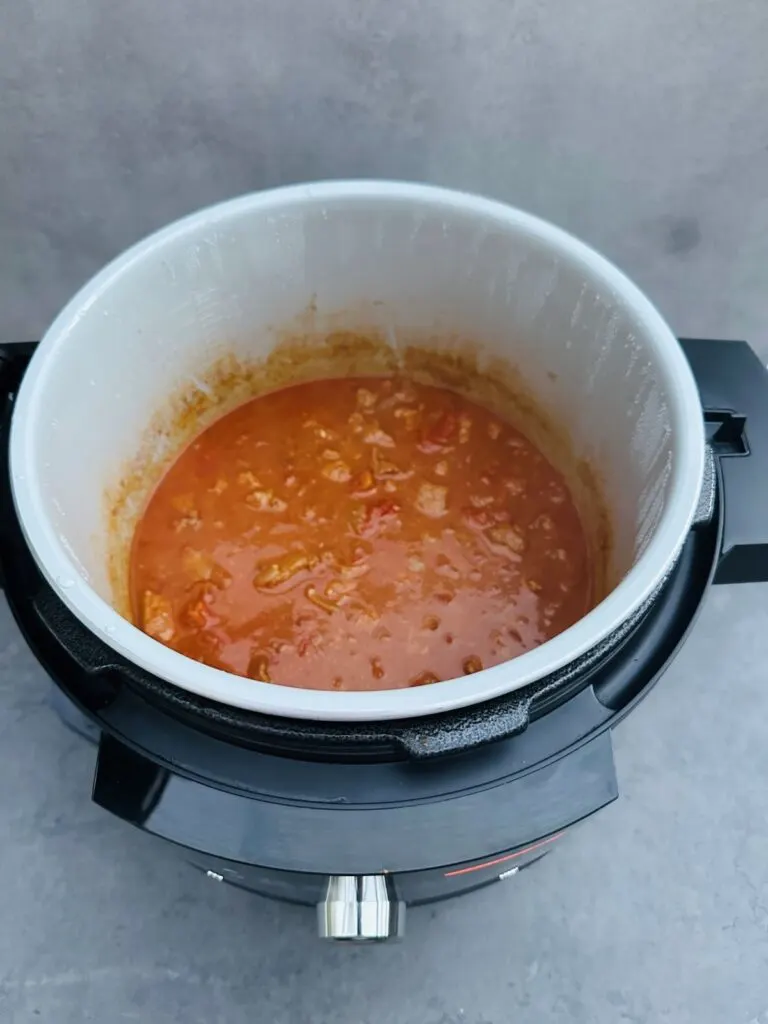 After releasing the pressure, open the lid carefully. Stir the curry and check for seasoning, adjusting if necessary. The beef should be tender, and the sauce rich and flavourful. If the sauce is too thin, switch to the "sauté/sear" function and let it simmer for a short while until it thickens.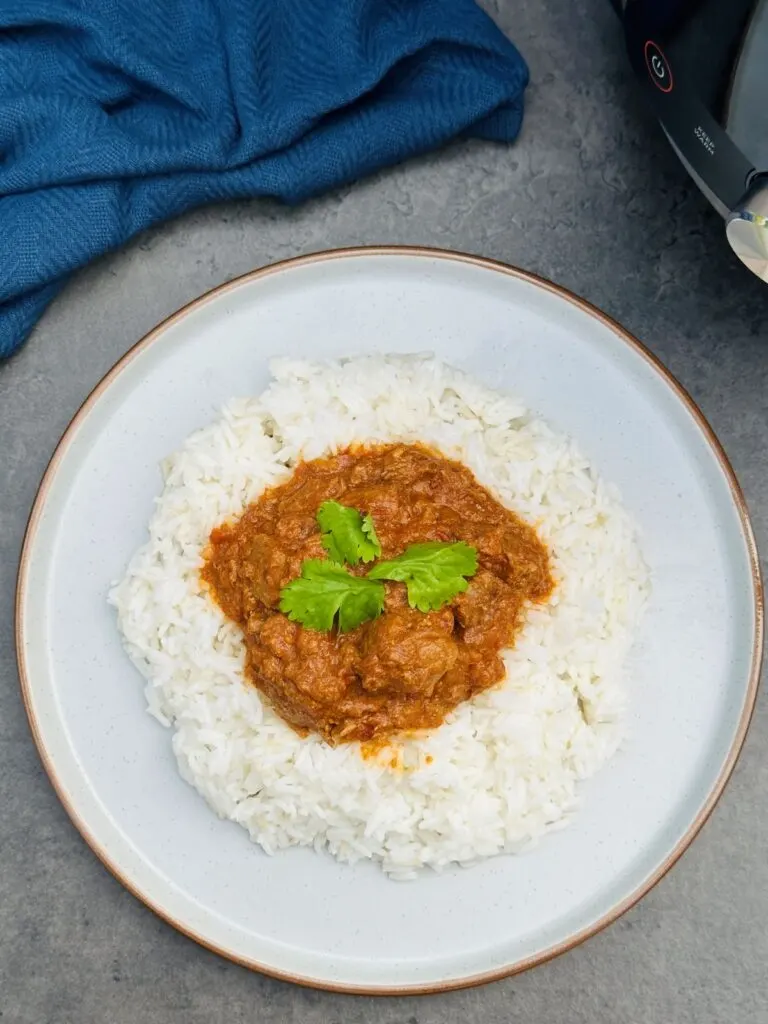 Step 8 – Serve
Serve your beef curry hot with rice, naan bread, or your choice of sides.
🧾 More Pressure Cooker Recipes
👉 Recipe Card (+ Print)