Chicken and Chorizo Stew is a hearty and delicious dinner. It's the perfect one-pot meal to make your evening feel special. It can be made in a pot on the stove, in a slow cooker, or, as this recipe explains, in a Ninja Foodi Max.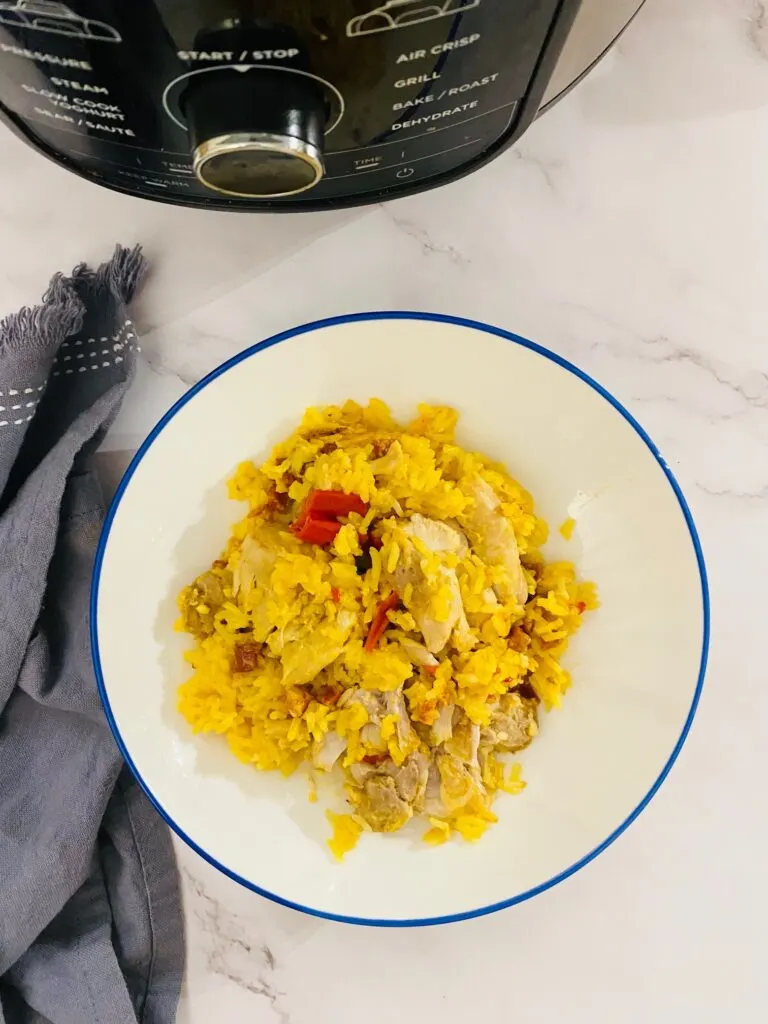 What You Need To Make Chicken Chorizo Stew In A Ninja Foodi
This recipe was made in the pressure cooker function of the Ninja Foodi 9-in-1 but it could be made in any pressure cooker or multi-cooker.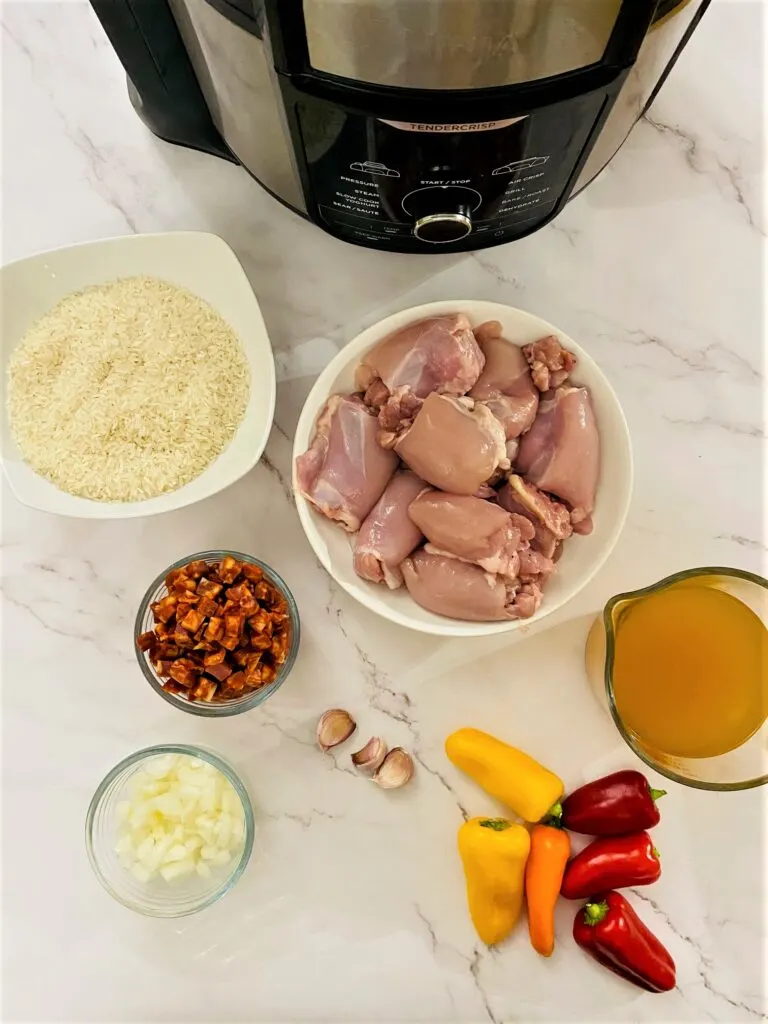 The amounts below served 4 people, you can decrease or increase the ingredients depending on how many people you are serving.
1 tbsp olive oil
750g – 1kg boneless chicken thighs
600ml chicken stock
1 tsp ground turmeric
350g long-grain rice, rinsed
1 green pepper, chopped
1 red pepper, chopped
150g chorizo, diced
3 garlic cloves, crushed
1 medium onion, chopped
Start by making up the chicken stock (I added 1 stock pot/cube to 600ml of boiling water) and stir in the turmeric.
Switch the Ninja Foodi on and select the saute mode. Add the olive oil (or oil of your choice) and leave it to heat up.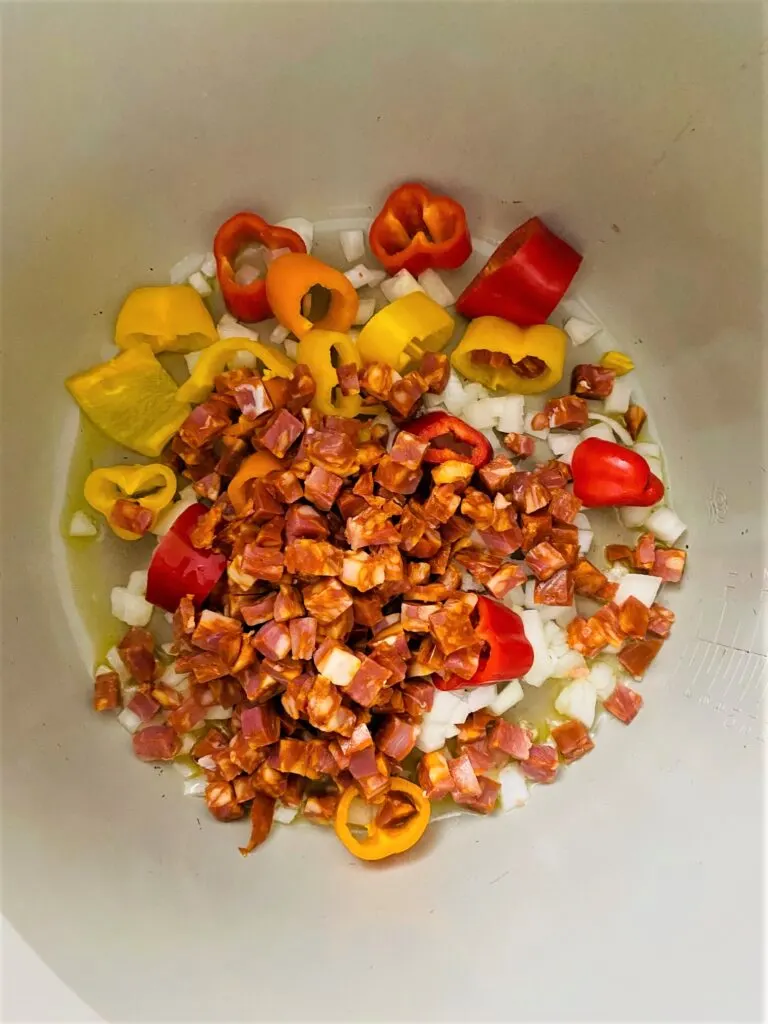 Add the chopped onions, peppers, crushed garlic and chorizo and saute them for a few minutes.
Be careful to not allow any of the ingredients to burn on the bottom – if any do, use some of the hot stock to deglaze the base. Simply pour a small amount of the stock into the pot and then use a wooden or plastic spatula to scrape away any stuck or burnt on ingredients.
Switch the saute function off and add the remaining ingredients – the chicken, rice and remaining stock. Stir everything together before placing the pressure cooker lid on the Ninja Foodi.
Select the pressure cooker function and set it on 'high' and the time at 8 minutes.
At the end of the cooking time leave the pressure cooker to naturally release for 10 minutes before performing a quick release.
I hope you enjoy this Ninja Foodi Chicken and Chorizo Stew recipe – let me know in the comments if you make it!