Calling all garlic lovers! This potato and garlic soup is simple to make in a soup maker – it requires very few ingredients and preparation work.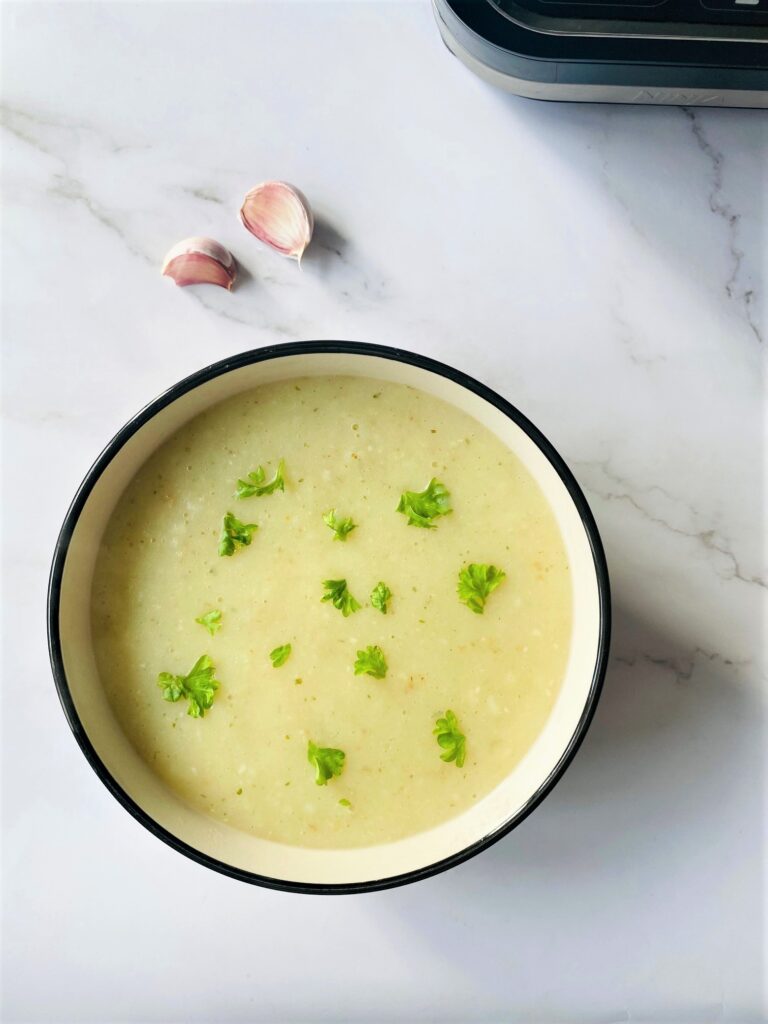 Making Potato And Garlic Soup In A Soup Maker
I made this in a Ninja Soup Maker, but it can be made in any soup maker.
What You Need:
1 onion, quartered
6 cloves garlic, peeled
600g potatoes, washed and chopped
1 tsp dried parsley
1 vegetable or chicken stock cube or pot
200ml milk
2 tbsp single cream or creme fraiche (optional)
Salt and pepper (optional seasoning)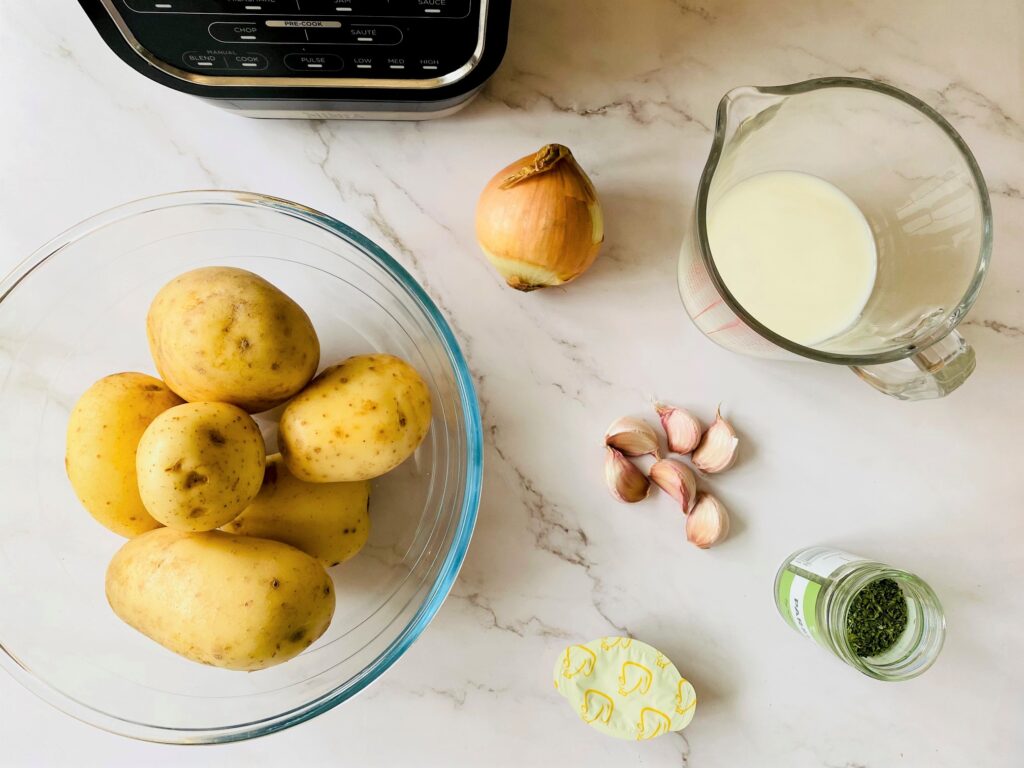 Which Potatoes Are Best For Making A Soup?
Floury potatoes such as Maris Piper or King Edward are the best type for adding to a soup. They will break down a lot easier than waxy potatoes varieties.
Do I Need To Peel Potatoes For Soup?
For both simplicity and taste, I prefer to leave the skin on potatoes.
Making Potato And Garlic Soup
Start by washing and chopping up the potatoes. Chop them up small enough so that they will cook through in the soup maker cycle time.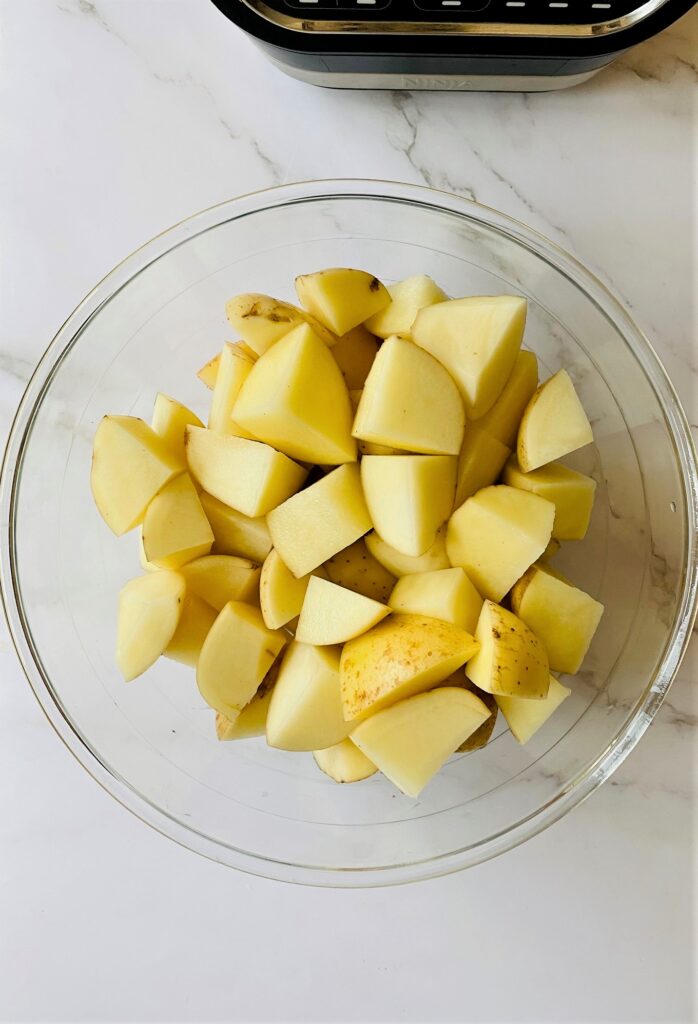 If you are using a Ninja Soup Maker you can just quarter the onion and peel the garlic cloves. For other soup makers without the chop function, you will need to slice the onion up and crush the garlic cloves.
Add the potatoes, dried parsley, stockpot and milk.
Add hot water up to the 1400ml line in the Ninja Soup Maker, or, the MAX line in other soup makers.
Set the soup maker off on the 'chunky soup' setting.
At the end of the cycle do a manual blend or pulse to turn it into more of a smooth soup but while still maintaining some texture.
Optionally stir in some cream. I found the soup to be thick and creamy enough with the number of potatoes and so I didn't add any.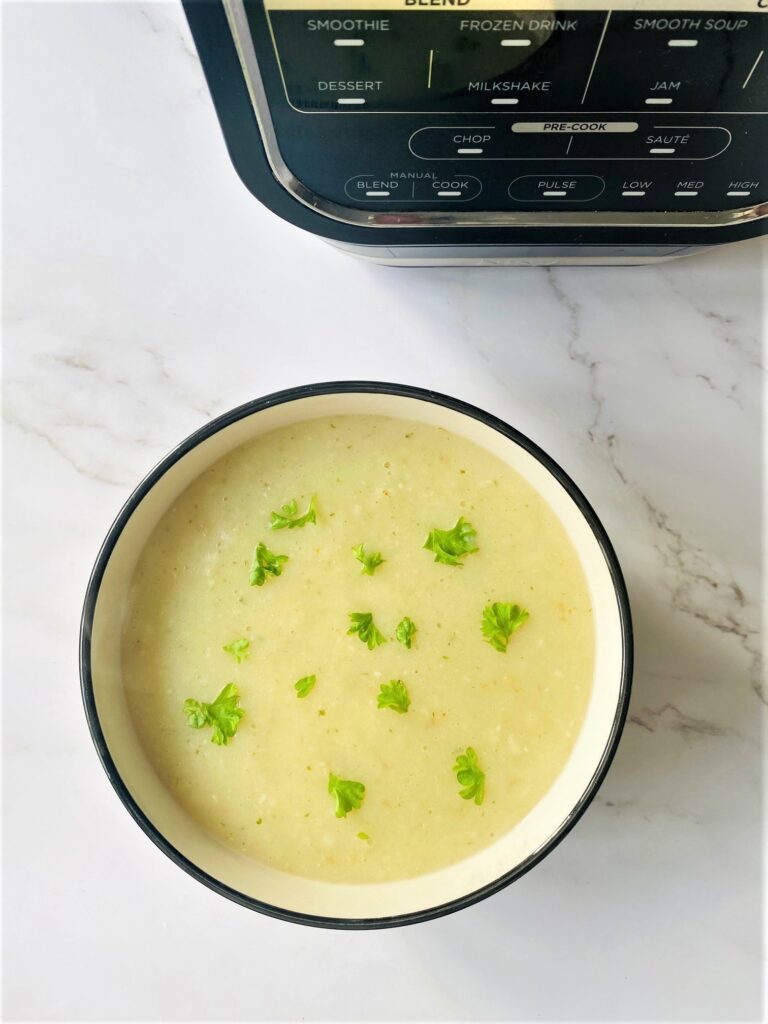 I hope you enjoy this potato and garlic soup recipe! Let me know in the comments if you end up making it.