This Spanish potato soup recipe is based on one of my favourite Spanish dishes, patatas bravas.
I've adapted it to be made as a soup in a soup maker, with all the tastes you'd expect with fresh peppers, chillies, paprika and, of course, potatoes.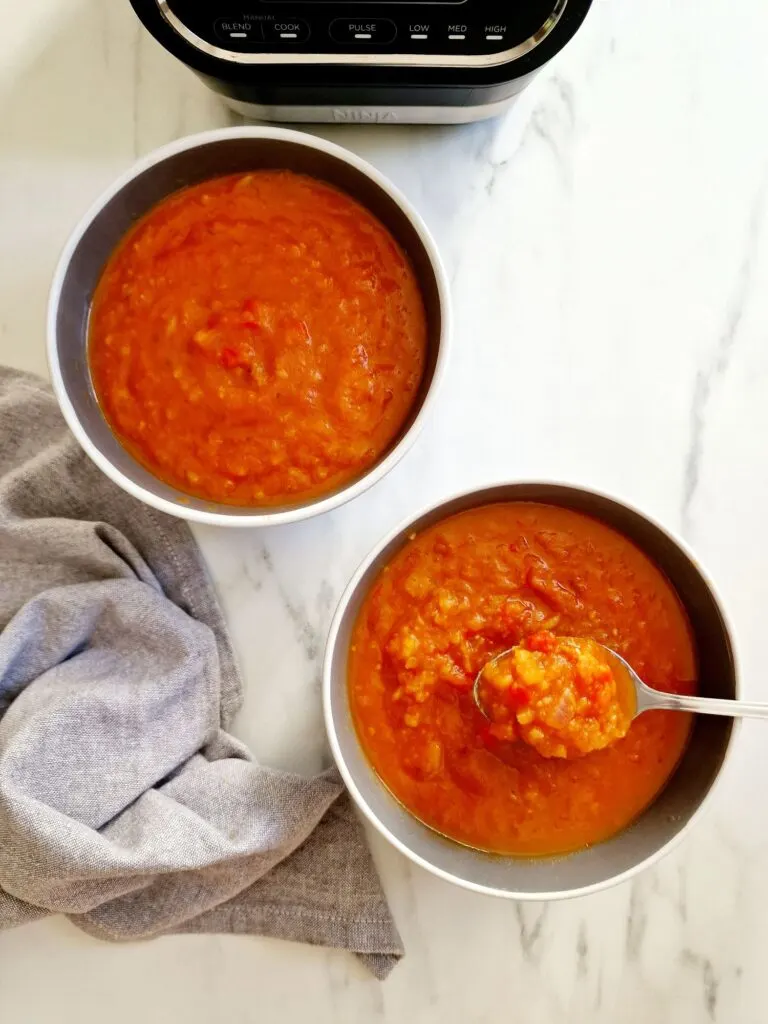 🛒 What You Need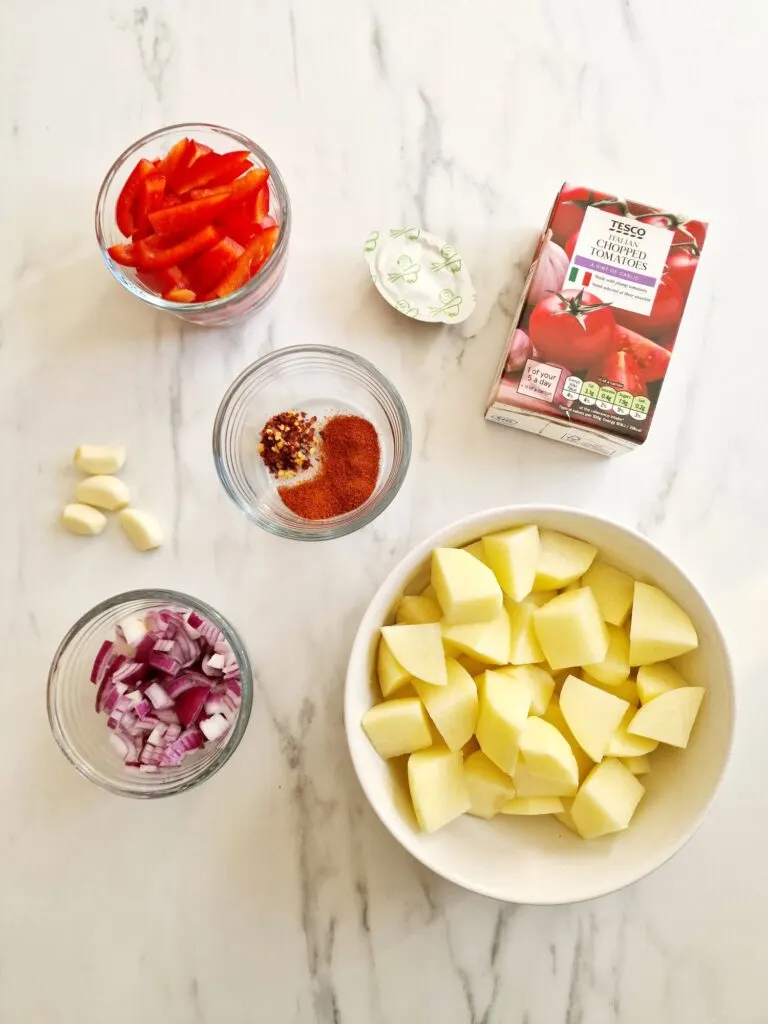 Ingredients
500g potatoes, peeled and chopped (I used Maris Pipers)
1 red onion, chopped
4 cloves garlic, crushed
1 red pepper, sliced – you can also use a yellow or green pepper
400g chopped tomatoes
1 tsp dried chilli flakes
2 tsp smoked paprika
1 vegetable stock pot
Hot water (up to line)
And if you like your soups with a little extra kick, add in some extra crushed chillies (I recommend you taste for hotness levels before adding any extra chilli, though!)
This soup was originally made in my Morphy Richards soup maker and, more lately, again in my Ninja Soup Maker – but it can be adapted to any other soup maker or cooked in a pan on the stove.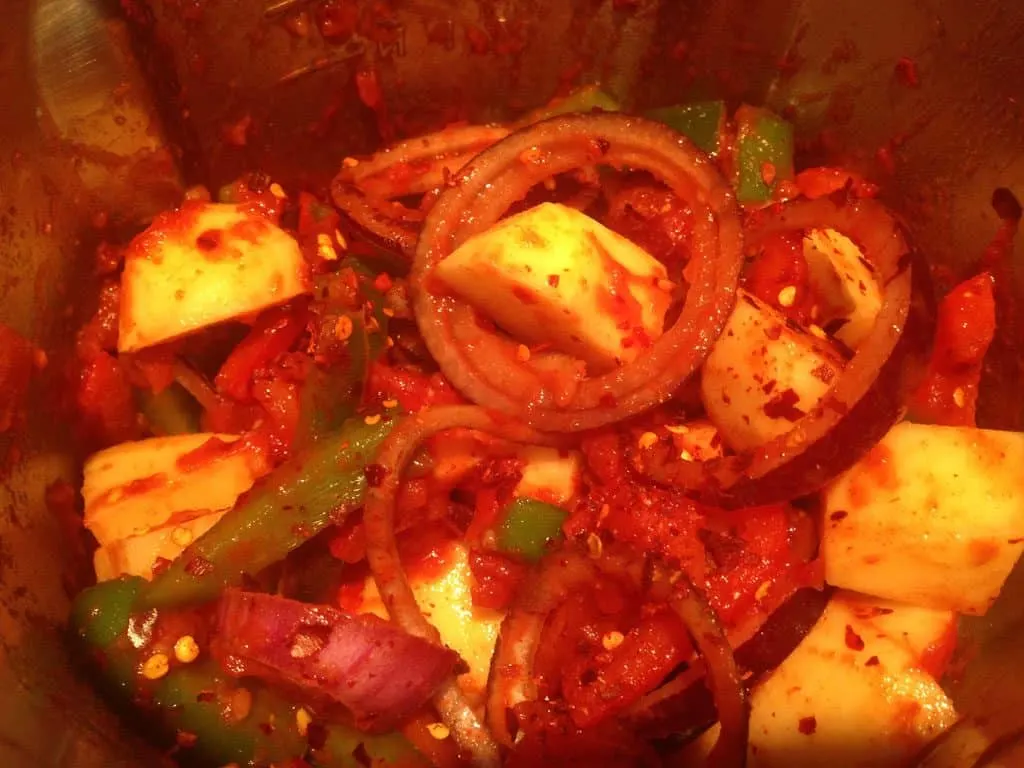 👩‍🍳 Making It
Once you have peeled and chopped the potatoes and sliced the onions and pepper, it's time to add everything to the soup maker.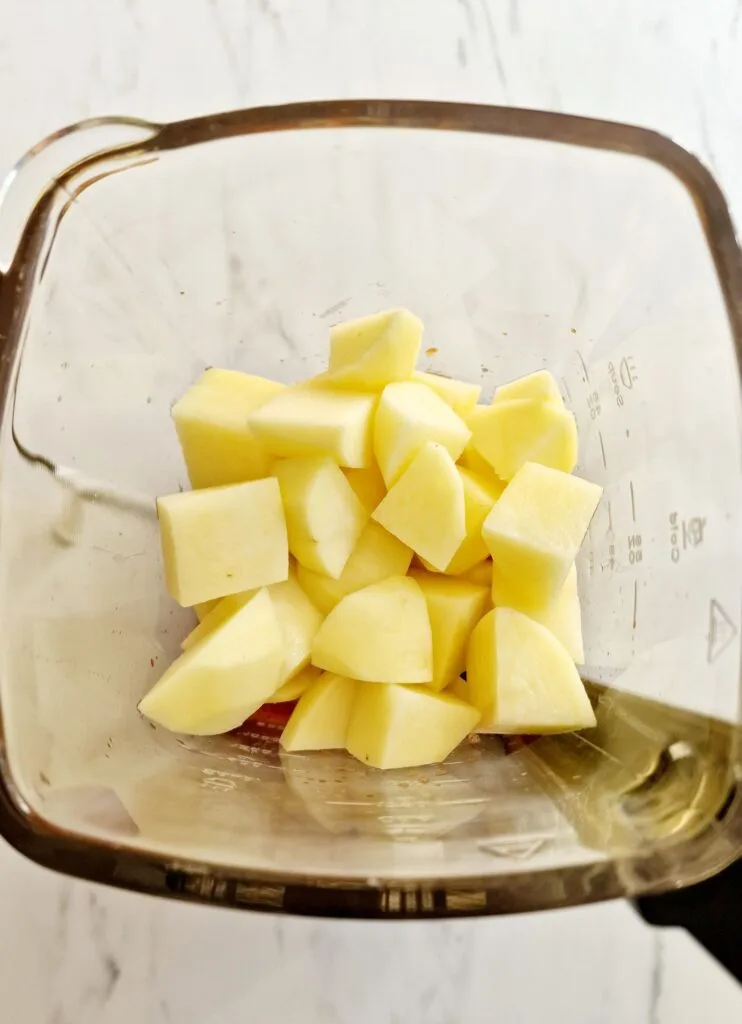 If you are using a soup maker that has a tendency to burn, make sure you give everything a good stir so that none of the tomatoes are sitting on the bottom.
Set the soup maker off on chunky.
At the end of the chunky soup maker cycle, you can either serve it as it is or pulse/blend it a few times so that it is partially chunky.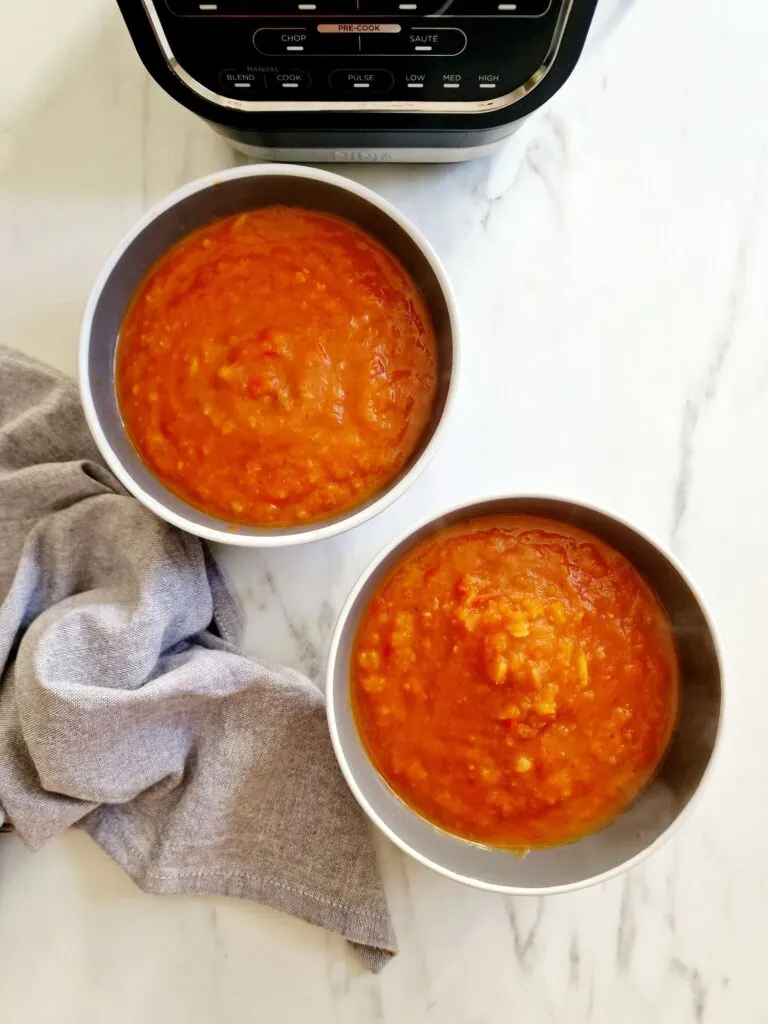 Season with some salt and pepper according to taste.
🧾 More Soup Maker Recipes
📙 My Soup Maker Recipe Books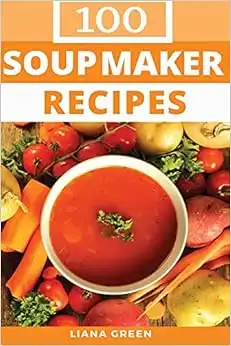 We earn a commission if you click this link and make a purchase at no additional cost to you.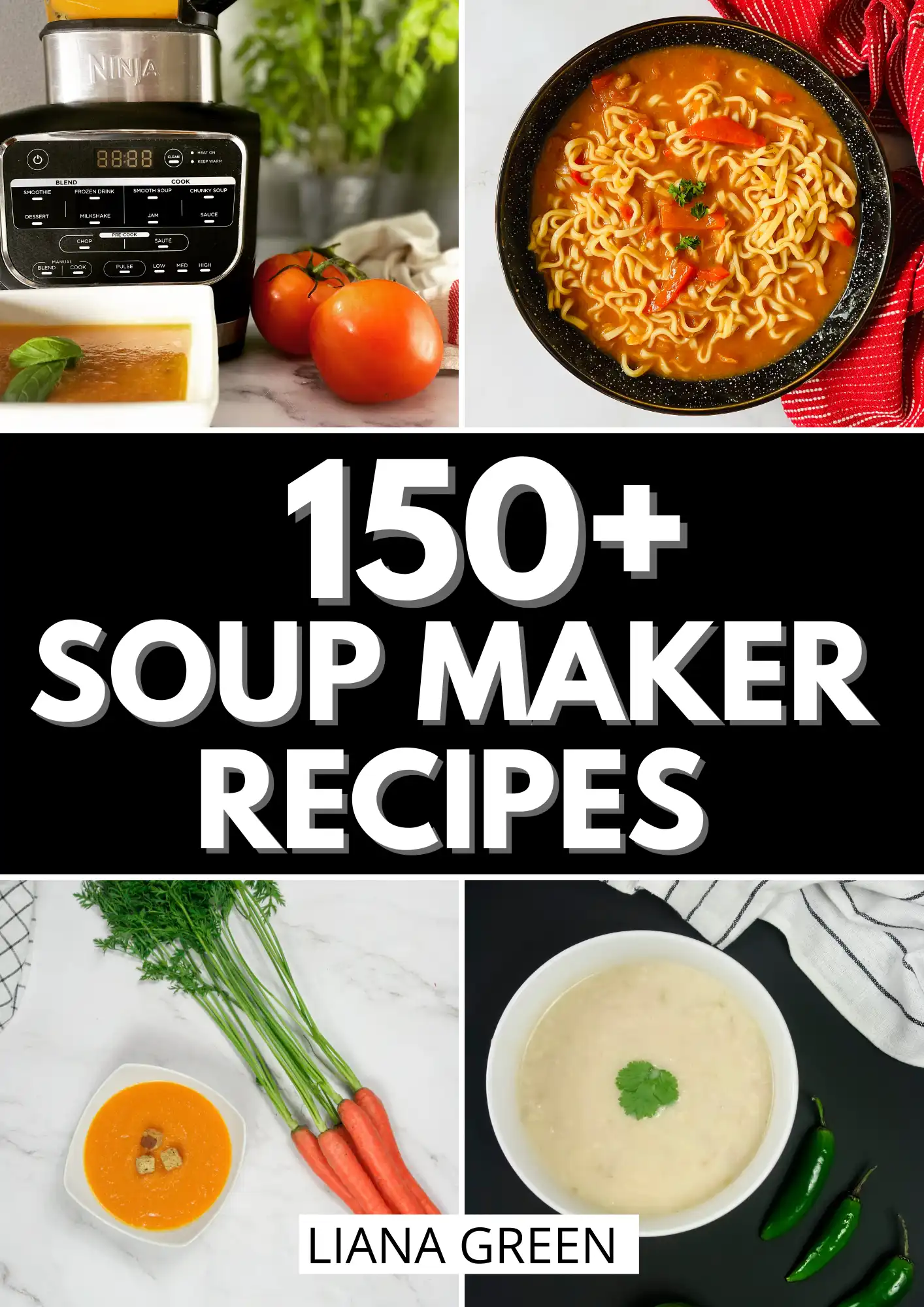 150+ Soup Maker Recipes (ONLY £3 INC FREE UPDATES)
Over 150 easy recipes, you can make in any soup maker 🥣
👩‍🍳 Recipes include:
Carrot & Coriander, Mexican Bean Noodle Soup, Easy Chicken Soup, Curried Parsnip, Thai Red Curry Soup, Bombay Potato Soup, Classic Vegetable, Minestrone Soup and many more!
Free updates automatically sent to you for the duration of the book!
BUY NOW
I hope you enjoy this soup as much as I did! Let me know in the comments if you make it!
As always, if you have any questions, please do not hesitate to get in touch in the comments.
👉 Recipe Card (Instructions + Print)