Making bolognese with pork is a welcome alternative to beef mince for those times when you want to make a change.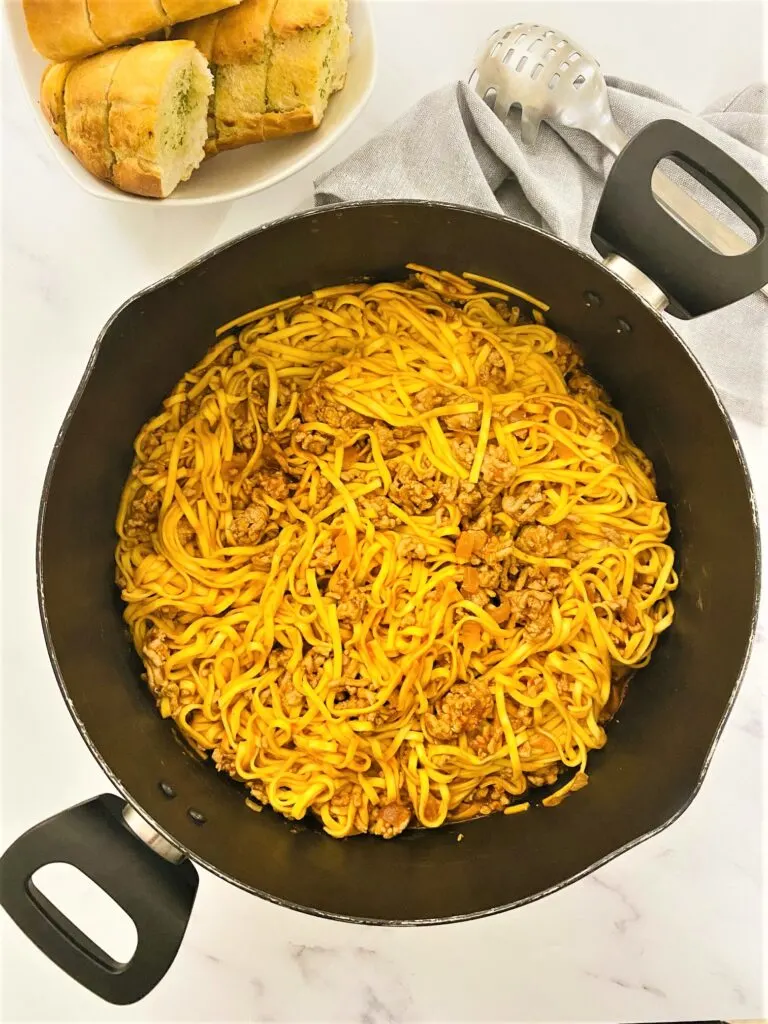 How To Make Pork Bolognese
The ingredients are basically the same as a beef bolognese, but I do make a few minor changes, just to make it a little different!
Related: Slow Cooker Spaghetti Bolognese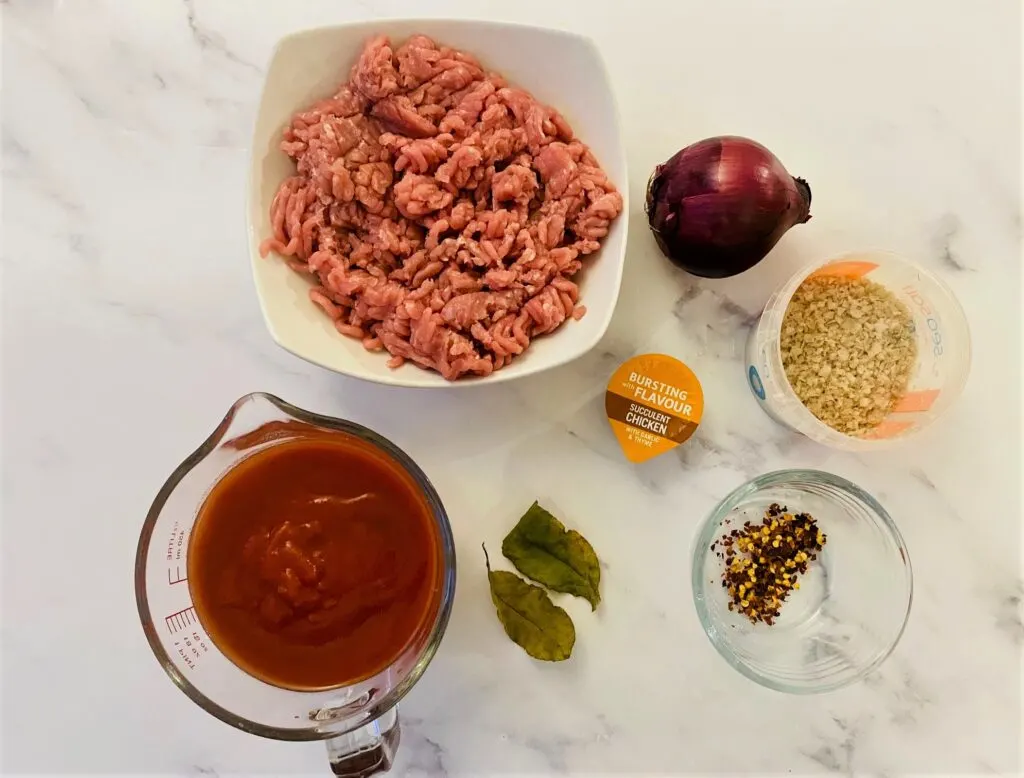 1 tbsp olive oil
1 red onion
2 cloves garlic, crushed
500g pork mince
1 x 400g tin of chopped tomatoes or passata
300ml chicken stock
1 bay leaf
1 tsp chilli flakes (optional – can use dried herbs instead)
Seasoning according to taste
Making Pork Bolognese – Step By Step
Start by heating the oil in a large pan on the hob. Add the chopped onions and gently cook them until they begin to soften, usually just a few minutes.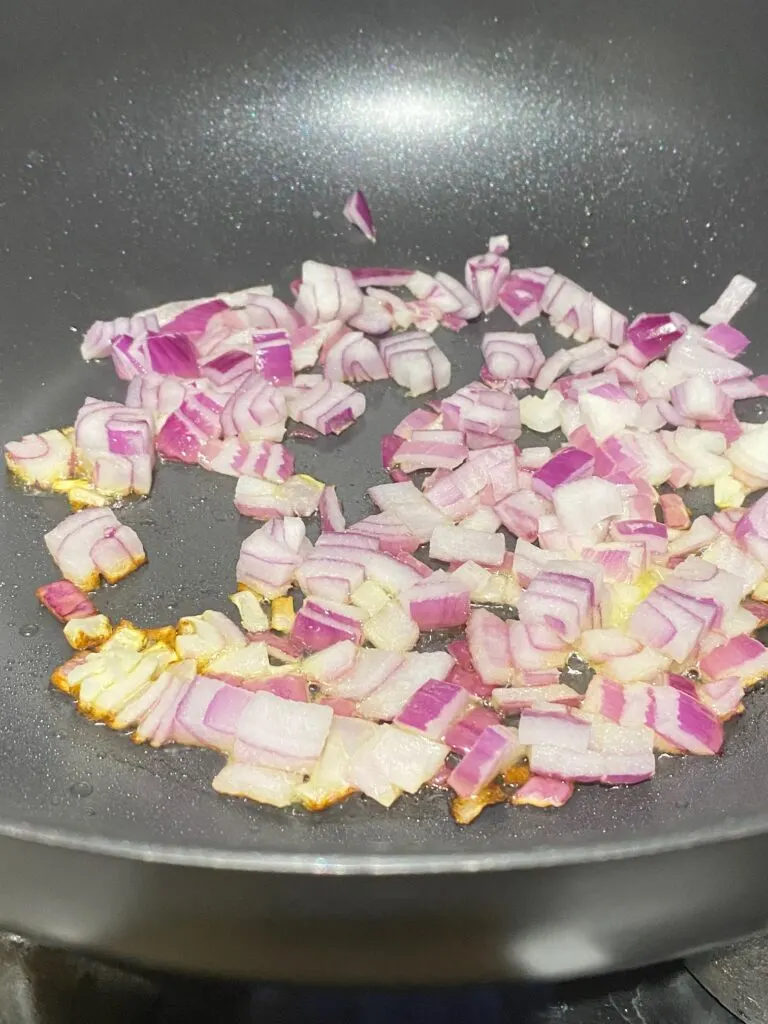 Add the garlic cloves and stir them in with the onions before adding the pork mince.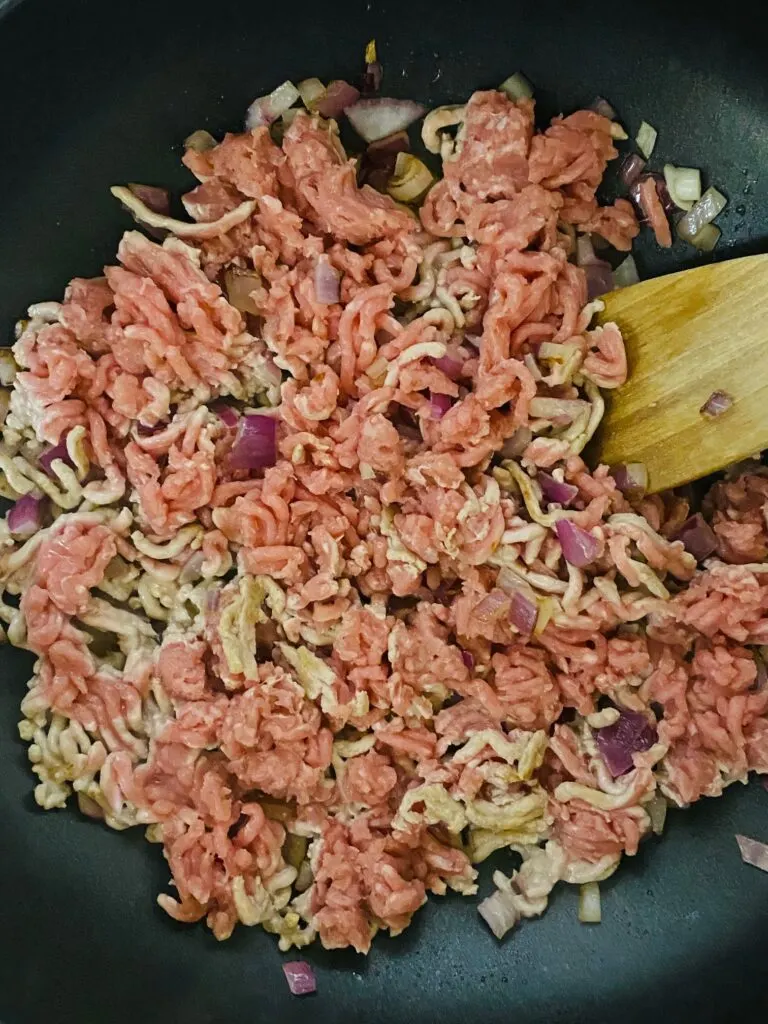 Cook the mince until it is sealed all over. Add the tomatoes (or passata), chicken stock, bay leaf, chilli flakes and any seasoning. Bring to the boil before reducing to a simmer for about 20 minutes.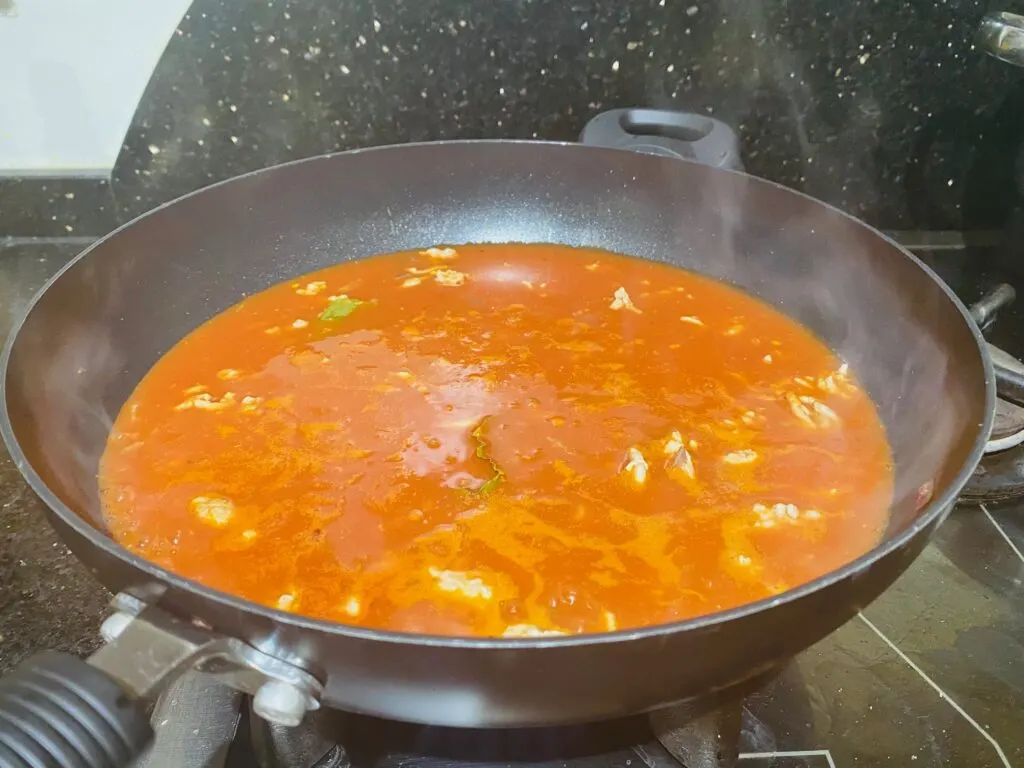 Serve with any variety of pasta – we had ours with linguine and garlic bread – or serve as a jacket potato topping.