Making apple muffins from scratch is quick and simple. All you need are a few basic ingredients and 30 minutes to make deliciously moist and tasty apple muffins.
How To Make Apple Muffins
The ingredients needed to make apple muffins are similar to that of my apple and cinnamon cake.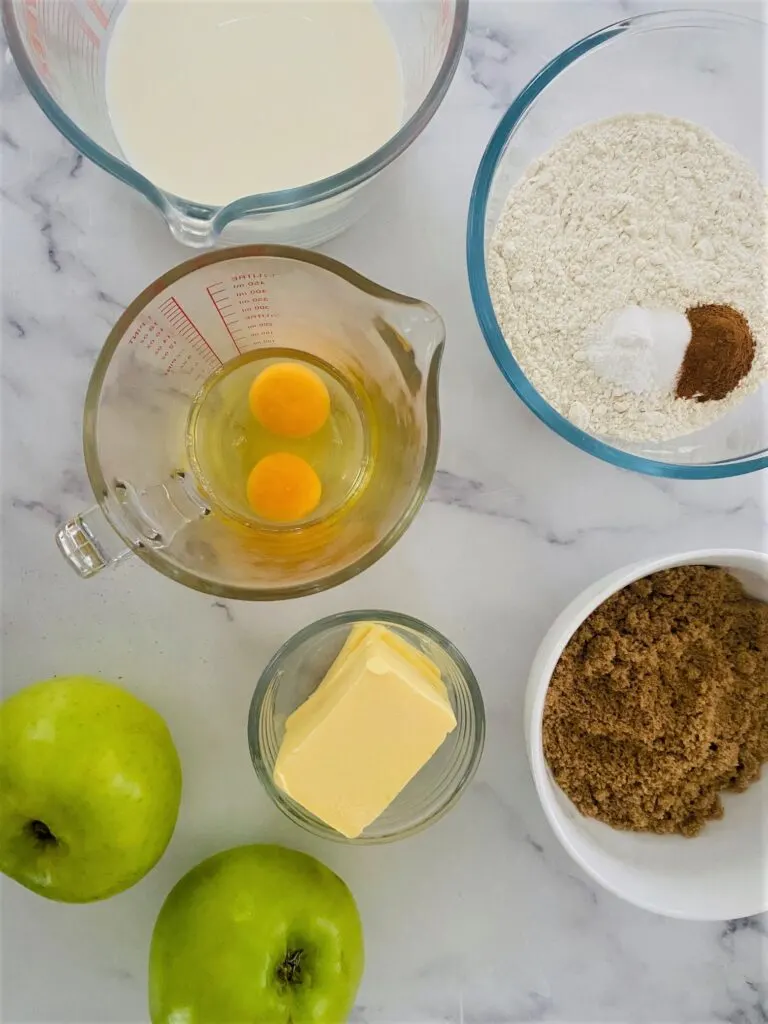 150g light brown sugar
150g unsalted butter softened
150ml milk
2 eggs, beaten
250g self-raising flour
1 tsp baking powder
2 tsp ground cinnamon
2 apples (approx 250g in weight once peeled and cored)
Before you begin, leave the eggs, milk, and butter out to reach room temperature – about 30 minutes should be enough.
What Apples Are Best For Muffins?
Bramley or Granny Smiths are the best types of apples for cooking, especially for making apple cakes and crumble.
Braeburn can also work well for this recipe.
Main Equipment Needed
To make these apple muffins you will need a 12 muffin tray, or cupcake tin, paper cases (or you can grease the tin if you don't have any), some mixing bowls, and a whisk.
Making Apple Muffins – Step By Step
Start by preheating the oven to 200C/180CF fan/Gas Mark 6, leaving it to heat up while you prepare the apple muffin batter.
In a bowl, cream together the butter and sugar before whisking in the beaten eggs and milk.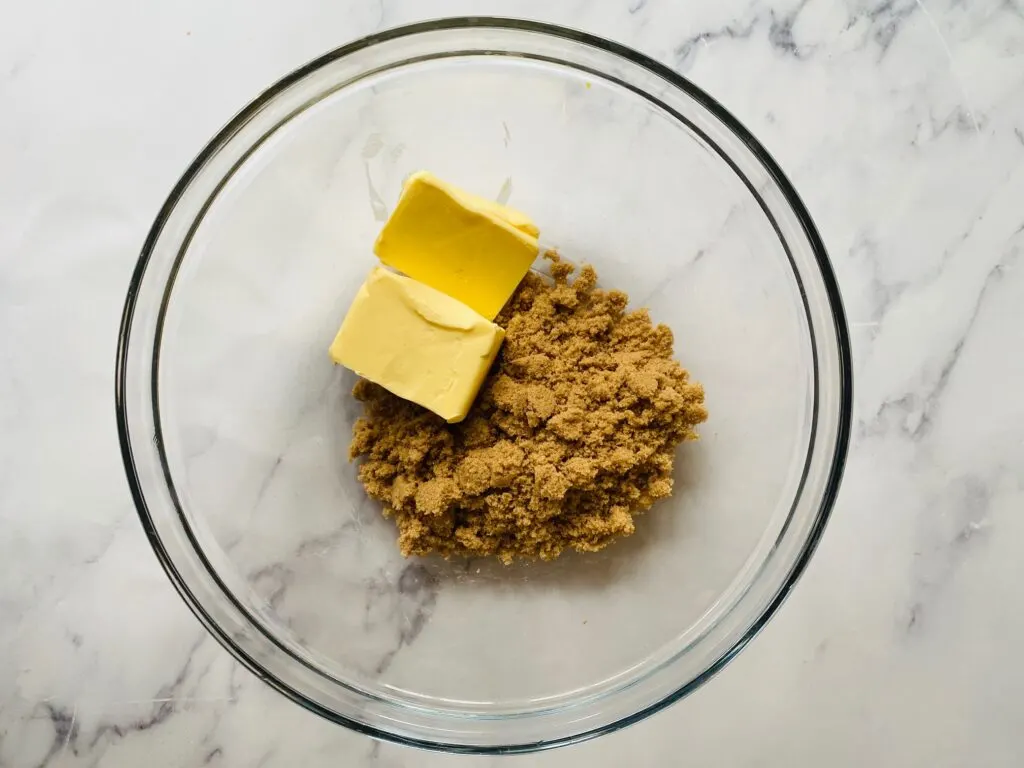 In a separate bowl sift flour, baking powder, cinnamon, and salt and mix. Add in the wet ingredients and gently stir to combine without over mixing it.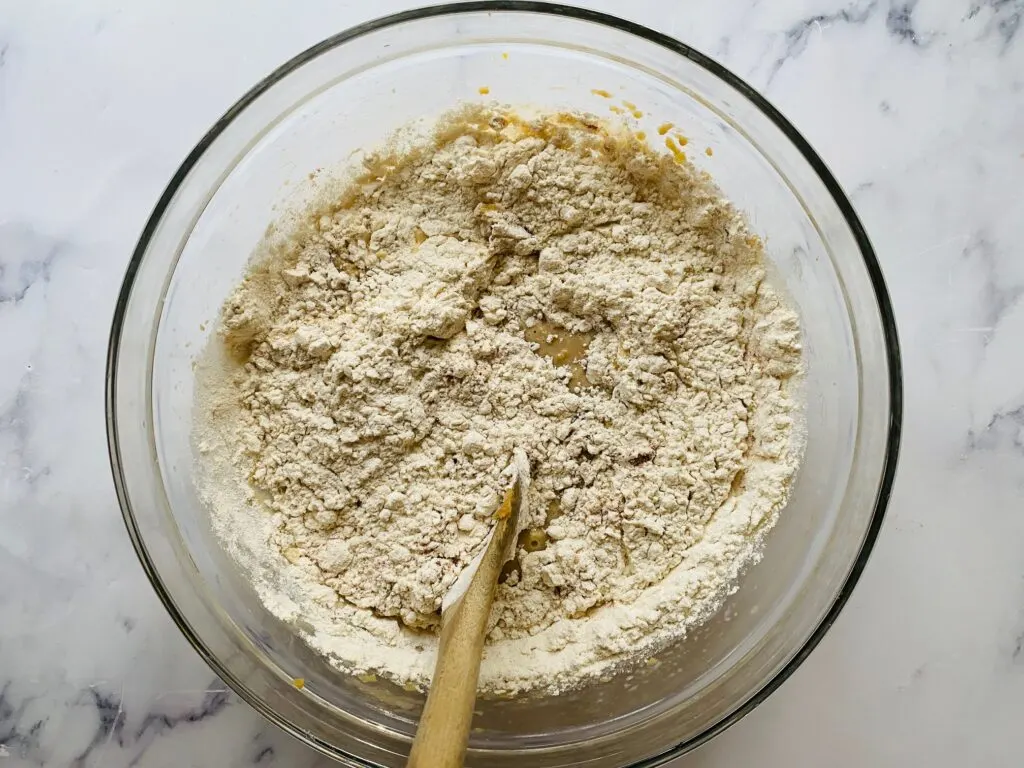 Prepare the apples by peeling the skin and chopping the flesh. Discard the apple core. Chop the apples as small as possible – you could alternatively grate them if you don't want apple chunks in the finished muffin.
It's best not to peel the apples before this point or they will start to brown – if you do peel them before, squeeze some lemon juice over them.
Gently stir the chopped apples through the batter.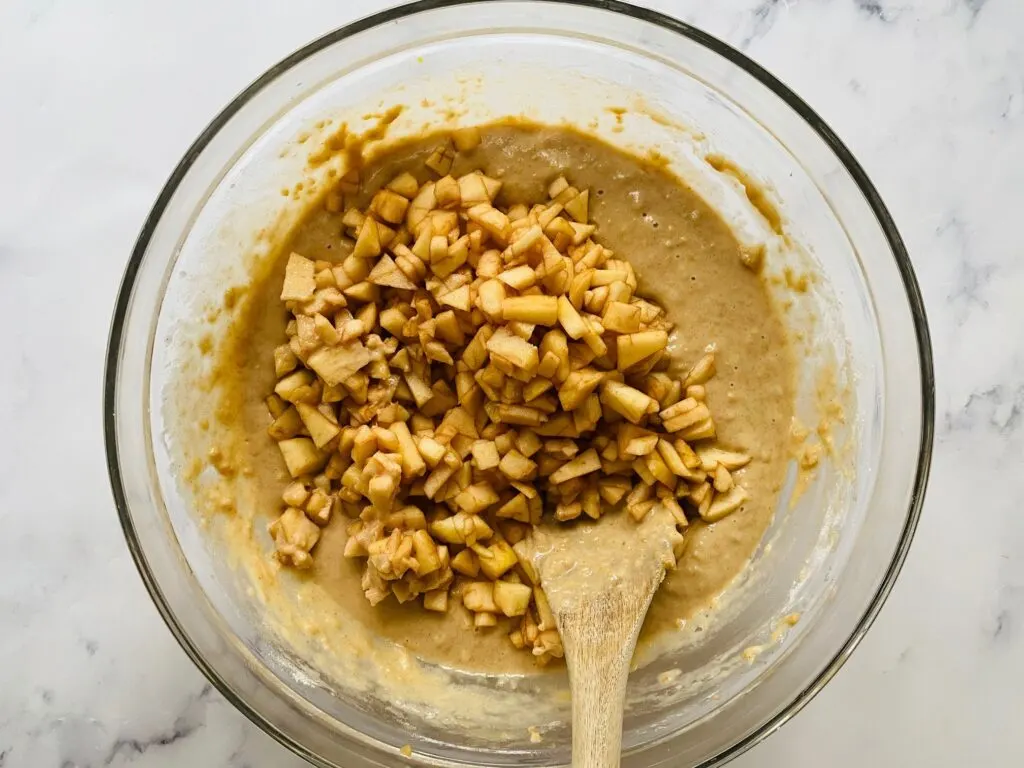 Transfer the batter to the muffin cases, filling up to the top. There should be enough to make 12 cakes.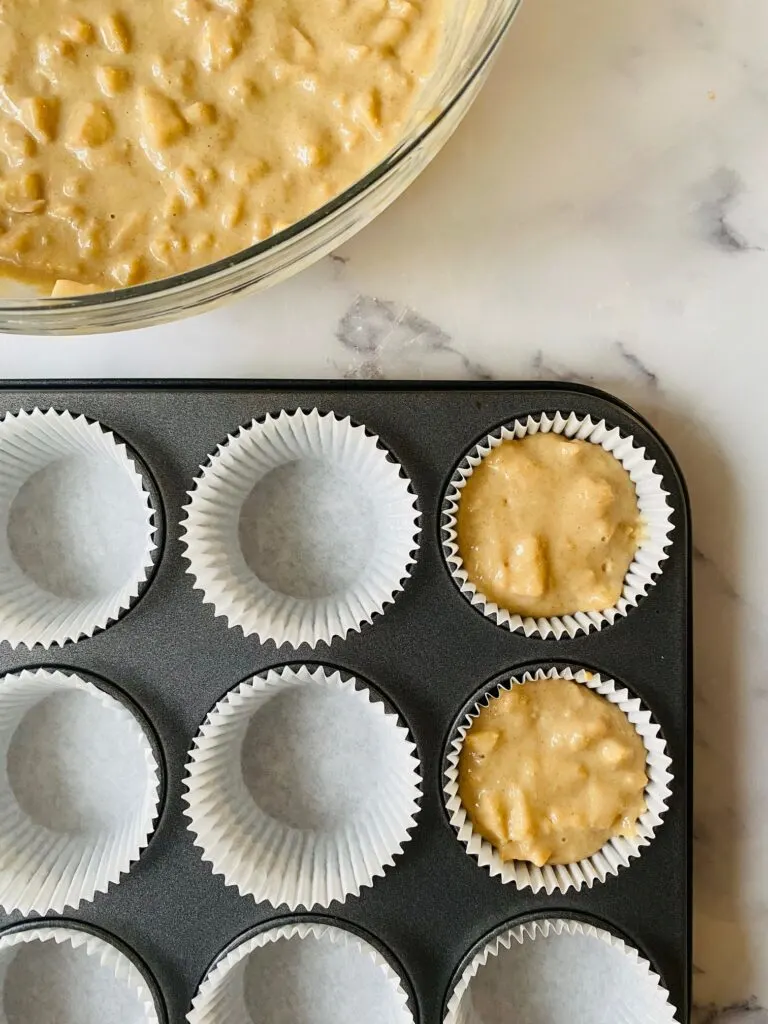 I also like to sprinkle a little brown sugar over the top of each one before putting them in the oven.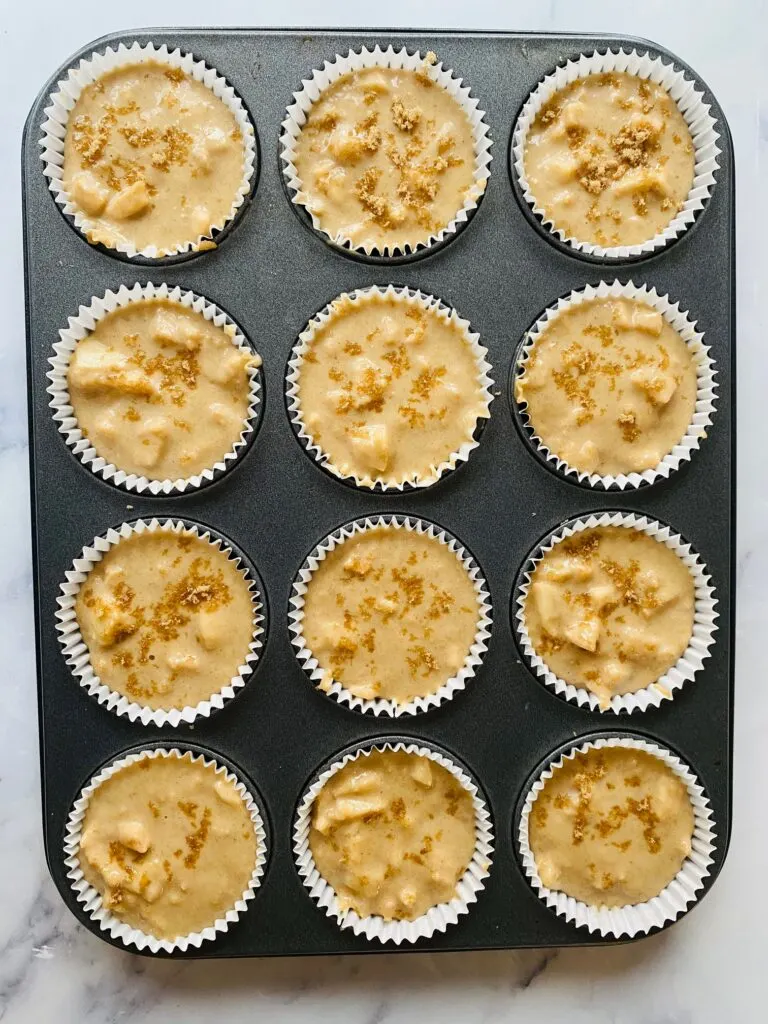 Cook for 5 minutes before turning the temperature down to 180C/160C Fan/Gas Mark 4 and cooking for a further 15 to 20 minutes until the muffins are cooked through.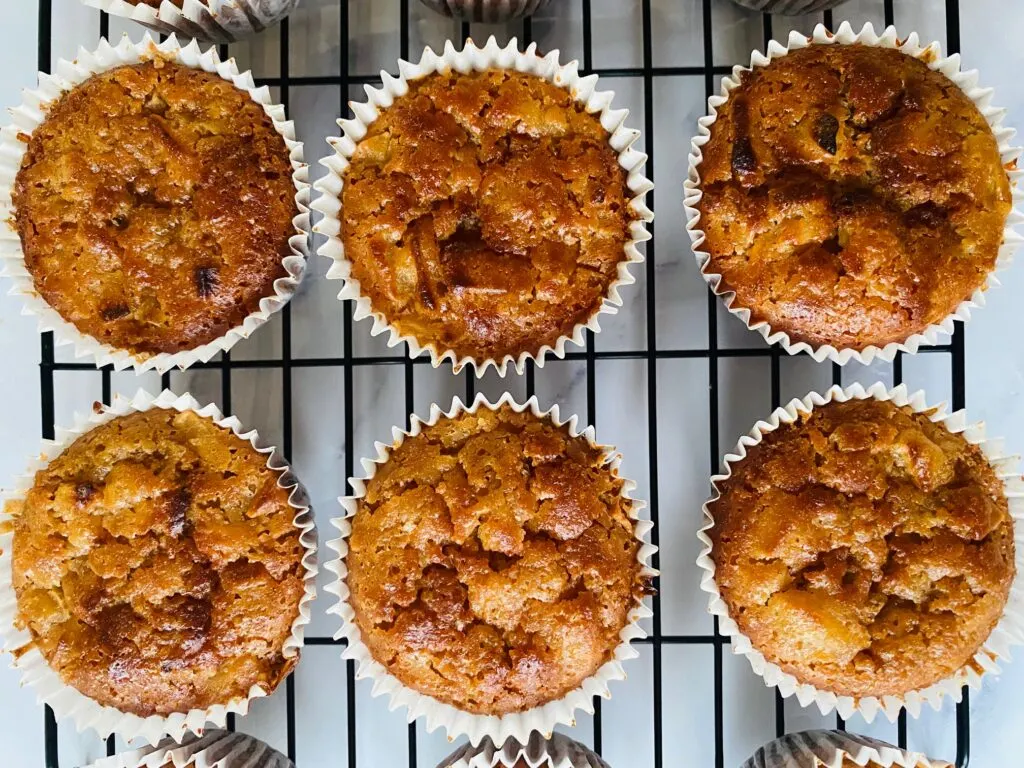 Leave the apple muffins to stand for 5 to 10 minutes before eating.