Perhaps one of my all-time favourite desserts. This apple crumble recipe is easy to make yet incredibly comforting, especially when smothered in warm custard.
I love mine to have a warm, spicy taste, so I add a generous helping of cinnamon, but if you don't want to, you don't have to. Also, some people suggest boiling the apples before cooking them, but I don't bother, I find they come out too mushy, and it ruins the texture of the finished product.
Nothing can beat a homemade apple crumble. Shop-bought ones always seem to lack the flavour (not to mention you hardly get any!)
Everyone in the family loved it and agreed it was the best apple crumble they had tasted.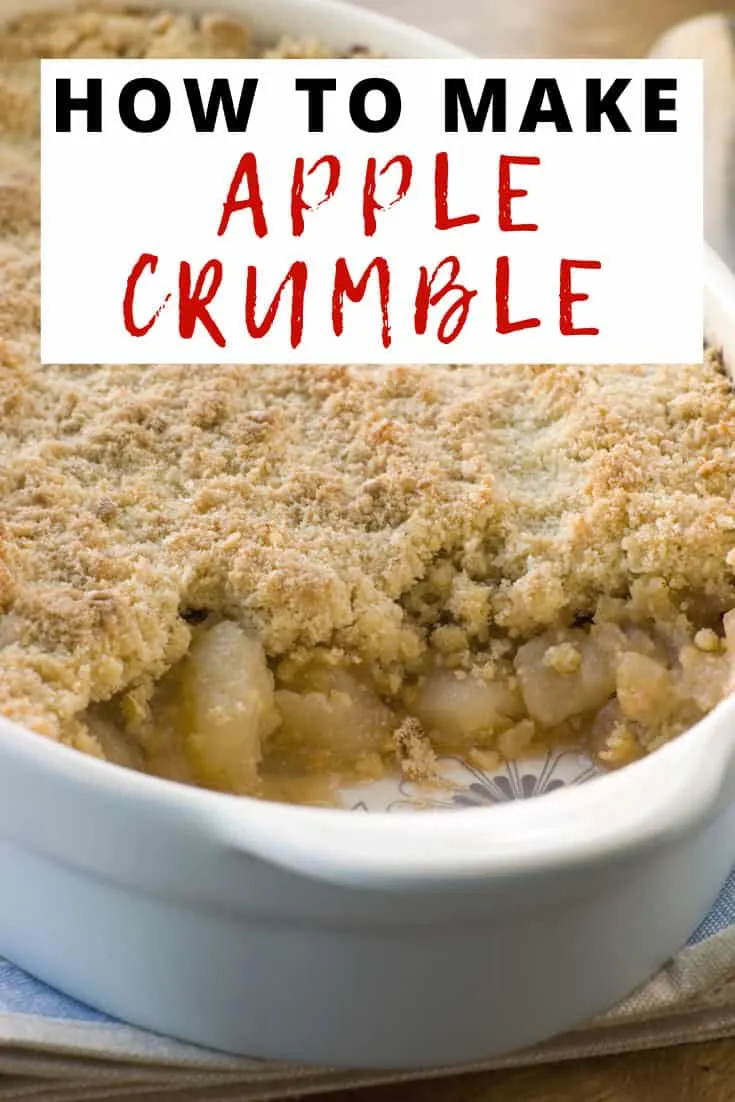 What's The Difference Between Crumble, Crisp and Cobbler?
Apple crumble, apple crisp, and apple cobbler- you've probably heard of all three but might not know the difference between them.
An apple crumble is originally from England, typically made with flour, sugar and butter, with a fine, crumbly topping.
Cobbler is an American dessert, typically made with flour, sugar, butter and oats; the topping is a biscuit or pie dough.
And finally, a crisp is essentially the same as a crumble, but the topping is made with oats, which also crisps up when cooking, giving it its name.
Can I Add Rhubarb?
Yes, if you want to make rhubarb crumble instead. Add ten sticks of rhubarb, cut into 1-inch chunks, and add 80g of sugar to a saucepan, and boil until soft, adding more sugar if you want the rhubarb sweeter. Then, continue with the recipe as normal.
You could also add in some fresh blackberries to make an apple and blackberry crumble.
How To Make Apple Crumble
Start off by adding the flour to the bowl. To make sure it mixes in well, add in the cinnamon now.
Next, mix in the butter until it resembles breadcrumbs.
Here, if you're in a hurry, you can use a bit of a cheat, but it might sacrifice the texture slightly. Once you've started combining the ingredients, you can use an electric mixer to do the rest for you, but make sure to add more flour if the crumble is sticking together in balls of dough.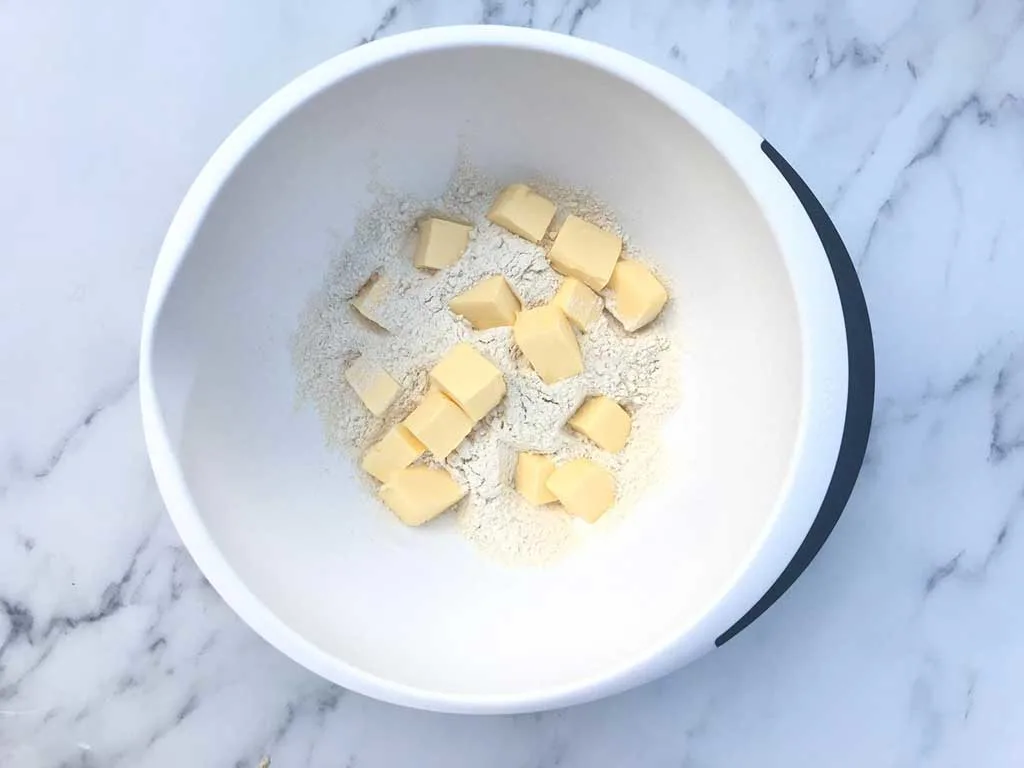 Peel all the apples, cut out the bruises you often find with cooking apples, and slice them into slices 5mm (1/5 inch) thick.
If you want, you can make the slices a different thickness, but make sure you are consistent, or else the texture of all the apples will be different.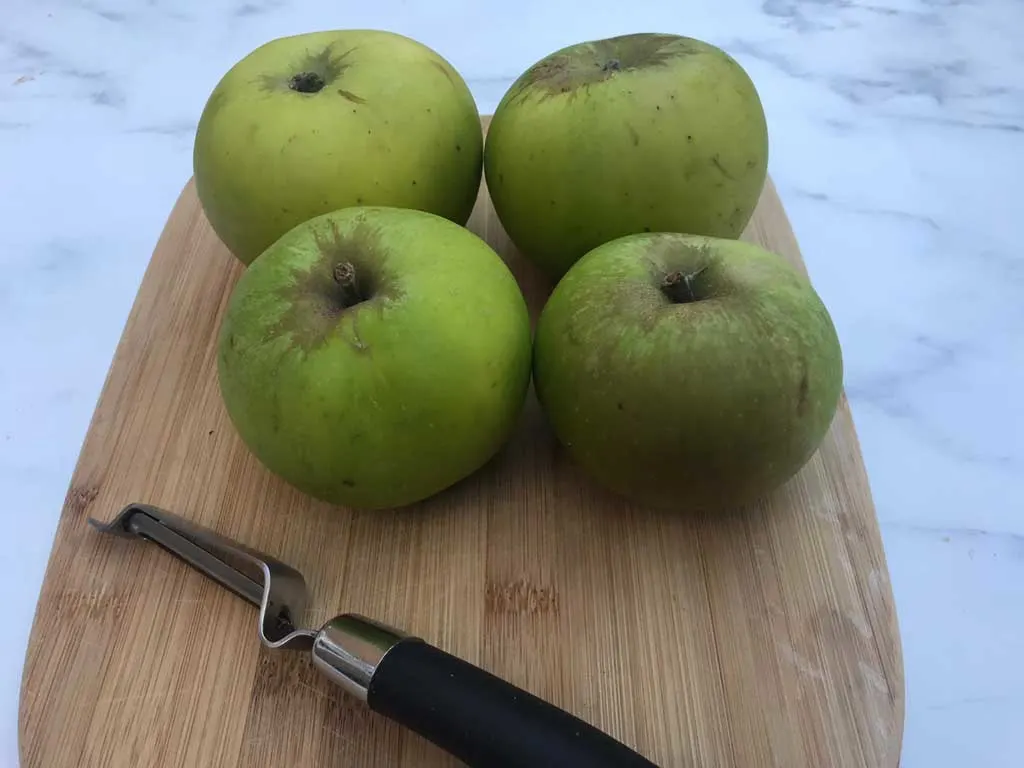 Place the apples in the baking dish (a ceramic or Pyrex dish works best), and sprinkle with 1 tbsp. demerara sugar to take out the bitter and acidic taste of the cooking apples.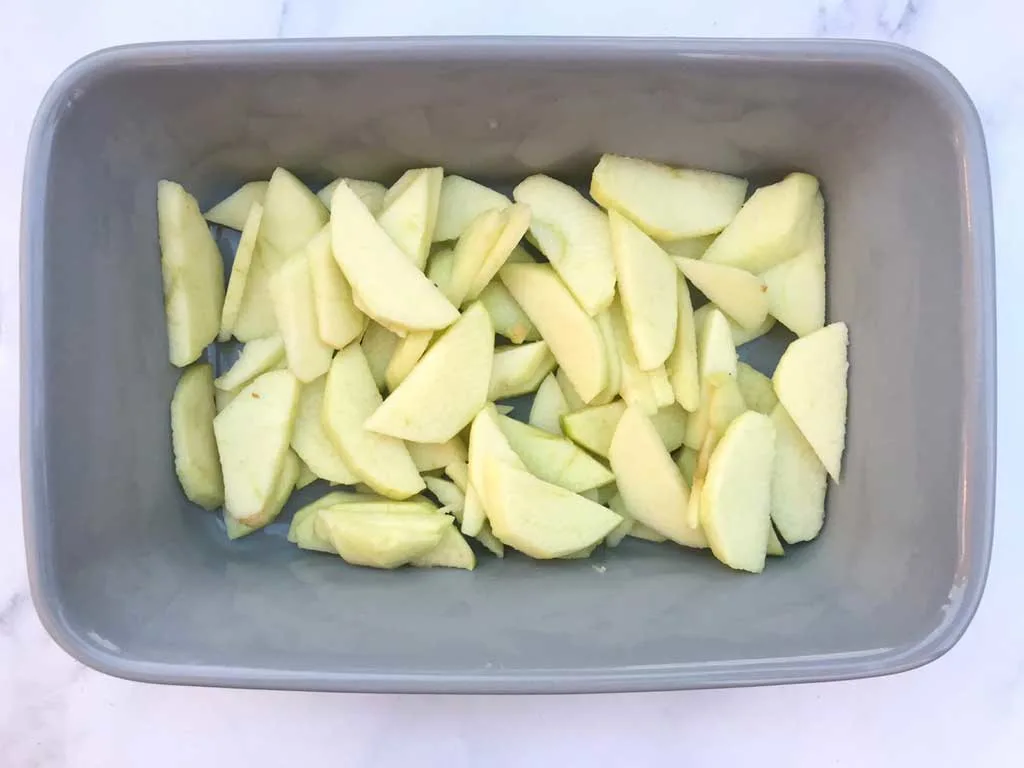 Add the cinnamon to achieve that iconic warm, hearty taste associated with apple desserts. I really love cinnamon in desserts; if it's not your thing, then feel free to leave it out or add in slightly less.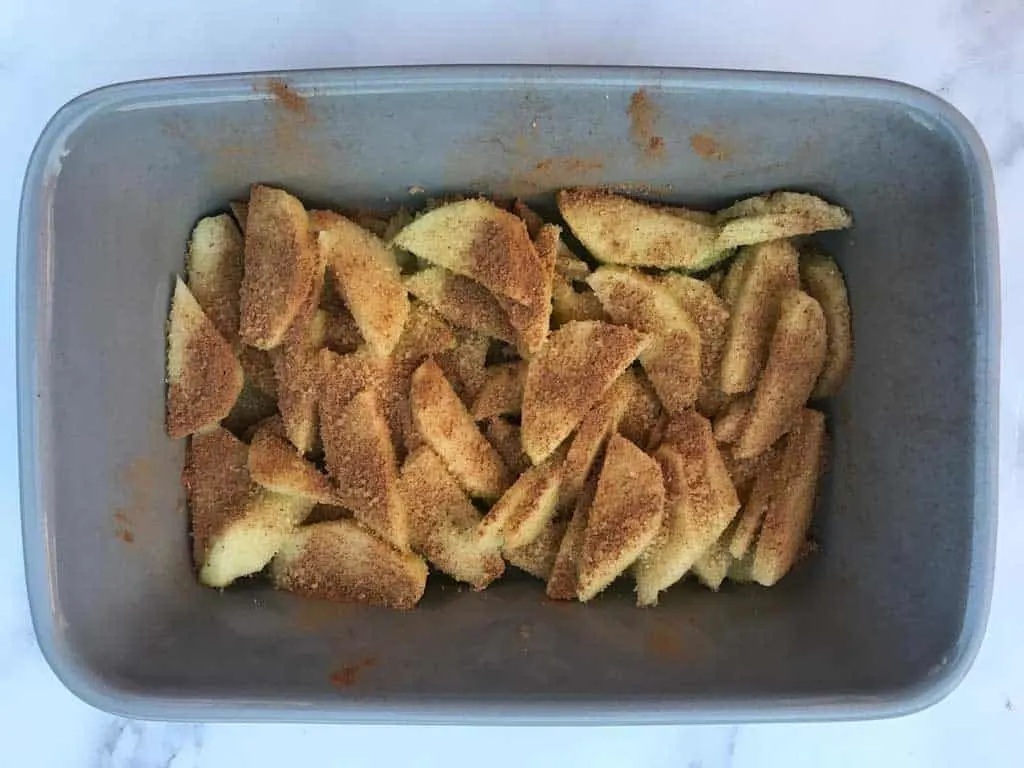 Cover evenly with the crumble, and bake in the oven for about 40 minutes when the surface should have coloured to a lovely golden brown.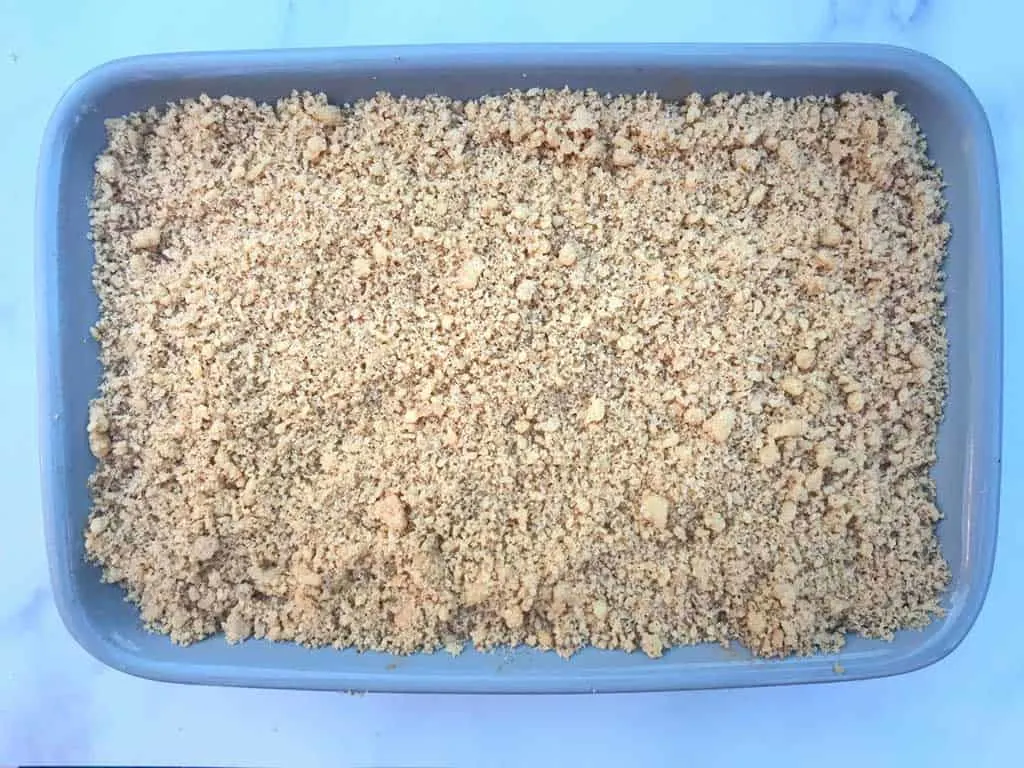 Serve with custard or ice cream for the best experience, and be careful, as it may all be gone quicker than you think!
You Might Also Like: