Nothing beats a homemade apple and blackberry crumble!
This English classic uses seasonal fruit that is readily available fresh. Apple and blackberry crumble is super quick to make; this dessert is a firm favourite in my house.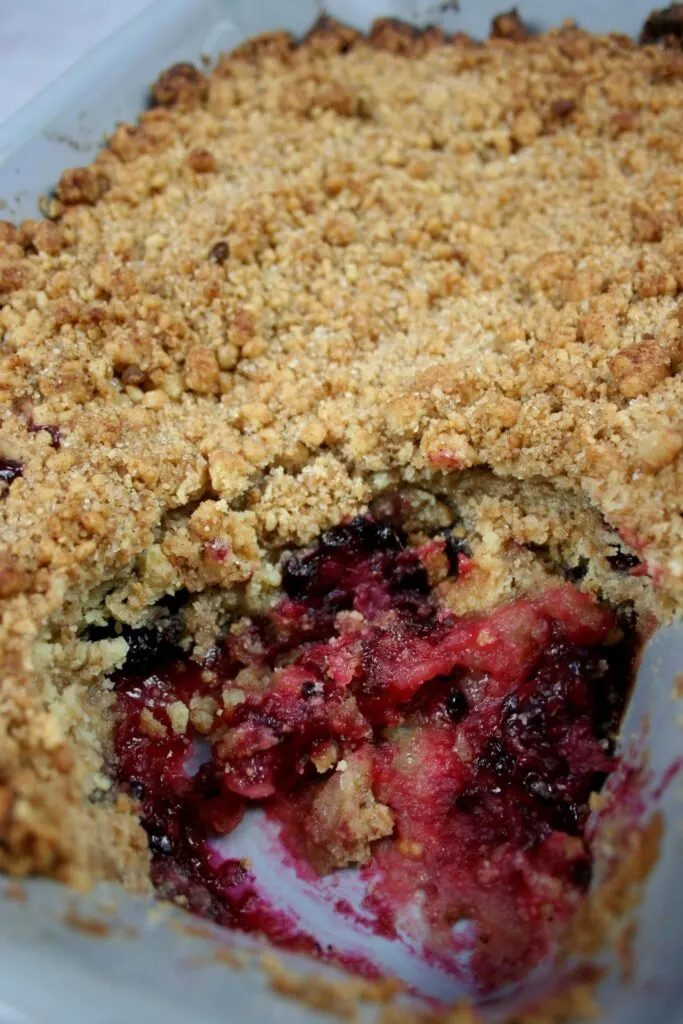 What You Need
See the recipe card at the bottom of this page for exact measurements.
Cooking apples – Bramley apples from the supermarket or any other green cooking apple will work.
Blackberries – For the very freshest, forage for your own at the start of autumn- make sure to give them a good wash, and try to use them immediately, as they don't keep for very long.
Plain flour – This makes up the body of the crumble
Cinnamon – this helps give the crumble a delicious warm taste, but it isn't essential; the crumble can be made without it.
Sugar – Use granulated or caster sugar to keep the crumbly texture, rather than soft sugars, which will make it cakey. Golden granulated is ideal, but you can also use white granulated, demerara, or even a mixture.
Butter, cubed – it is important to use cold butter so the crumble is crumbly, not soft and cakey.
How To Make Apple and Blackberry Crumble
A quick shortcut I like is to use a food processor to combine the flour and butter – it keeps the butter colder and is done in 15 seconds.
Simply place the flour, cinnamon and cubed butter in the food processor and mix on low until it resembles large breadcrumbs, using a dough attachment if you have one.
Remove the blade for the next step.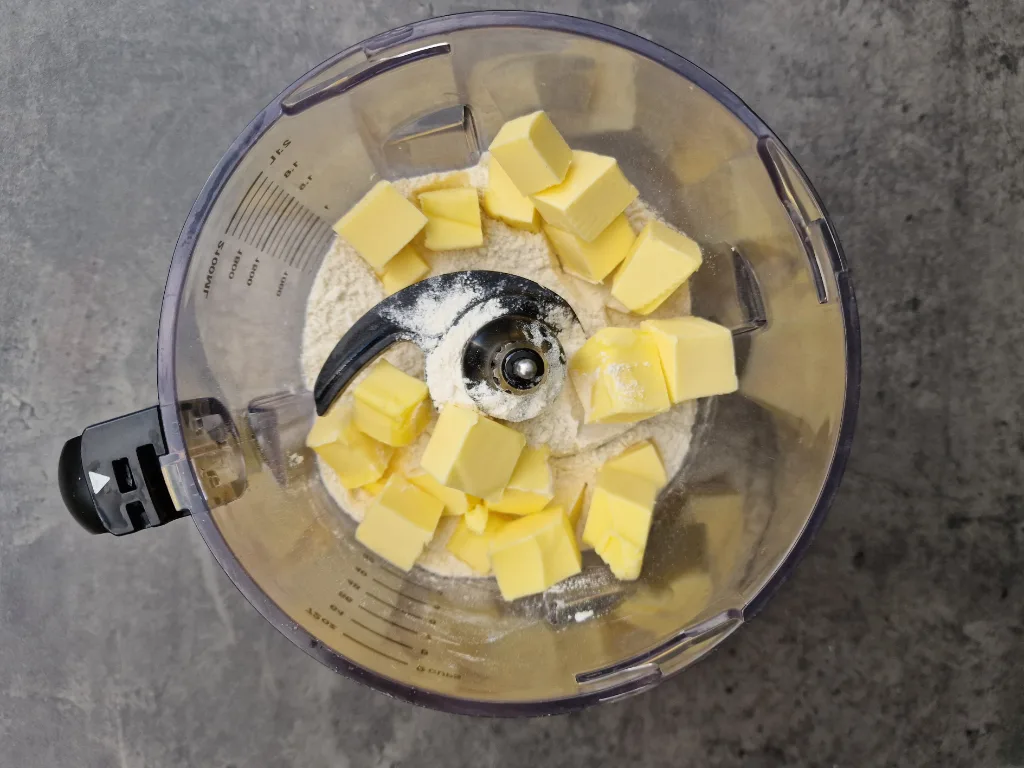 To do it traditionally, add the flour, cinnamon and cubed butter to a large mixing bowl and rub between your fingers until the mixture resembles breadcrumbs.
Mix in the sugar by tossing it into the breadcrumb mixture with your hands, taking care not to compress the crumble.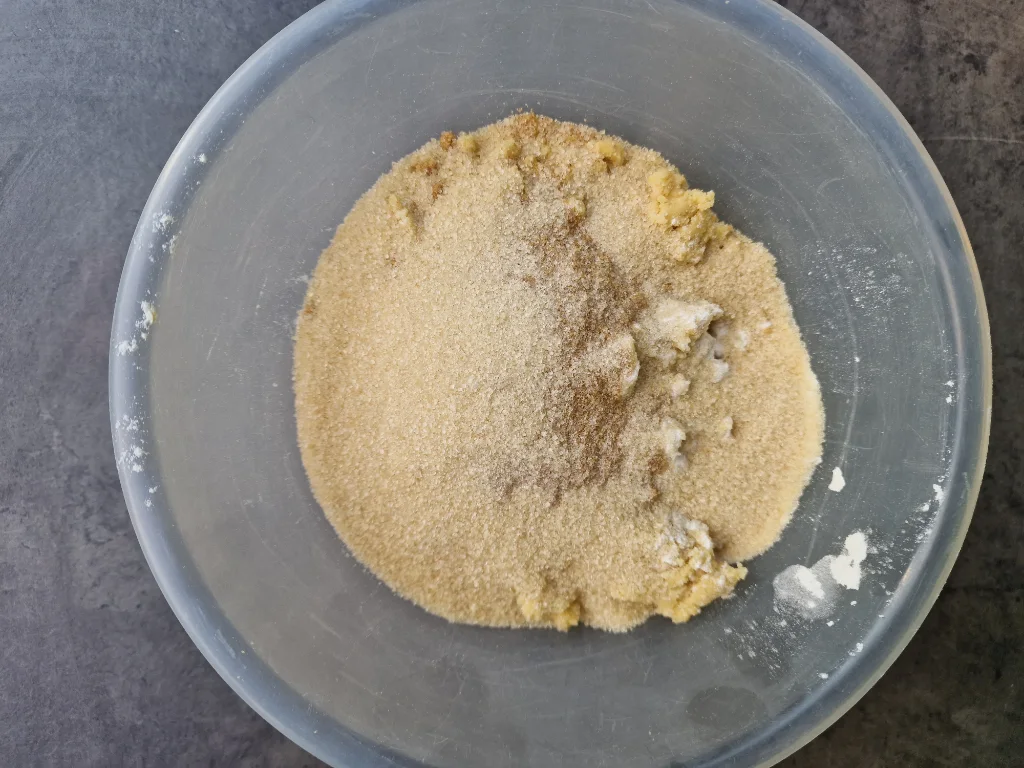 Peel and slice the cooking apples, and wash the blackberries. Place the sliced apples into a baking dish, and put the blackberries on top.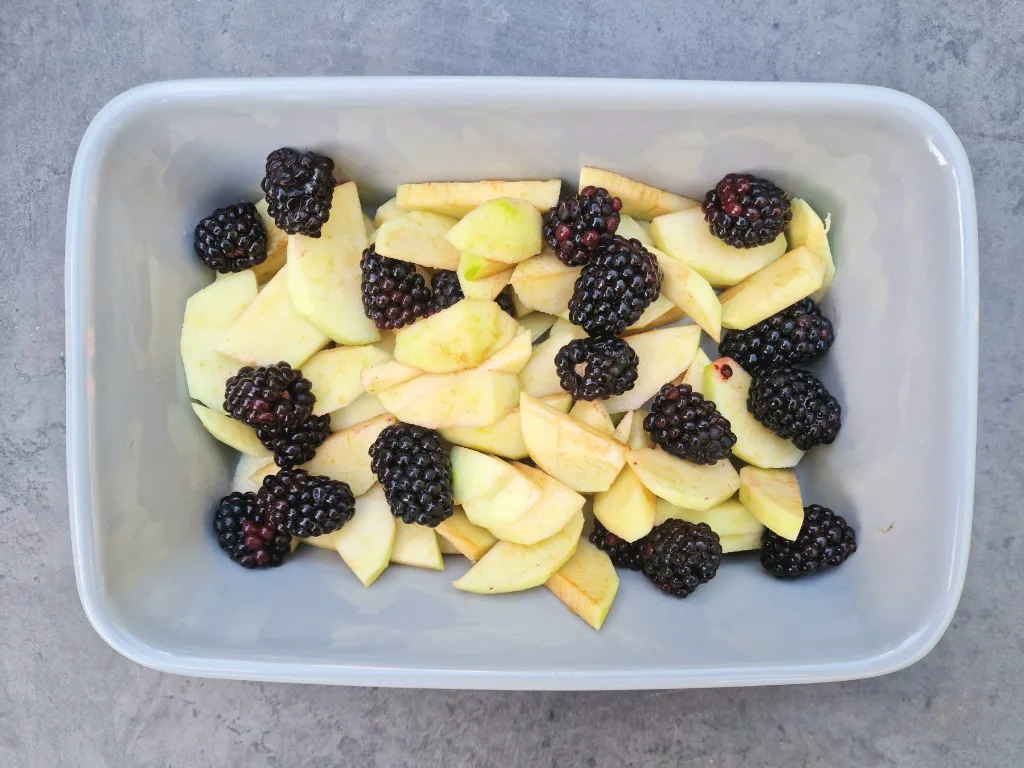 Top with the crumble and bake for 45 minutes when the edge should be golden brown.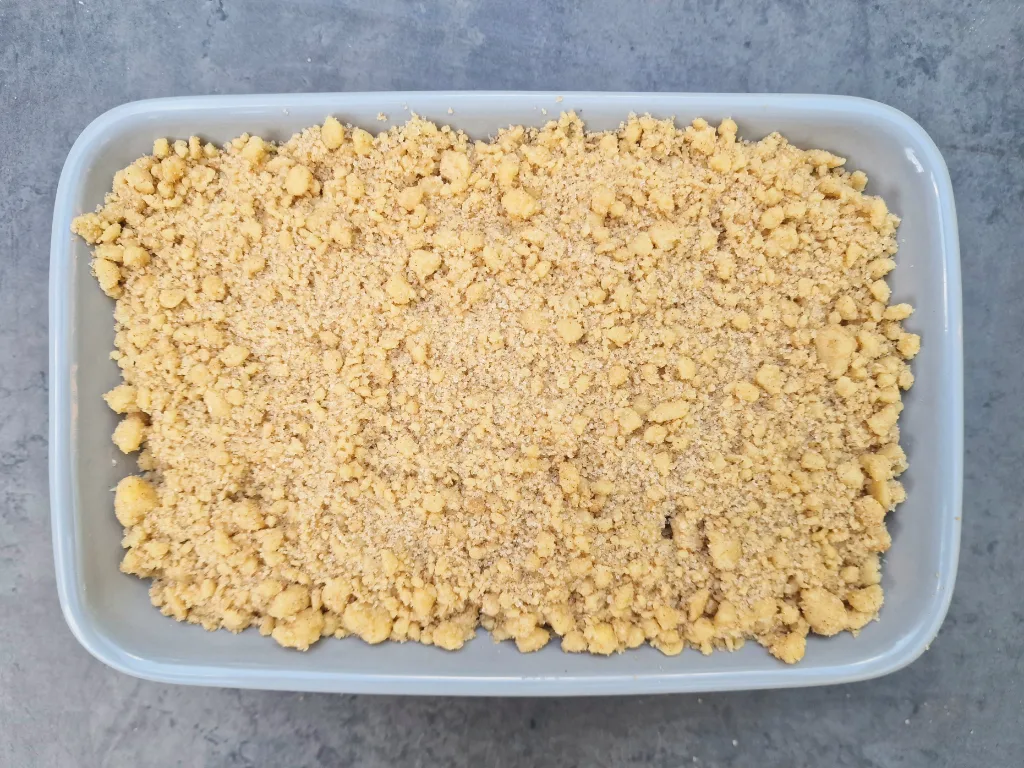 Serve immediately with custard or ice cream.
What To Serve With Apple and Blackberry Crumble
Apple and blackberry crumble is perfect served with custard or vanilla ice cream.
How Do I Make My Crumble Topping Crisp?
If you are struggling to get the top of your crumble crisp, slightly increase the temperature of the oven, and move the crumble to the top of the oven, but keep checking on it so that it doesn't burn.
How Long Does Apple and Blackberry Crumble Take To Cook?
Apple and blackberry crumble normally takes about 45 minutes to cook. This is to give the apples enough time to stew and soften, as well as for the crumble to get delicious and crispy.
Can You Make Apple and Blackberry Crumble In Advance?
Yes, you can make the crumble topping up to 3 days in advance; simply store it in the fridge. However, wait until baking to cut the fruit and assemble the crumble; otherwise, it will not taste fresh.
You can, however, make the entire crumble, including fruit, and freeze it; see below for more.
Can You Freeze Apple and Blackberry Crumble?
Yes, you can. You can freeze it before or after baking, although if you freeze it before, the fruit texture might be a little bit different.
Wrap tightly in cling film or use a large food bag if it fits.
If freezing before baking, you can cook it from frozen – just cook it for about an hour instead of 45 minutes.
If freezing after baking, for convenience, split up into portions before freezing, and then reheat in the oven for about 20 minutes when it's time to serve.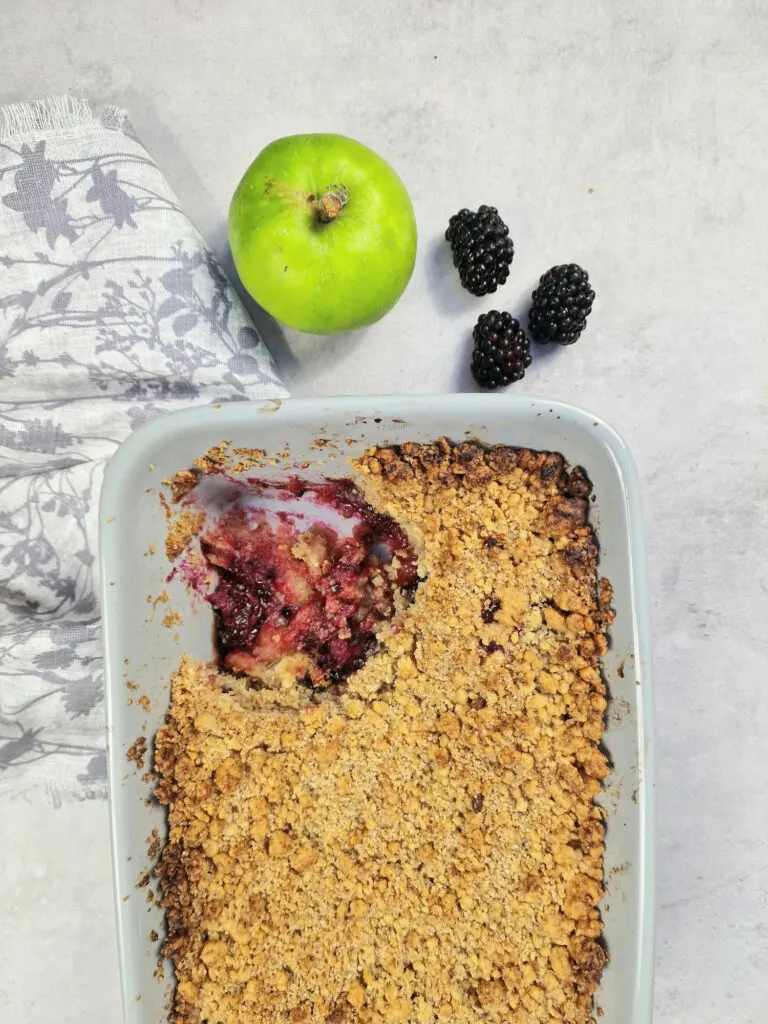 More Recipes You Might Like: