Cooking tofu in an air fryer is quick and easy to do. In around ten minutes, you'll be enjoying tasty tofu that is perfect as a quick snack or as part of a main meal.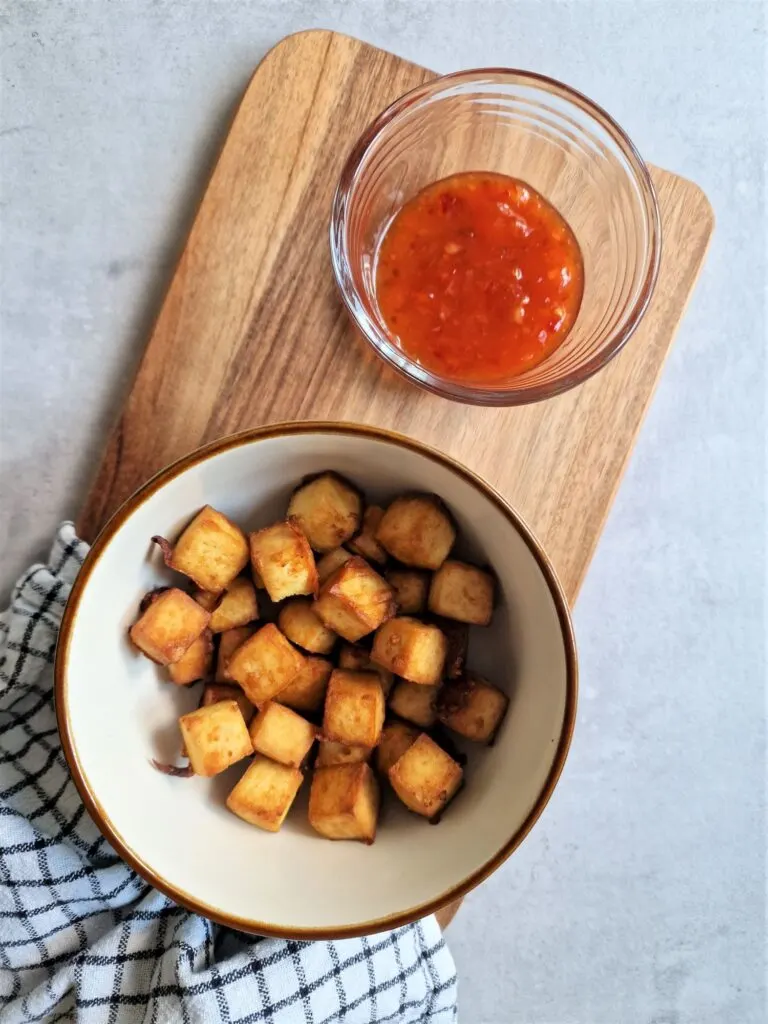 What You Need To Make Crispy Tofu
For exact measurements, head down to the recipe card at the bottom of the post.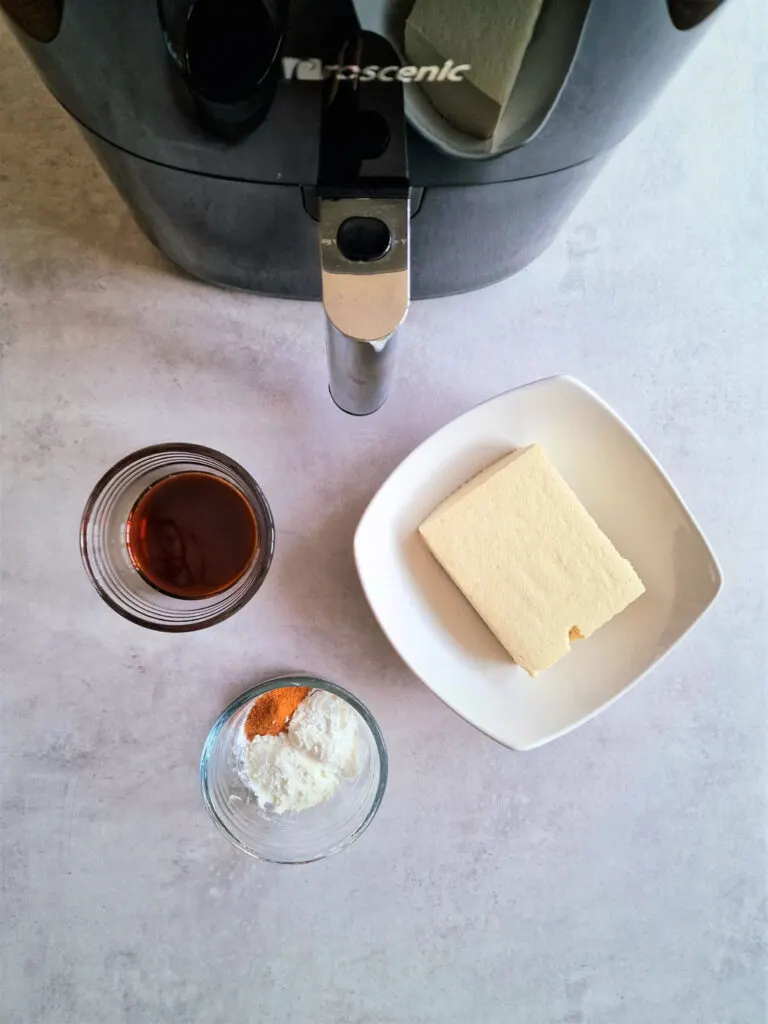 Tofu
Use firm tofu, not silken. Either buy a chunk of firm tofu or a tin of tofu chunks.
Soy Sauce
Optionally, use a little bit of soya sauce to marinate the tofu in.
Sesame Oil
Oil is optional, but it can help give the tofu a crispy exterior and extra flavour.
Seasoning
Some tofu comes seasoned, so you might be able to leave any extra out; if not, use your favourite seasoning; options include; BBQ, Cajun, Curry, Garlic and Paprika.
Cornflour
A little cornflour can help crisp up the tofu; this is an optional ingredient, but it does assist with drying out the tofu.
Air Fryer
You can use any air fryer for cooking tofu. I have made this in a Ninja Foodi (using the air fryer function) and a Proscenic Air Fryer.
Check out my complete guide to the best air fryers in the UK
How To Make Air Fryer Tofu
Cut the tofu into 1-inch cubes before placing them in a bowl.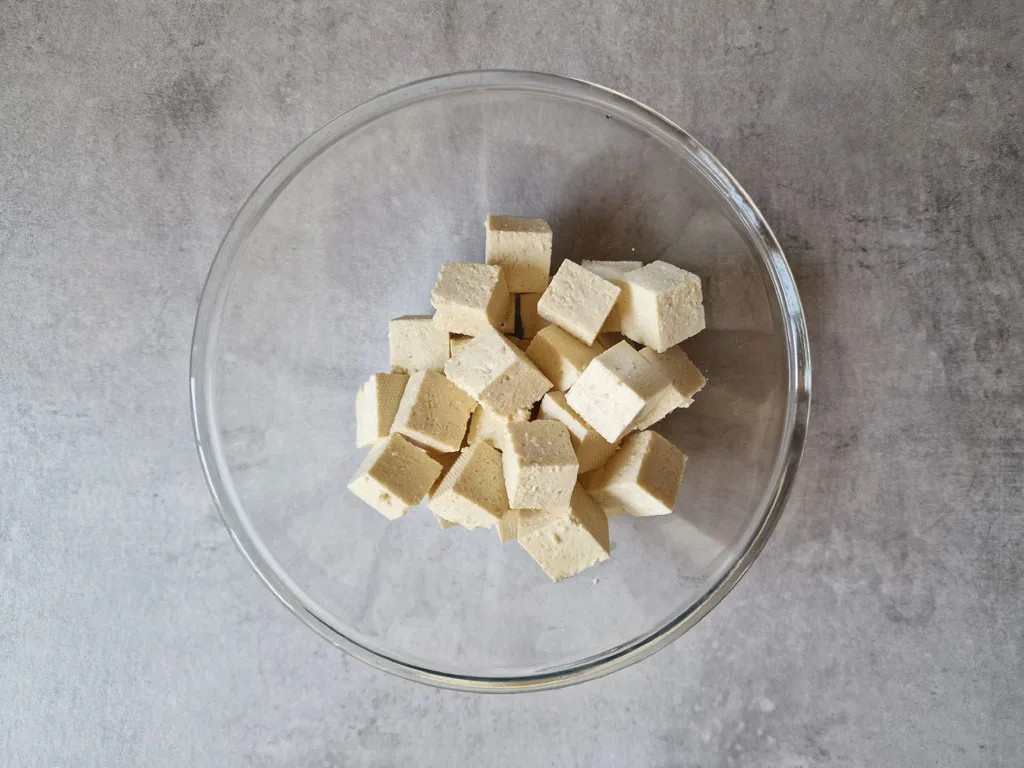 Add the soy sauce, sesame oil, seasoning and cornflour and toss to coat everything together. Leave to marinate for about 5 to 10 minutes.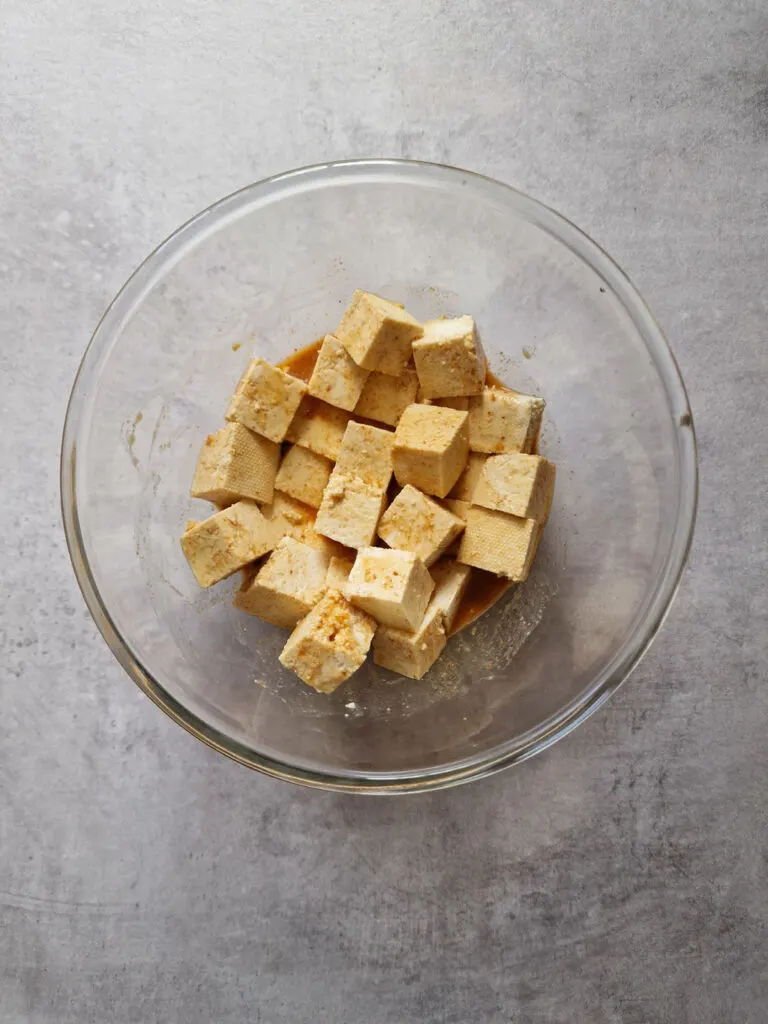 While the tofu is marinating, preheat the air fryer to 200C/400F.
Transfer the tofu to the air fryer basket, and ensure there is enough space between each piece – you may need to air fry them in batches if your air fryer basket is small.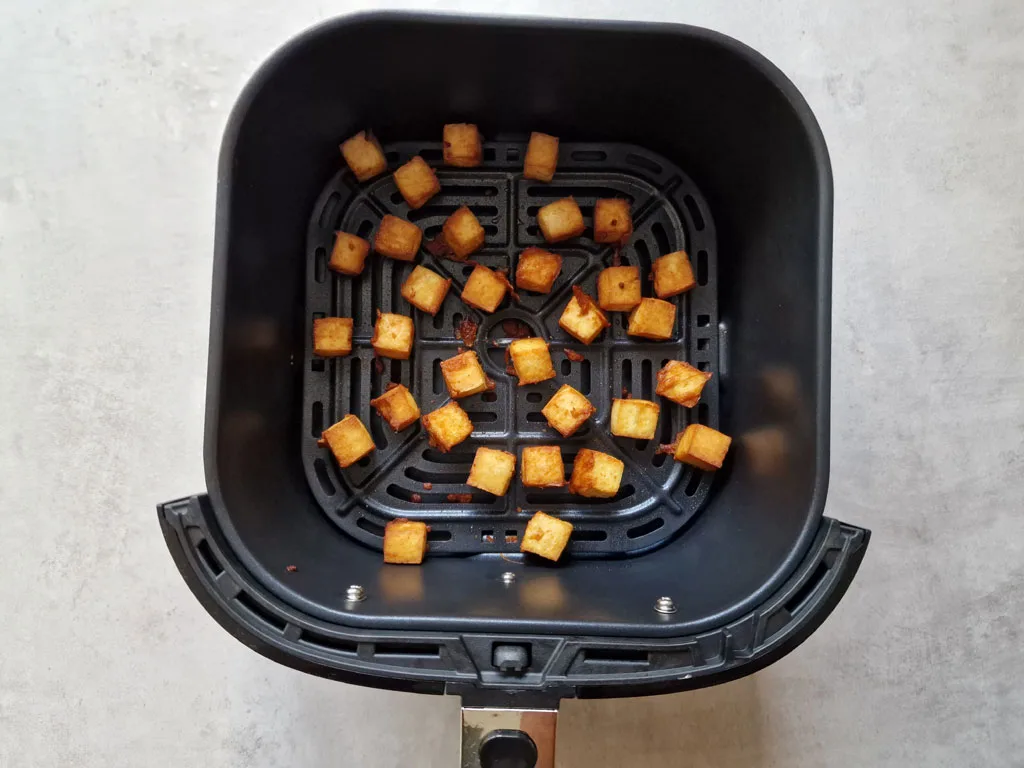 Air fry for 10 minutes, shaking the basket at 5 minutes. This will help to ensure the tofu is cooked on all sides. Air fry for longer if needed.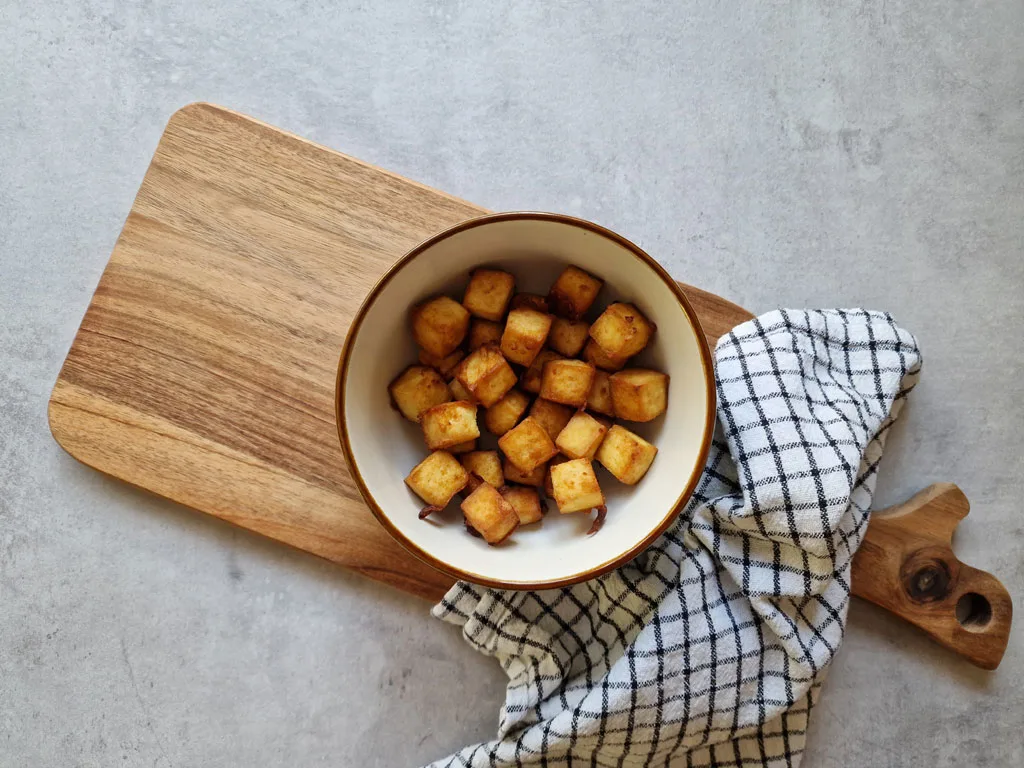 Tofu Seasoning Ideas
Tofu takes on the flavour of whatever it is cooked with. When it comes to seasoning tofu, there are plenty of options.
Try marinating the tofu in soy sauce, rice vinegar, and sesame oil for a savoury dish. You can also add ginger, garlic and some herbs and spices for extra flavouring.
If you're looking for something sweeter, try coating the tofu in a mixture of honey and sriracha sauce.
Another option is tossing the tofu in barbecue sauce or Sweet Chili Sauce.
What To Serve With Crispy Tofu
Air-fried tofu can be enjoyed on its own, with your favourite sauce or dip (sweet chilli sauce works well as a dip), in a salad or in a wrap.