What better way to start your morning than with a breakfast frittata?
It's the perfect air fryer breakfast – a quick and healthy meal that's as flavorful as it is convenient.
So, let's get cracking and take your breakfast game to the next level with this air fryer breakfast frittata!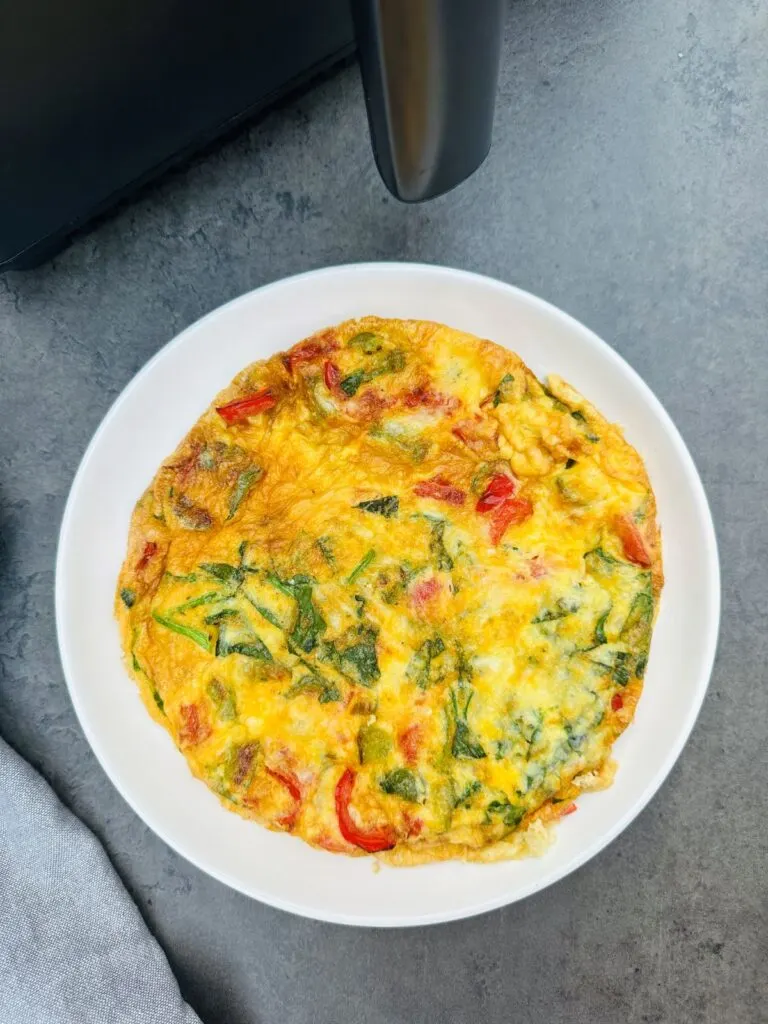 🛒 What You Need
Aside from the egg, breakfast frittata can be as flexible as you like. Add in whatever ingredients you fancy or have to hand – onions, peppers, garlic, spinach, mushrooms, tomatoes, etc., are all great additions. Just think, all that goodness for breakfast!
Use the following suggestions as a starting point.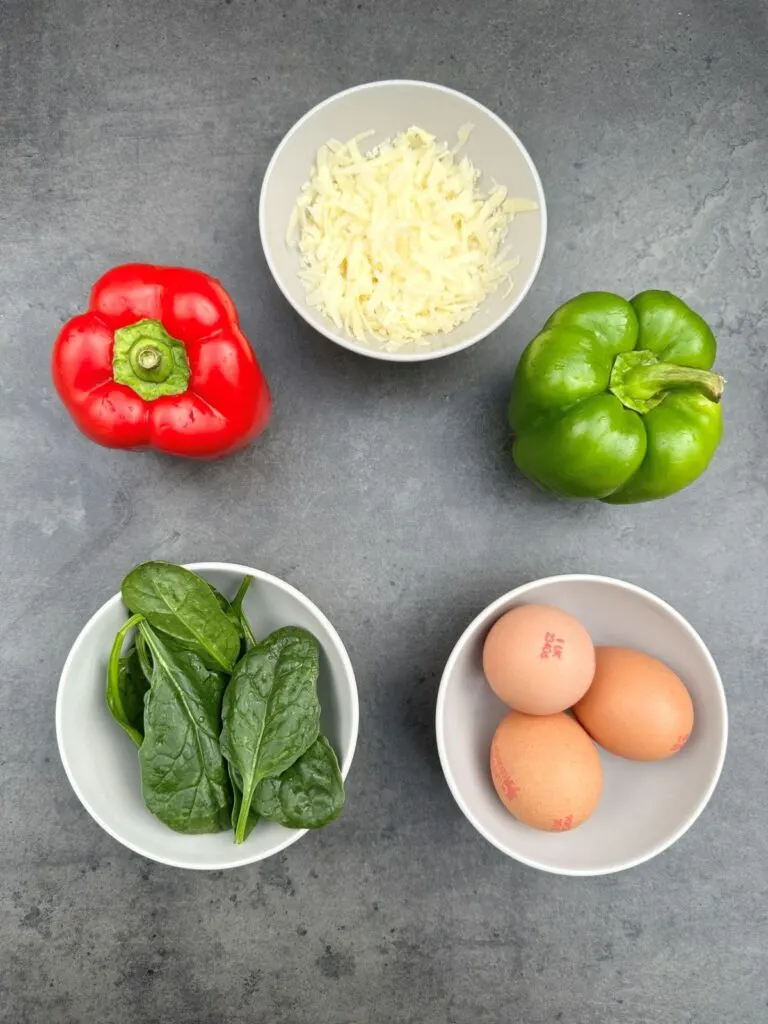 Ingredients
3 eggs
1/4 each red and green pepper, chopped
6 to 8 baby spinach leaves, chopped
Small handful of cheddar cheese
Salt and pepper to season
Equipment
air fryer
baking pan to fit your air fryer
👩‍🍳 Making It
Step 1
Once you've decided which ingredients you want to include, you need to prepare them by beating the eggs, chopping up the vegetables and grating the cheese.
Step 2
Grease the dish/tin with a tiny bit of butter or oil of your choice and put it in the air fryer. Turn the air fryer to 180°C/350°F and allow it to heat for 1 minute. Pull the tray out and add the chopped vegetables.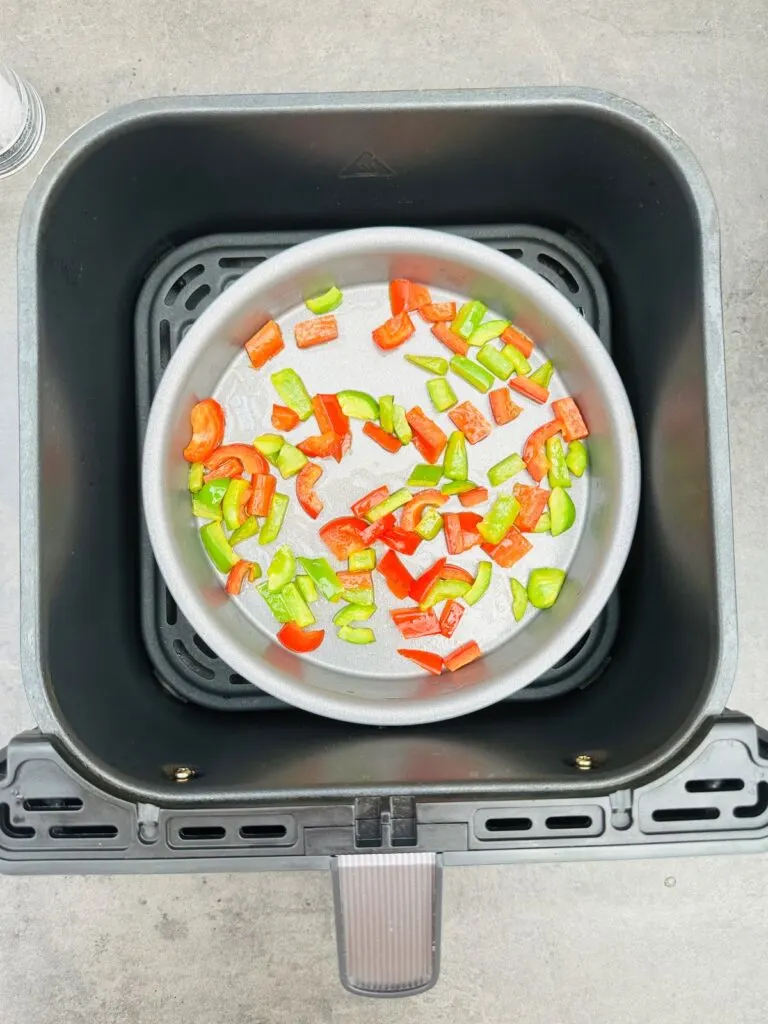 Air fry the peppers and cook for 3 minutes until they begin to soften.
Step 3
Mix the chopped spinach with the beaten eggs.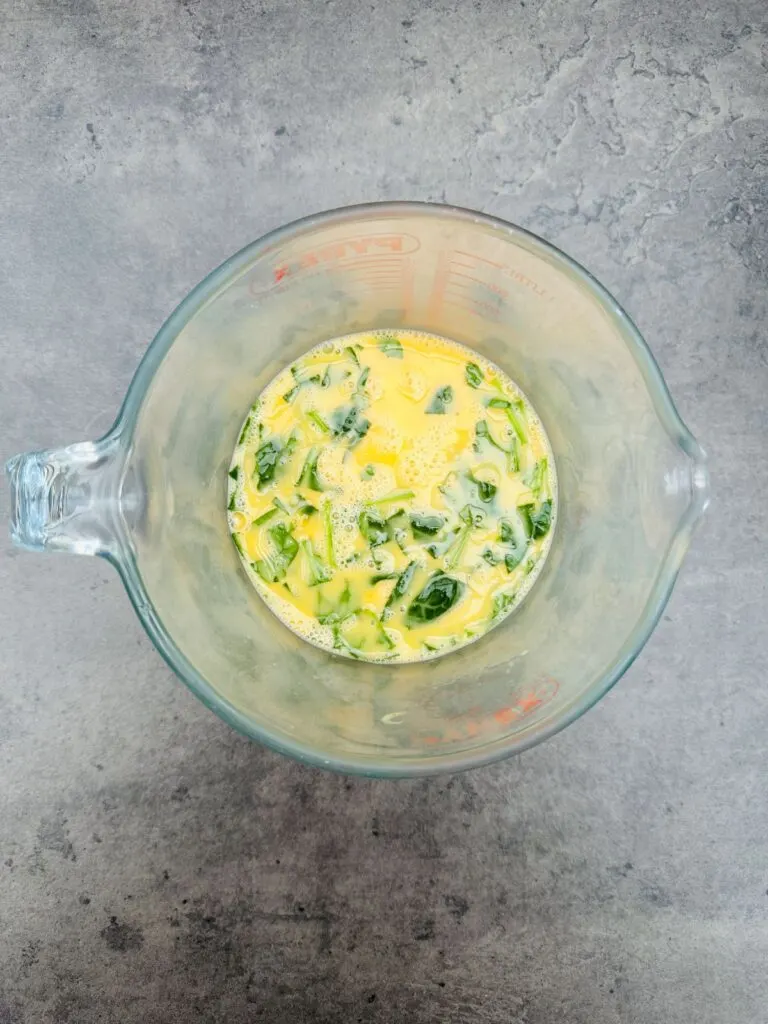 Step 4
Pour the egg and spinach over the softened peppers and sprinkle the grated cheese over the top.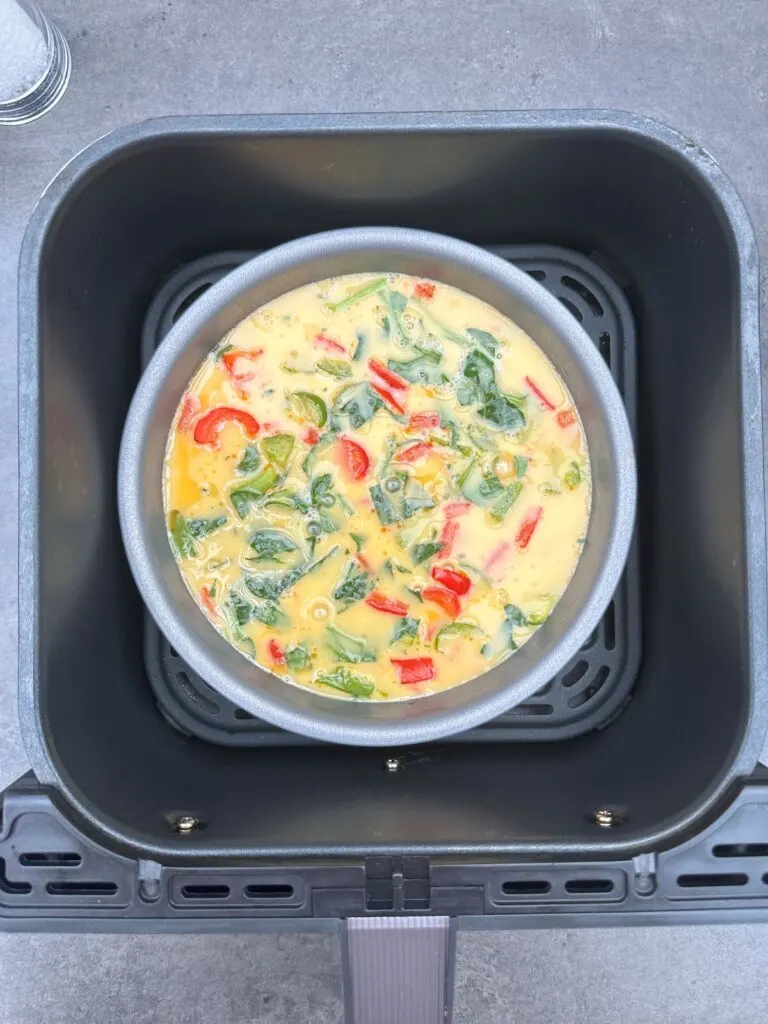 Close the air fryer basket and air fry for a further 6 minutes, checking on it for 3 minutes to check how quickly it cooks.
The frittata is ready when the egg has set and is beginning to brown.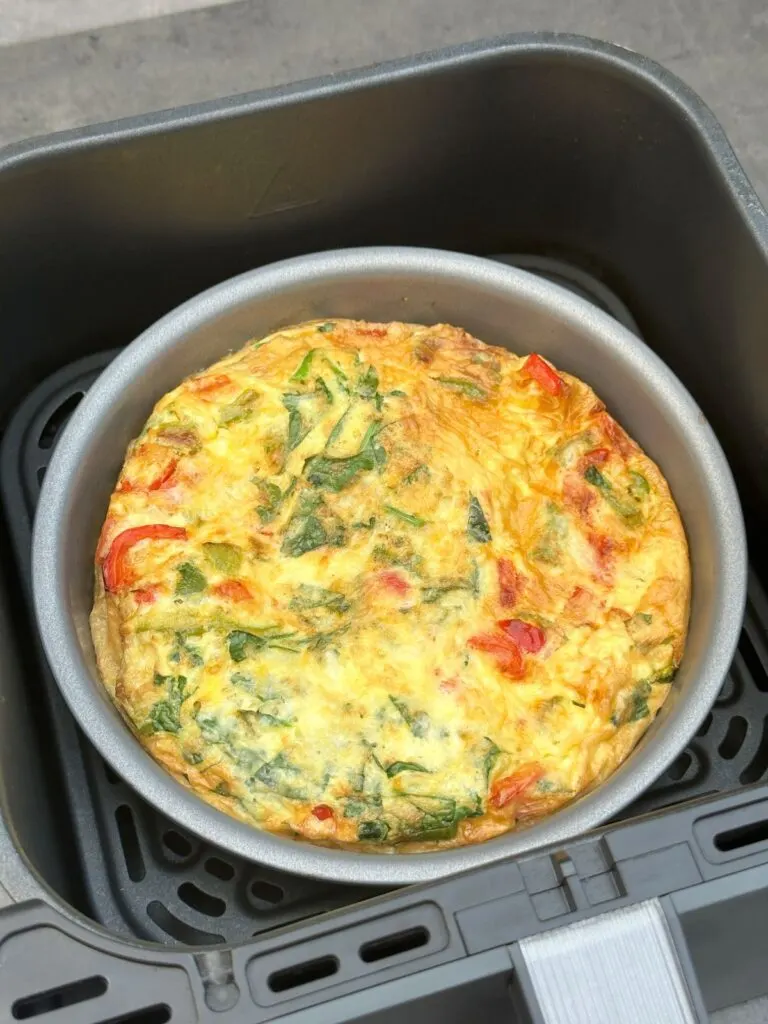 Have you got an air fryer? Let me know in the comments if you make this air fryer recipe. If you have any questions about cooking with an air fryer, please feel free to ask away, too.
🧾 More Air Fryer Breakfast Recipes
👉 Recipe Card (Concise Instructions + Print)