When mornings are rushed sometimes a healthy breakfast sinks to the bottom of the list. Not that this air fryer frittata has to be reserved for breakfast, it suits any time of the day. Although eggs are versatile enough to be served up at any meal, breakfast is the ideal time to load up on the protein that they provide.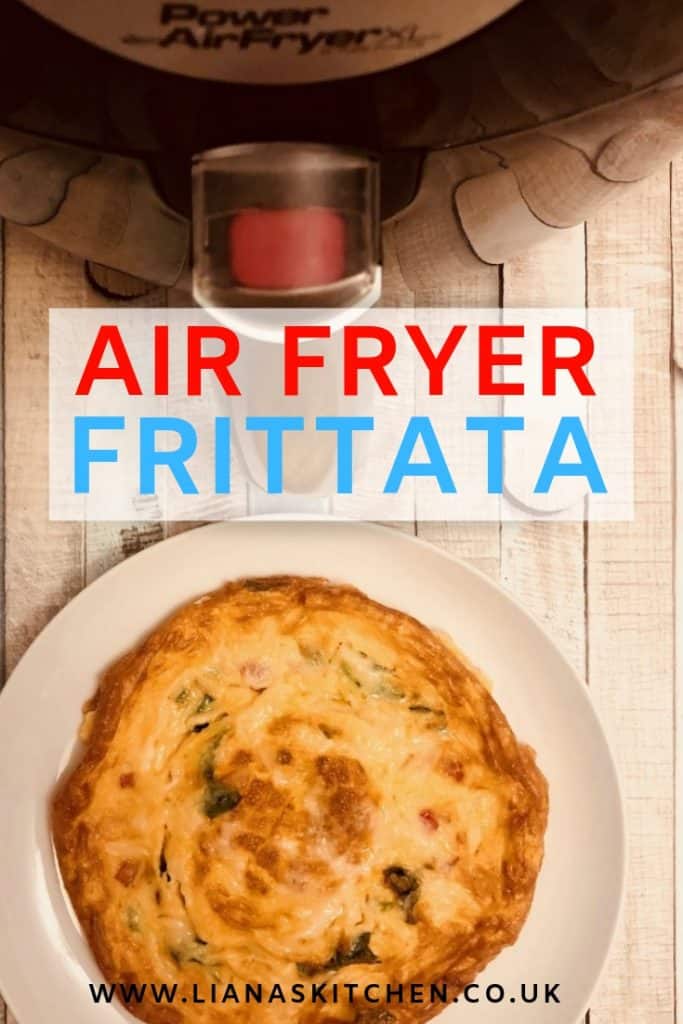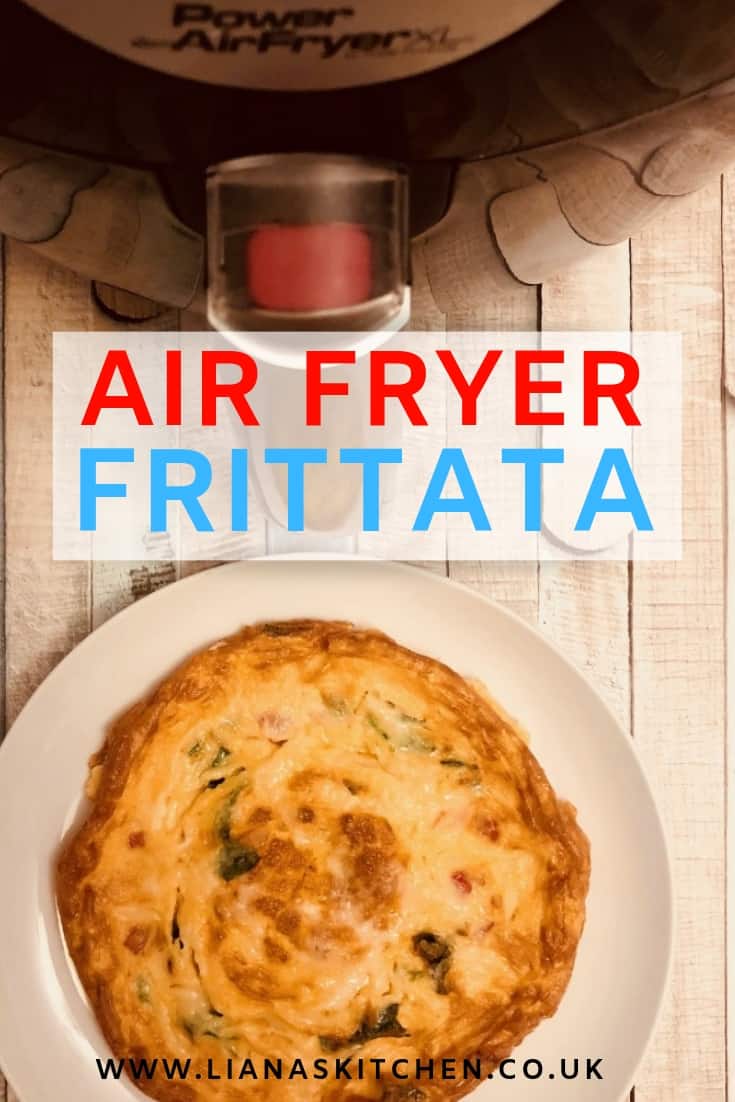 Aside from the egg, breakfast frittata can be as flexible as you like. Add in whichever ingredients you fancy or have to hand – onions, peppers, garlic, spinach, mushrooms, tomatoes etc are all great additions to throw in. Just think, all that goodness for breakfast!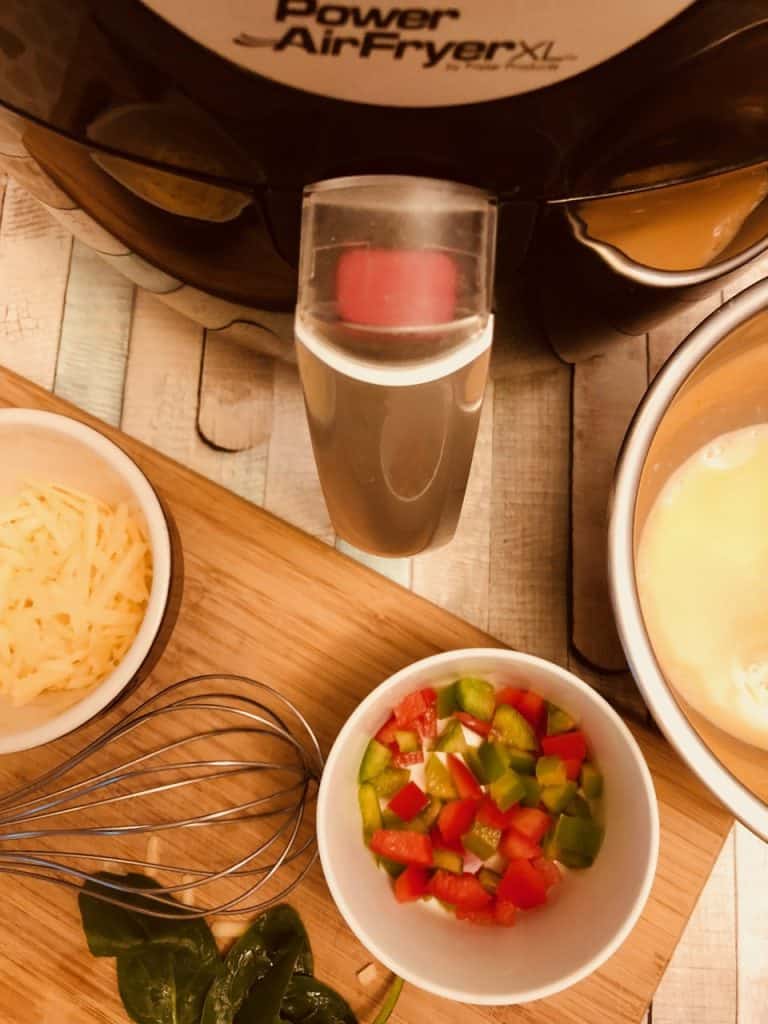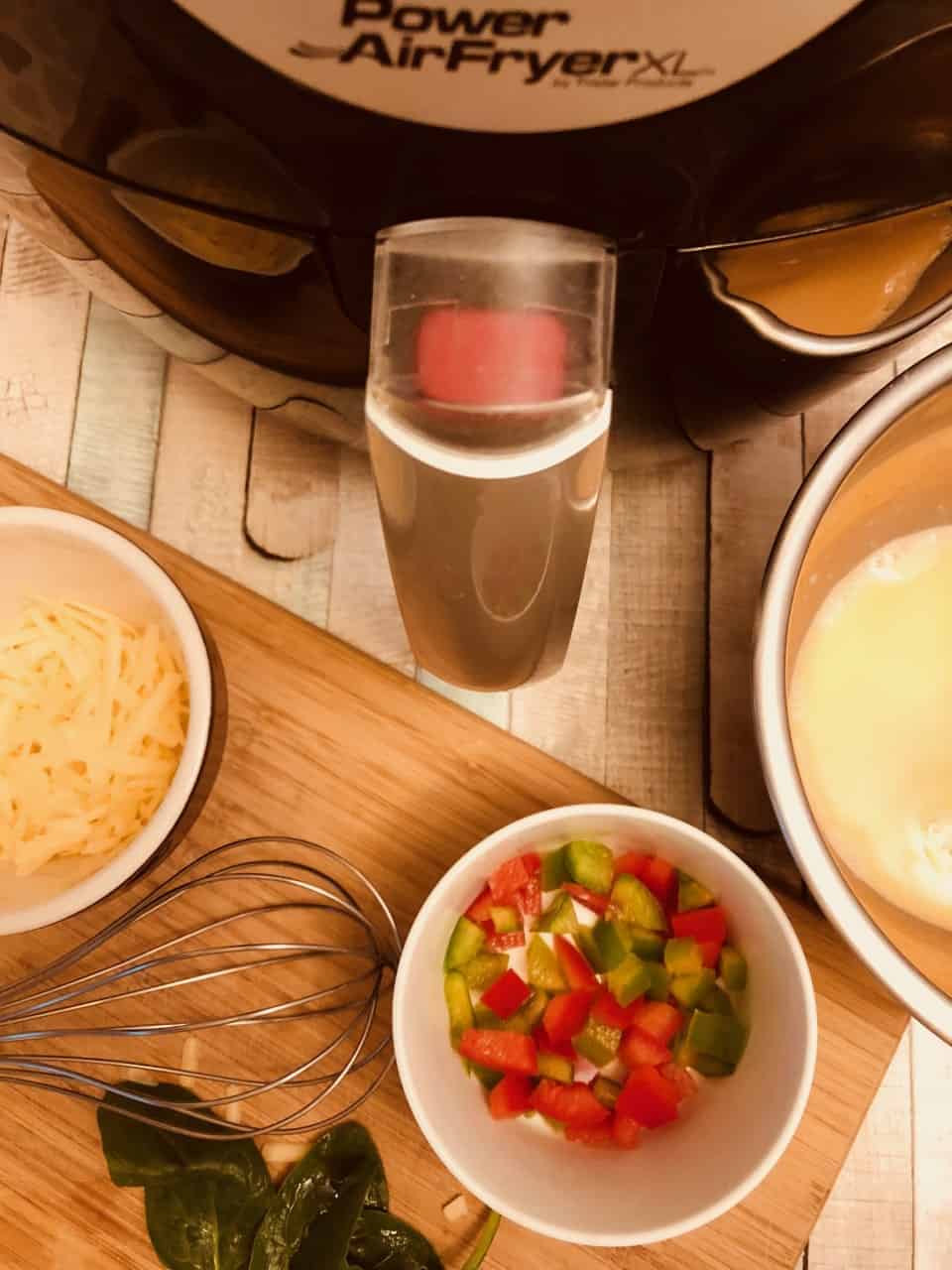 Once you've decided on which ingredients you want to include you just need to prepare them by beating the eggs, chopping up the vegetables and grating the cheese (if you're using).
You'll also need to make sure you have an ovenproof dish to cook it in. Some air fryers come with this kind of accessory, if not you will likely have one in the cupboard that fits, or you can purchase one at a local store or online.
Grease the dish/tin with a tiny bit of butter or oil of your choice and put it in the air fryer. Turn the air fryer on to 180C/350F and allow to heat for 1 minute. Pull tray out and add chopped vegetables.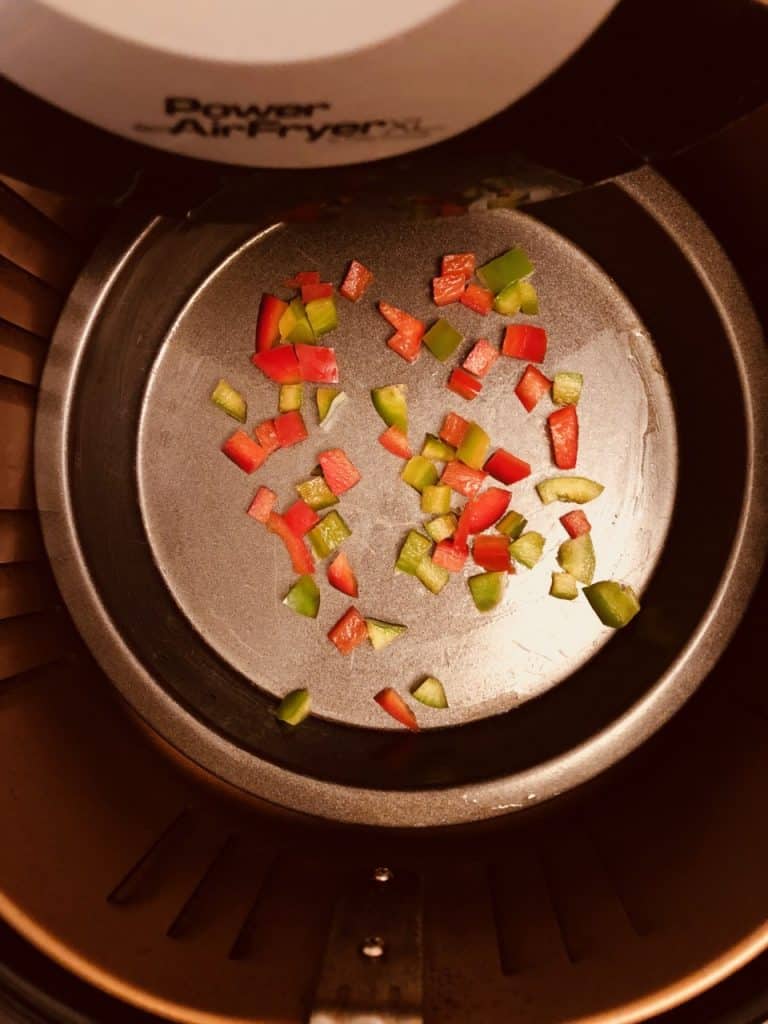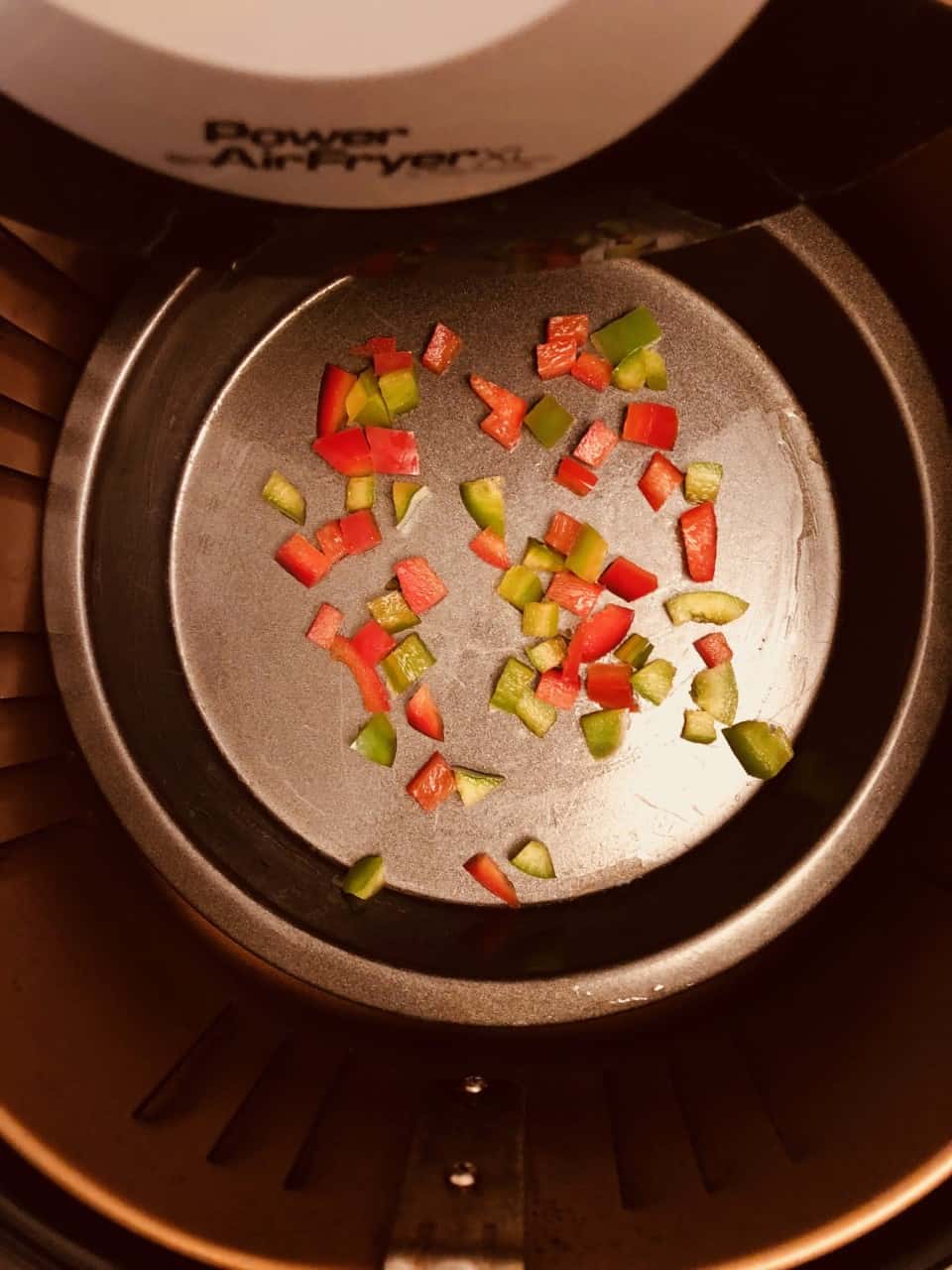 In this recipe I used a mix of red and green chopped peppers and a handful of chopped baby spinach leaves. I cooked the peppers in the air fryer first for 3 minutes and then added the spinach, egg mixture and grated cheese and cooked for a further 6 minutes.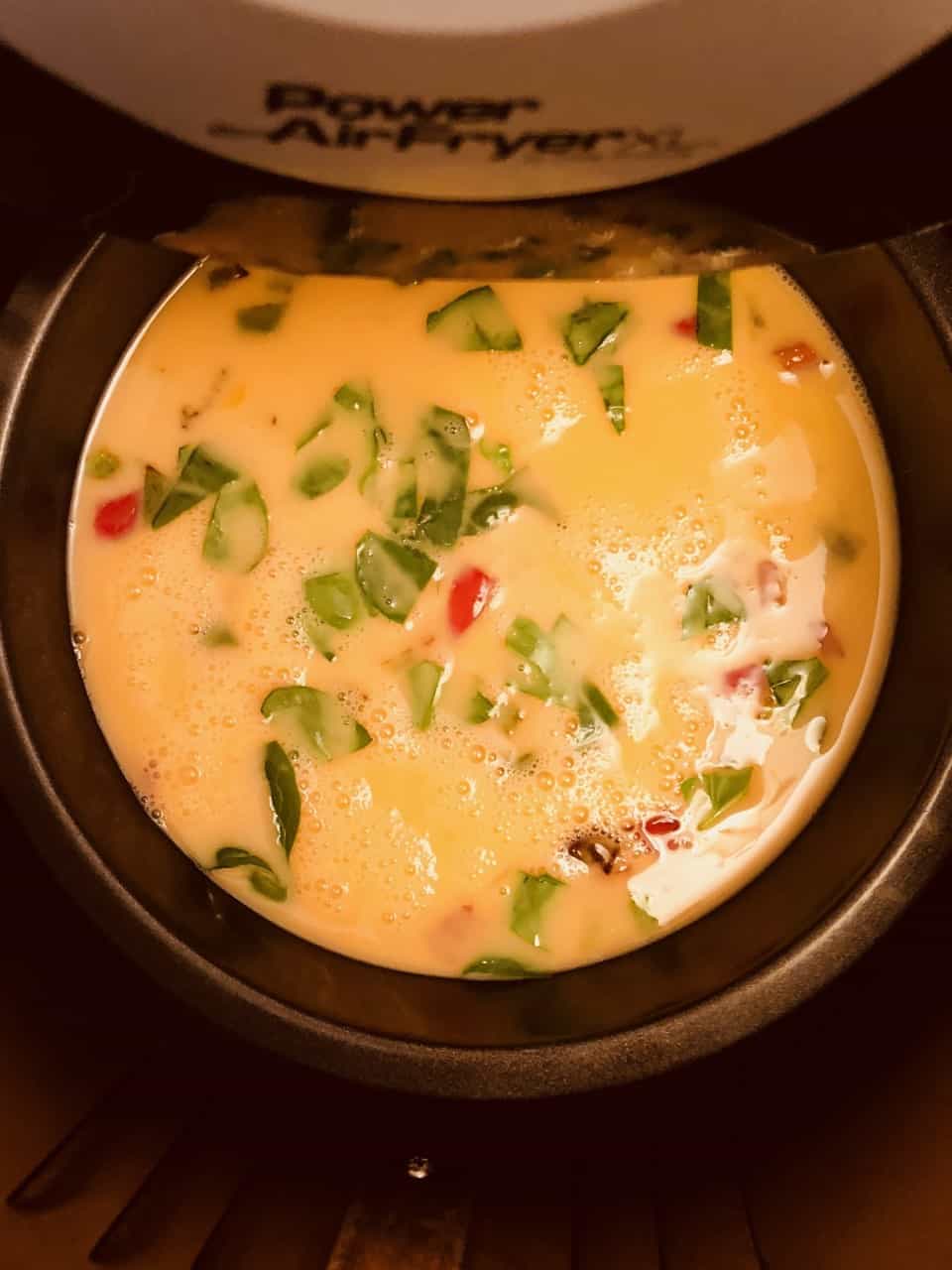 Some air fryers cook quicker than others so you may need to check in on it halfway through and make sure it's not cooking too quickly.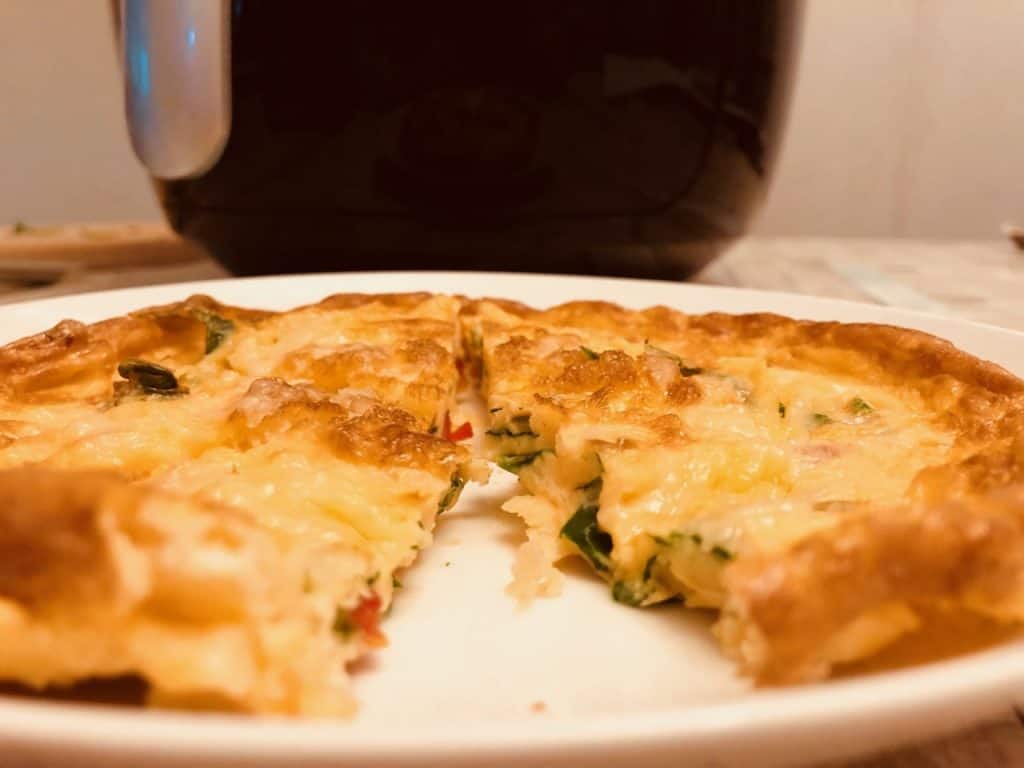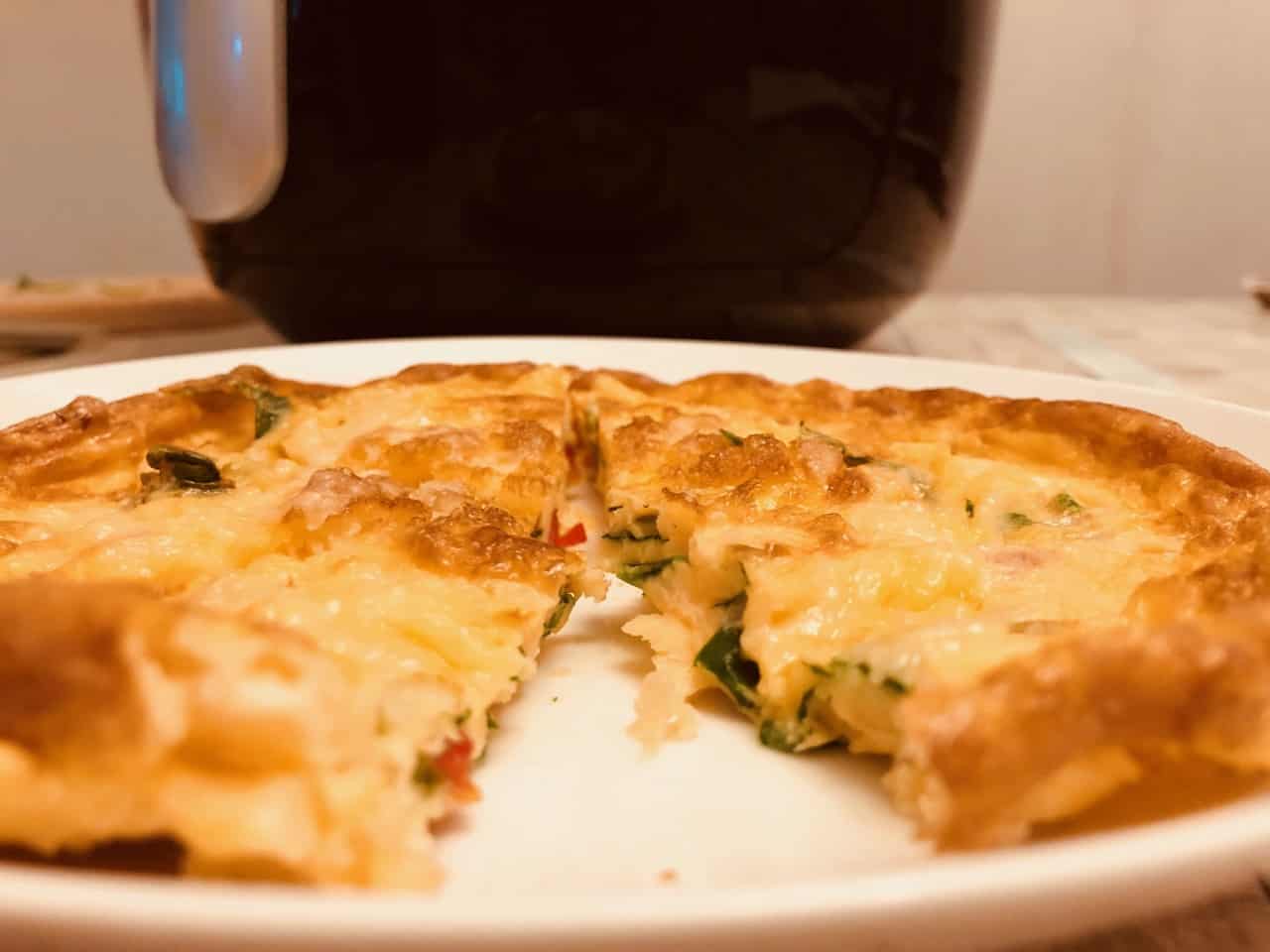 Have you got an air fryer? Let me know in the comments if you make this recipe! If you have any questions about cooking with an air fryer please feel free to ask away too.