If you enjoy eating croissants for breakfast, you'll be pleased to discover that cooking frozen croissants in an air fryer is a breeze.
Why switch on the oven when the air fryer is much more energy efficient?
Read on to see how easy it is to make air fryer frozen croissants.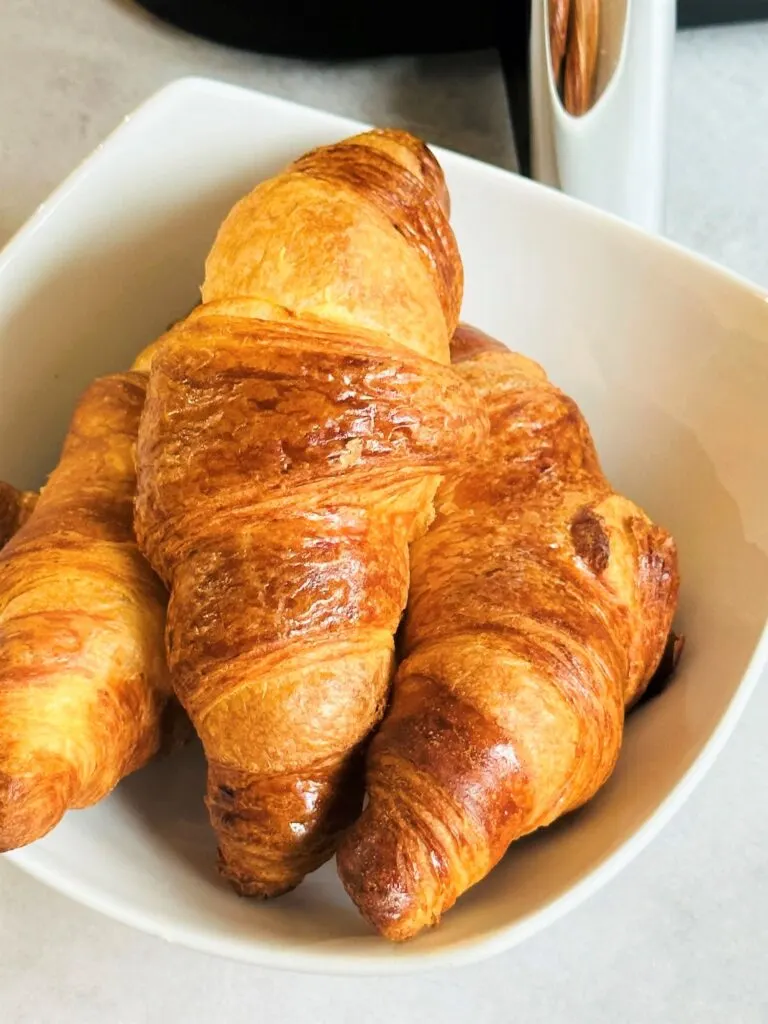 How To Cook Frozen Croissants In An Air Fryer
As you can imagine, cooking croissants from frozen in an air fryer has minimal steps to follow – it really is a case of adding them to the air fryer basket and switching it on!
What You Need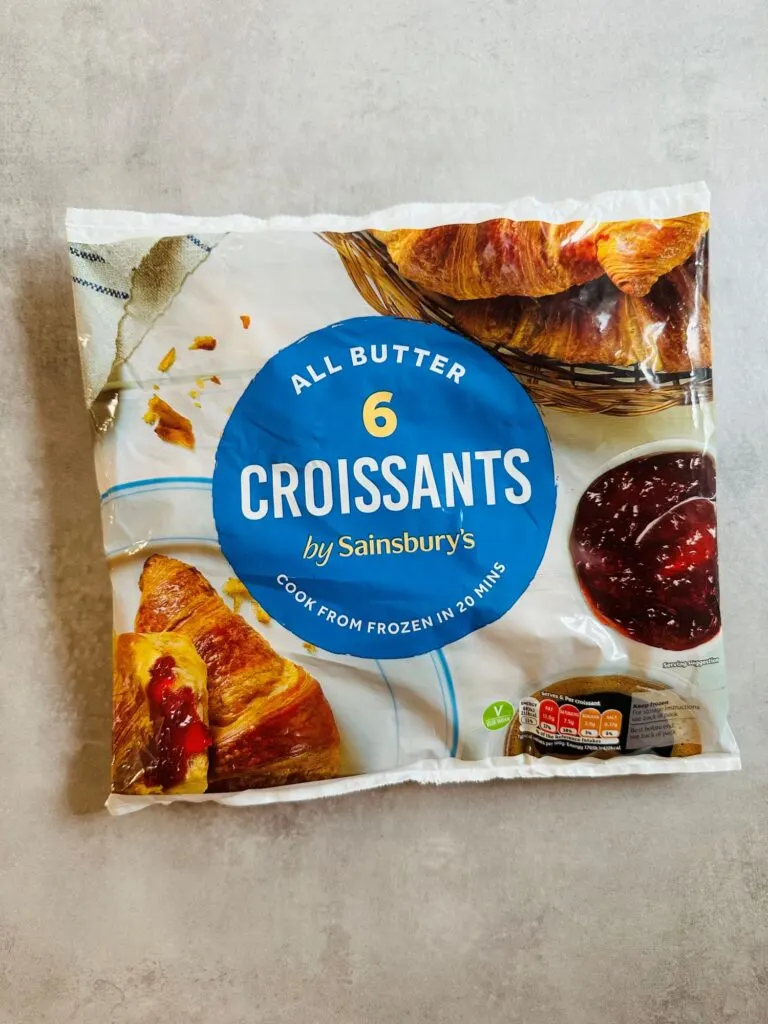 Frozen croissants – any type will work; I used Sainsbury's
Air fryer
Making It
Add the croissants to your air fryer basket, leaving enough space between each one so the hot air can easily circulate around it.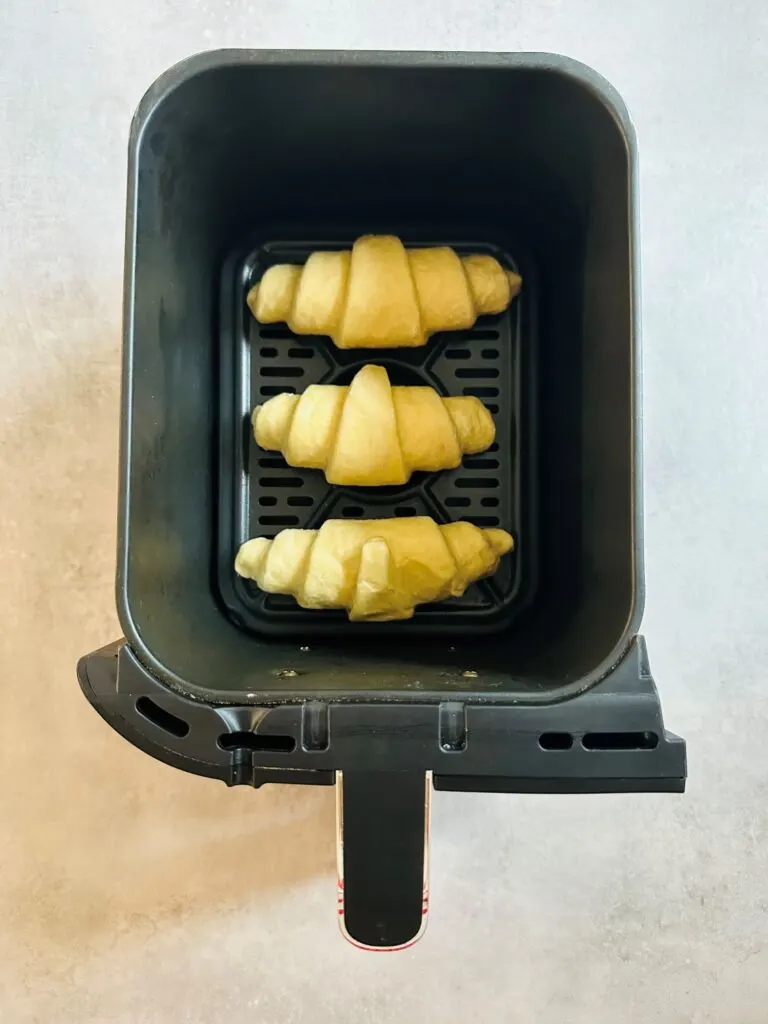 Set the air fryer to 180°C and cook for 12 minutes, checking on them at around the 10-minute mark.
Remember, cooking times may vary depending on your specific air fryer model. Always check more during the first cooking time for doneness and adjust the cooking time as needed.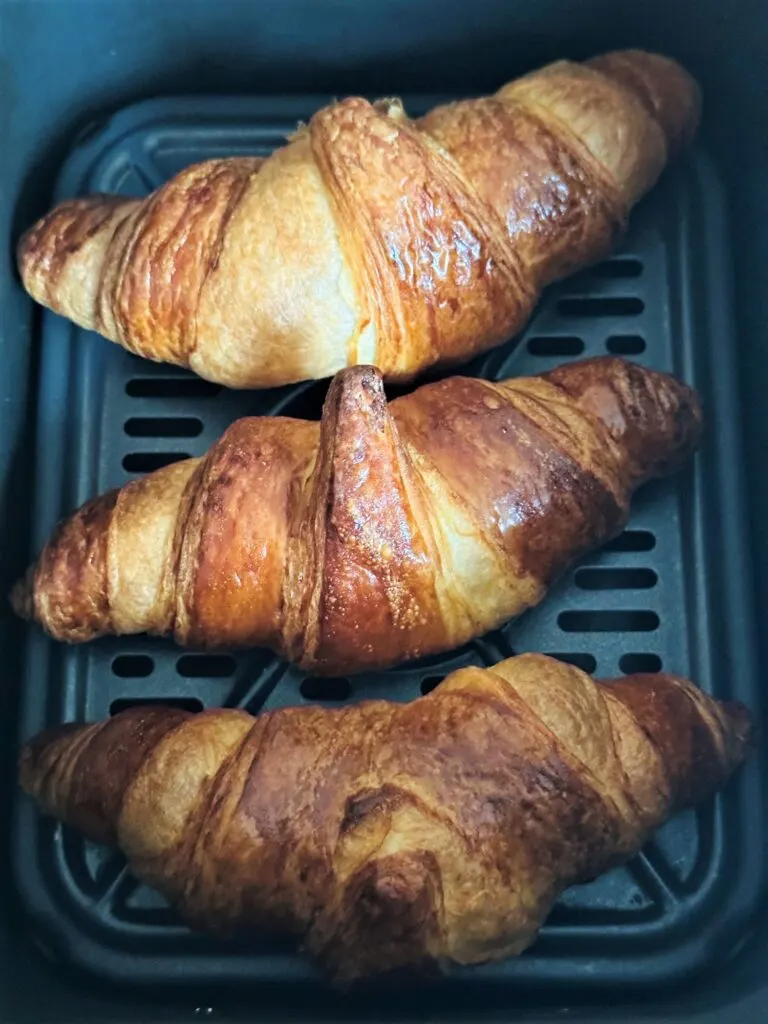 And that's it! Easy frozen croissants in an air fryer – from freezer to air fryer to plate in 12 minutes.
More Foods You Can Cook From Frozen In An Air Fryer
I hope this quick guide on cooking frozen croissants in an air fryer was useful – be sure to check out my other air fryer recipes for more inspiration!