Do you want to cook some frozen mozzarella sticks but don't want to switch the oven on?
Cooking mozzarella sticks from frozen in an air fryer is quicker than an oven, so you'll enjoy those deliciously cheesy snacks in no time.
How To Air Fry Frozen Mozzarella Sticks
Grab your favourite brand of frozen mozzarella sticks.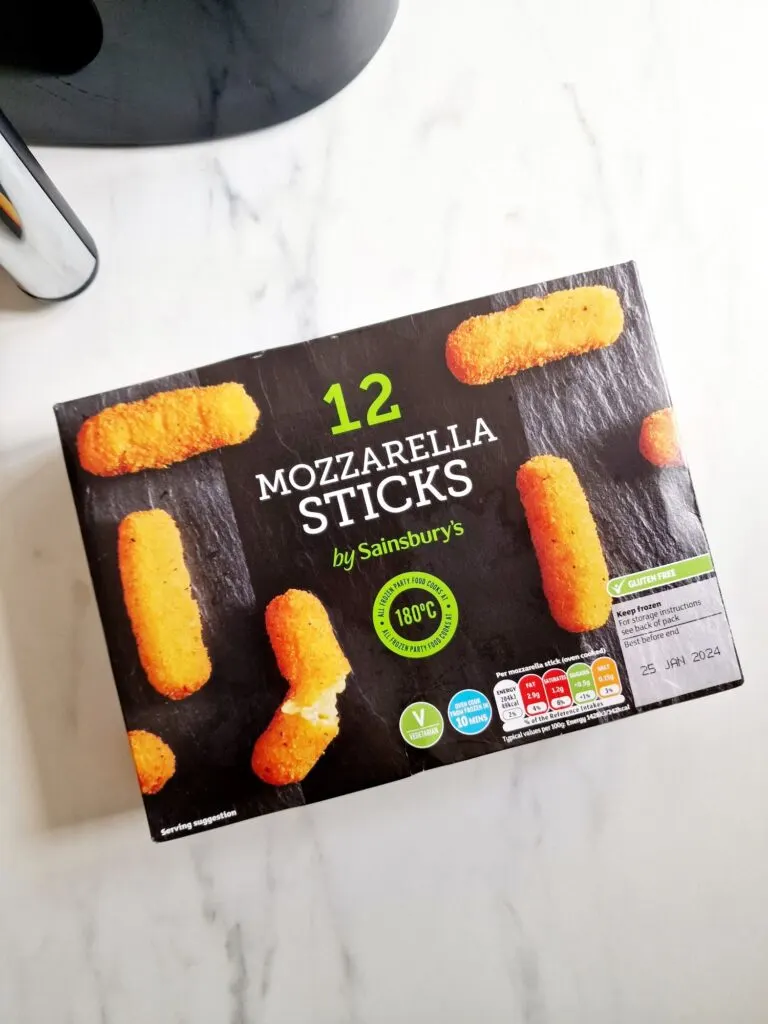 Lay them out in the air fryer basket, leaving a little space between them so that the hot air can crisp each one up evenly.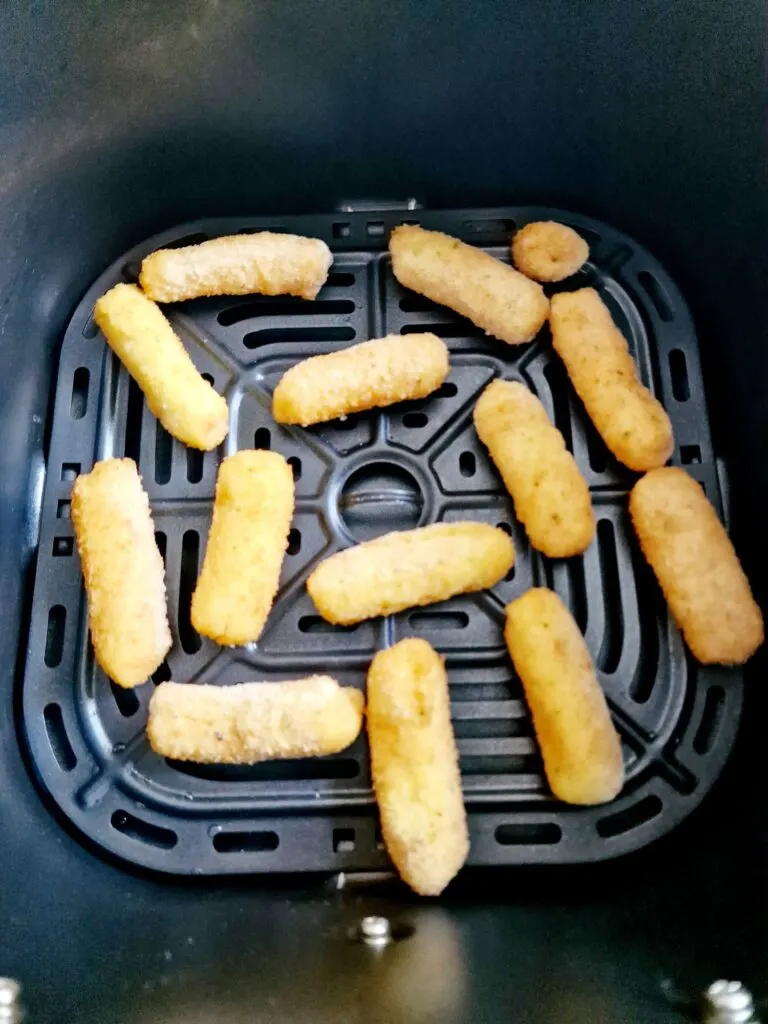 Switch the air fryer on and set the temperature to 180°C and the time to 10 minutes.
Shake the mozzarella sticks at the 5-minute mark.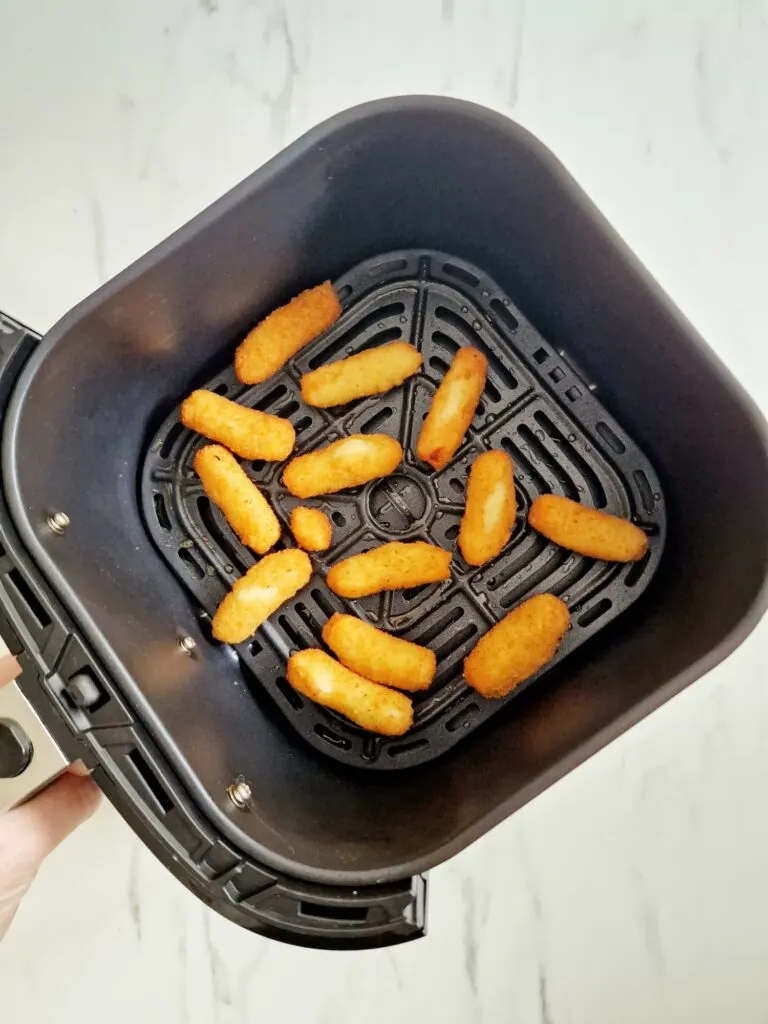 At the end of the 10 minutes, check if the mozzarella sticks are cooked through. Be careful when you bite into them; the cheese will be super hot, and you don't want to burn your tongue!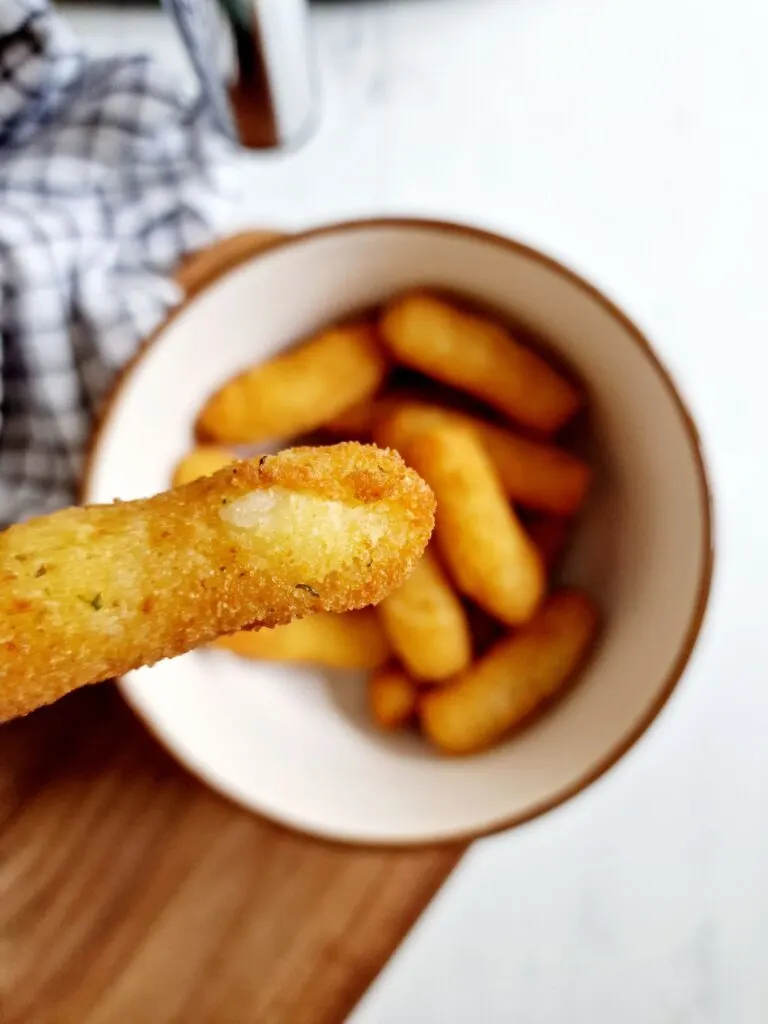 Cooking Frozen Food In An Air Fryer
Cooking frozen food in an air fryer saves the need to switch on an oven. The air frying time will be faster than in an oven; not only is it quicker to heat up an air fryer, but the air frying time is also less.
Check out the following guides for cooking frozen food in an air fryer;