Slow cooker beef curry is a quick to prepare meal that can be adjusted to make it as mild or spicy as you like!
Curry is a dish that can be made in many different ways. This recipe for beef curry was designed to make a hearty meal with minimal effort. All you need to do is prep the ingredients, place them in the slow cooker, and let it cook!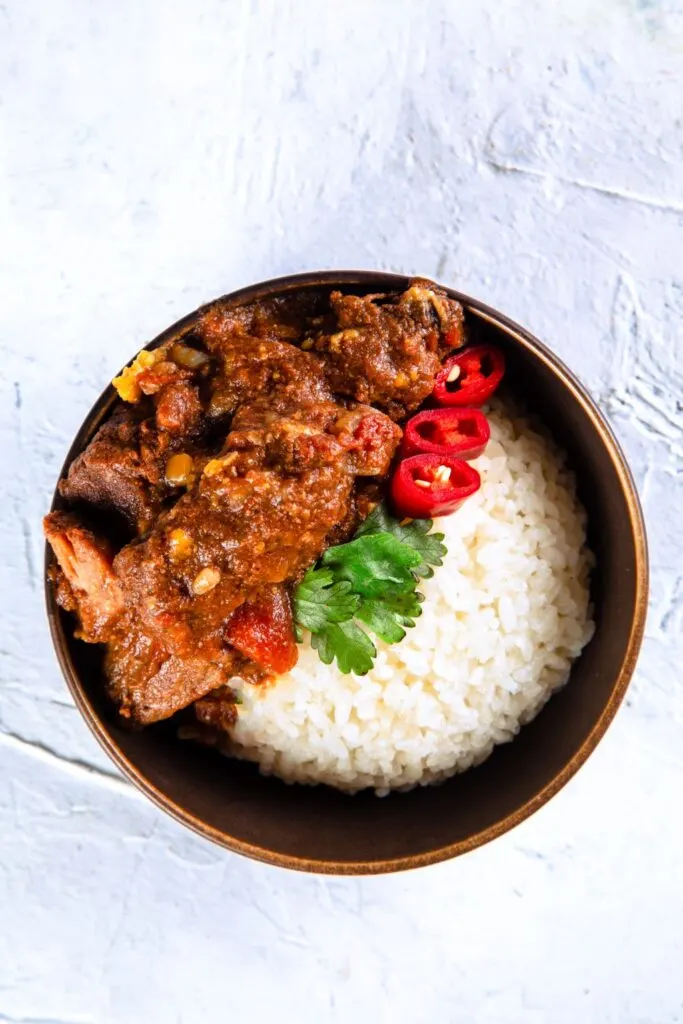 How To Make Slow Cooker Beef Curry
Like most of my slow cooker recipes I opt for the simplest way of making them, and this beef curry is no exception.
I can pop all the ingredients in the slow cooker bowl, switch it on and then come back later to a tasty dinner to serve (with the addition of some rice).
What You Need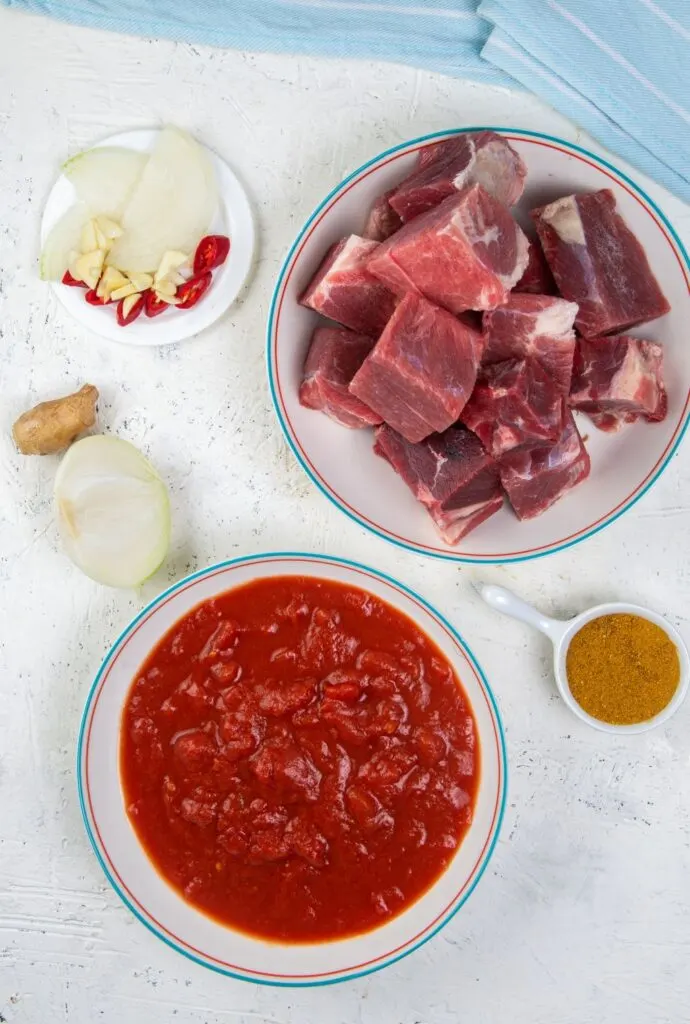 Diced beef – I used 800g of beef, this comfortably served 4 of us, with enough left over for 1 or 2 more portions.
1 onion, chopped
3 cloves garlic, crushed/sliced
1 fresh red chilli, sliced – this is optional, I added it in with the seeds, deseed if you prefer a milder tasting curry
Fresh ginger, grated – I used about 1 tbsp
Curry powder – this is where I went for simplicity and used an already made curry mix – but you can make your own using a combination of all or any of these; coriander, cumin, chilli powder, garlic powder, paprika, ground ginger, cinnamon, pepper etc
2 tins of chopped tomatoes
Yoghurt – optional to stir in at the end
Making It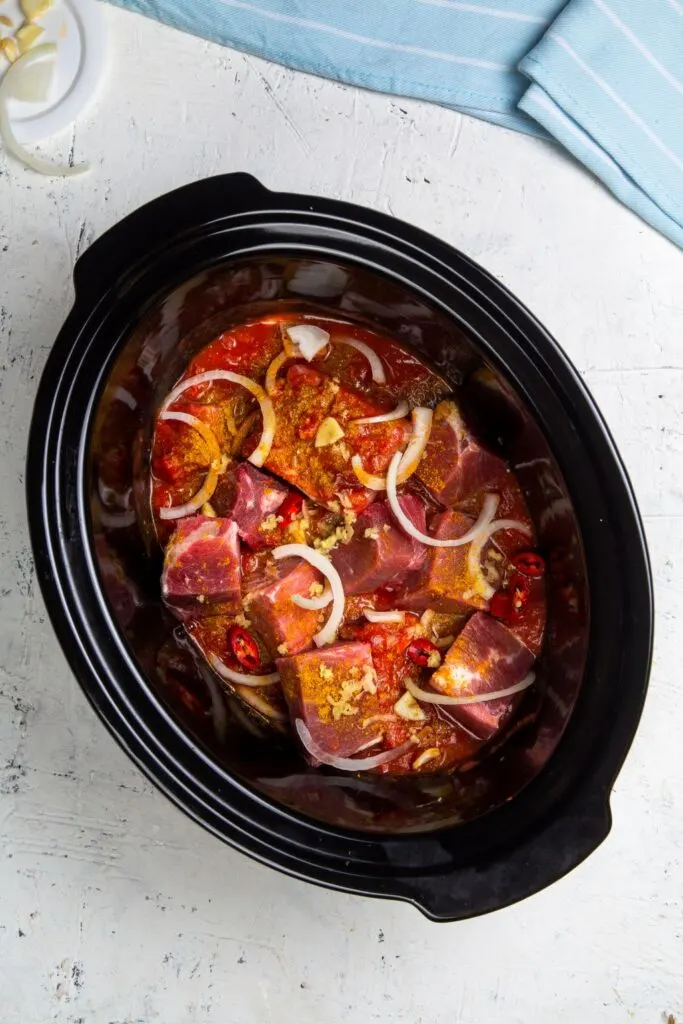 Some people like to brown the beef to seal it before adding it to the slow cooker – I don't personally do this. However, if you want to, firstly add a little oil to a pan, or do it directly in your slow cooker if it has a sauté function.
As I skip this stage, I just add everything straight into the slow cooker and stir it round until everything is mixed together. There is no need to add any water or stock, there will be enough liquid from the tomatoes and beef to form the sauce.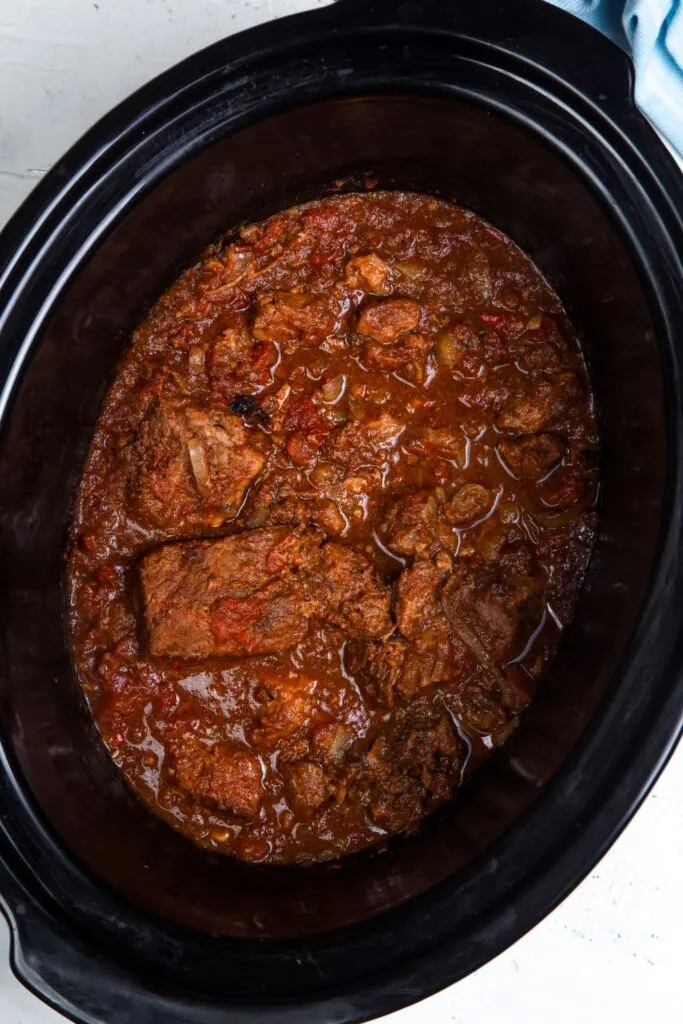 A note about the spice factor: I added 4 tablespoons of curry powder as well as included the seeds with the chilli – if you prefer a milder taste, remove the seeds and add less curry powder. The type of curry powder will also affect how hot it turns out.
Place the lid on and cook for 4 hours on high, or 8 hours on low.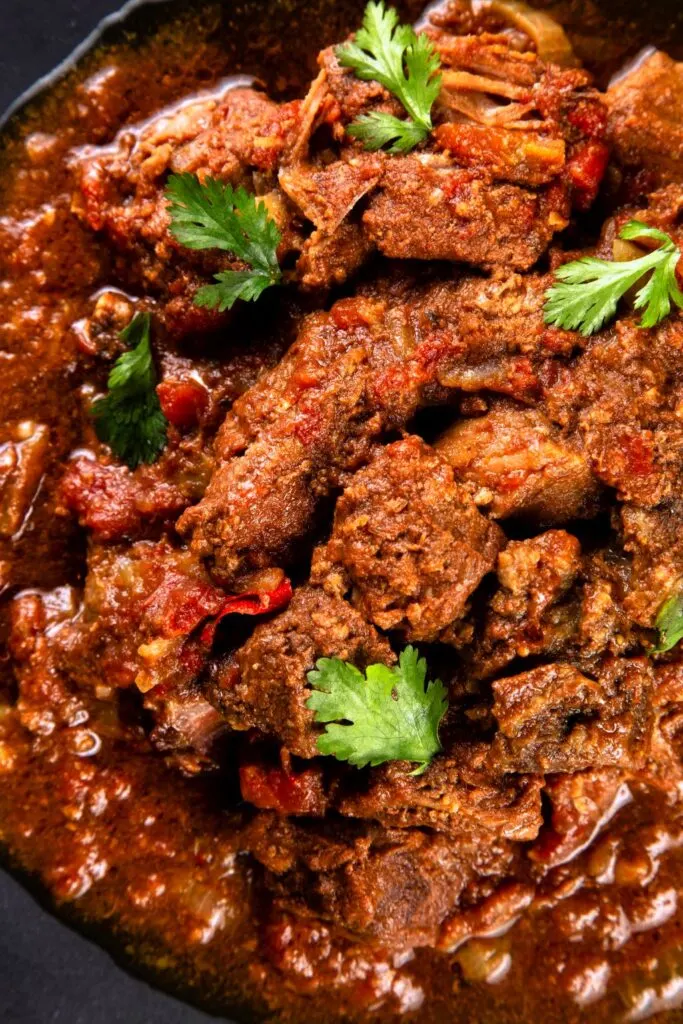 Optionally stir in some yoghurt at the end of the cooking time.
Serve with rice and/or naan bread.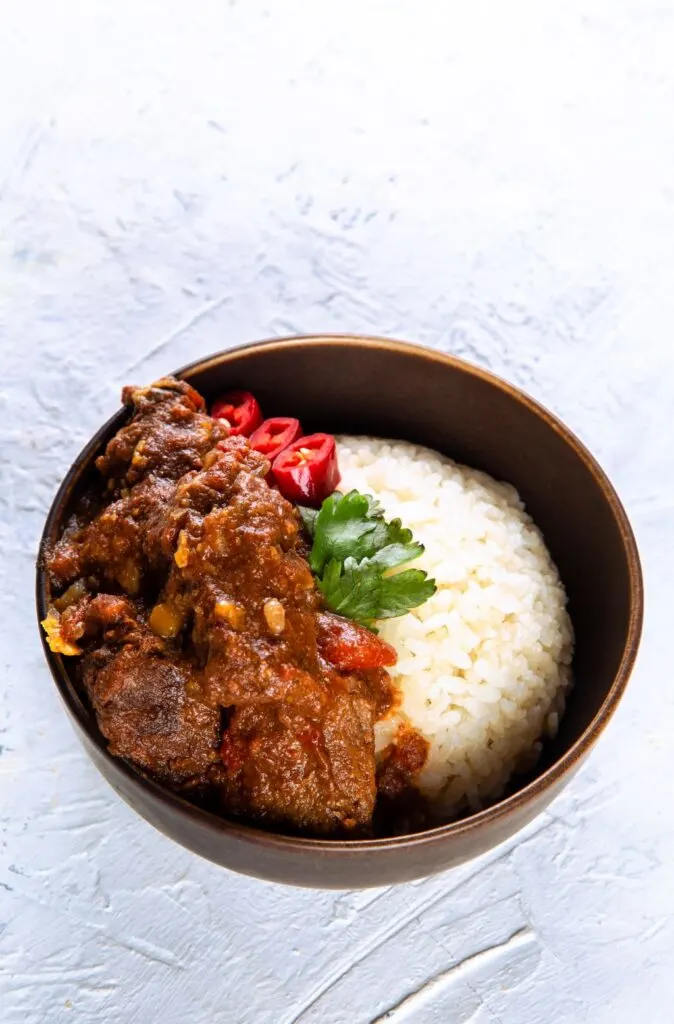 Let me know in the comments if you end up making this slow cooker beef curry!