Are you looking for the best Yorkshire pudding recipe? Well, you're in luck! After many attempts, this recipe has been altered and perfected to make the ultimate Sunday roast companion, and always goes down well with the family.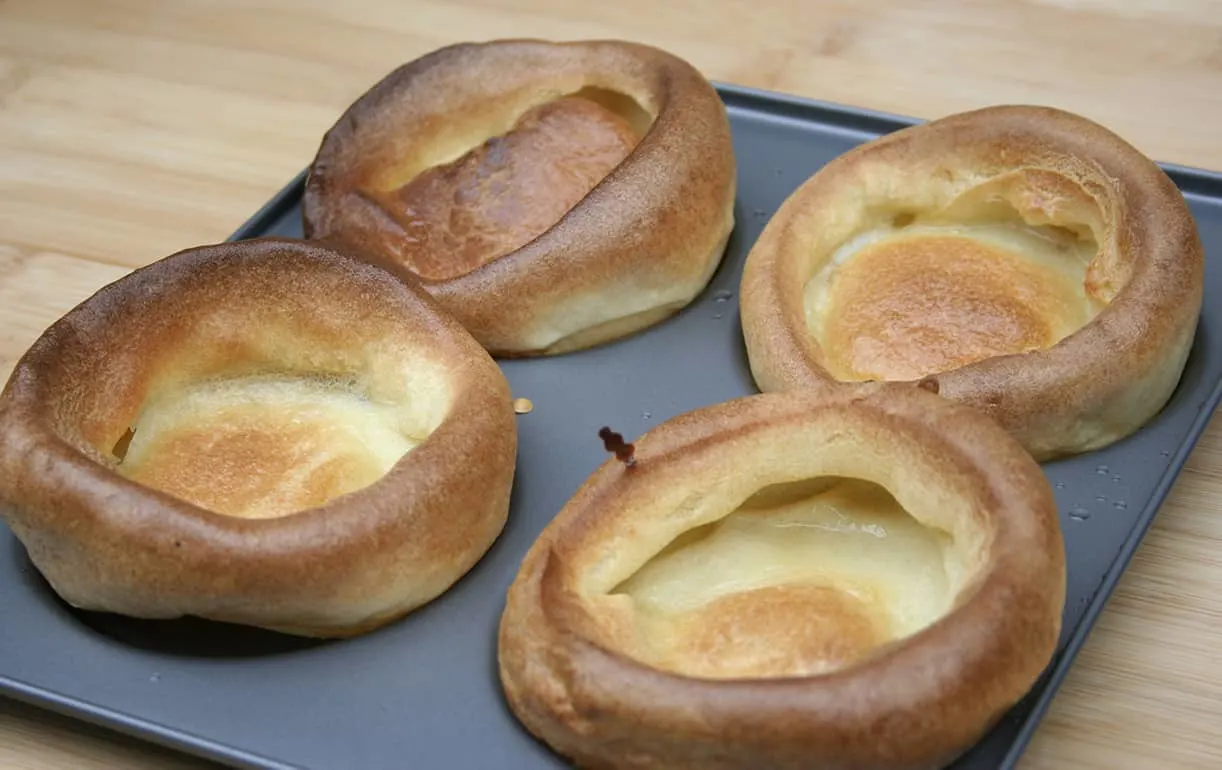 How to make Yorkshire puddings
The key to getting the perfect crispiness and shape for a Yorkshire pudding is to have a lot of heat. Like when making toad in the hole, high temperatures and oil are essential for the best batter.
To accomplish this, we preheat pre-oiled trays at 230°C/Gas Mark 8.
Also to keep the heat in, you shouldn't open the door once it is cooking, much like a cake, or else it will sink and not cook properly. As I am almost always cooking a roast when I make Yorkies, I always turn the potatoes and other things just before they go in, so I don't need to open the oven.
Alternatively, you can cook them earlier, and simply reheat them in the oven for a few minutes before eating. You can even freeze them once cooked for up to 3 months, just reheat them in the oven before serving.
Why make your own Yorkshire puddings?
Simply put, nothing tastes better than home-cooked food, free of preservatives and additives. Also, this is a really low-effort thing to make, and once you've made it a few times, you'll have a batter ready in 5 minutes, so why not is a better question!
What equipment do I need?
Ideally, you should have an electric mixer and some Yorkshire pudding trays, but you can make it without them.
Electric mixer- this speeds up the whole mixing process, but if you don't have one, you can just use a normal whisk.
Yorkshire pudding trays- these have large, shallow circles so that you can get good sized puddings, and also release easily as it is shallow. If you don't have one, they are relatively inexpensive at Wilko's (£2.50) or Amazon, or if you don't want to buy one, you can use a shallow cupcake tray, but beware, unless it has a good nonstick, the puddings may be tricky to get out of the tray.
What oil should I use?
The best oil to use is vegetable or sunflower oil, as they don't really have a flavour, unlike olive oil, which would give the puddings a distinctive olivey taste. This is because on its own, Yorkshire puddings don't really have an empowering taste, so are easily tainted by oils.
How do I make Yorkshire puddings rise?
In order for Yorkshire puddings to rise, they need a LOT of heat, and for the batter to stay relatively cool. They should be cooked at 230°C/Gas Mark 8, and the door left closed, or they will sink, ruining the appearance and texture.
Should my Yorkshire pudding mix be thick or runny?
It should be somewhere in between- a smooth, creamy consistency, but more on the thinner side than thick.
You will need:
200g plain flour
4 eggs
300ml milk
3-fingered pinch salt
Vegetable/sunflower oil
Method:
Preheat the oven to 230°C/Gas Mark 8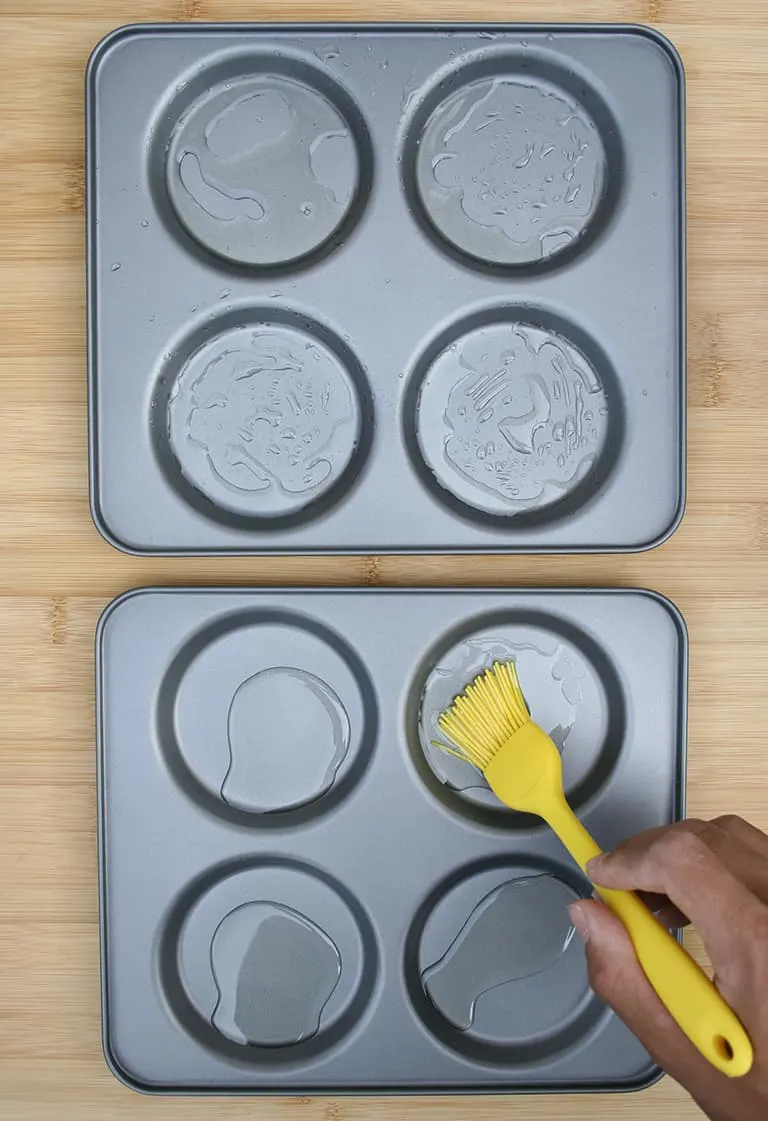 Brush oil into the Yorkshire pudding trays, and heat in the oven, about 10 minutes, until the oil is hot. Leave them in the oven until it is time to pour the batter into them.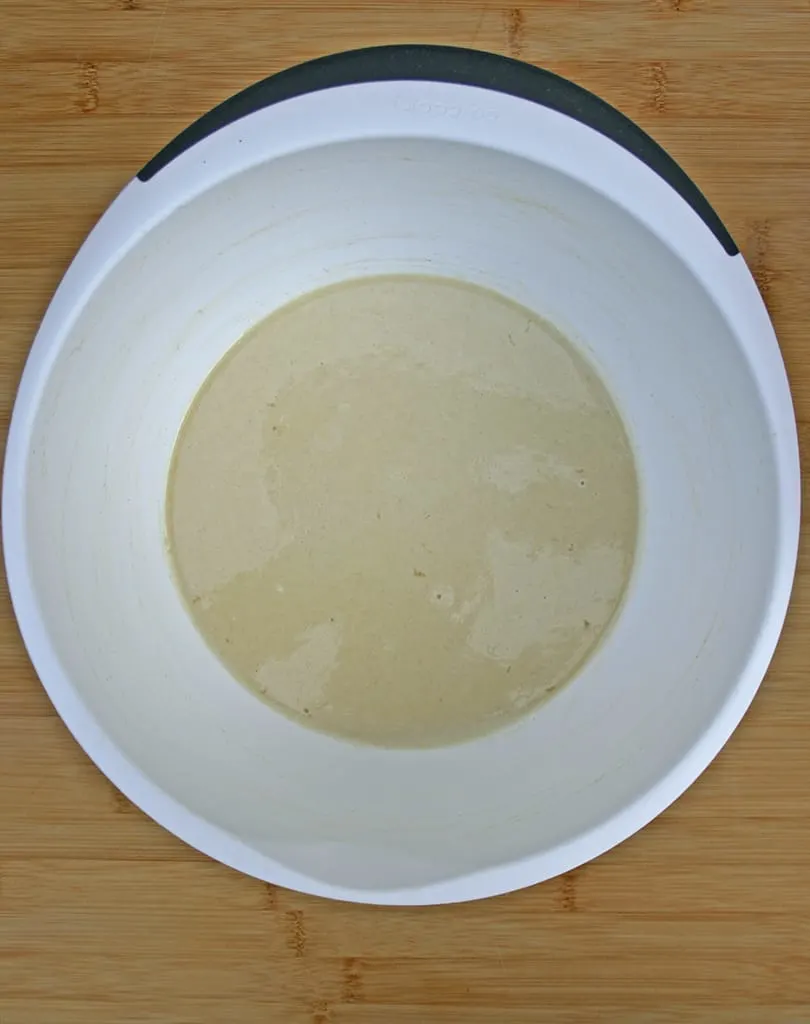 Add the flour, eggs, milk and salt to a large mixing bowl, and combine with an electric whisk until it is well combined, and a smooth, creamy consistency.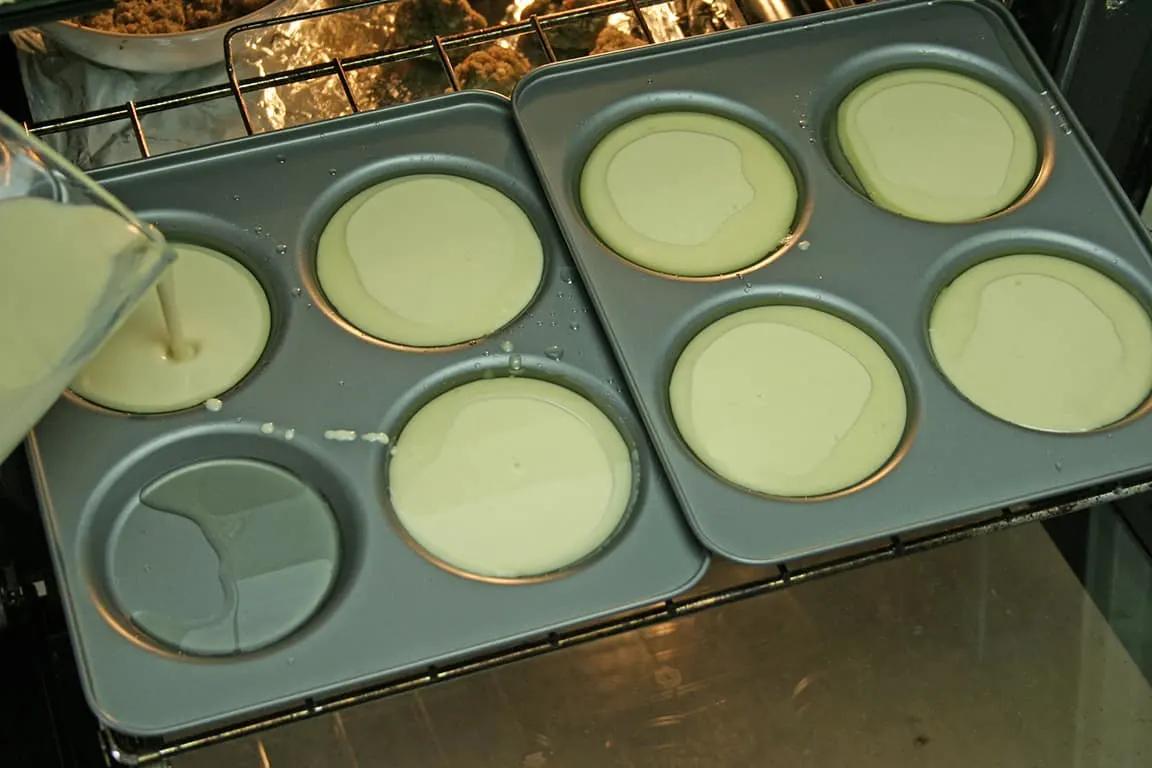 Pour the batter into the preheated trays, leaving a bit of space at the top.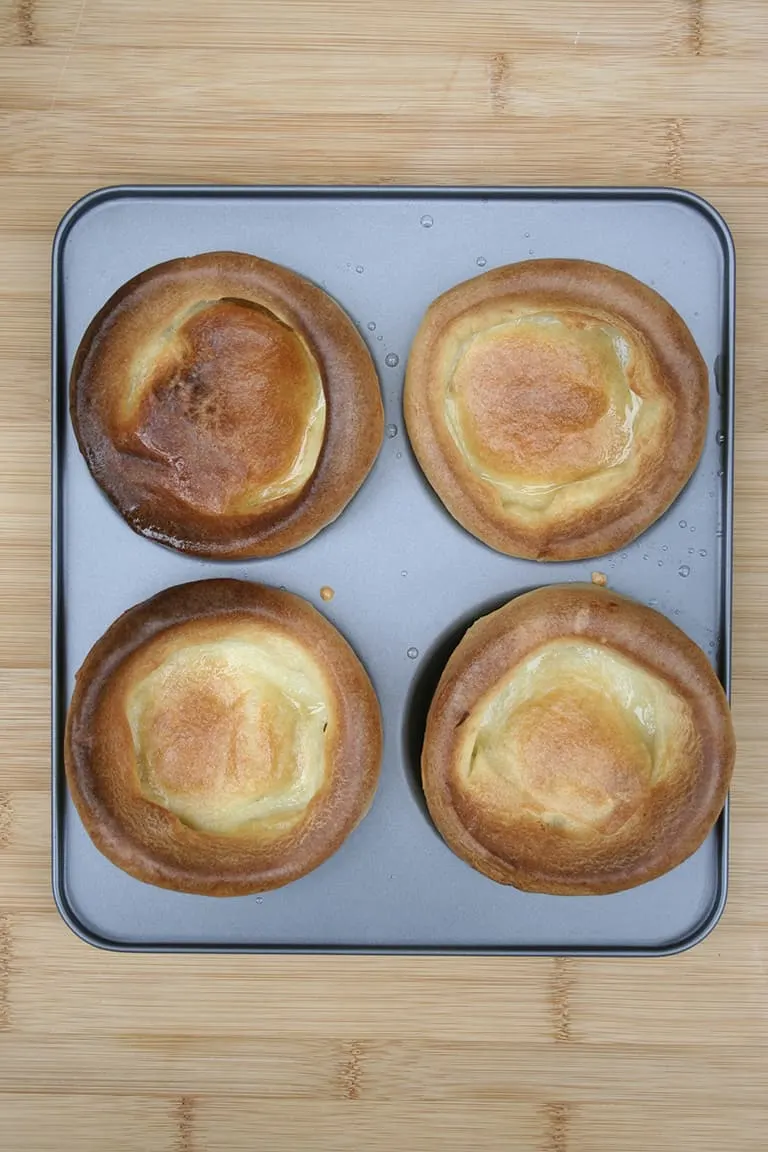 Cook for 20-25 minutes without opening the oven, when they will have turned golden-brown all over.
Tip: if you find the puddings are too oily after cooking, simply pour the oil out of the puddings.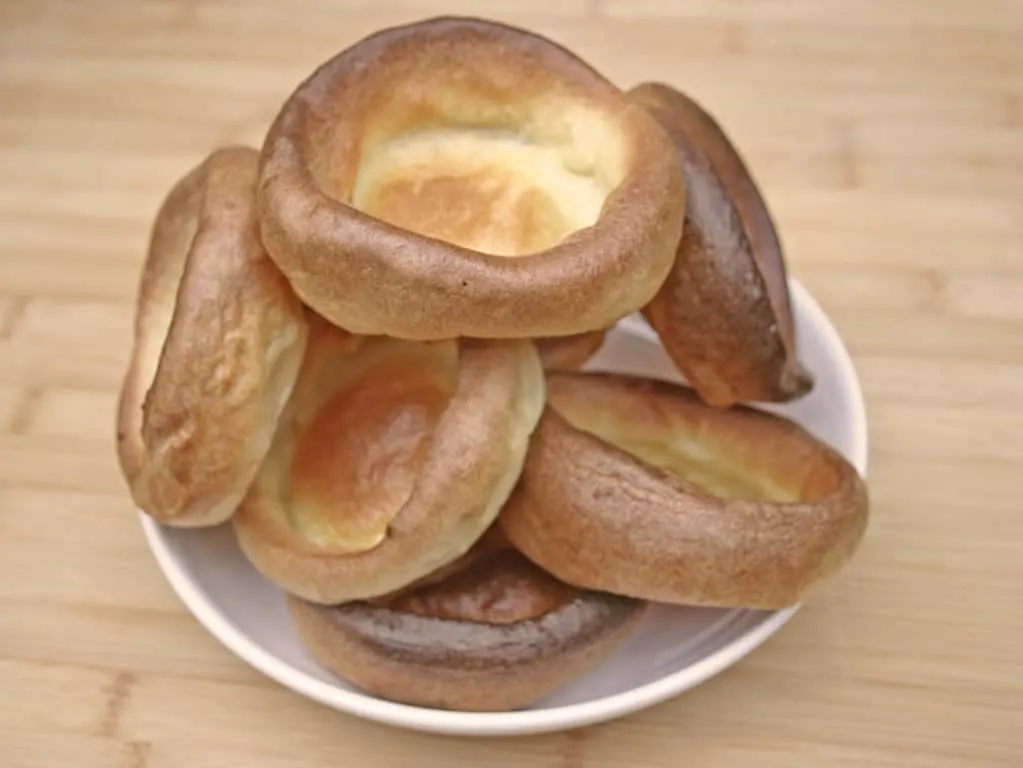 Serve and enjoy!