Air fryer hot chicken wings deliver a lighter, healthier twist on a classic favourite without compromising flavour or texture.
Using the air fryer's minimal oil cooking method, these crispy, juicy, and spicy wings taste amazing and make the perfect snack or as part of a main meal.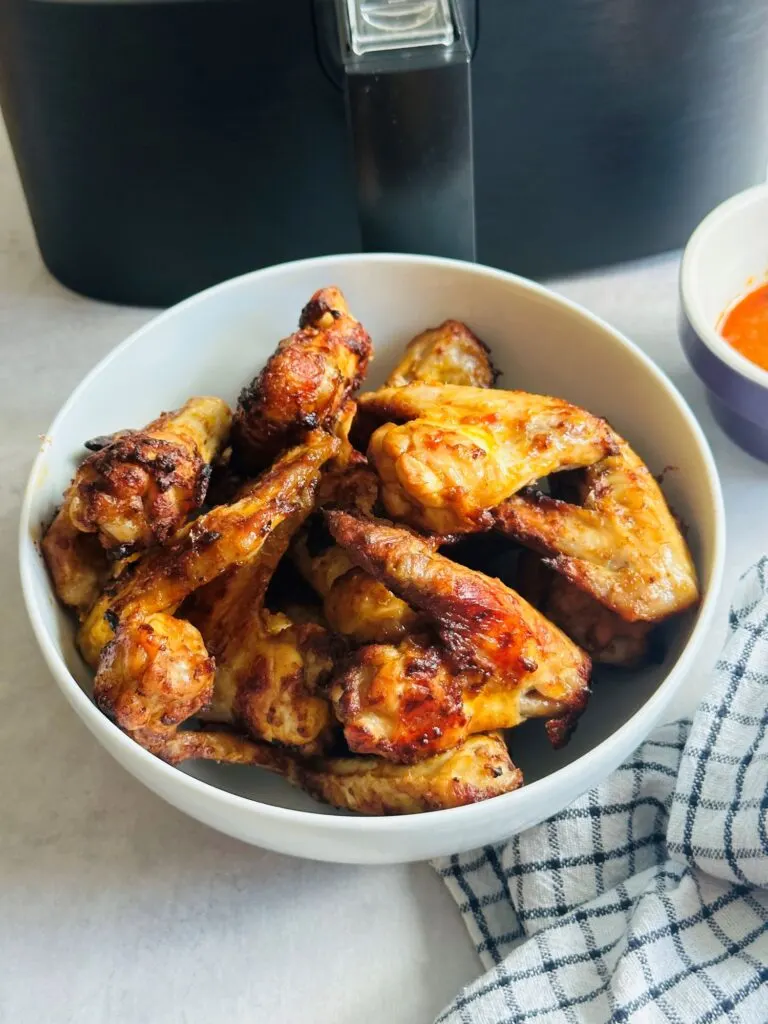 How To Make Hot Chicken Wings In An Air Fryer
Like my other air fryer chicken wings recipe, this one is quick to prepare and can be adapted to your tastes – make it milder, or turn the heat up and add some extra chilli!
What You Need: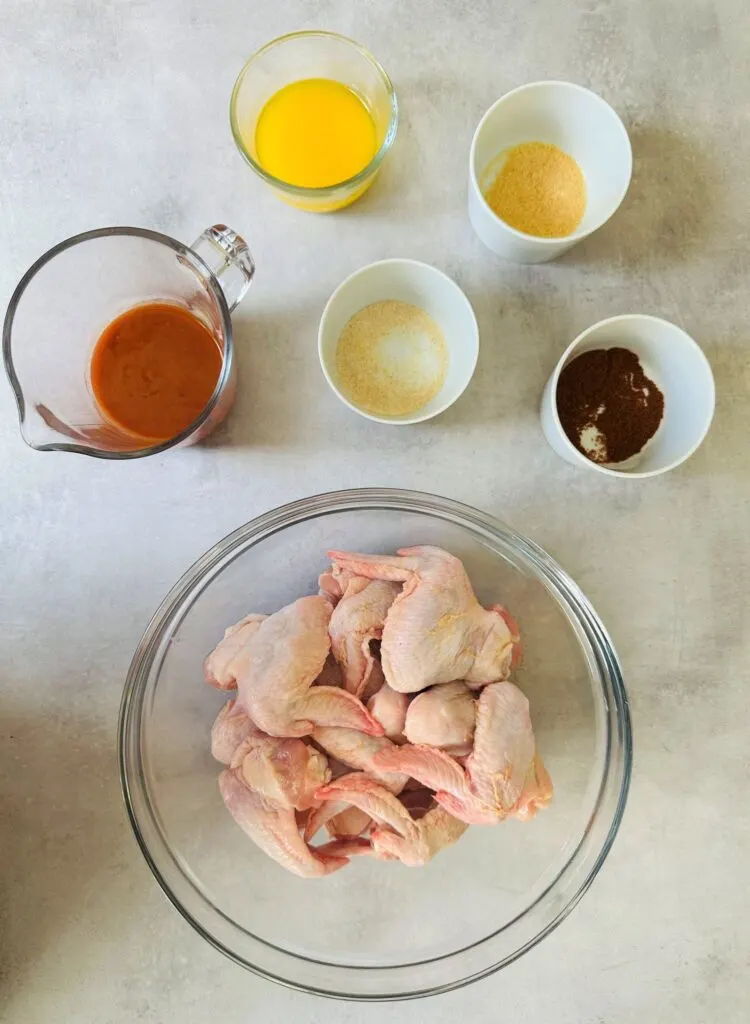 Chicken wings – I cooked 1kg of chicken wings; you can cook more or less depending on the size of your air fryer and how many people you are cooking for.
Hot sauce – I used 150ml of Frank's Red Hot Sauce, but you can use any type or even homemade! Adjust the quantity depending on how many wings you are air frying and whether you want to save some for pouring over at the end or dipping in.
Garlic powder, onion powder and cayenne pepper – I used 1 teaspoon of each. The cayenne pepper is optional for extra heat!
Melted butter – I used 50g of hot butter (melted in the microwave) – melted butter makes the hot sauce velvety smooth and adds a delicious richness.
Making It
Pat dry the chicken wings with some kitchen paper.
Mix the hot sauce, melted butter and seasonings together. Pour half over the chicken wings and save the rest.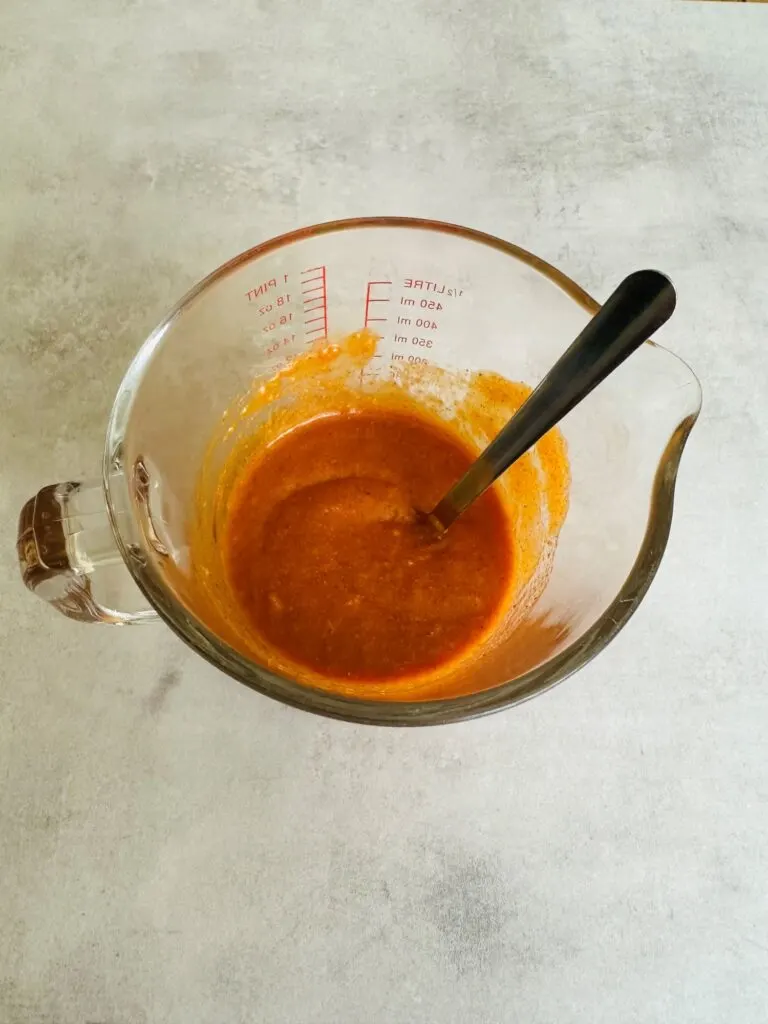 Make sure the chicken wings are coated. Leave to marinate for at least 20 minutes, longer if you have the time.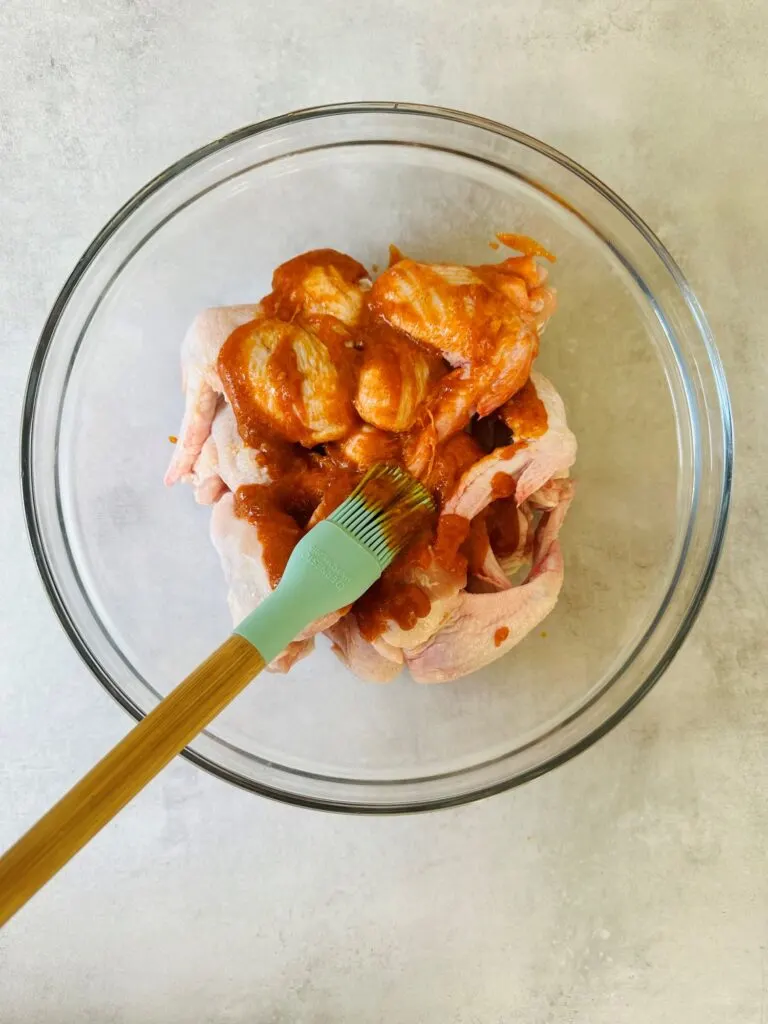 Add the chicken wings to the air fryer basket and cook at 180°C for 25 minutes, shaking and turning a few times.
To crisp up the skin some more, you can turn the temperature up to 200°C for the last 5 minutes.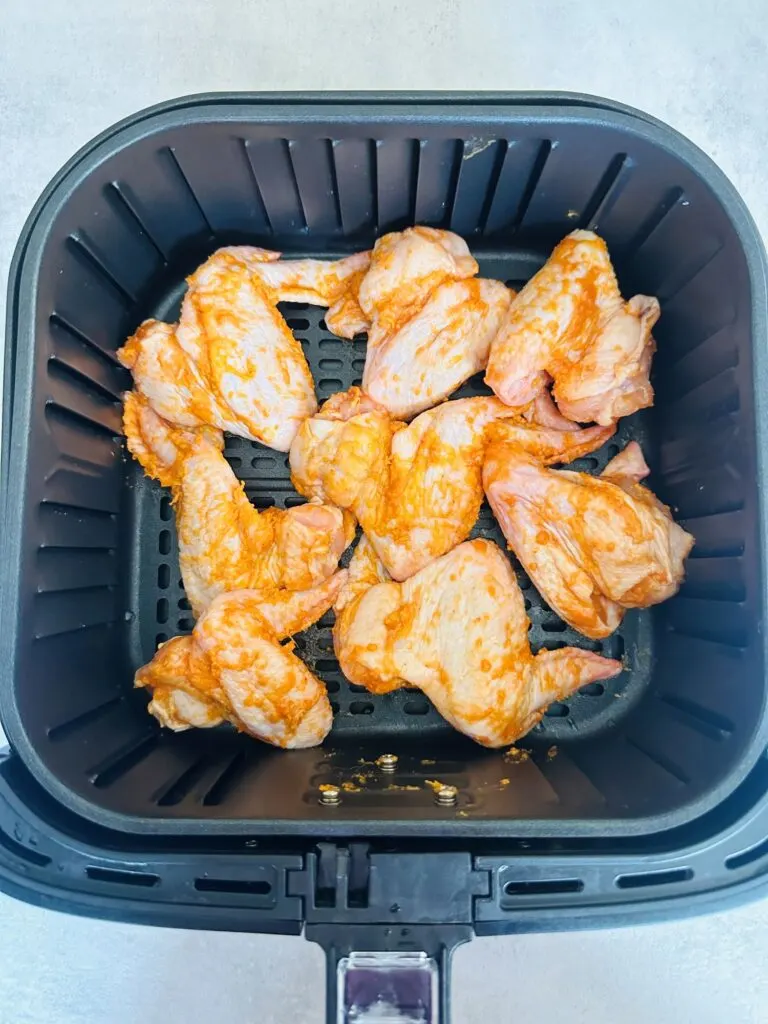 Remember, cooking times differ between air fryers, so double check on the wings the first time you cook them.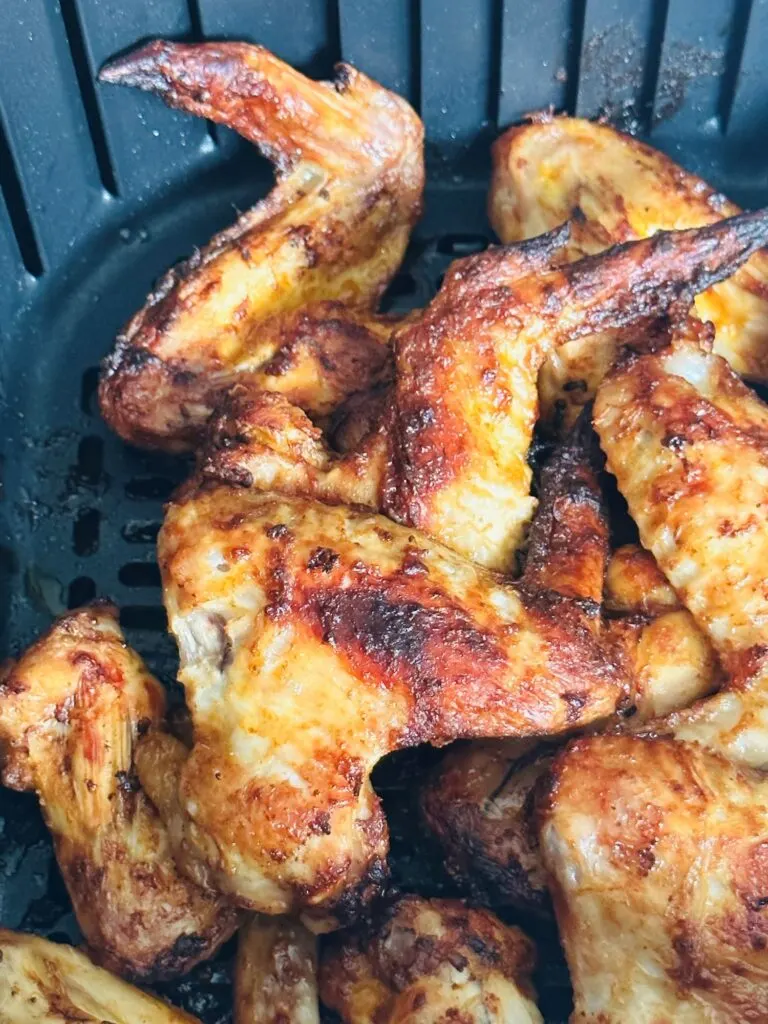 During the last few minutes of air frying, gently heat the reserved hot sauce in a pan, ready to pour over the chicken wings at the end or serve on the side as a dip.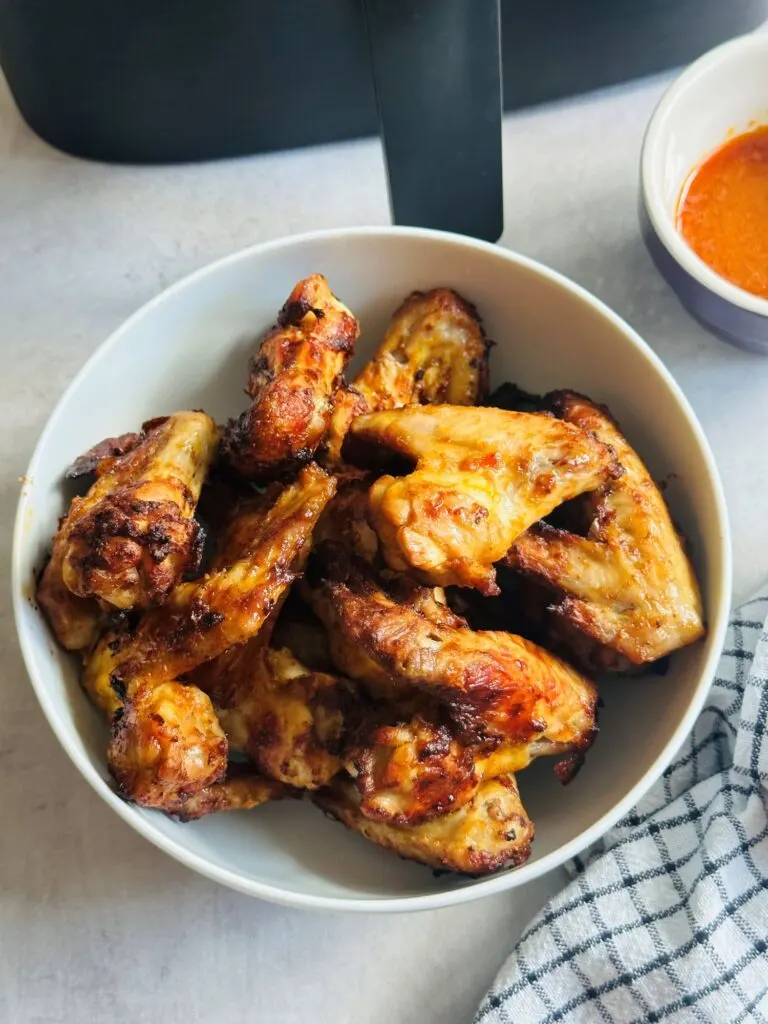 I hope you enjoy this air fryer hot chicken wings recipe – let me know in the comments if you end up making it!